This Week's Best-Dressed Stars Including Golden Girls Carrie Wong & Rebecca Lim At The Prada Shine Pop-Up
The most stylish celeb OOTDs of the week.
All that glitters is not gold? Not for golden girls Zoe Tay, Priscelia Chan, Carrie Wong and Rebeca Lim who stole the spotlight with their sparkly looks. Meanwhile, hot mama Sheila Sim and Jade Rasif showed that less is more. Keep scrolling for stars who wowed us with their #OOTDs.
Zoe Tay
Zoe sported several fab looks when she was in Sydney for the SEE LV exhibition this week, but this gold stunner is hands-down our favourite.
Carrie Wong
Carrie didn't hold back on the glitz and glamour, shimmering in head-to-toe gold at the Prada Shine pop-up at Paragon.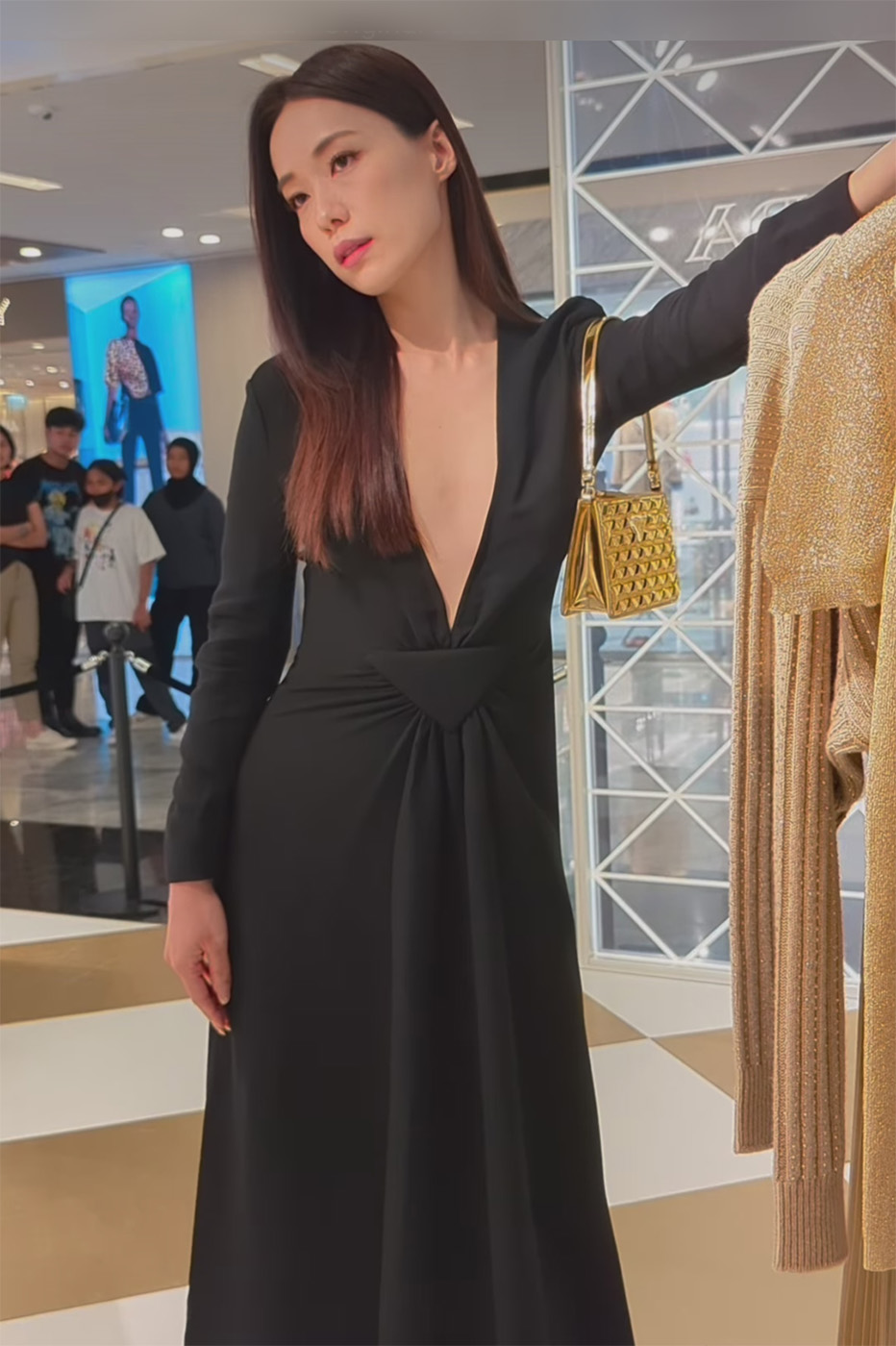 Rebecca Lim
Becks, on the other hand, went for a more muted and minimalist look. She added a touch of sparkle with her gold purse.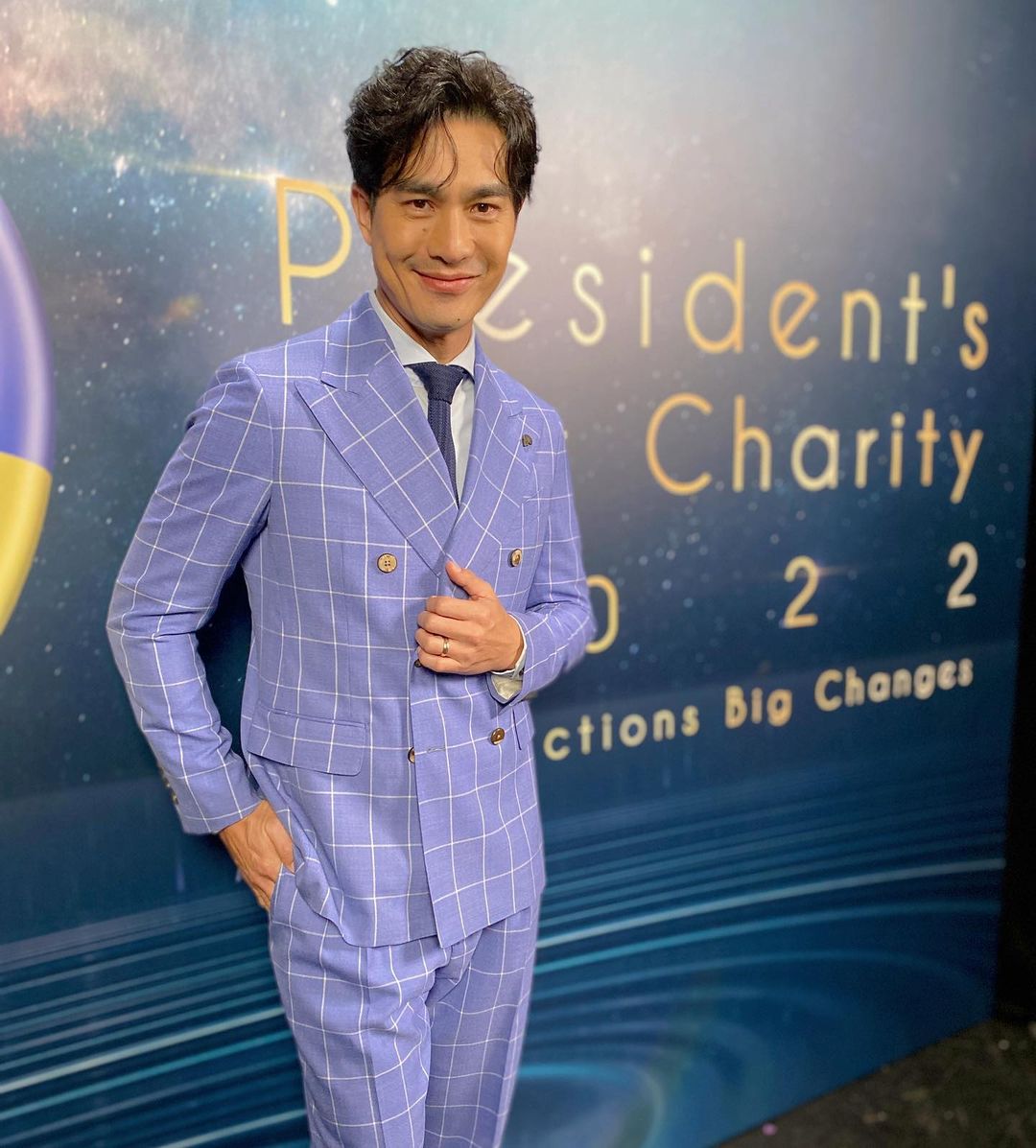 Pierre Png
With its sweet shade of periwinkle blue, great fit, and the fact that it was worn to a meaningful event like the President's Star Charity, Pierre's suit certainly checks all the right boxes.
Watch the President's Star Charity on meWATCH: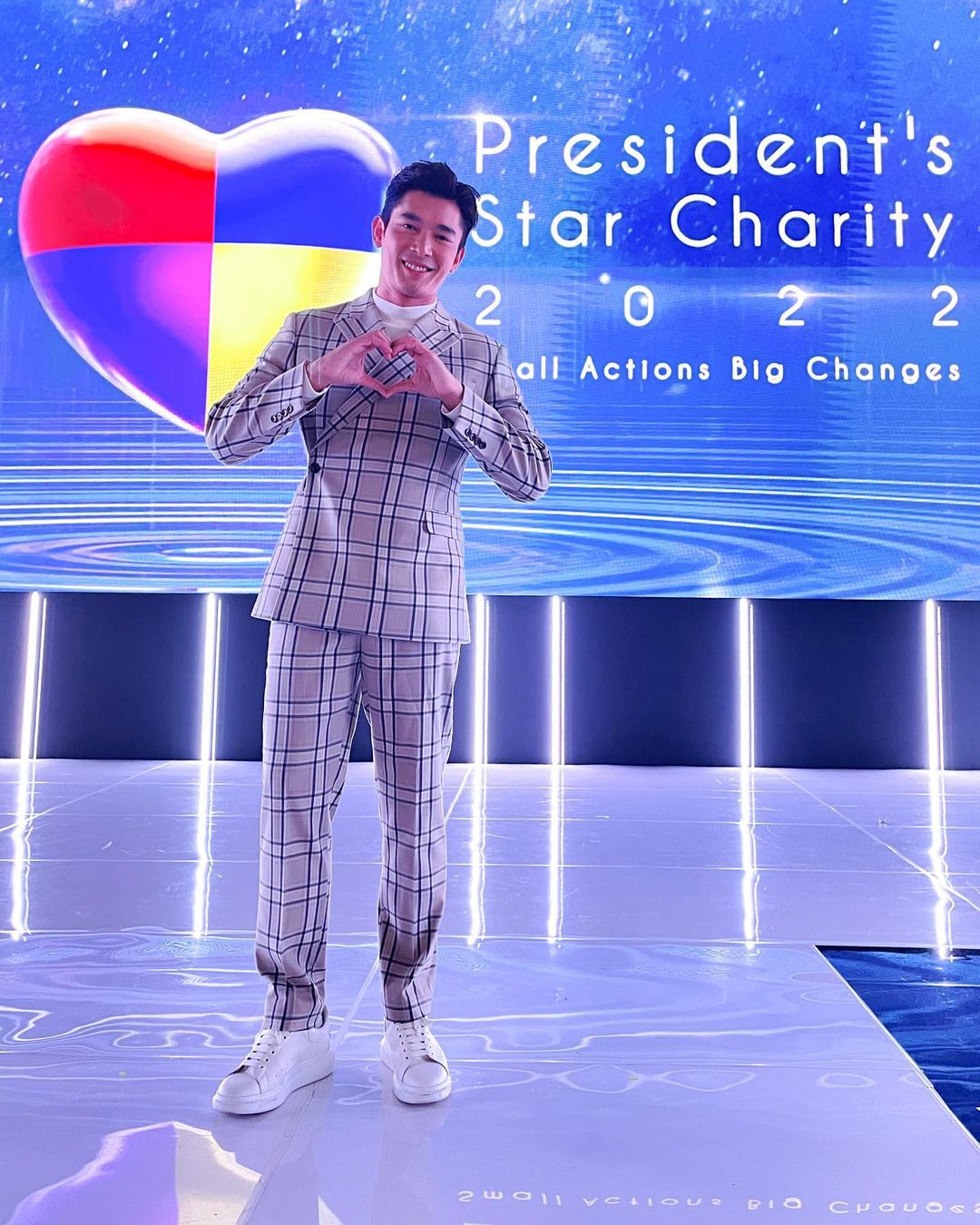 Elvin Ng
Also worth checking out at the President's Star Charity was Elvin in his sharp beige two-piece that fit him like a glove. Yes, we'll give you all the hearts you want.
Sheila Sim
Sheila, who's expecting baby number two, jetted off for a solo retreat at a women-only sanctuary in Bali and the hot mama's maternity resort wear game has been on point. But we have to say that this red printed jumpsuit with cutouts really steals the spotlight (or should we say, sunlight?).
Priscelia Chan
We almost didn't recognise Priscelia in this fierce yet feminine fit at the Singapore International Film Festival launch party. She even paired her Pinko dress with a half-chain, half-leather choker and knee-high boots. Me-ow.
Chantalle Ng
Not many of us would consider using a random lift lobby as a backdrop for a high fashion #OOTD shoot. But when your outfit's as eye-catching as Chantalle's hot pink — or more accurately, Pink PP — Valentino ensemble, it really doesn't matter where you are because you will always be the centre of attention.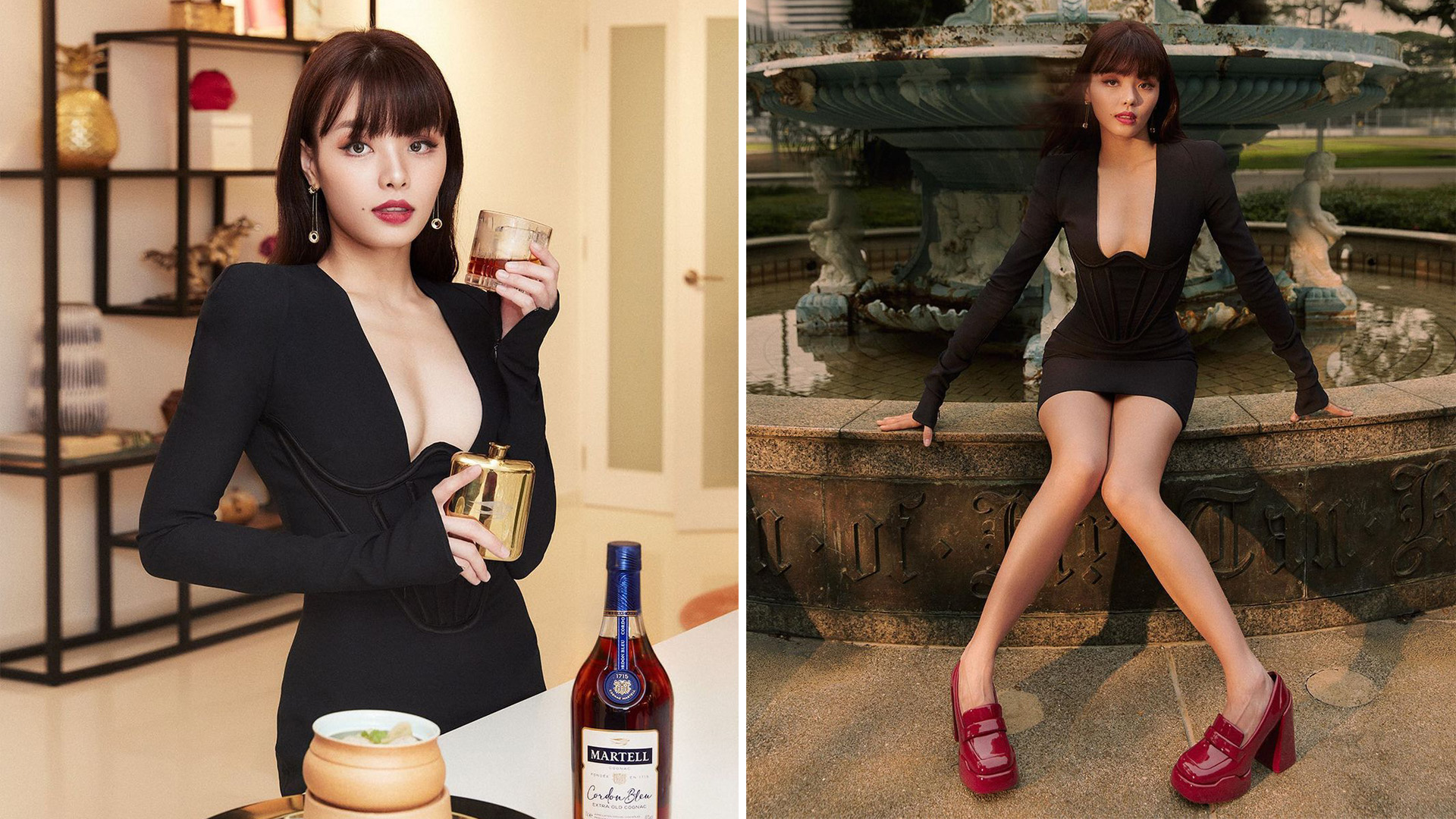 Hazelle Teo
Looking very much like a Bond Girl is Hazelle, who took the plunge in a daringly low LBD by Versace for a sponsored post about adding a little cognac to fish soup to make it better. A very sexy and effective way of grabbing attention, for sure.
Ayden Sng
All it takes is a little extra shoulder padding and some taking in at the waist to completely change a man's silhouette, which Ayden effortlessly demonstrates in this sophisticated Dior shoot.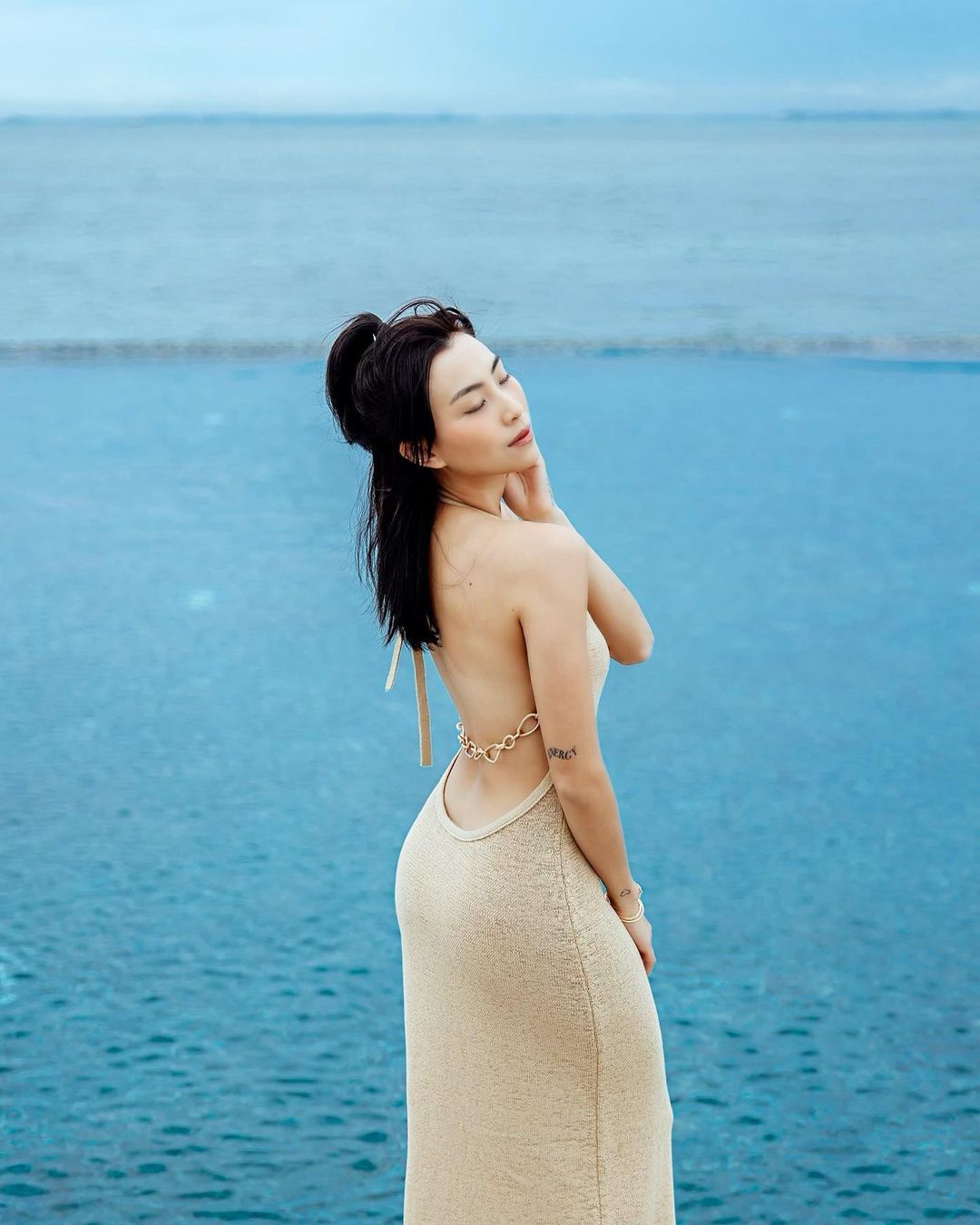 Sonia Chew
If we had a bod as bangin' as Sonia's, we'd want to show it off like this too. While filming a new season of her travel show in Indonesia, she took some time to do a mini glam shoot by the sea, and we have to say she's serving goddess vibes in that Cult Gaia knit dress.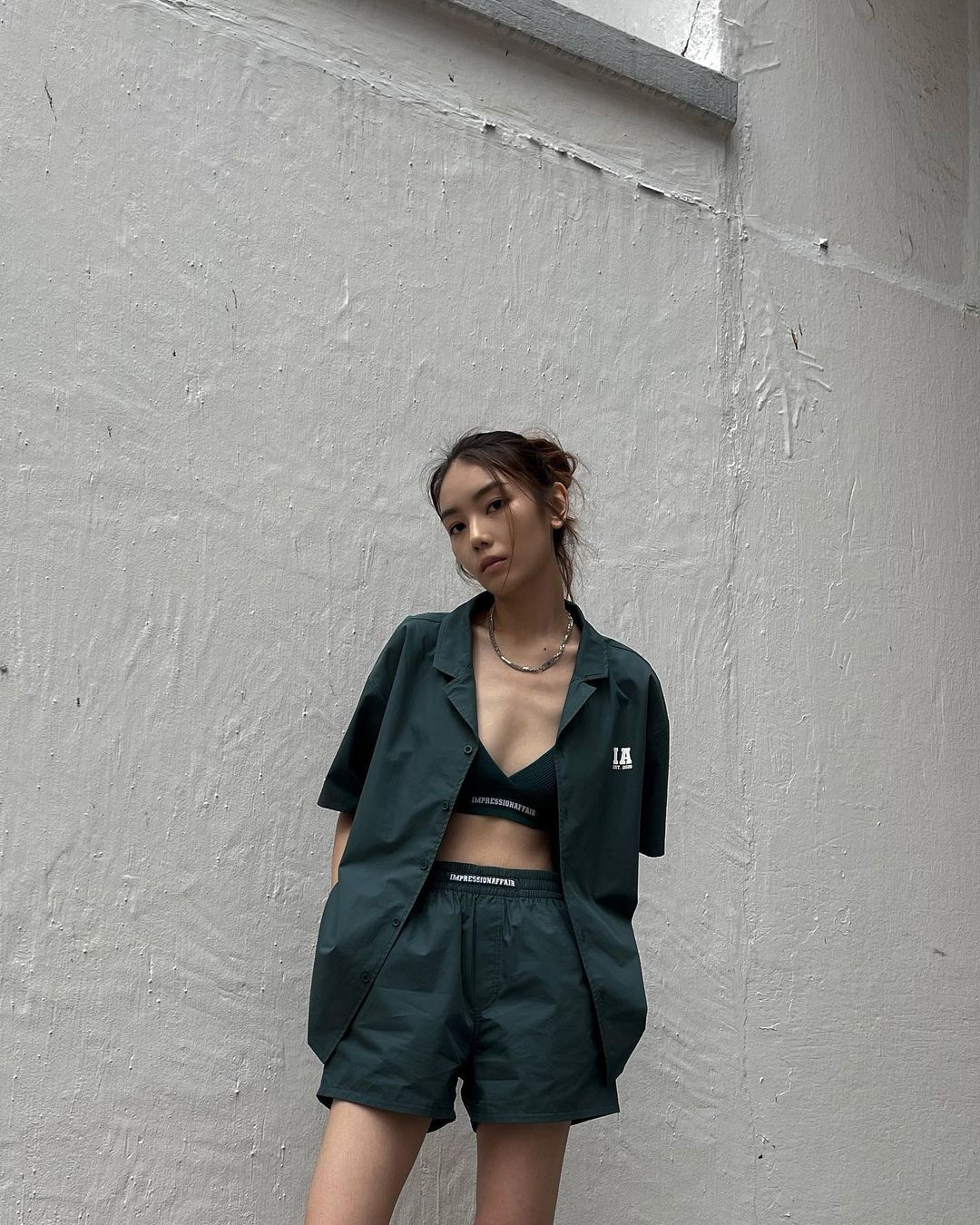 Sheryl Ang
Who knew a pair of PE shorts could look so ~fashion~? Just add a matching top, knit bralette, unbutton said matching top, and voila! Instant #OOTD genius. Don't forget the Gen Z-approved white sneaks.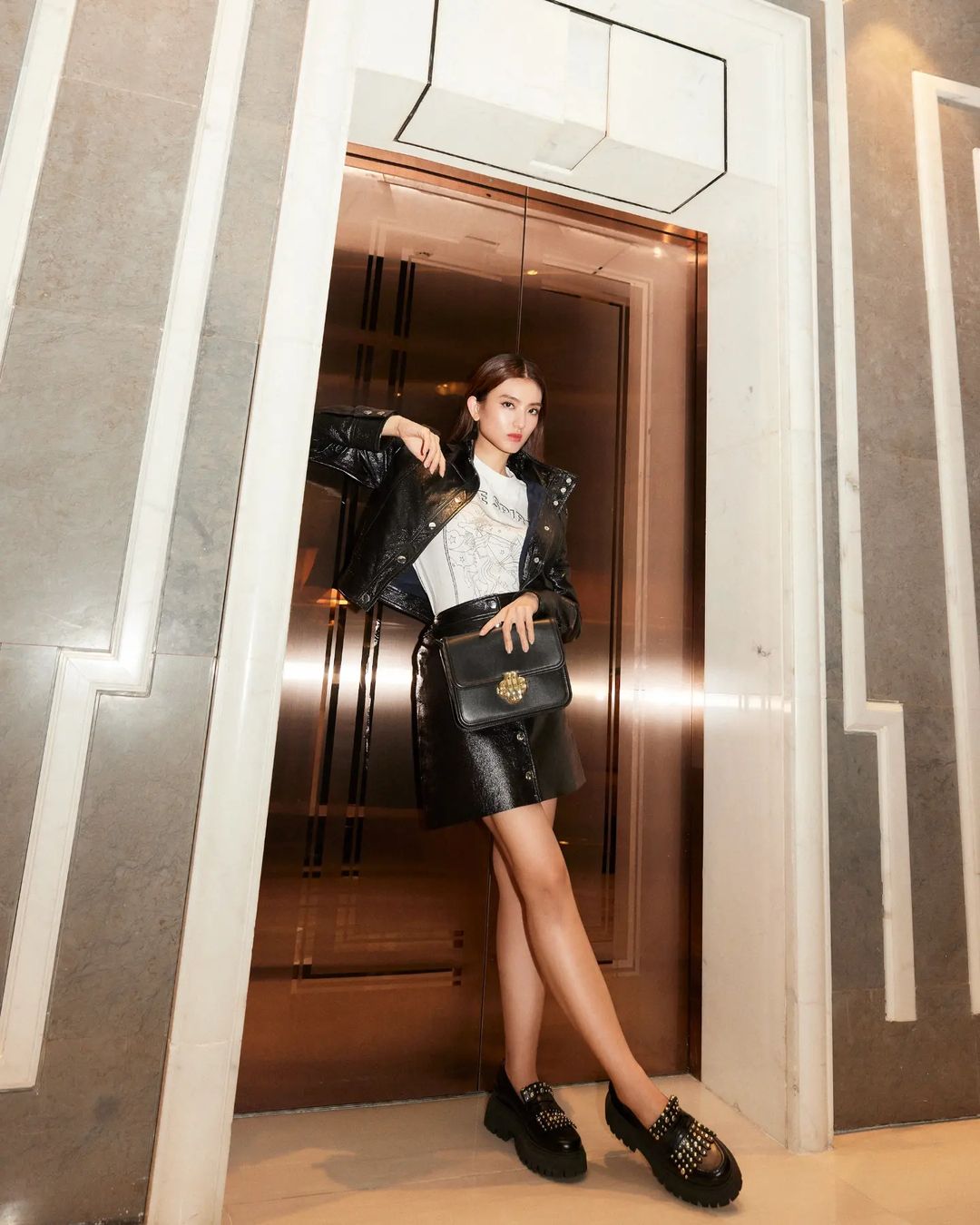 Hong Ling
No matter what anyone says, black will always be the new black, and Hong Ling proves it with this edgy get-up by French brand Maje. It's kinda like the sequel to the tux she wore to last year's Star Awards, only more badass.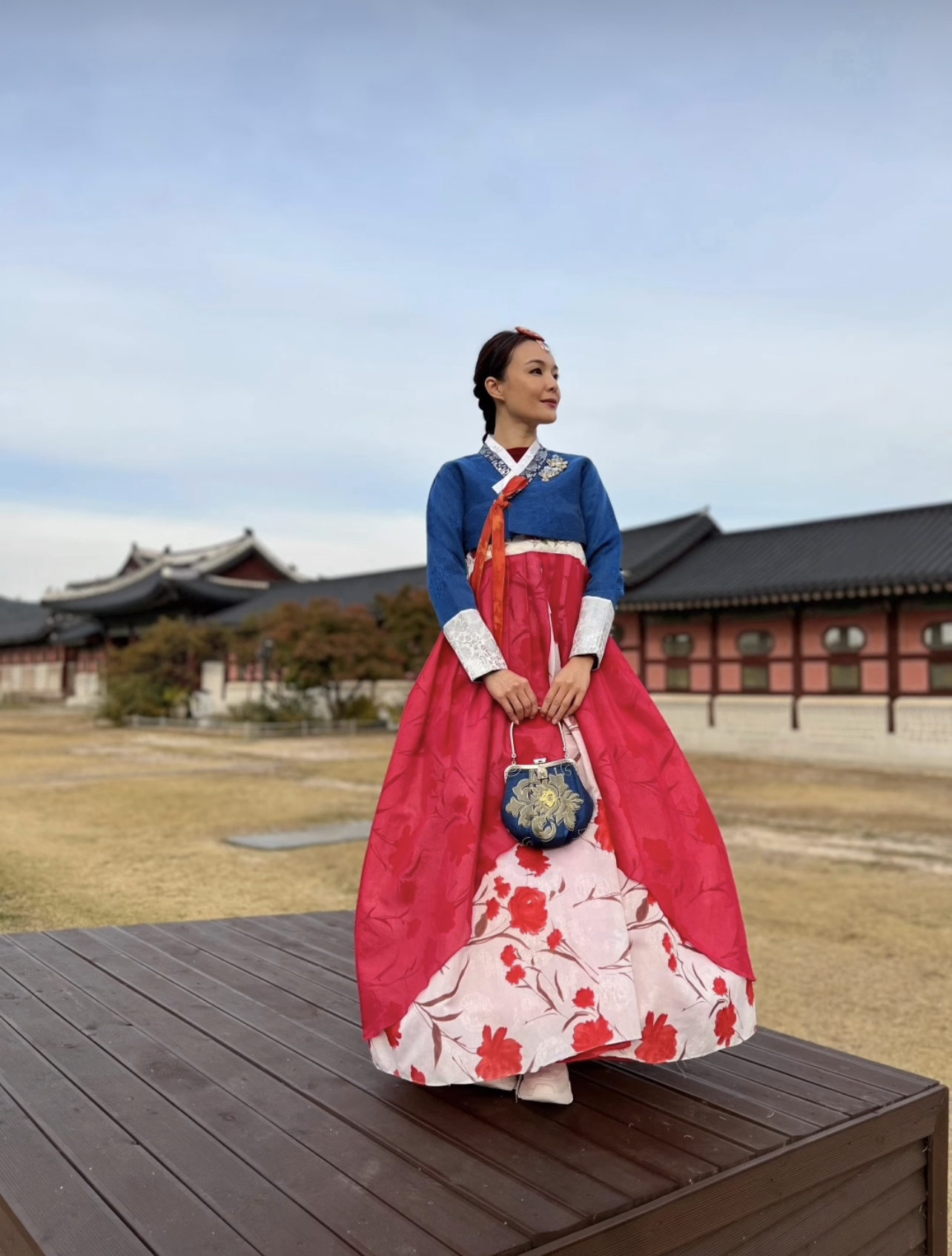 Apple Hong
No trip to Korea is complete without taking some aesthetic shots in a gorgeous hanbok. Apple finally did it for the first time recently after visiting the country several times, opting for a regal navy and rose one that makes her look the heroine in a K-drama.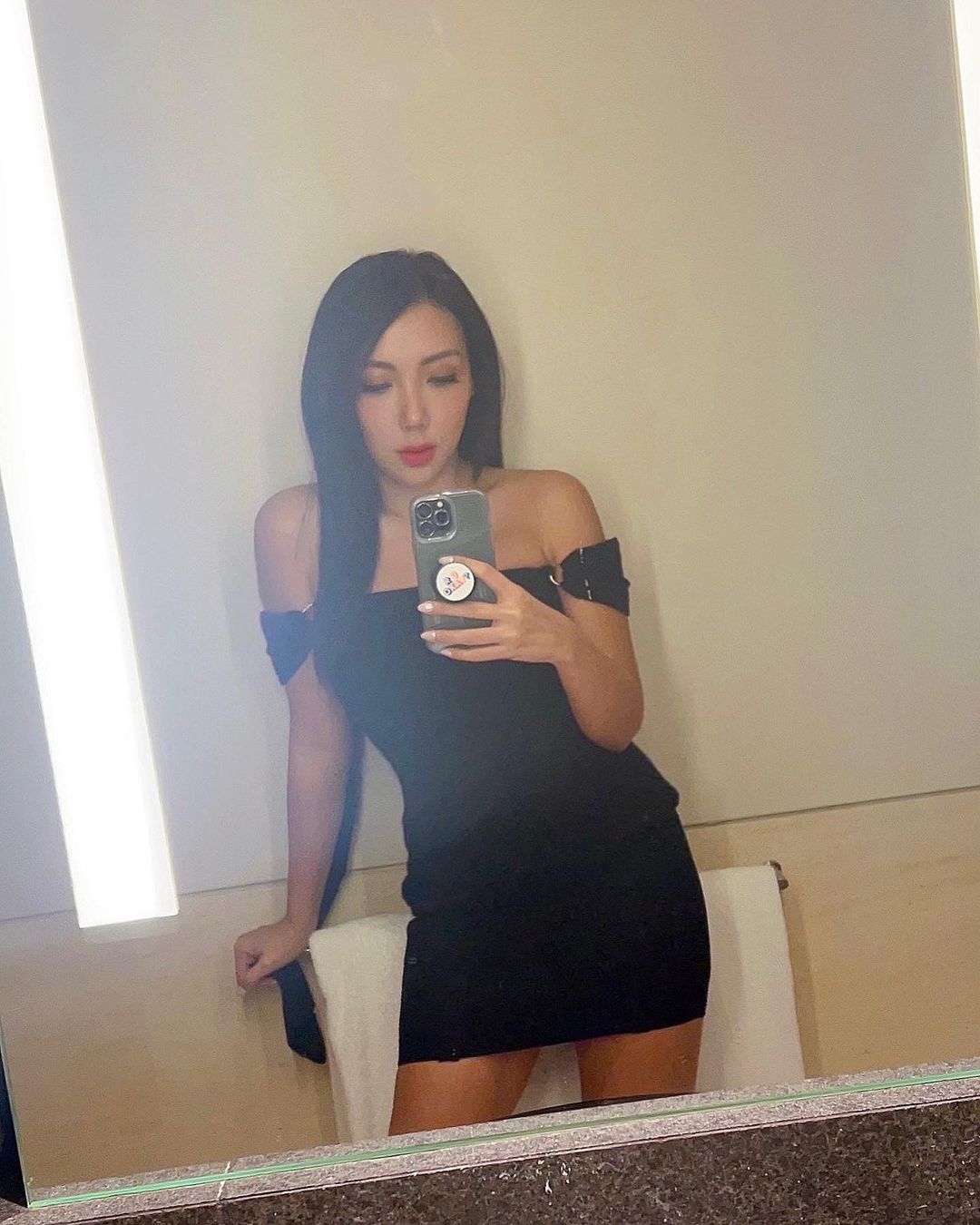 Jean Danker
In yet another example of how you can never go wrong with a Little Black Dress, Jean manages to look amazing in a grainy mirror selfie in her off-shoulder number. The rosy makeup's a nice touch too.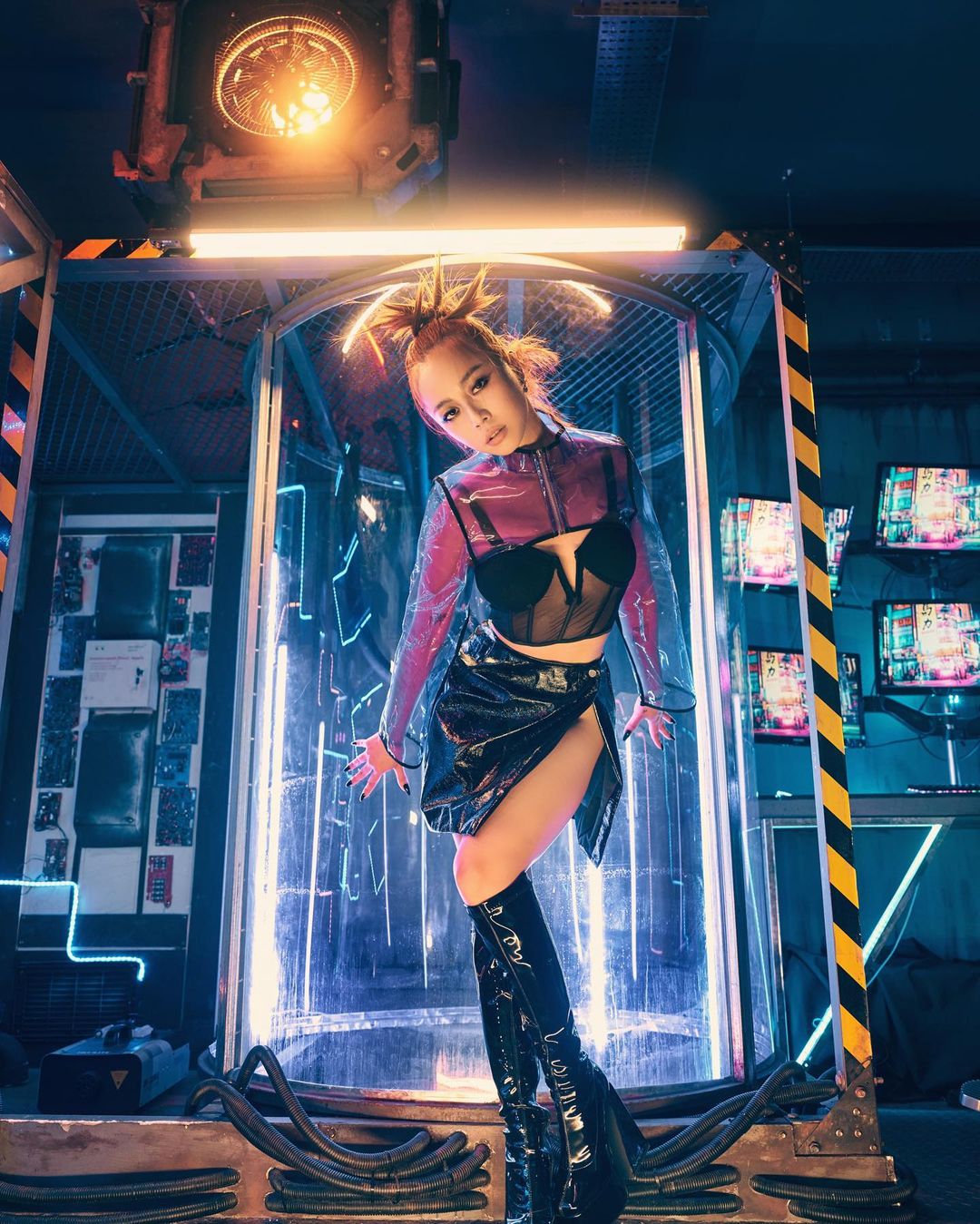 Germaine Tan
While we're not exactly sure what the purpose of this futuristic photo shoot was, the 987FM DJ is absolutely killing it as a PVC-clad hottie who would look right at home in a neon-lit cyberpunk blockbuster with aliens and flying cars.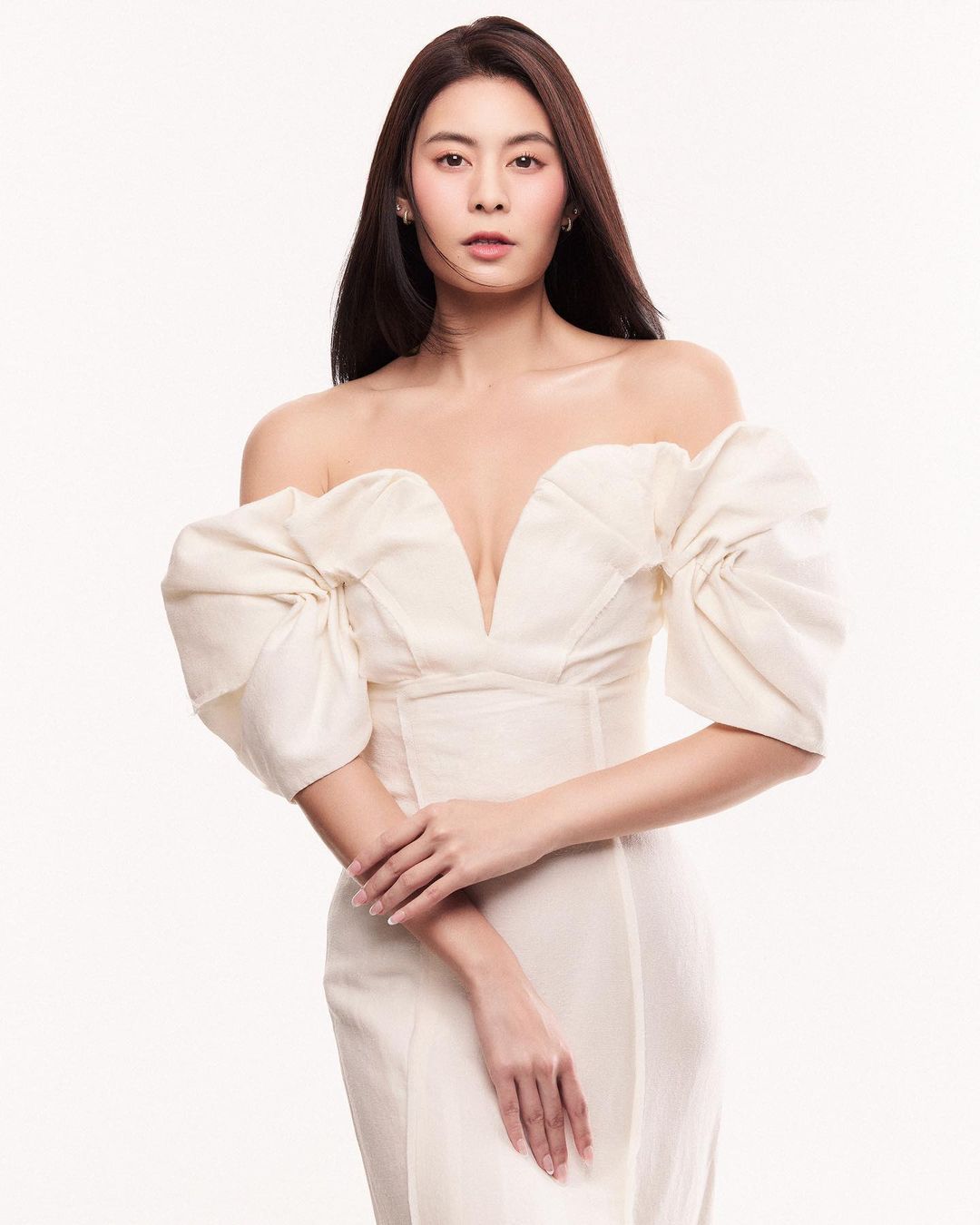 Denise Camillia Tan
Denise turns 30 tomorrow (Nov 6) and decided to book a photo shoot as a birthday present for herself. The first look she shared featured an elegant cream-coloured gown from Cult Gaia, which she paired with light, glowy makeup and minimal accessories.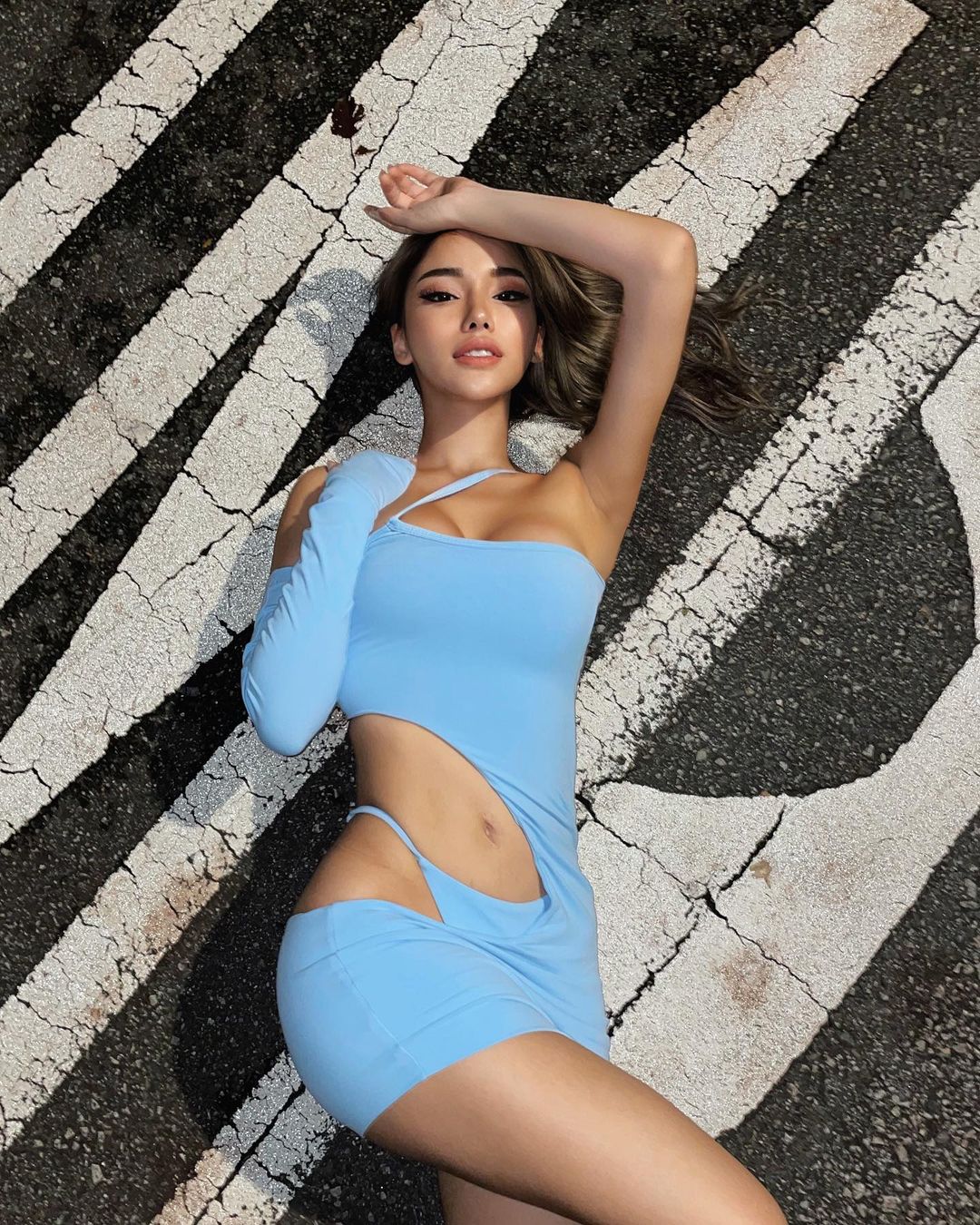 Jade Rasif
While we've seen quite a few skin-baring outfits on this list, leave it to Jade to flaunt the most revealing look of all in a sky-blue figure-hugging frock from Prix. After all, she's got the guts — and the body — for it.
Yang Guang Ke Le
Ke Le is no stranger to funkier hairstyles but this one, featuring multicoloured braid extensions, is arguably the most striking one she's sported yet. We're loving the denim and leather ensemble too.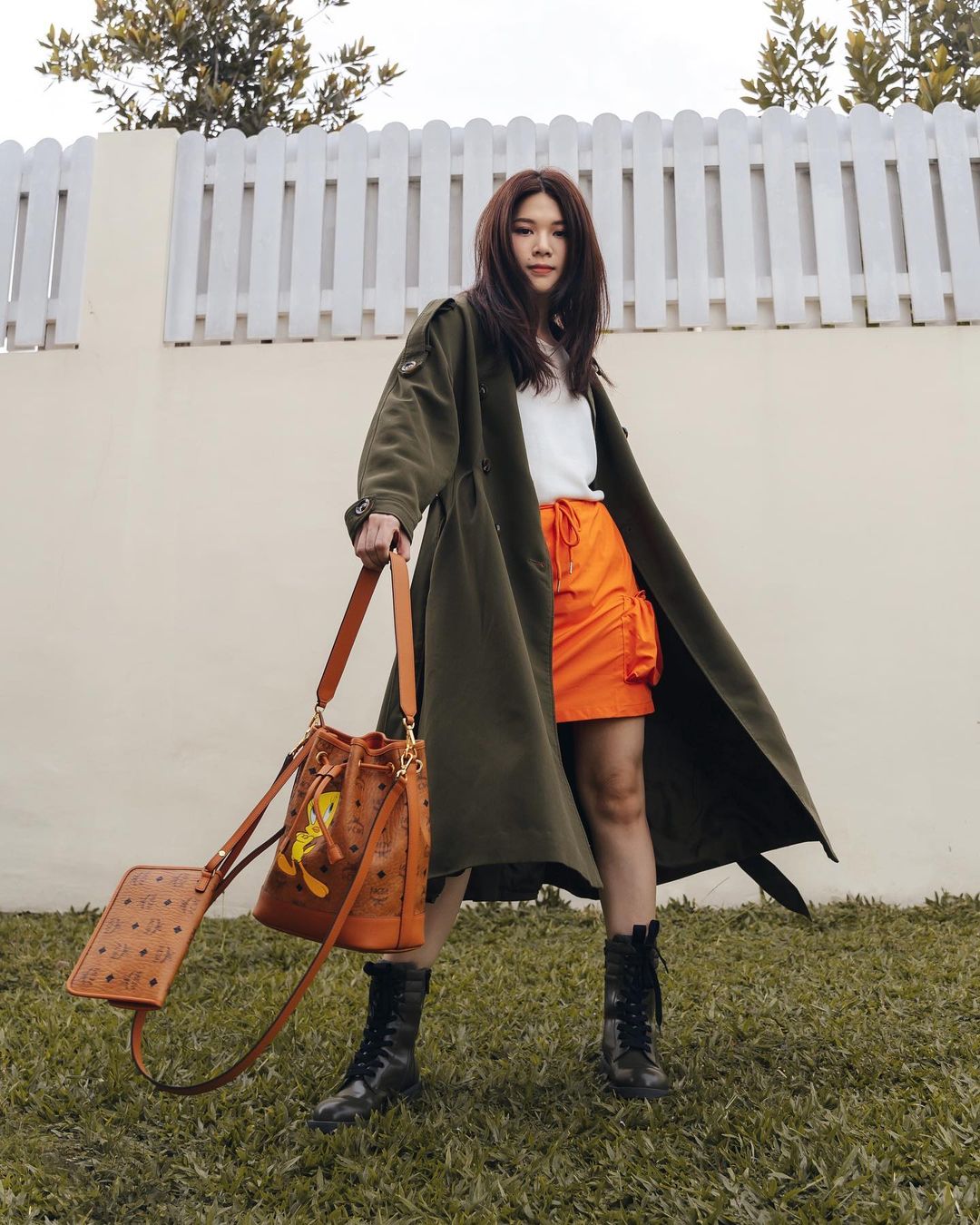 Michelle Wong
Oh, how Michelle's funky fall-ready togs make us wish trench coat weather was a thing in Singapore. Can you imagine strutting down Orchard Road with that olive jacket billowing behind you like Beyoncé's hair? We'd feel invincible.