Why Jacky Cheung, who's been in showbiz for 37 years, refuses to get on social media
Even Tony Leung's on Douyin now, but Jacky's sticking to his guns.
These days, literally everyone's on social media, especially if they're a celeb. We've seen dozens of '90s idols hop on the TikTok and Douyin bandwagon, where they're making a killing.
Even the famously introverted Tony Leung's on Douyin now. So, why is Hong Kong Heavenly King Jacky Cheung still holding out?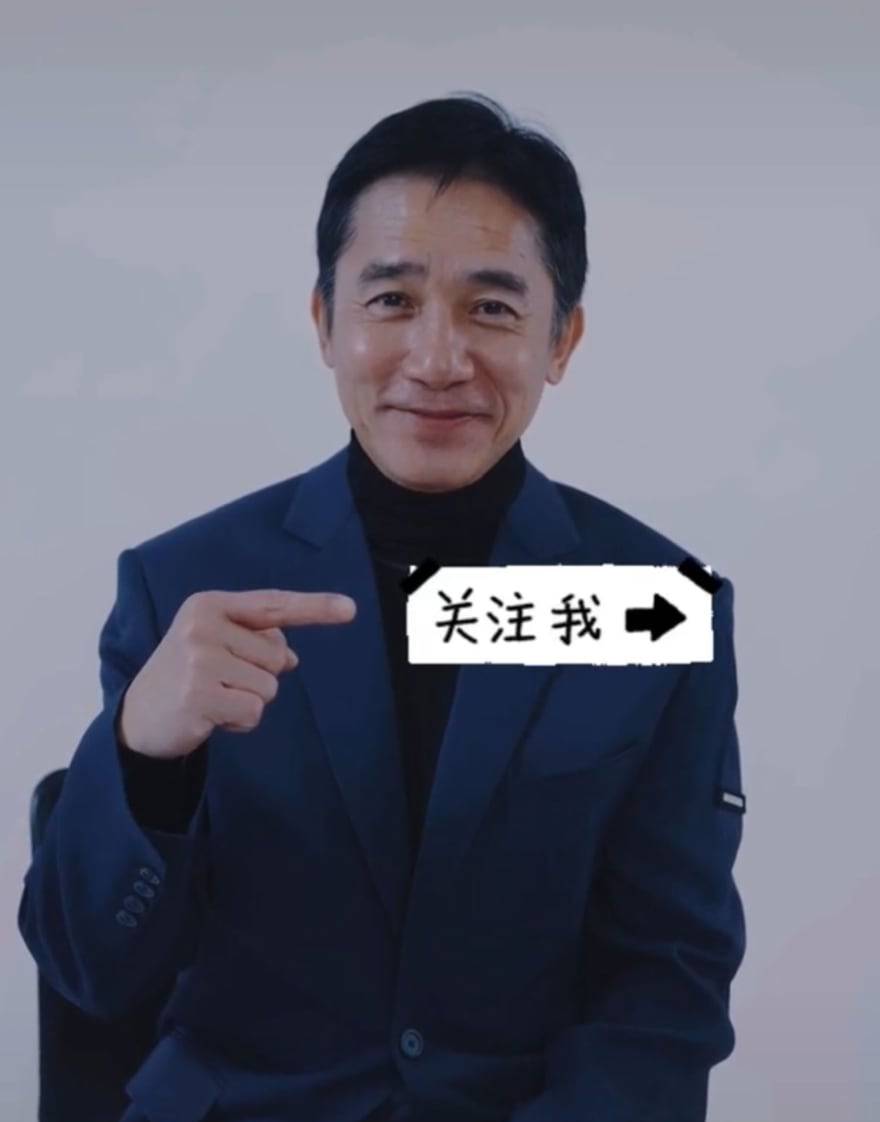 Remember to follow Tony on Douyin, 'kay?
The 61-year-old admits he just doesn't get it. "I don't understand it," he says of social media. "I'm fearful too, afraid that once I open [an account], it'll become a [form of] responsibility."
Though it's not known when exactly Jacky shared his thoughts on starting his own social media accounts, he also added he pretty much leads an uneventful life.
"Having to find something, or do something, to make a post or two, I'm someone who's boring, so how am I supposed to find something to post every day?" He wondered. "My day-to-day life's the same every day, people might wonder [if I just post the same thing every day]. So, it's not that I don't want to, it's 'cos I feel like I'm not suited for it," he said.
Jacky with his younger daughter Zia, having a fangirl moment at his concert. But this doesn't mean that he's a social media recluse or anything. Jacky is active on social media, but for one reason only — to keep tabs on his
daughters
. The singer, who is married to former actress May Lo, has two daughters,
Zoe
, 22, and Zia, 17.
Social media's not for him.
"In order to find them online, or to find a common topic, or simply to keep in contact, I'll still log in [for these reasons]. That's about it. What's the name of that app? What does it do? Actually, to me, it doesn't matter, to me, it's about the same as me making a call or sending a text message, those are the only functions I use. To me, [social media] is just a tool for communication, to keep in contact," he said.
Maybe being the Last Star Standing (or holding out on social media) is an honour unto itself right?
Photos: PBE Media