Will You Get The Carrot Or The Stick In The Year Of The Water Rabbit? A Fengshui Master Reveals All
Find out what's in store for your zodiac sign, plus tips to boost your huat factor in our CNY zodiac ranking.
Who's poised for a hopping year, and who's in for a hare-raising one? Those born in the Year of the Dog and Rat can look forward to a prosperous Year of the Water Rabbit, while Roosters should be prepared for a fowl one. If you're a Rabbit, Lady Luck will be on your side at work. "The Rabbit [represents] the star of leadership and will be given opportunities to take up a bigger role and showcase your leadership skills," says Mark Tan, Way Fengshui Group's chief executive officer.
According to Mark, 2023 is seen as "an above average year with two springs" pointing to a bountiful time. However, he cautions that "even if we [can expect to see] a thriving market, inflation continues to plague us. The temptation to overspend and merry-make is the biggest potential pitfall. Self-discipline is very important, so make sure you cast your sights further." In other words, think long term instead of focusing on instant gratification and be sure to save up for rainy days — just like rabbits cheek-stuffing their food for later.  
Scroll down for your zodiac animal's ranking and Mark's tips to boost your huat factor.
Rat
Overall zodiac ranking: 2nd
The Good
Say adieu to a ratty 2022 and welcome good fortune in 2023. Your problems will be resolved and you have your lucky stars to thank for that. Your ability to handle success and failure calmly enables you to keep good interpersonal relationships both at work and in life. Ensure you leverage your network well to broaden your horizons and gain greater wealth. There's news for singletons: your charming disposition means you'll likely meet a love interest.
The Bad
While it's a good to be charming, your likeable personality attracts all kinds of people including the bad and dishonest. Those looking for romance may be vulnerable to love scams, so pay extra attention when it comes to matters of the heart. Also be wary of schemers and rumours. Even though the Rat is known to be quick-witted and resourceful, make sure you verify all information and think carefully before you act.
Auspicious colours: Yellow, brown, white and gold
Auspicious numbers: 5 and 9
Benefactor signs: Dragon and Monkey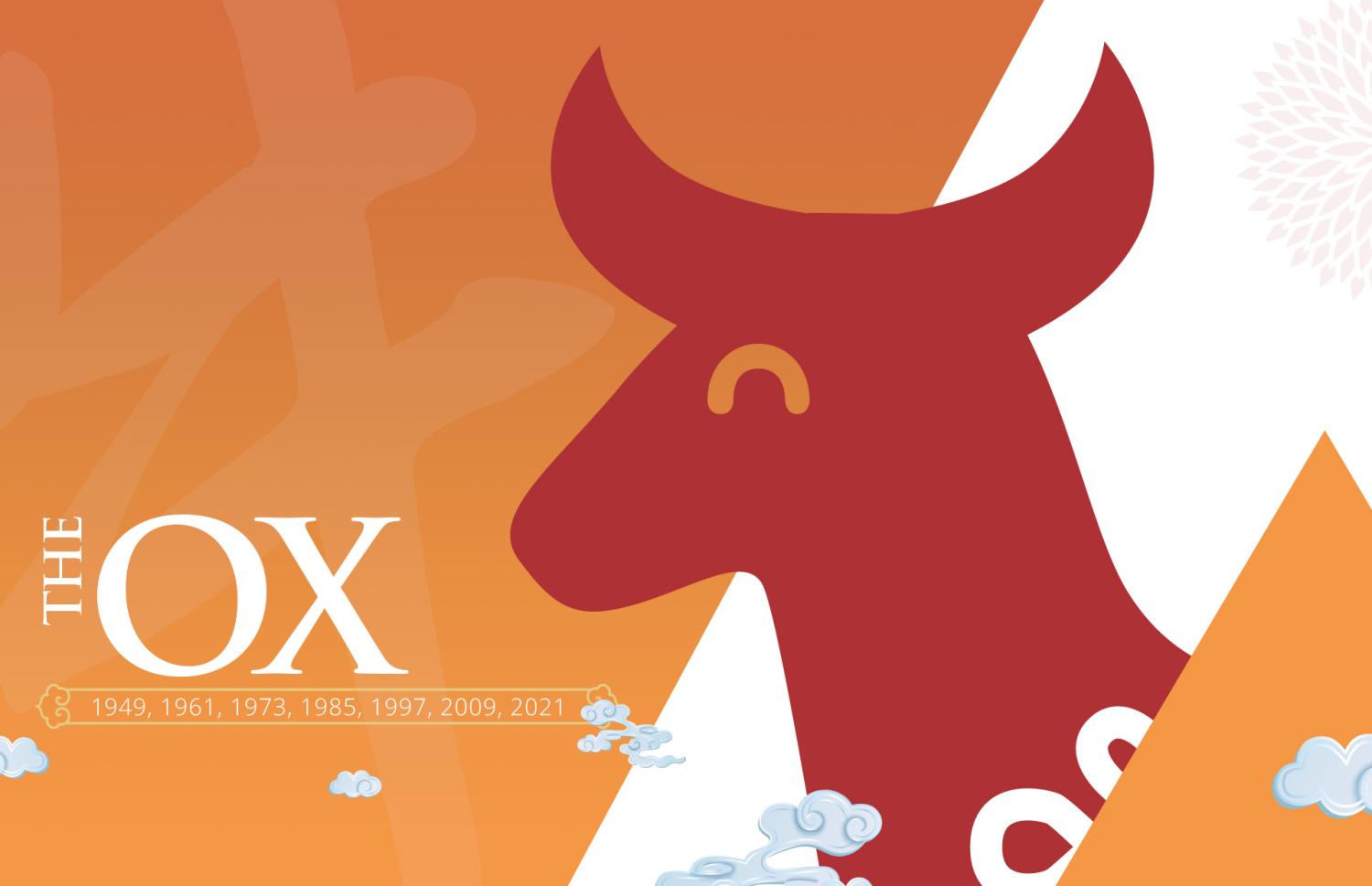 Ox
Overall zodiac ranking: 8th
The Good
Various problems may make you feel drained emotionally and physically — but as long as you remain persistent, you'll find yourself moo-ving in the right direction and your life will become more fulfilling. Career-wise, this is your time to shine; your work performance is outstanding and you can expect opportunities to try new things. Put in greater effort to maintain relationships, as your loved ones and colleagues may turn out to be your benefactors.
The Bad
You may be doing great at your job, but the danger of it is that you fall into the efficiency trap and end up taking on more work than you can handle. Misjudgement may lead to mistakes that result in losses, so be sure to remain calm when making crucial decisions. Pay attention to your health. While your career matters to you, your health is equally, if not more, important.
Auspicious colours: Blue and black
Auspicious number: 1
Benefactor sign: Rat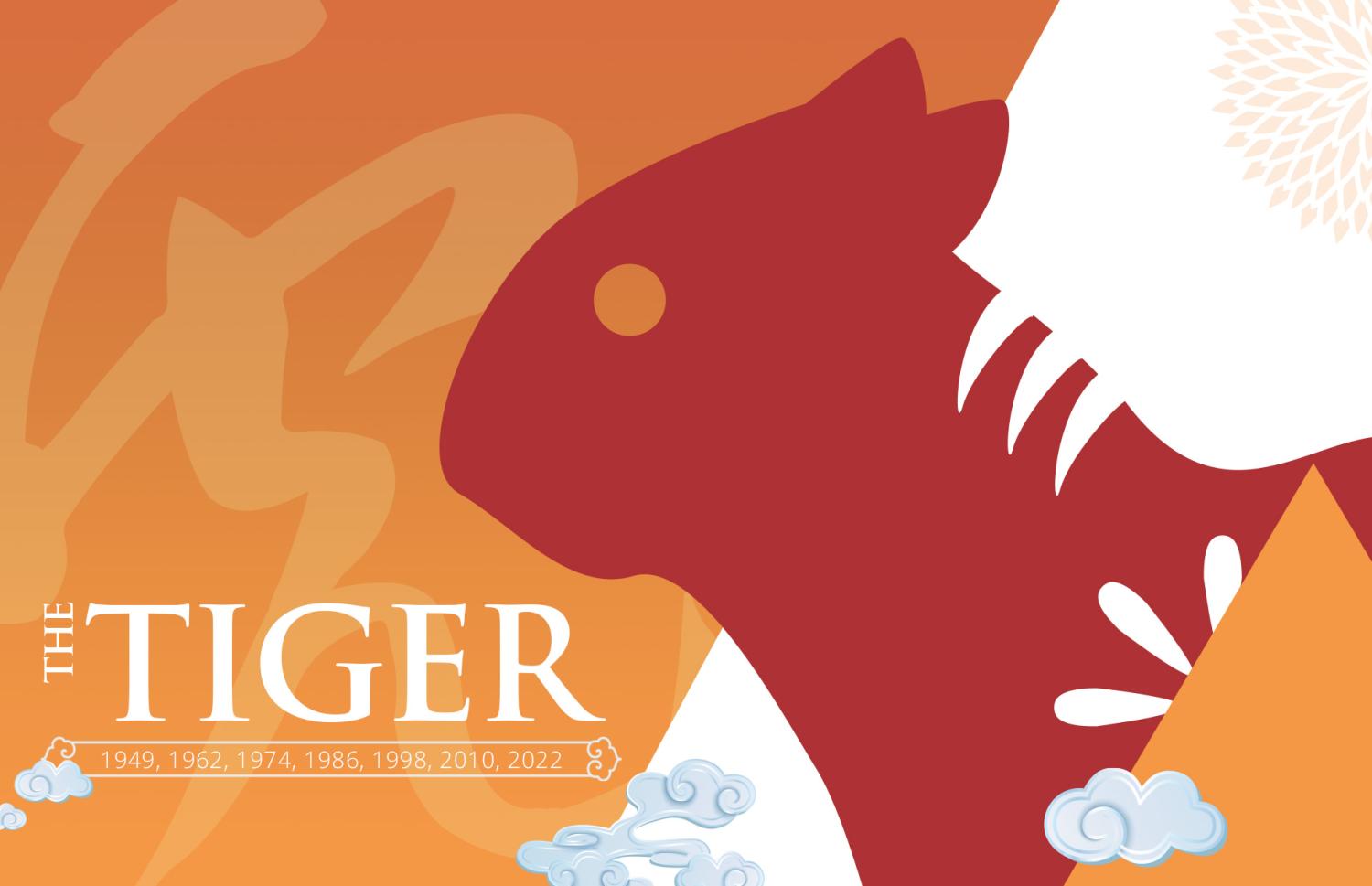 Tiger
Overall zodiac ranking: 10th
The Good
Tigers will have mixed luck in 2023. While you will gain positive experiences and meet roar-some people, you may also face more hardships. You can overcome challenges and learn from them by taking things in stride and handling matters wisely. Remember, the key lies in having the courage to tackle problems directly. Be careful in everything that you do, so you don't get into trouble.
The Bad
Health and safety must take priority for those born in the Year of the Tiger. You are prone to falling ill as your immunity declines, and you find yourself spending a lot of money on medical treatment. That said, if you take care of your health, 2023 can still be a good year.
Auspicious colours: Red, orange, yellow and brown
Auspicious numbers: 7 and 11
Benefactor signs: Horse and Dog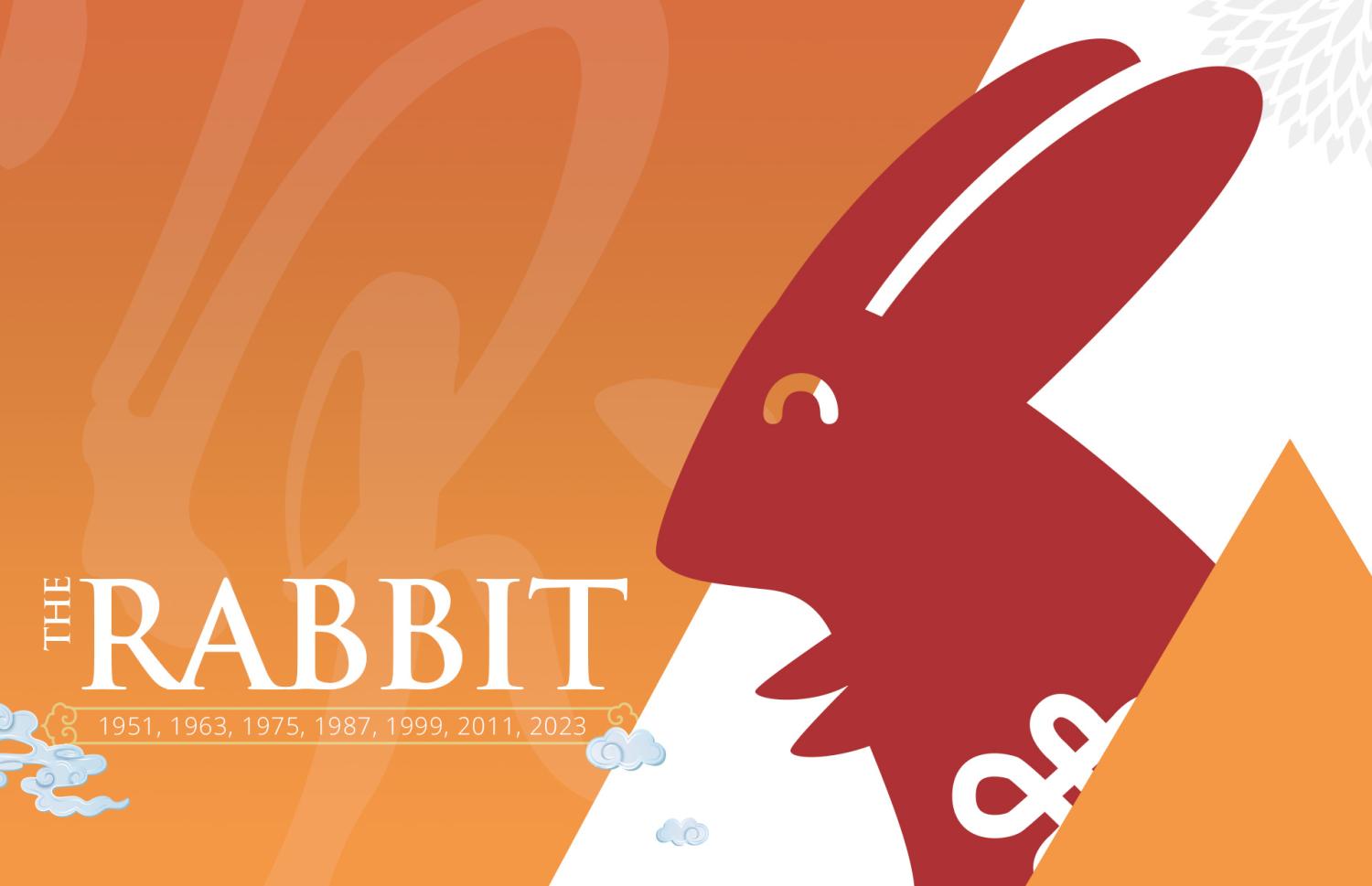 Rabbit
Overall zodiac ranking: 3rd
The Good
Despite clashing with the Grand Duke Star (Tai Sui), those born in the year of the Rabbit will expect excellent wealth, health and career luck. Your lucky stars will shield you from difficulties and promise a bountiful year. Work is a hop in the park for you. Step up and lead your team to reach new heights. Be ready to grab opportunities and do not be afraid of change.
The Bad
With new opportunities come increased responsibilities, which may cause you to neglect your family and your own health. You are prone to mood swings as you feel the pressure of having to care for those around you. Try controlling your emotions and you shall see astounding results.
Auspicious colours: Green, yellow and brown
Auspicious numbers: 4 and 11
Benefactor signs: Rabbit and Dog
Dragon
Overall zodiac ranking: 5th
The Good
The Dragon symbolises wisdom and strength and those born under this zodiac sign are poised to achieve great success in life. In the new year, there will be career opportunities as well as challenges. Focus on your goals and you shall make breakthroughs with a significant income increment. Exercise patience and caution in order to solve problems. You can also look forward to strengthening ties with loved ones and co-workers as people gather more often. Offer them a helping hand when you can.
The Bad
There can be times when things go awry and you find that the people you meet aren't who they appear to be. Be on your guard against schemers to avoid suffering unnecessary losses. Stay alert and safeguard your interests.
Auspicious colours: Blue, black, white and gold
Auspicious numbers: 1 and 9
Benefactor signs: Rat and Monkey
Snake
Overall zodiac ranking: 7th
The Good
You may not have the best luck but with your increasing ability to manage stress, you can still make stable progress. New learning opportunities enable you to become more motivated and socially adept. While you will face many work challenges, embrace them as fresh beginnings in order to reach new levels of success. If you're willing to make changes such as switching roles or getting a new one, there could be opportunities.
The Bad
You are prone to exhaustion and mood swings. Consider adjusting your workload or ask for support. Stay positive and control your emotions — no hissy fits! Be careful of unlucky stars that may threaten your health and safety.
Auspicious colours: Red, orange, white and gold
Auspicious numbers: 7 and 9
Benefactor signs: Horse and Monkey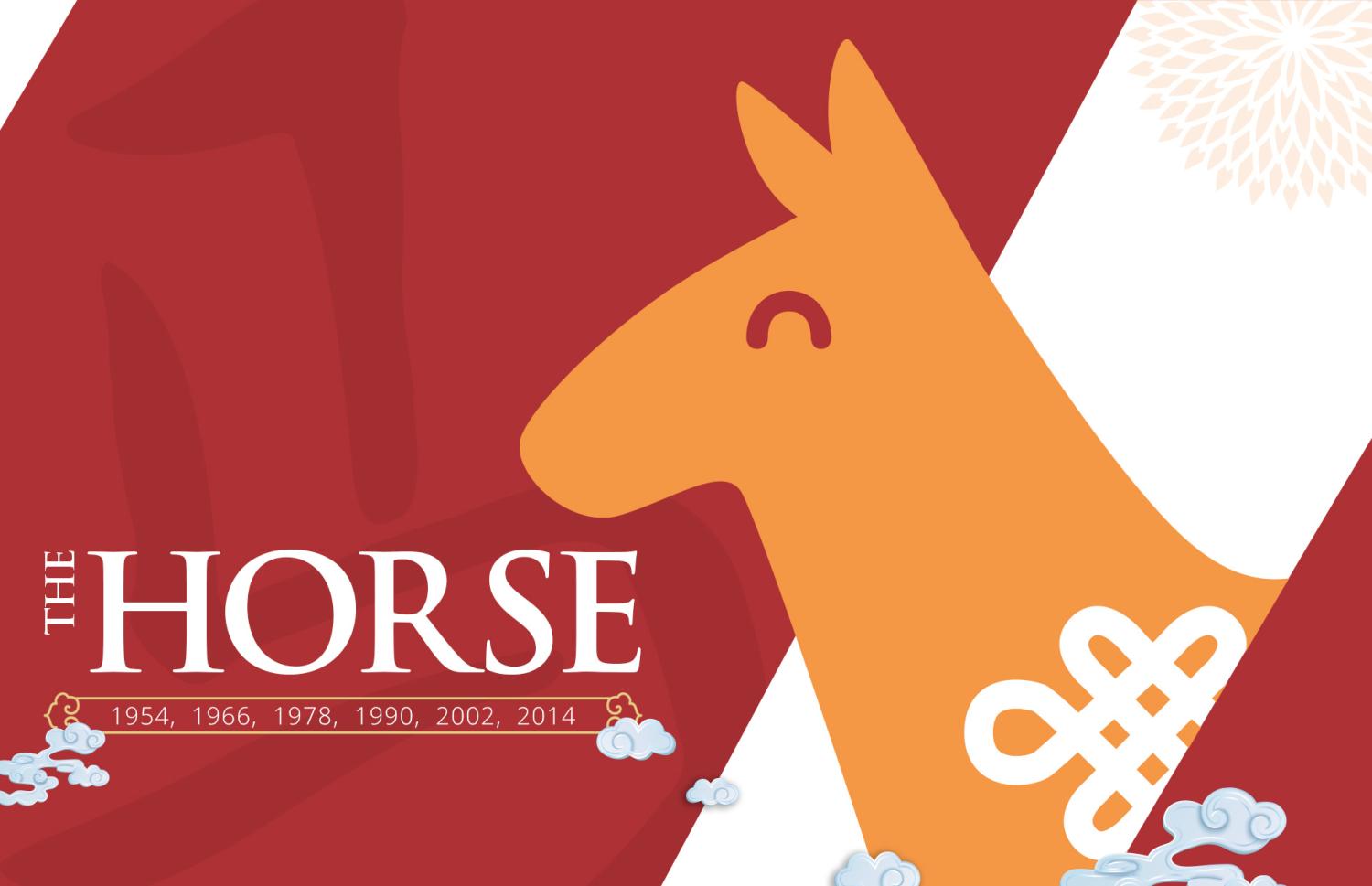 Horse
Overall zodiac ranking: 4th
The Good
Happiness and success indexes rank high this year for those born in the Year of the Horse and you have much to look forward to. Being positive and high-spirited (you're barn with it!), you attract benefactors and help is always at hand. Your energy and confidence will make others see you in a new light. Your flourishing career and wealth luck shall bring good news frequently.
The Bad
2023 will be a busy year and you will feel saddled with heavy responsibilities and prone to anxiety. Stay calm especially in chaotic situations; stay alert and take others' words with a pinch of salt. Your agile thinking will help you to turn difficult situations around. For those who are attached, beware of temptations from outsiders.
Auspicious colours: Yellow and brown
Auspicious number: 11
Benefactor sign: Dog
Goat
Overall zodiac ranking: 9th
The Good
While it may seem like a meh year, you will get a boost in your career and learning. With help from your lucky stars, frequent problems will be resolved. Be confident and focus on the things that matter. Do not be afraid of taking on challenges as your resourcefulness shall be rewarded.
The Bad
Your busy lifestyle can take a toll on your health, leading to problems such as indigestion and migraine. Take time to smell the flowers. Your restlessness may lead to conflicts and disputes, so stay calm and think before you act. You must also beware of schemers and baa-ddies to avoid getting hurt. Pay attention to safety when heading outdoors or driving.
Auspicious colours: Green, red and orange
Auspicious numbers: 4 and 7
Benefactor signs: Rabbit and Horse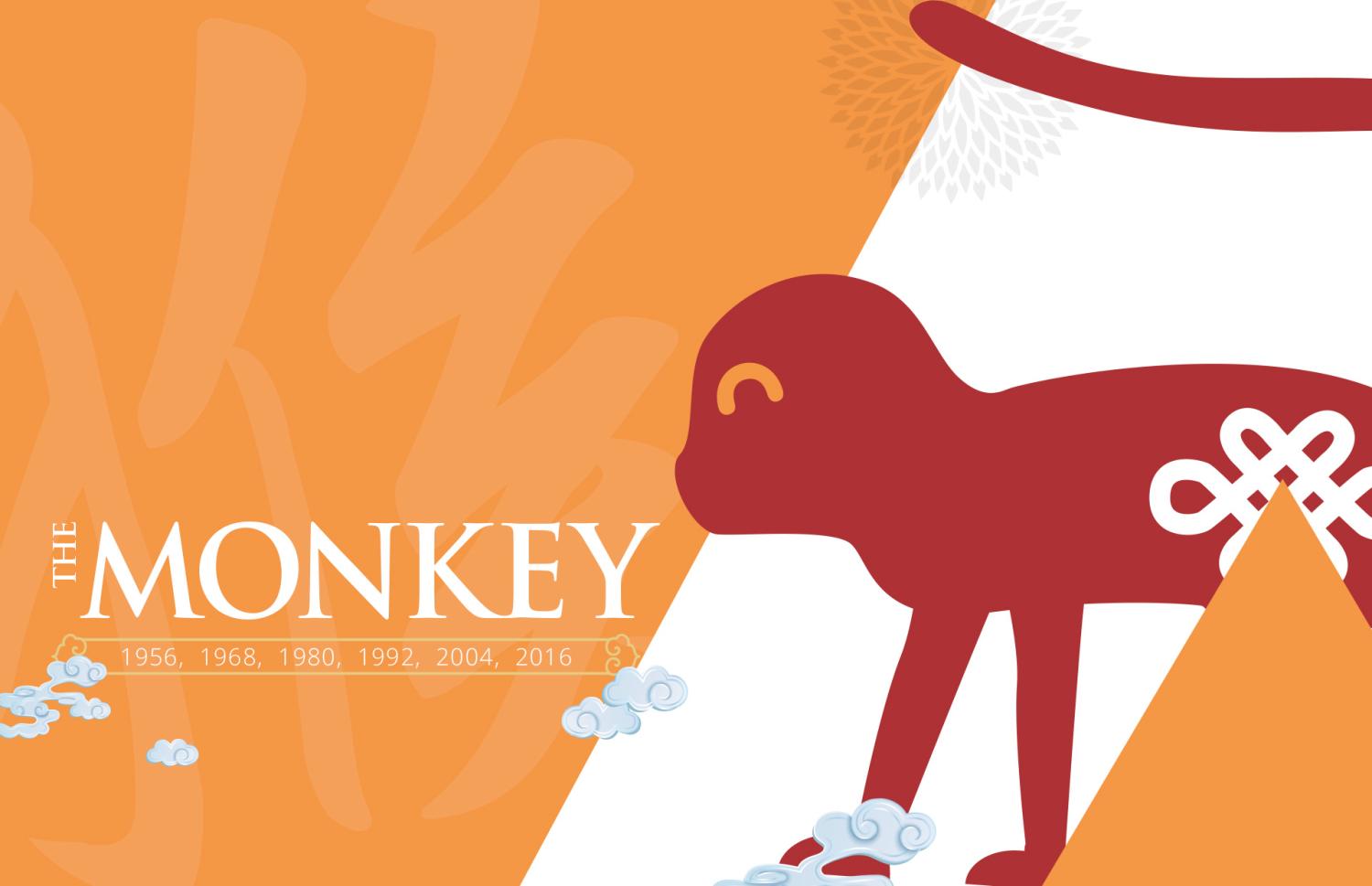 Monkey
Overall zodiac ranking: 6th
The Good
2023 will be a smooth-sailing year for those born in the Year of the Monkey. All problems can be resolved if you face challenges boldly and accept others' help. Capitalise on the opportunities you get as this will help reduce your financial burden.
The Bad
When forming friendships, be more generous and lend a listening ear. Steer clear of any monkey business where love is concerned and singles must beware of attracting the wrong partner as this could lead to relationship entanglements. Pay attention to your well-being — insufficient sleep will affect your immunity, so make sure to get enough rest.
Auspicious colours: Blue, black, yellow and brown
Auspicious numbers: 1 and 5
Benefactor signs: Rat and Dragon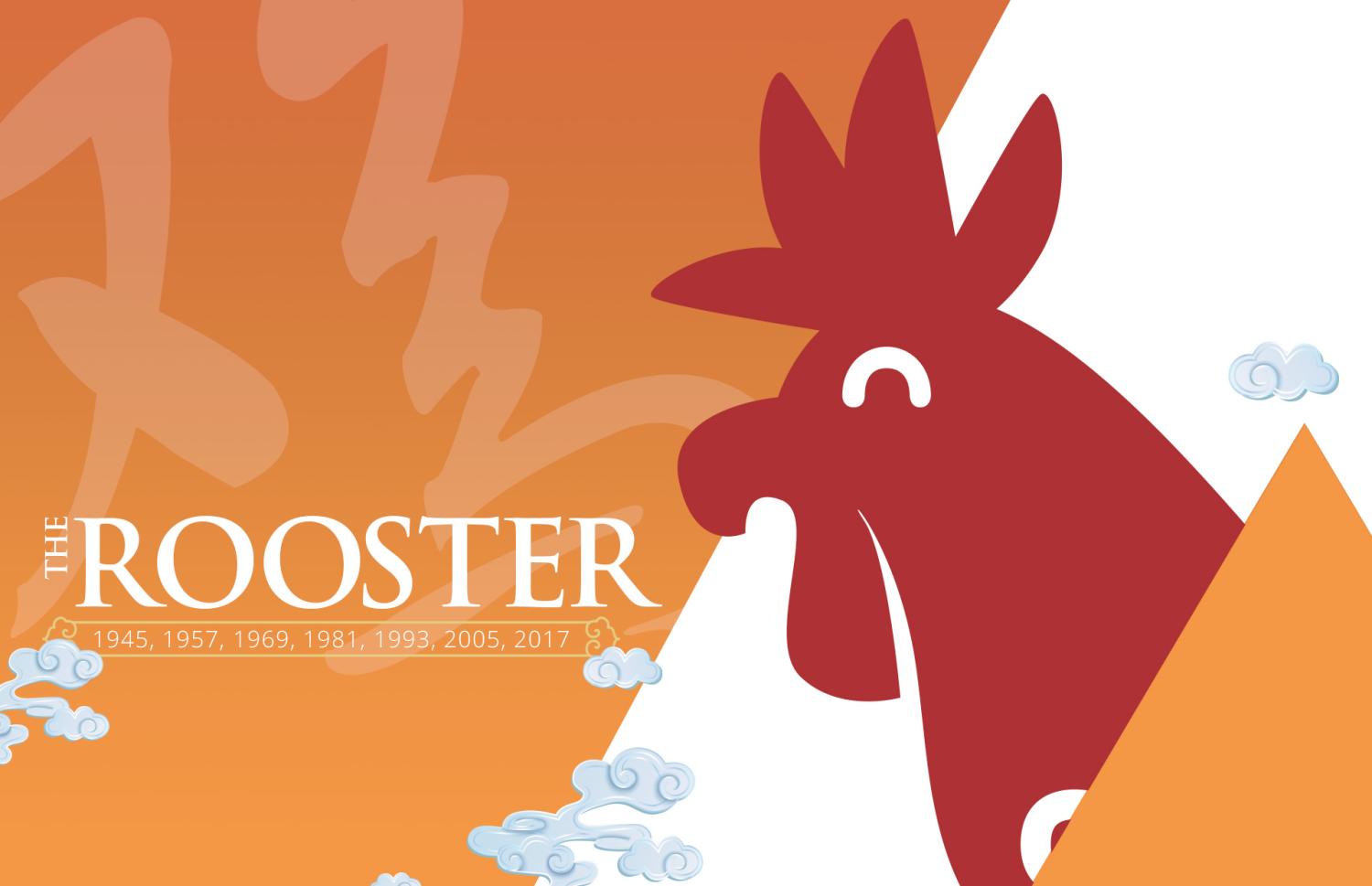 Rooster
Overall zodiac ranking: 12th
The Good
Roosters have little to crow about in the new year. You may find that work is tedious and overwhelming. Instead of letting it affect your wealth and career progress, avoid making drastic changes or acting impulsively. It's best to fly under the radar and be cautious in all that you do. Do not let your stubbornness become a heavy burden.
The Bad
This is a year where your luck will decline significantly. Stay away from financial trouble, but control your spending and practise good saving habits instead. Refrain from going into a new venture or risky investment, be conservative with money, and set aside more moolah than usual for rainy days. Try not to change your environment and lifestyle. To improve your luck, attend more celebratory events, or seek blessings at places of worship during Chinese New Year.
Auspicious colours: Yellow and brown
Auspicious numbers: 5 and 11
Benefactor signs: Dragon and Dog
Dog
Overall zodiac ranking: 1st
The Good
After a ruff 2022, Dogs can look forward to a promising year filled with opportunities and paw-sitive encounters. You will enjoy the support of benefactors and meet many talented people. Pursue your dreams boldly to reach new horizons. Be humble even as you excel in your career or studies. Also, do more good deeds and help others.
The Bad
You may be making good progress but don't forget to take care of the people around you. The last thing you want is for them to turn around and bite you when your luck turns. Those who are investors may find it tough to make decisions. Do more research to gain industry insights and make informed choices. 
Auspicious colours: Green, red and orange
Auspicious numbers: 4 and 7
Benefactor signs: Rabbit and Horse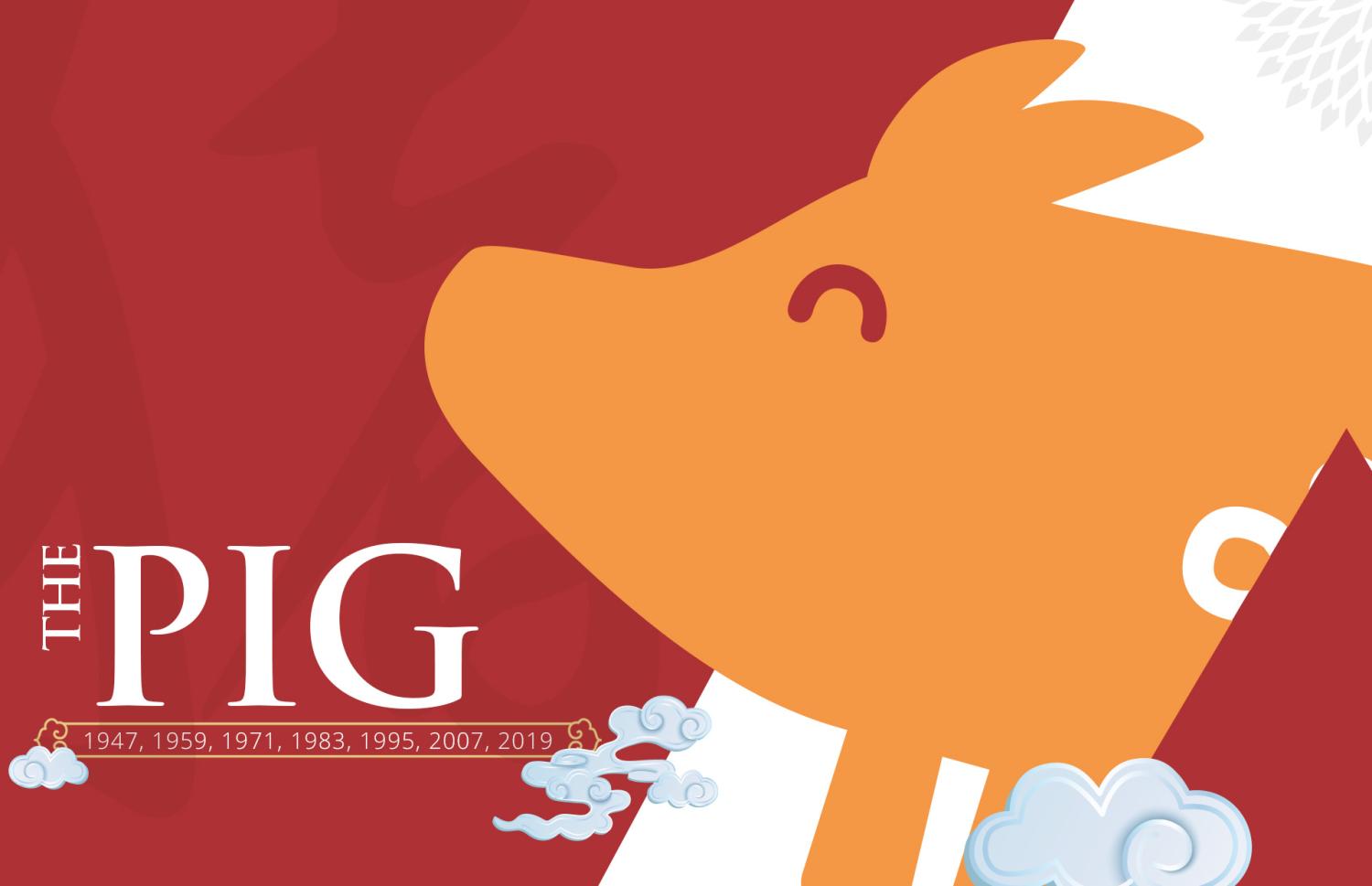 Pig
Overall zodiac ranking: 11th
The Good
Frequent mood swings may cause you to feel depressed over minor matters. When things do not go as planned, you tend to lose motivation and undermine your own efforts. Instead of letting yourself get stuck in the mud, be more open-minded when dealing with success and failure. Learn constantly and improve in order to overcome hurdles. Refrain from letting negativity accumulate and affect your career and relationships — but rather, keep your emotions in check.
The Bad
This year, health issues are your concern. You may get injured and require surgery. Pay attention to your surroundings when staying outdoors, and put away sharp objects at home.
Auspicious colours: Blue, black and green
Auspicious numbers: 1 and 4
Benefactor signs: Rat and Rabbit