'Wow, she looks gorgeous babe': Constance Song's video of her 6-year-old daughter putting on 'make-up' for her is so adorable
Little Olethea sure is a natural in front of the camera.
It sure looks like former Mediacorp actress Constance Song's older daughter, Olethea has a knack for showbiz, just like her mama. 
Earlier this week (Apr 19), Constance posted a video of her and Olethea, sharing that her daughter couldn't go to school that day as she had a fever. 
But what could the 47-year-old do to keep a home-bound child entertained? As it turns out, Olethea, who will be turning six in May, had the perfect activity in mind — she wanted to pretend to put make-up on Constance.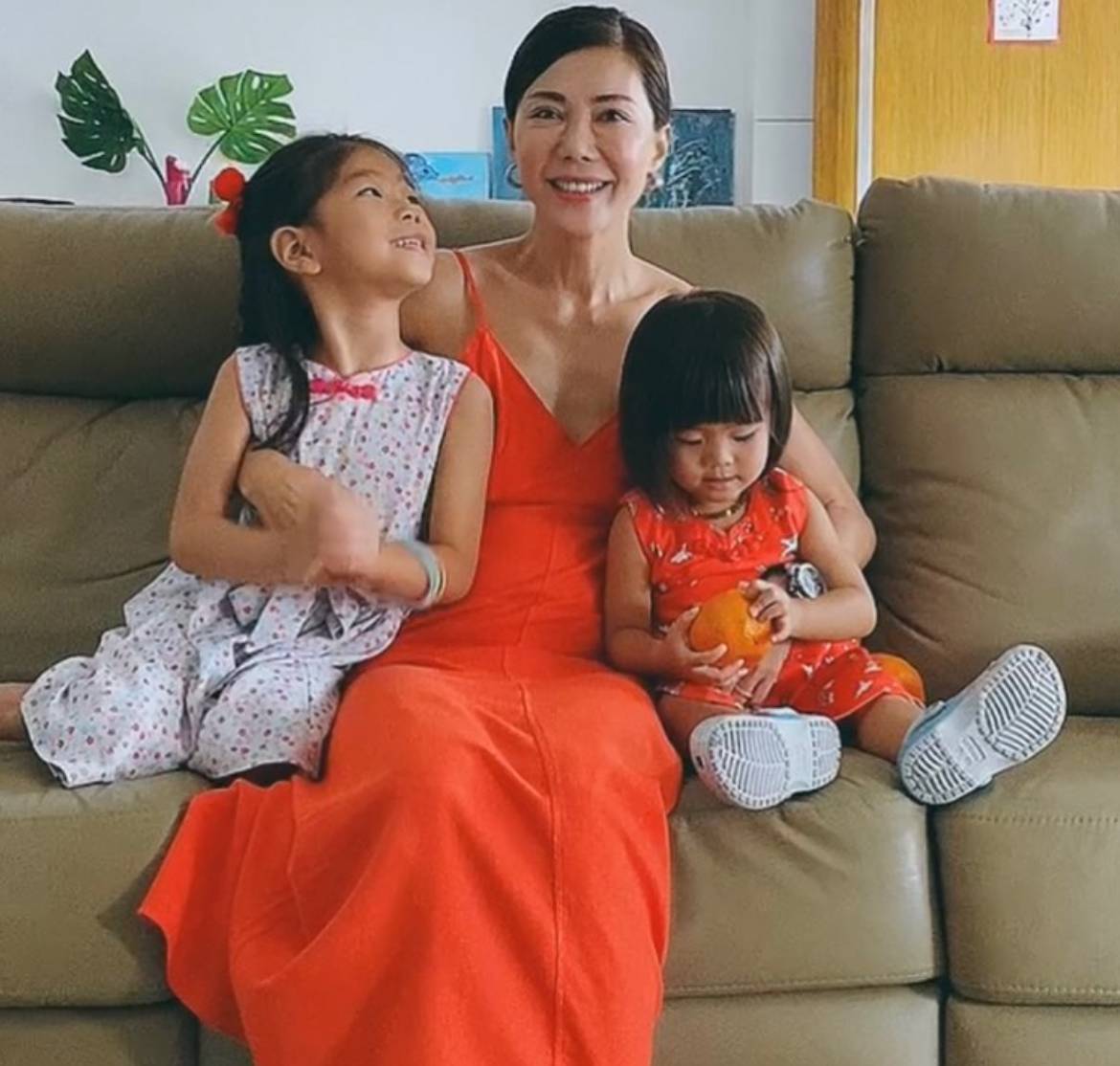 Constance with her daughters, Olethea (left), and Eloise, 3 (right).
And so, Constance agreed, without knowing the 'horrors' that were in store for her.
The make-up session first started with a chirpy Olethea going: "Hi everyone, this is me and my mama. Today, we're going to have a pretend make-up show."
Then, Olethea quickly got to work brushing Constance's hair with a brush, before going on to apply some blush for her.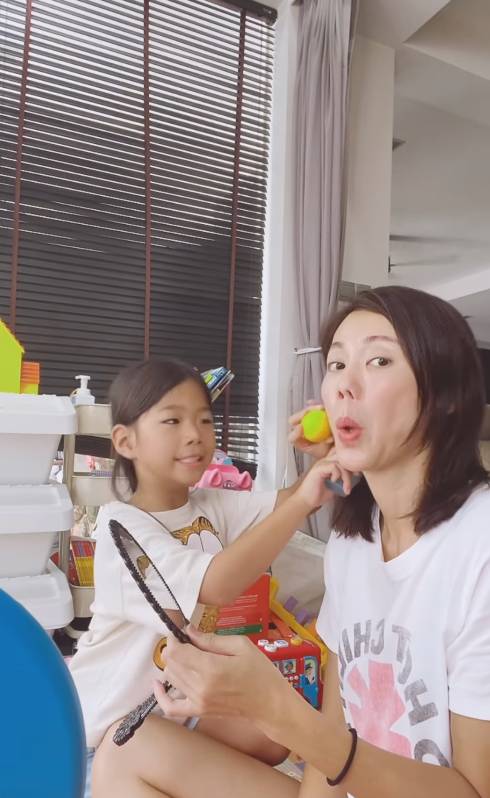 A dirty golf ball for blush? 
But unfortunately for Constance, Olethea's instrument of choice was…a dirty golf ball. Oops.
"Hey! You use golf ball ah! And dab on my face ah? You know how dirty anot (sic)," an incredulous Constance exclaimed, before swiftly putting an end to Olethea's attempt to give her rosy cheeks.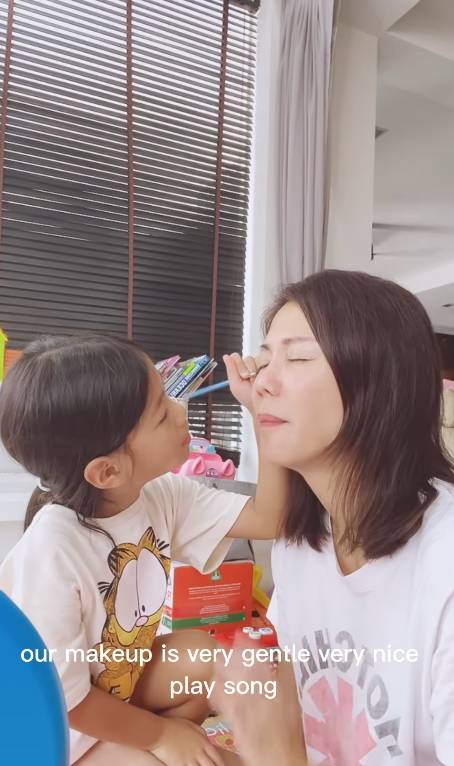 She's a pro with the brush.
Undeterred, Olethea went on to apply eyeliner for her mum, using a "clean" art paintbrush.
"Oh my god, you're a genius. You really have the hands of a make-up artist. Very gentle, very nice," Constance gushed. 
Finally, Olethea chose to finish things off with a pink flower clipped onto Constance's hair.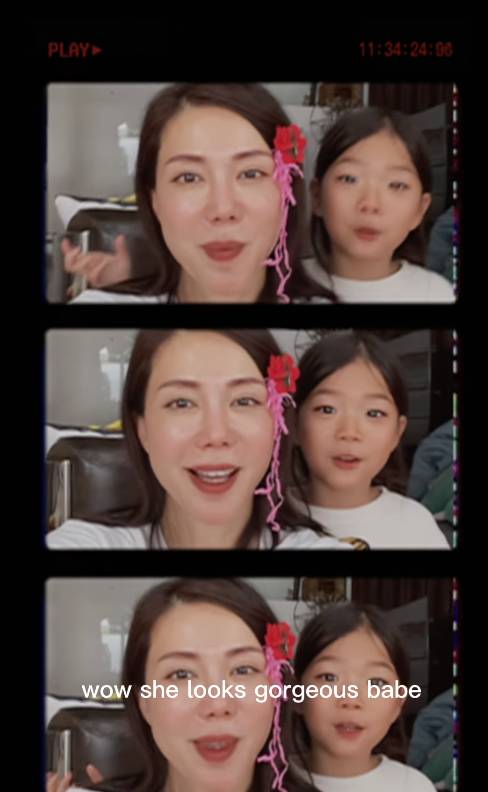 What do you think?
Here's the final result. As the tiny make-up artist herself put it: "Wow, she looks gorgeous, babe."
Cute, right?
Photos: Constance Song/Instagram