Xixi Lim Wins Streamers Go Live; Says $10K Cash Prize Has "Come At The Perfect Time"
The 34-year-old actress-host was one of the front-runners from the start though she says she never let herself get complacent. 
Streamers Go Live has finally come to a close after three stressful months, three intense live streams and 60 oft-hilarious episodes.
It goes without saying that the streamers put in plenty of effort leading up to the final live stream, and their hard work was evident in the vast improvements they've made since episode one.
Now, if you've been following the series closely, you would've put good money on Yang Guang Ke Le or Xixi Lim to emerge champion given their eloquence and confidence in front of cameras.
So it wasn't a surprise that Xixi, 34, ended up the winner of the final live stream and the entire competition, bagging S$10K in cash as well as future opportunities to host more Mediacorp live streams.
As for the other streamers, well, they each go home with S$2K as reward for their hard work.
Xixi eventually won over the judges with her performance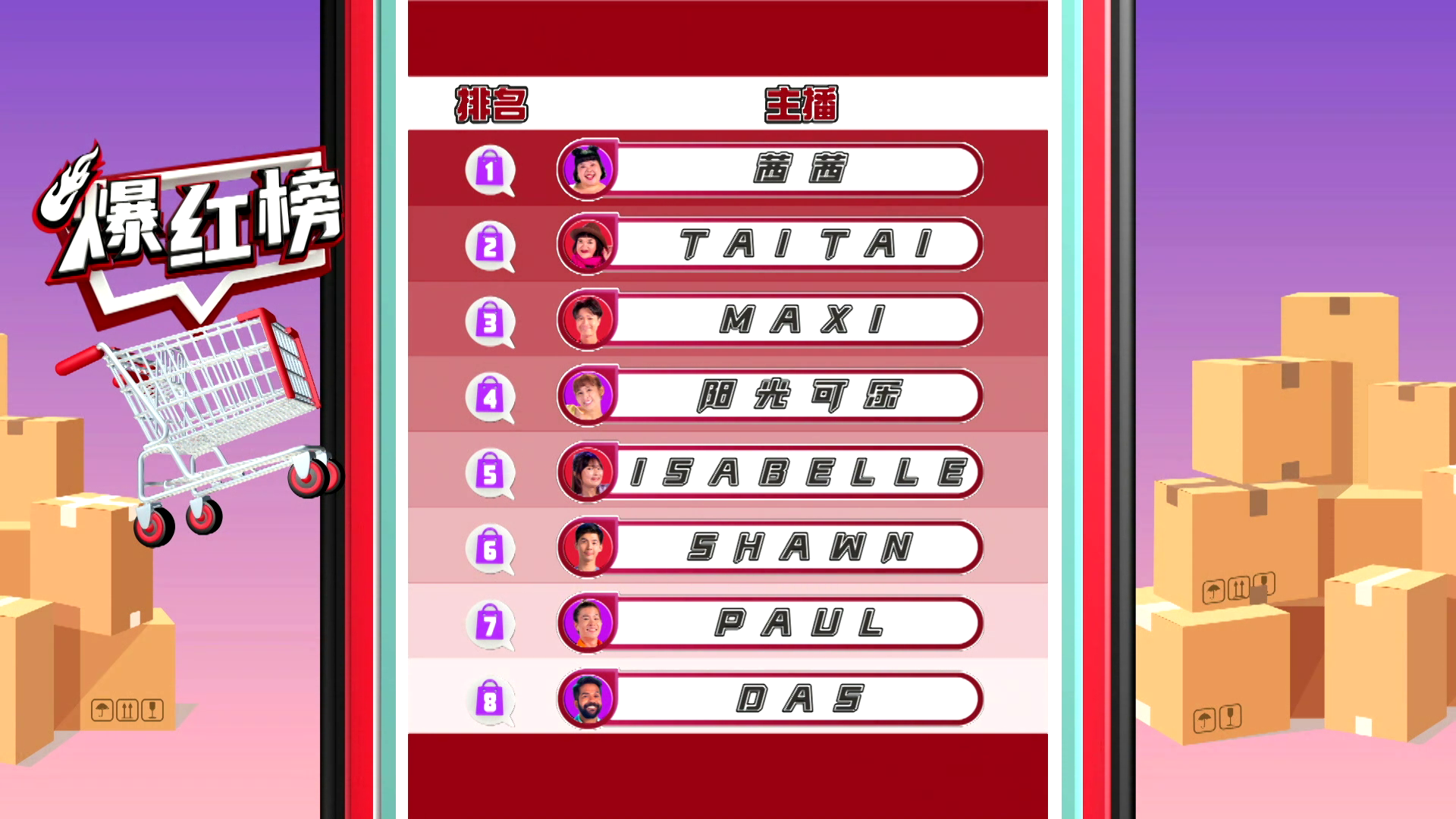 Here's a look at the final ranking
Although the other streamers — including the "weaker" contestants Shawn Thia and Paul Lee — showed marked improvement and held their own during the final 'battle', it was Team Joanne's Xixi who won over the judges and audiences with her presentation of health products.
[Ed: The results were determined by the number of shop clicks during the duration of the live stream, the viewership and the streamer's overall performance. The streamers' performance, which made up 65 per cent of their total score, was judged by a panel of industry experts, who looked at the contestants' sales strategies, showmanship and improvisation.]
That isn't to say that Xixi's live stream went completely without a hitch. When guest evaluator Quan Yifeng tried to "disrupt" Xixi's performance, the latter looked visibly stressed and refused to let the host sample any of her products.
According to Yifeng, Xixi was guarding her products like a "goalkeeper" and wasn't very receptive to her interruption. The judges also felt that Xixi acted "out of character" for that portion of the stream and would've preferred if she actually shared some of her products with Yifeng.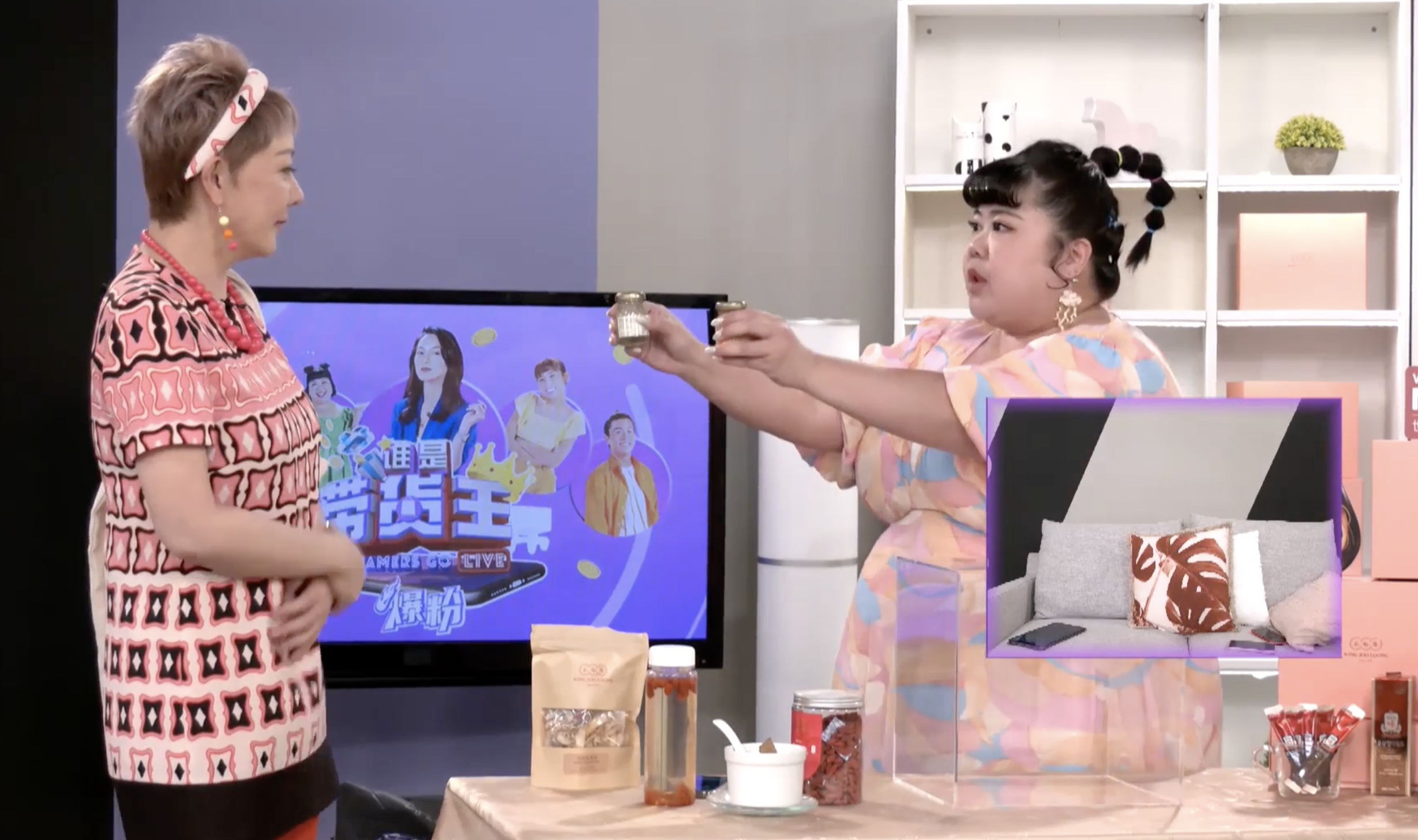 Xixi had to deal with guest Yifeng's interruption midway through her stream
Thankfully, Xixi's live stream was still considered a success, thanks to her impressive ability to eloquently describe the products she was selling and her convincing manner of speech.
According to guest judge Guo Liang, Xixi had the most "stable" performance and was able to strike the perfect balance between "entertaining viewers" and "promoting her product". 
8days.sg caught up with the very busy Xixi, who could only reply via voice messages, after her win to find out the secret to her triumphant stint on Streamers Go Live.
Xixi has had a great run throughout the entire competition
8DAYS.SG: You were consistently one of the top performers during the entire run of Streamers Go Live. Were you expecting to win? 
XIXI LIM: I felt okay-[confident] about it. At the start of the competition, we were all unsure of each others' standards. Also, I've always been someone who likes talking, and I have experience hosting, so being a streamer wasn't that foreign to me.
However, as the show went on, I realised that everyone was improving, and I never let myself get too complacent. I continuously tried to improve [my skills] as well, and I've learnt things from other streamers. I think it eventually helped me achieve good results too.
What do you plan to do with the S$10K cash prize?
I'm launching a new single on Thursday [Oct 6], so this S$10K has actually come at the perfect time. It can make up for the hole I've burnt in my pocket. Launching a single was something I wanted to do myself, and it's kind of a bucket list item for me.
I've also thought of coming up with more [pieces] for my plus-sized collection, so I'll see how the money can help me in doing that. Overall, I still don't have any solid plans on how I want to spend the money, or if I want to save it.
Xixi drops her self-funded first single "I am Xixi" this week
Streamers Go Live is an extremely stressful competition and we know it can be hard to control your emotions while under pressure. Did you have any disagreements with your fellow streamers or team leader Joanne over the past three months?
Hmm, I don't really think we had any disagreements. All of us streamers actually get along very well as a group. We're very happy together and we don't really see each other as rivals. The production crew even felt that there wasn't any sense of competition [with each other]. (Laughs)
As for our team leader, you would've seen in the short clips that there were some instances where us streamers did not see eye to eye with Joanne. But I don't think it means we didn't get along. It just means that we might have different visions when it comes to live streaming.
Joanne has not only taught me skills needed for live streaming, she also taught us how to deal with different people and situations in life. She's more like a motherly figure to us and she often imparts lessons and explains her reasoning behind asking us to do certain things. The bottomline is that it's all for our own good. (Chuckles)
Before the competition, were you even a fan of live streams?
Yes, and I really like buying things online (laughs). I really like watching live streams 'cos I think the streamers are very influential and engaging, and I like to tune in when I'm getting my make-up done or when I'm getting ready for the day.
If they talk about something that catches my attention, I will then pay more attention. I feel like I can also learn a lot from them, such as the methods they use to sell things (laughs).

After three months of competition, are you sick of live streaming yet?
Nope, because live streaming is something that I really enjoy doing and talking is part of my strength, I would say. Also live streaming allows me to interact, talk, and connect with people and it's something I LOVE to do. 
It's also like a platform for me to release stress and be who I am, do my own thing while connecting with others so yeah, I don't think I'll ever be sick of it. Not now, not in the future. (Chuckles)
Are you more discerning when you watch other live streamers now?
Definitely not, because I feel that a lot of live streamers have different skills, and how they actually talk and connect to the people who are watching them are very different. There's really a lot more things for me to learn and improve myself. If you ask me if I'm a good live streamer, I would say not now, but I am slowly improving myself. Also, [I can] learn skill sets from different live streamers and I'm hoping to absorb them like a sponge so I can really ace in this area. 
I'll never reach the stage where I feel that 'Oh I'm so good right now that I don't need to watch any other live streamers'.
Photos: meWATCH, Xixi Lim/Instagram
To find out comments the judges had for the other streamers, catch Streamers Go Live on meWATCH, or watch the final clips below.