Ya Hui Says Chen Liping's Inability To Multi-Task Is Why People Think She's "Proud"
Liping isn't intentionally ignoring people around her, okay?
In the latest episode of Mediacorp's bite-sized entertainment and lifestyle series, #JustSwipeLah, we see celeb pals Chen Liping, 56, and Ya Hui, 34, reunite in an ice-skating rink, and dispel some misconceptions about each other.
Liping's definitely the better skater, having first started ice-skating while in primary school. Ya Hui, on the other hand, went ice skating for the first time when she was 12.
However, both stars were pretty rusty at it, which was why they sought the assistance of an ice skating coach for the session.
It's easy to tell who's the better ice skater.
Apart from turning tricks, the two, who are known for their close friendship despite their 20-year age difference, got candid about their friendship.
Back in 2007, when Ya Hui was but a starry-eyed contestant on Star Search, Liping was asked to mentor her, not unlike the relationship Christopher Lee has with his Star Search 2019 mentees.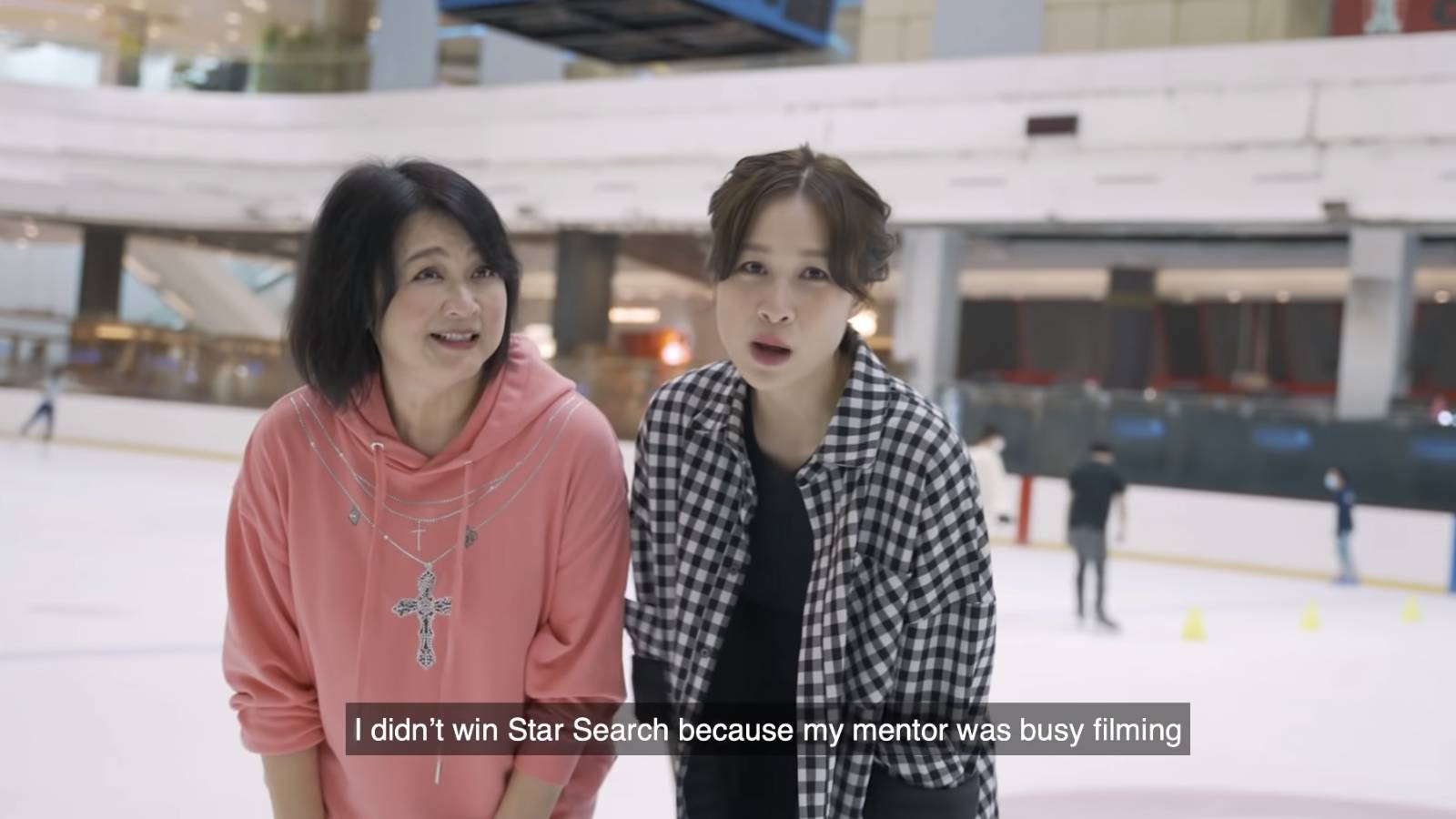 Oh... oops.
"My [first] impression [of Ya Hui] was that while I was filming (…) [the Star Search producers] insisted that I give [Ya Hui] lessons. My impression of you was that you kept coming to set, following me for outdoor shoots and learning on the spot," Liping said.
"You now know that acting cannot be taught, right?" Liping asked, to which Ya Hui jokingly replied: "I didn't win Star Search 'cos my mentor was busy filming."

In case you forgot, Andie Chen won that year's Star Search, while Ya Hui was one of the finalists.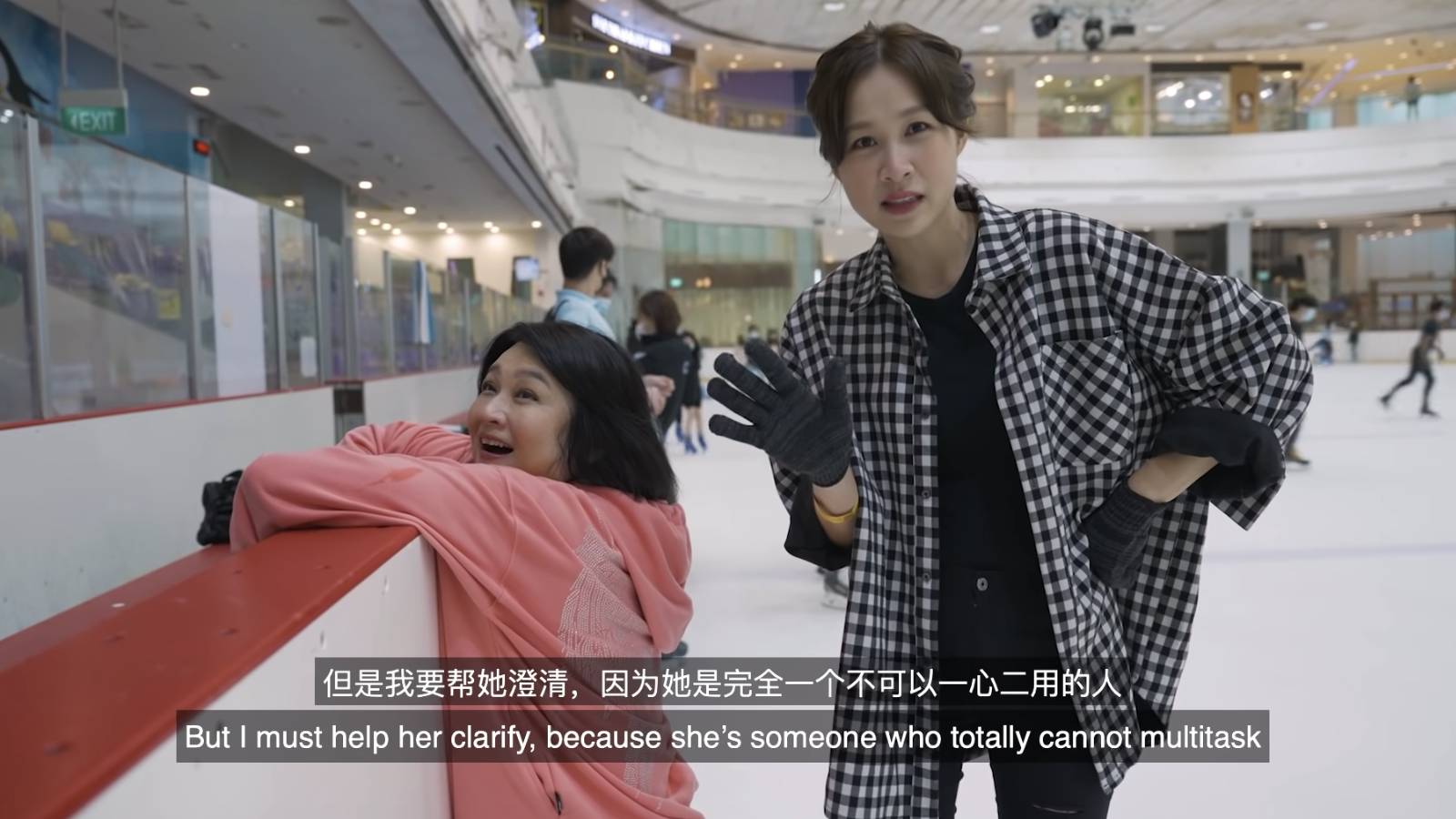 Ya Hui's here to make things clear.
Speaking of first impressions, the duo also addressed a very common 'misconception' the public has of Liping.
"Sometimes, when I go shopping, there will be aunties saying that Chen Liping acts very proud whenever she shops there. But I must help her clarify this 'cos she's someone who totally can't multi-task," Ya Hui said.
She added that it might seem like Liping is ignoring the public, or behaving in a stuck-up manner, when the truth is that she genuinely does not realise that people are talking to her, or trying to get her attention.
"She totally can't hear what's being said around her. I'll tell her that someone is saying 'hello' to her from behind, and only then she will say 'hello hello' back. She's totally unaware," Ya Hui explained.
Things a true friend would know...
Continuing on, Ya Hui, who's known for her cheerful demeanour, added that she was once criticised for looking sullen in public.
"Do you expect me to walk alone on the streets [with a wide smile on my face at all times]?" she questioned in exasperation.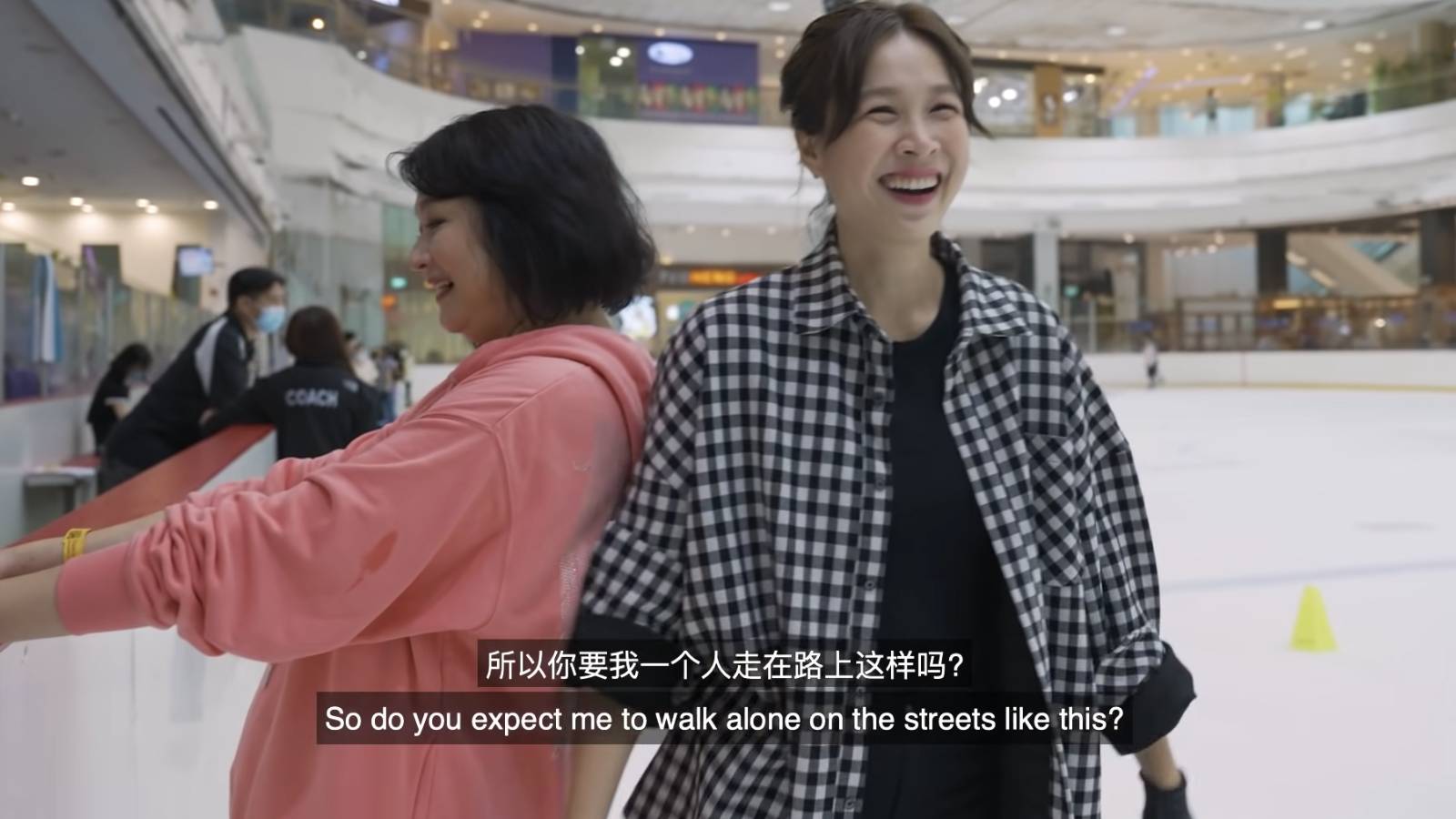 It'll be stranger to see Ya Hui walking about with this smile on her face, right?
So there you have it. Celebs are people too, and more often than not, are not deliberately "ignoring" you or "acting proud".
Watch the full video below to find out what's the one thing Ya Hui will never share with Liping.
Photos: Mediacorp Entertainment/YouTube, Ya Hui/Instagram, Chen Liping/Instagram