Yang Mi Goes Bare-Faced On Chinese Reality Show, But What Really Got Netizens Talking Is Her High Hairline
This is not the first time the actress' hairline has come under scrutiny.
Besides being known as one of China's highest-paid celebs, actress Yang Mi, 35, is also famous for being quite the beauty.
The star of hit dramas Eternal Love (2017) and Legend of Fuyao (2018), however, has often found herself in the spotlight because of — of all things — her thinning hairline.
The actress currently stars in season four of Chinese reality show Divas Hit The Road, which follows celebs on their travels around the world, and has featured the likes of Cheng Pei Pei and Yang Yang in season one and two respectively. 
Is that why she always keeps her cap on?
In a recent episode of the show, Yang Mi, having just woken up, was bare-faced and was dressed down in a tank top, pants and a cap. However, when she removed her cap, viewers zeroed in on her hairline.
The image of the star, sans cap, quickly made its rounds on the internet, with netizens expressing how "shocked" at just how "huge" her forehead was, and her seemingly receding hairline. There was also speculation that Yang Mi was always seen in a cap on the programme because of how high her hairline is.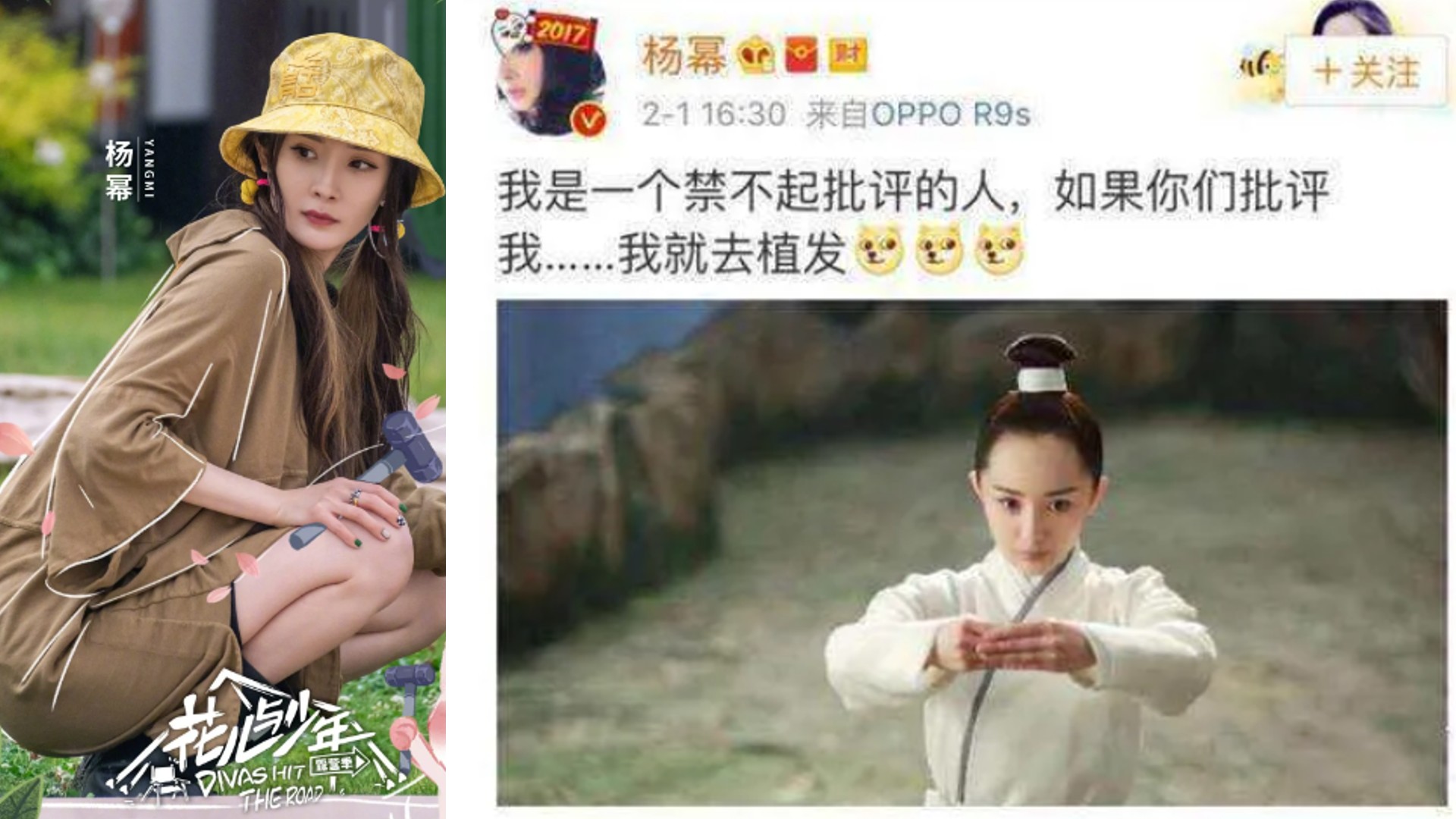 Her high hairline is really, really famous
Who can blame her for keeping a cap on, though? This was not the first time the actress has made headlines because of this mane issue.
According to Chinese media, "Yang Mi's high hairline" has trended as one of the top searches on Weibo a few times in the past couple of years. The actress even took to social media to share her thoughts on the discussion that never seems to cease.
"I'm someone who can't really take criticism, if you guys criticise me… I'll get a hair transplant," she joked.
When she appeared in the 2017 hit Chinese drama Eternal Love, Yang Mi had to dress up in men's period costume for certain scenes. With her long hair tied back tightly, many commented on how her wide forehead looked similar to those of olden times' Ah Ge's. 
After turning down the offer to appear in Chinese survival show Sisters Who Make Waves, Yang Mi was filmed in another programme saying: "With this hairline, I don't think I'll last more than a few weeks!"
Many netizens admired her chill attitude when it came to talking about her notorious hairline, so maybe it's time to give her a break?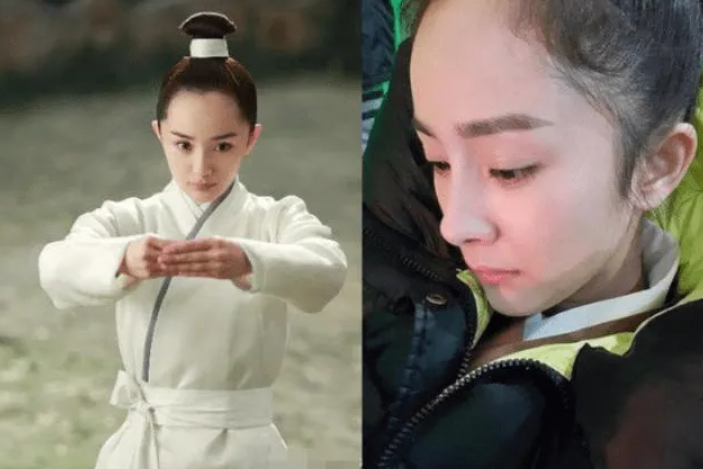 Yang Mi in period costume in 2017's Eternal Love
Photos: Sinchew News, Chinapress, Sohu