Yang Mi spotted in HK, said to be seeing 8-year-old daughter for the first time in 3 years
The 36-year-old Chinese actress was married to actor Hawick Lau, who lives with their daughter in Hong Kong. 
Even before Chinese actress Yang Mi, 36, and Hong Kong star Hawick Lau, 48, split up in December 2018, the former had already been criticised for being a bad mum and for prioritising her work over their daughter, eight-year-old Noemie aka 'Little Glutinous Rice'.
Hawick, on the other hand, was praised for putting his career in the backseat to take care of Noemi, who lives with him in Hong Kong.
Well, talk that Yang Mi is "unworthy of being a mum" have gone viral again after pics of her checking in at a Hong Kong hotel with her parents last week made the rounds online.
Yang Mi is believed to be in Hong Kong to visit Noemi, whom she allegedly hasn't seen in three years, no thanks to the pandemic.
According to a paparazzo, Yang Mi appeared low-key, dressed in black from head-to-toe. Her mum was seen carrying a large Lego shopping bag.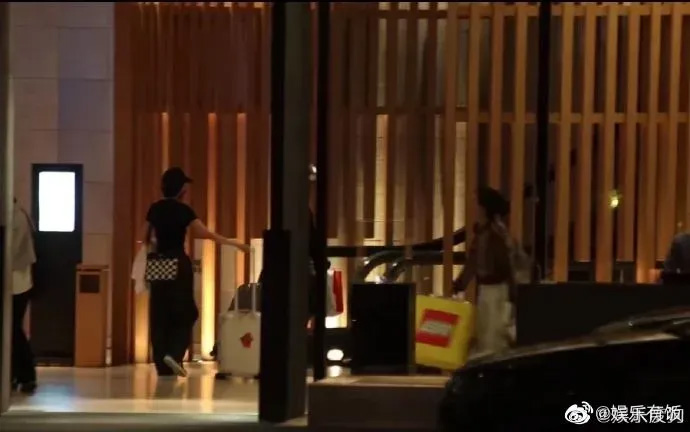 Yang Mi and her parents were photographed checking in at a Hong Kong hotel
Netizens have left comments in support of Yang Mi, saying "there is no mother who does not love her child" and to leave her alone since it's a personal trip.
"Just because she wasn't photographed visiting her daughter doesn't mean she hasn't seen her [the past three years]," asserted a fan.
Netizens also pointed out that though Yang Mi isn't always by her Noemi's side, she has tried to be present in her daughter's life, quoting past interviews by Hawick's dad, veteran actor Lau Dan, stating that mother and daughter would often chat with each other via video call.
Photos: Yang Mi's Work Studio/Weibo, Sinchew