You Can Now Order In Your Favourite Eats And Go Green At The Same Time
Making a difference has never been more appetising.
With food delivery becoming the norm these days, more F&B businesses are paying attention to sustainable practices and offering more eco-friendly food options. 
Making sustainable food choices has never been easier too. foodpanda has introduced the Green Label initiative that makes it easy for anyone to support sustainable restaurants and make a positive impact on the environment.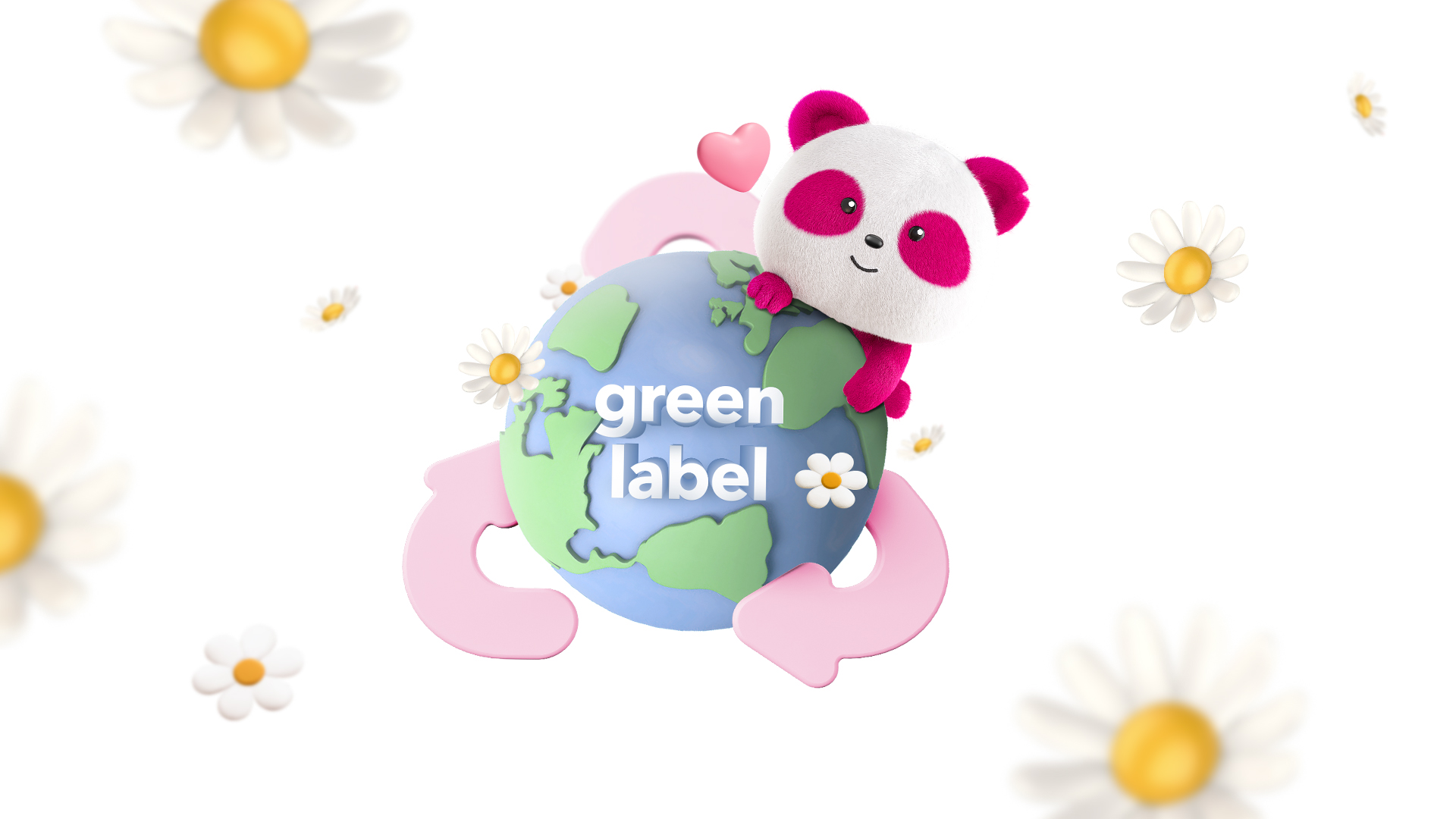 As part of foodpanda's commitment to sustainability, the food delivery platform has launched a first-of-its-kind restaurant certification scheme to identify the most sustainable brands on the platform. And in case you were wondering, the audit criteria for the scheme was developed by foodpanda with guidance from PACT SG, an initiative started by World Wide Fund for Nature Singapore (WWF-Singapore) to reduce waste and move towards a circular economy. Restaurants are then audited based on the criteria by non-governmental organisation, Zero Waste SG. 
Restaurants certified with the Green Label are lauded for their environmentally-friendly practices like usage of locally-sourced ingredients, sustainable packaging and taking concrete steps to reduce food waste. Currently, there are 49 restaurant partners with over 900 outlets across Singapore that have been accredited with the Green Label.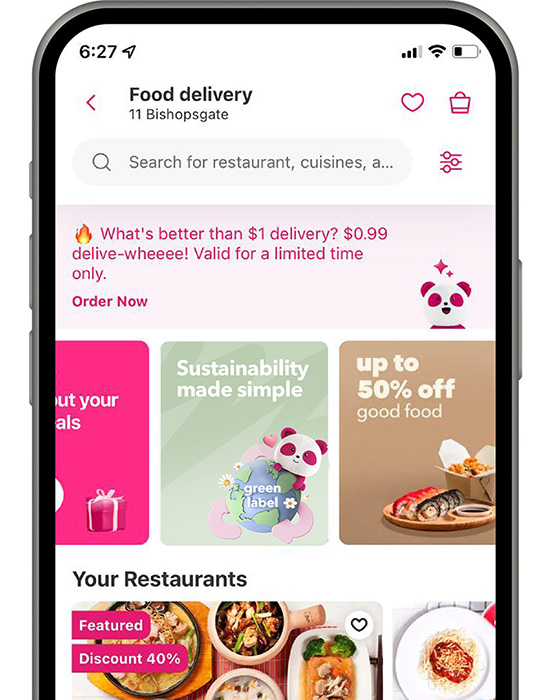 In other words, conscious dining has never been easier — simply keep an eye out for the Green Label tile in the app while exploring yummy food options. Pro tip: To reduce your carbon footprint further, there's also the option of self-collecting your order at the restaurant by using pick-up.
And if you need some inspiration, here are eight Green Label certified brands on foodpanda.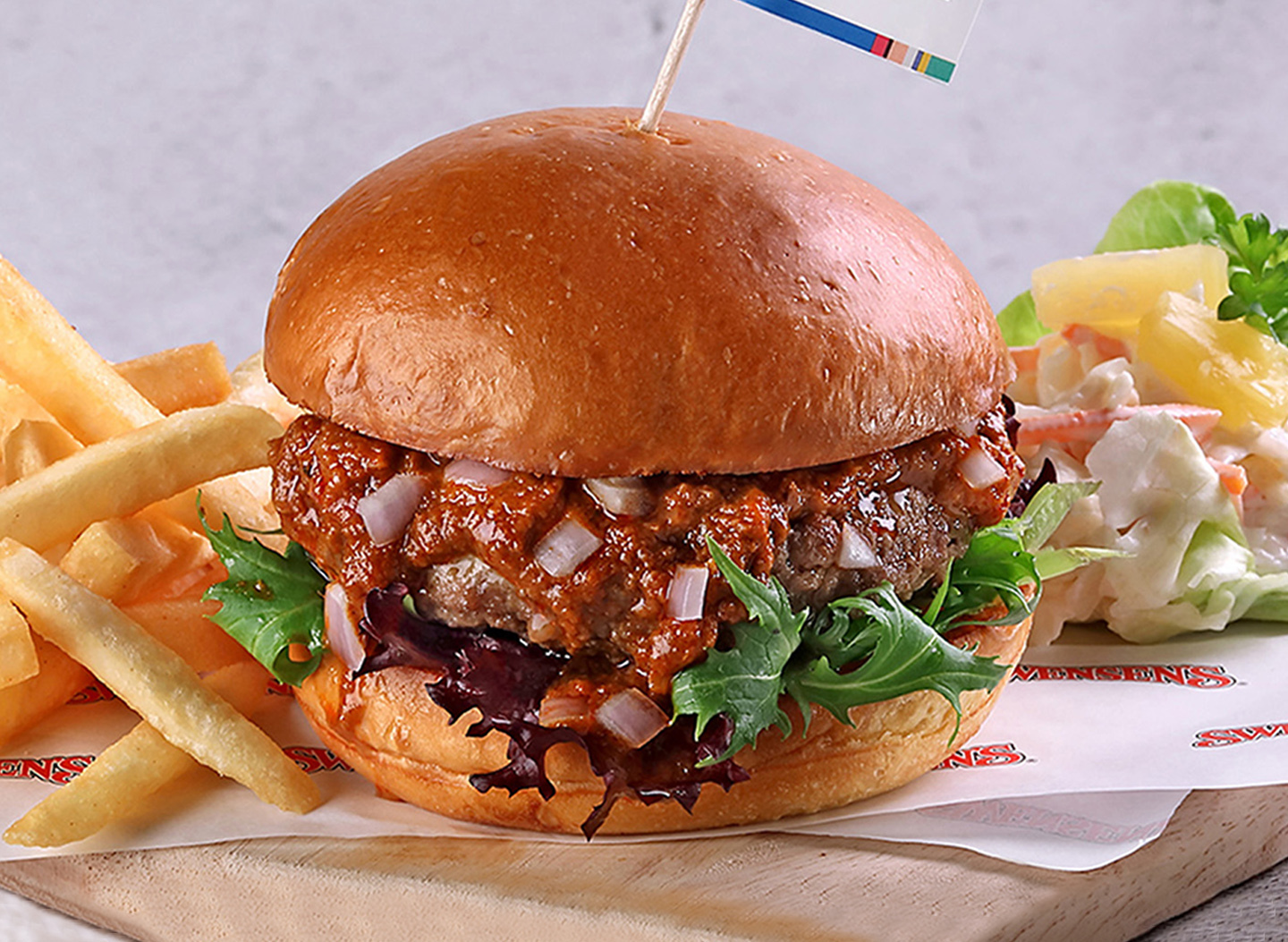 Swensen's
The restaurant chain has proved that it's more than just about delicious ice cream and indulgent desserts by offering meat-free offerings for their mains. And since they've launched their range of plant-based Impossible Burgers back in 2019, the brand has managed to reduce its land footprint by the equivalent of 80,000 trees in the Amazon.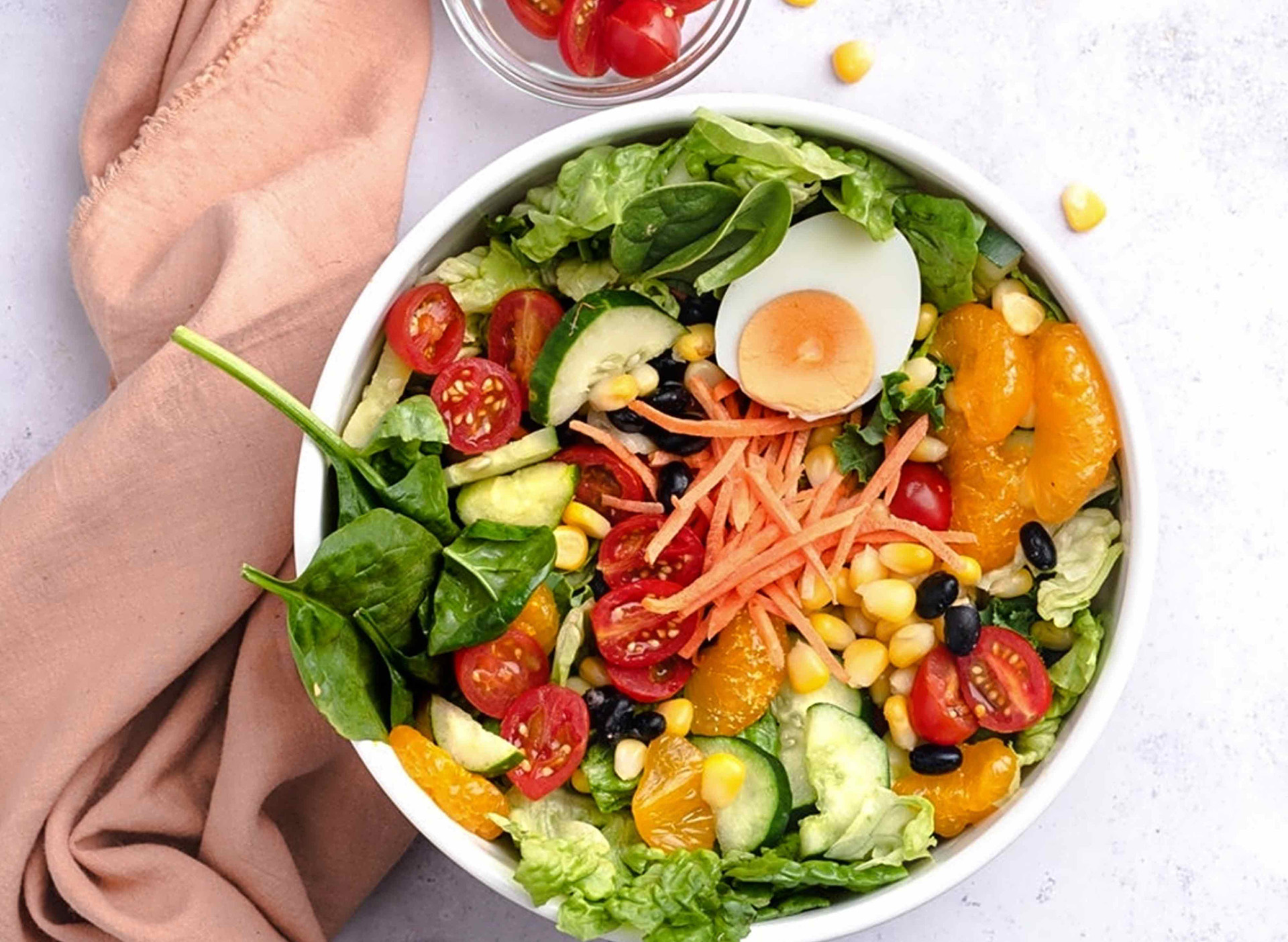 SaladStop!
Fans of SaladStop!'s hearty salads are probably aware of how the brand is actively engaged in carbon offsetting activities. For example, by adding a 20-cent contribution to your order, you can help support a mangrove reforestation project in East Java as part of the brand's Climate Positive journey. Who knew munching on crunchy greens could help contribute to cleaner air?
Open Farm Community
The next time you order brunch from the restaurant, you'll be happy to note that this conscious restaurant doesn't use plastic bags for food delivery, and their packaging is made from recycled paper and environmentally-sound ink.
Also, Open Farm Community works with reforestation tech start-up Green Steps to plant indigenous trees and reforest areas previously damaged in Borneo, Indonesia. As a diner, you can do your part too by adopting a tree — it helps offset the carbon emissions of your meal.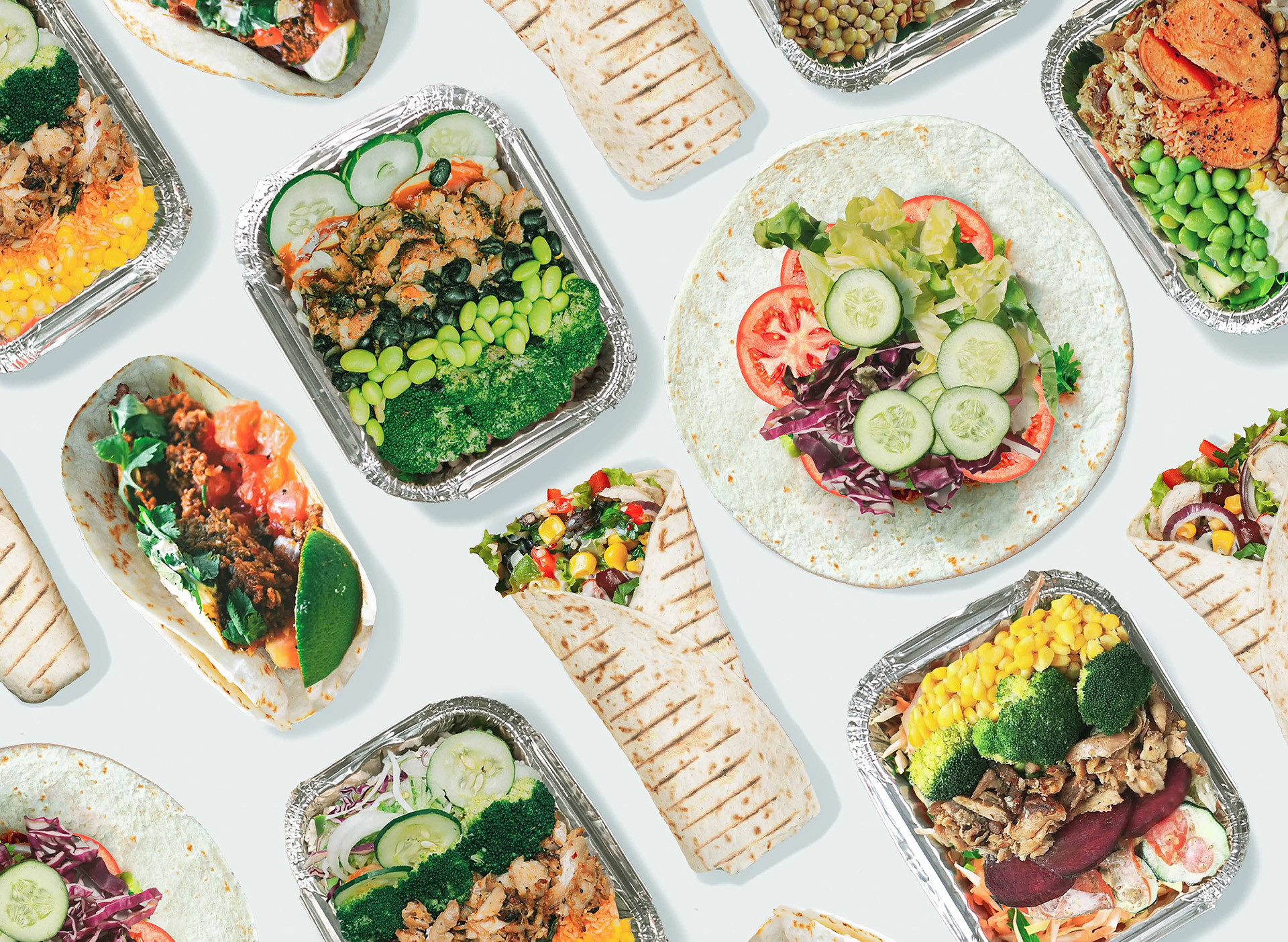 Stuff'd
Not only does Stuff'd serve up a mean burrito and salad bowl, the food kiosk chain believes in giving back to the community too. For example, they launched their Free Food for Kids campaign in 2019, which provides a daily free meal to children in need. At least 300 kids have since benefitted from the movement. Other social welfare initiatives they've organised include Ramadan Kebab, an annual event where they offer free kebabs to the needy to break fast.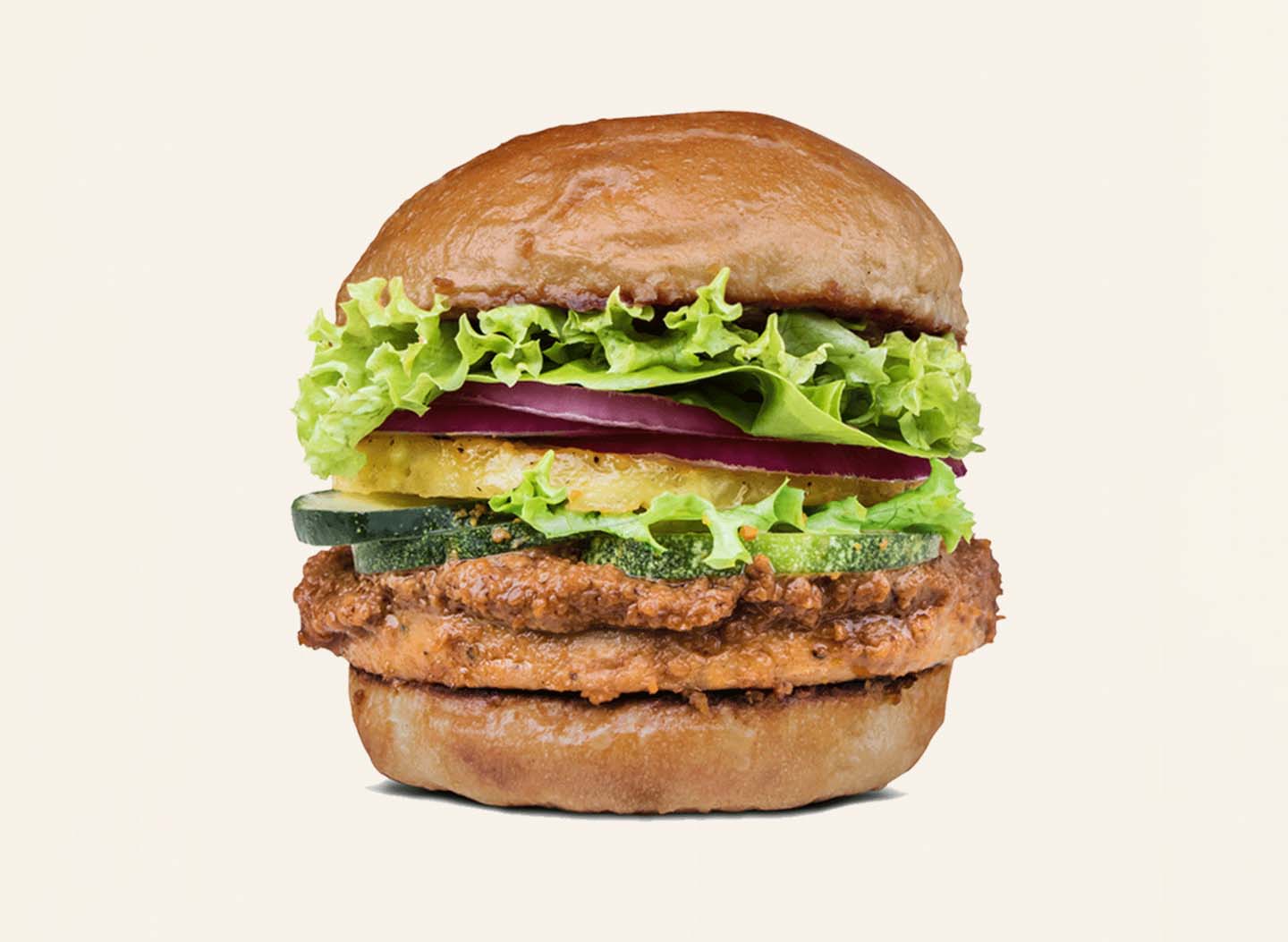 VeganBurg
If you've been looking for healthier fast-food options, plant-based burger joint VeganBurg may just be what you're looking for. Instead of regular meat patties, VeganBurg uses organic and plant-based alternatives that
are
gluten, dairy, and preservative
-free. Plus, you'll be supporting local businesses too — more than 30% of the ingredients they use are sourced and produced in Singapore.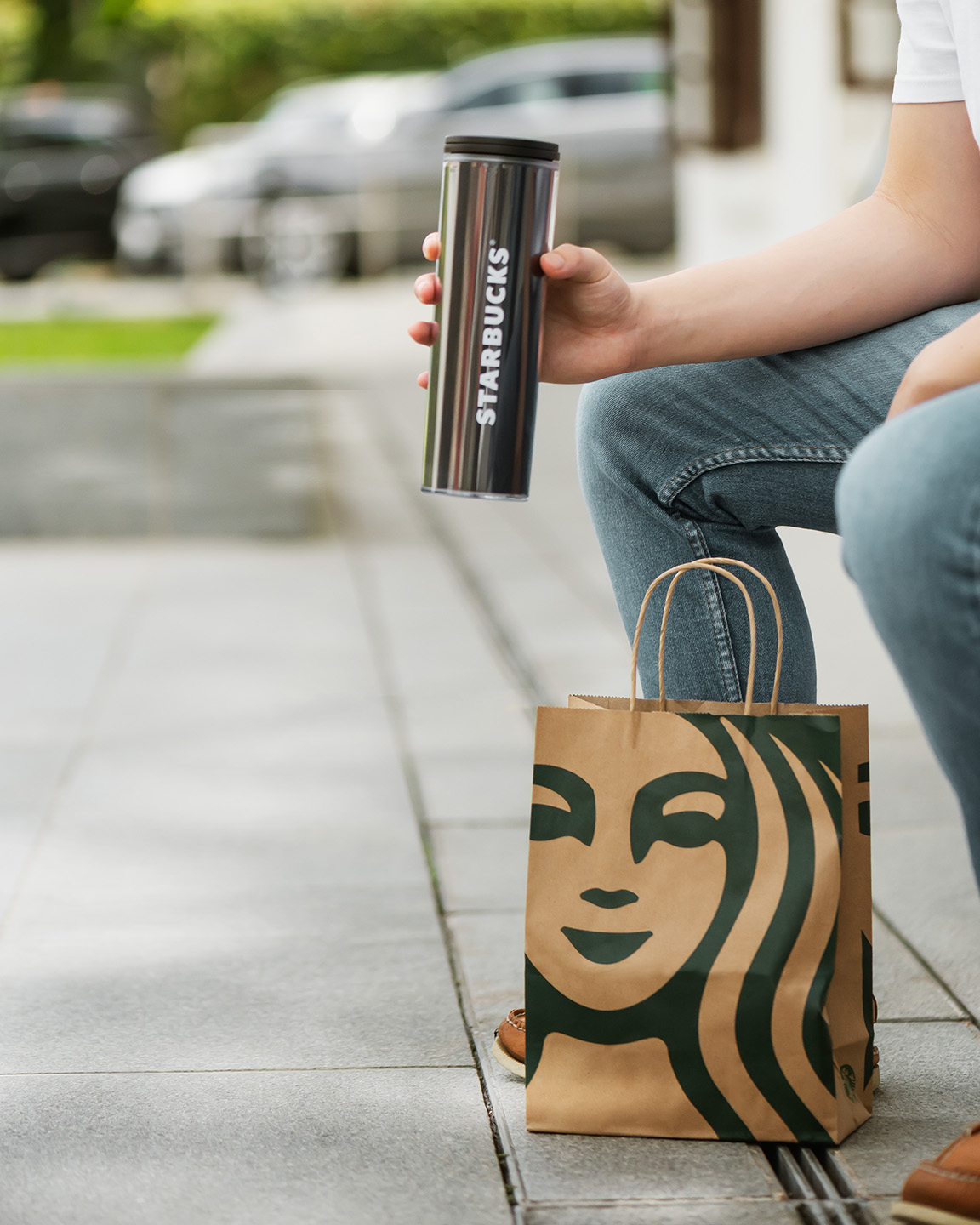 Photo: Starbucks
Starbucks 
From strawless lids to compostable straws made from corn starch-based material and biodegradable takeaway cutlery, Starbucks has walked the talk with their sustainability efforts. You can also sip on your handcrafted beverage knowing that the arabica beans or tea used were ethically-sourced and produced responsibly. And as a partner of National Environment Agency's Say Yes to Waste Less Campaign, the coffee chain will shave 50 cents off your bill when you bring your own tumbler or mug for your drink order.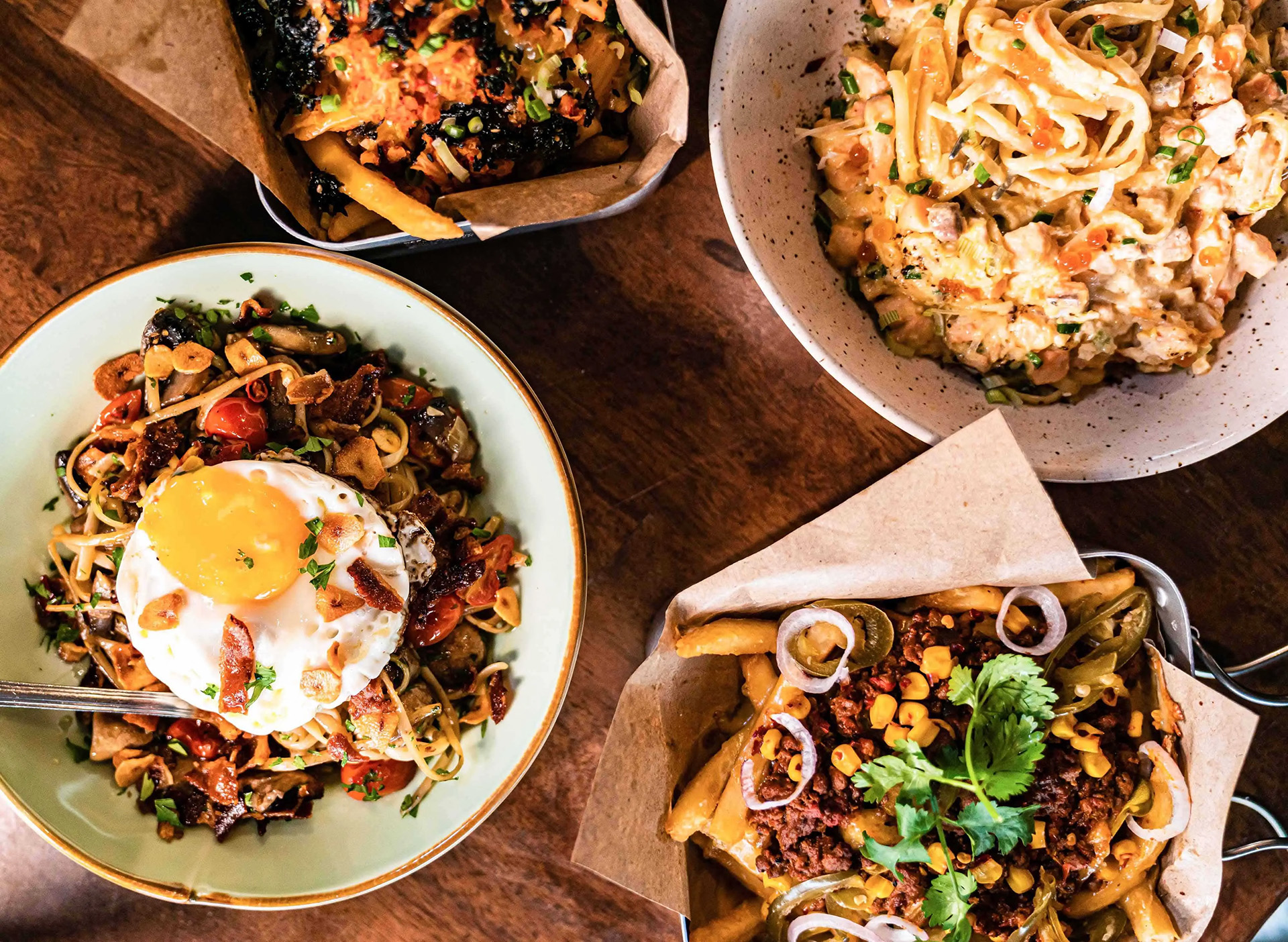 Sarnies
Aussie-inspired cafe Sarnies not only uses locally sourced fresh ingredients to assemble their wholesome sandwiches, they also go the extra mile to make sure coffee grounds left over from their cold brews don't go to waste. They work with kombucha brewery Wild Boocha to extract all the goodness from the grounds and create a line of coffee kombucha. Talk about a unique perk-me-up.
Quick Greens
Even if you don't normally subscribe to a plant-based diet, local vegan quick-serve concept Quick Greens may just wow you with their guilt-free wraps, bowls and burgers. 
And you'll get to do good as you eat too — each meal helps plant a tree in the mangroves of Biak Island, Indonesia. As for takeaways and delivery orders, they are packed in plant-based containers from BioPak that are fully compostable.
To further reduce food wastage, foodpanda has last hour deals where you can get 30% off* orders from Green Label merchants between 8pm to 12am. Use promo code "DBS22GL" at the checkout.
Check out Green Label certified restaurants on foodpanda here. 
*Valid till Aug 31 with a minimum spend of $15. Discount will be capped at $5 with limited redemptions. T&Cs apply. 
Photos: foodpanda