Young Hawker Sells Only One Thing On Menu: No-Frills Local-Style Chee Cheong Fun
The millennial's CCF stall is in the same Chinatown hawker centre as his parents' popular steamed fish head stall.
From ambitious chee cheong fun hawkers who make their rolls using house-milled flour (like Chef Leung's Authentic Hand-milled Rice Noodle Rolls within the same hawker centre) to former dim sum chefs helming their own joints, numerous hawkers have set up shop during the recent Cantonese-style rice roll renaissance. Meanwhile, Alvin Chan, 36, has opted for a completely different business model for his month-old stall at Chinatown Complex Food Centre.
First of all, Chang Le Chee Cheong Fun only serves one item: the humbler, less delicate local-style rice rolls that are more popular with the older generation, served plain with sweet gravy and sesame seeds (compared to fancier, translucent Cantonese rolls with fillings like prawn and served with a light savoury sauce). This version of chee cheong fun can also be found in Malaysia. Alvin doesn't make the chee cheong fun himself either. The silky rolls are ordered from a supplier and quickly steamed before serving to customers. What sets his dish apart is its house-made sauces (many stalls opt for ready-made versions) – a dark sweet gravy and a piquant chilli sauce – based on secret recipes from a veteran hawker with over 30 years of experience.
All photos cannot be reproduced without permission from 8days.sg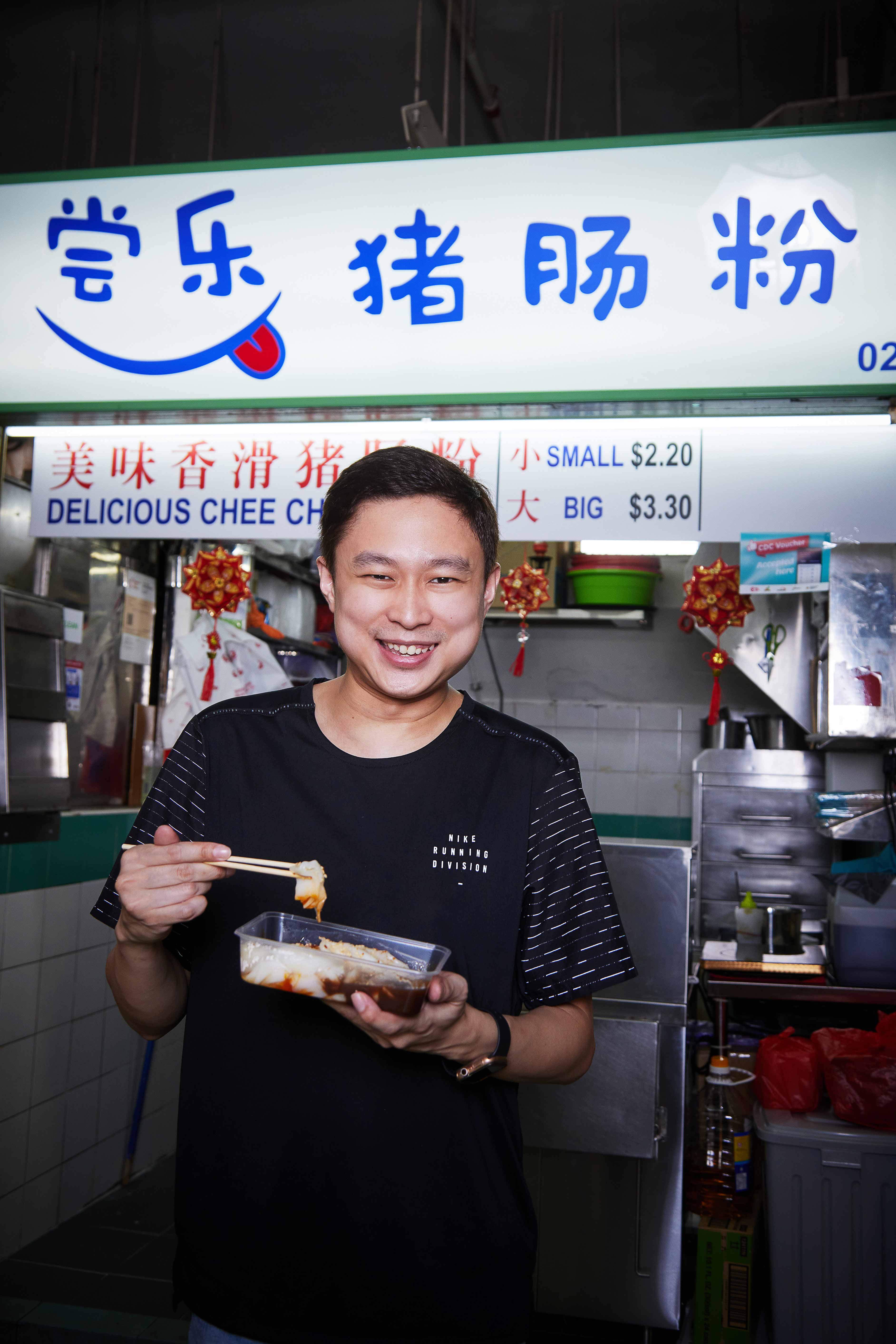 Accidental start to hawker career
Alvin's parents own the popular Seng Kee 119 Steam Fish Head stall located in the same Chinatown hawker centre, but the first-time millennial hawker tells us he never planned to follow in their footsteps. "I was in the logistics industry for seven years and wanted a change in environment. When I quit my job [about two years ago], my dad's health was not so good and he asked me to help with his stall."
He ended up learning the "secret recipe" for the fermented soybean-based gravy used for the signature steamed fish dish. "He wanted to pass the stall to me but I don't have the techniques for zi char. I only cook Western food at home. I don't know how to use the wok. So I just helped to make the gravy while our other cooks took care of the rest of the dishes." Alvin spent about two years at the stall before his dad returned to work last August.
Hawker dad suggested selling CCF
"After passing the stall back to my dad, I thought maybe I can stay in the hawker industry for a while and see how it pans out. He brainstormed with me to see what I could sell. Since I was very new [to the trade], I needed a simple recipe. He said, 'Why not try chee cheong fun?' It made sense as it's narrowed down to a single recipe for the gravy."
Initially, Alvin was a little apprehensive as he was unfamiliar with the local dish. "I didn't grow up eating it. I even said to my dad that I thought HK-style cheong fun was more popular among the youngsters, but he thinks it's a fad and after a while, people will come back to the traditional [local-style chee cheong fun]." He decided to give it a go after his dad mentioned that an old friend would be willing to show him the ropes. Alvin tells us his dad has also invested in his CCF stall.
Photo: Alvin Chan
Learned the recipe from dad's hawker friend
Last August, Alvin started training at a chee cheong fun stall helmed by his dad's pal. He declines to share the stall name, but tells us the hawker has been selling the dish for over thirty years. The hawker gets his rice rolls from a supplier (the same one that Alvin is using now) and makes the sweet gravy and chilli sauce from scratch. It took Alvin about a month to learn the recipes for both sauces.
"It was tricky as old timers cook by 'feel'. It's very 'agak agak' (based on estimation). Sometimes I'll try to ask if he can give me the measurements but it's not possible to stop him step by step to quantify the recipe."
Alvin reckons his sauces are "around 80 percent of his [mentor's] standard". He is also tweaking the recipes based on customer feedback. "During the first week, many told us that the gravy was too sweet so I've cut back on the sweetness."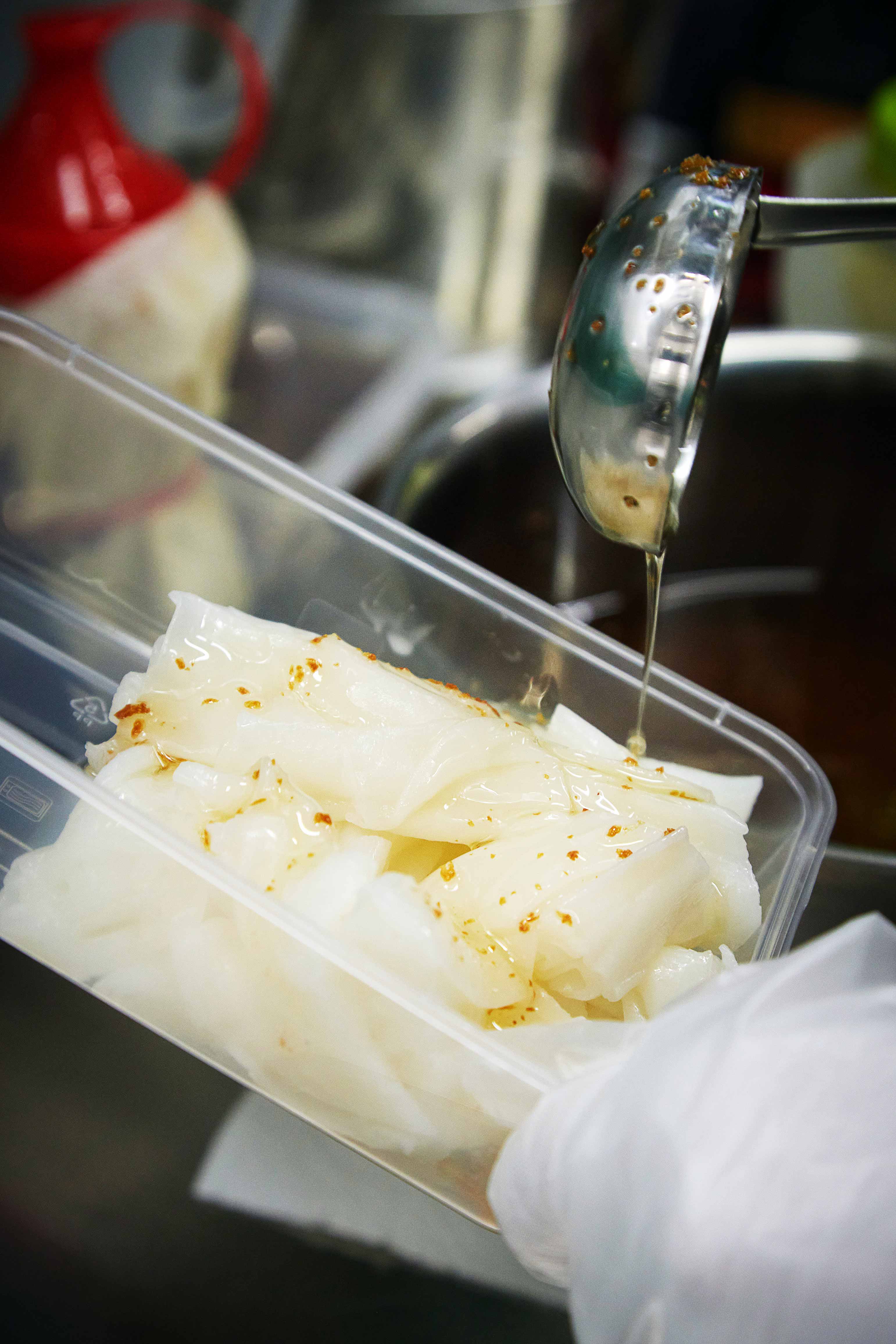 He's hoping to expand the menu
Alvin tells us he's planning to add steamed yam cake to the menu once he finds a good supplier. "It makes sense as the yam cake uses the same sweet sauce and chilli."
In the meantime, his focus is on running the stall "one step at a time". Alvin says biz is "ok" and the stall sells about 300 to 400 rolls daily. We spotted quite a few seniors buying his CCF. He helms the stall with temporary help from his mother-in-law while he looks for a full-time assistant. His wife, who works in logistics, helps out on weekends. The stall opens from 6.30am onwards till they run out of rolls.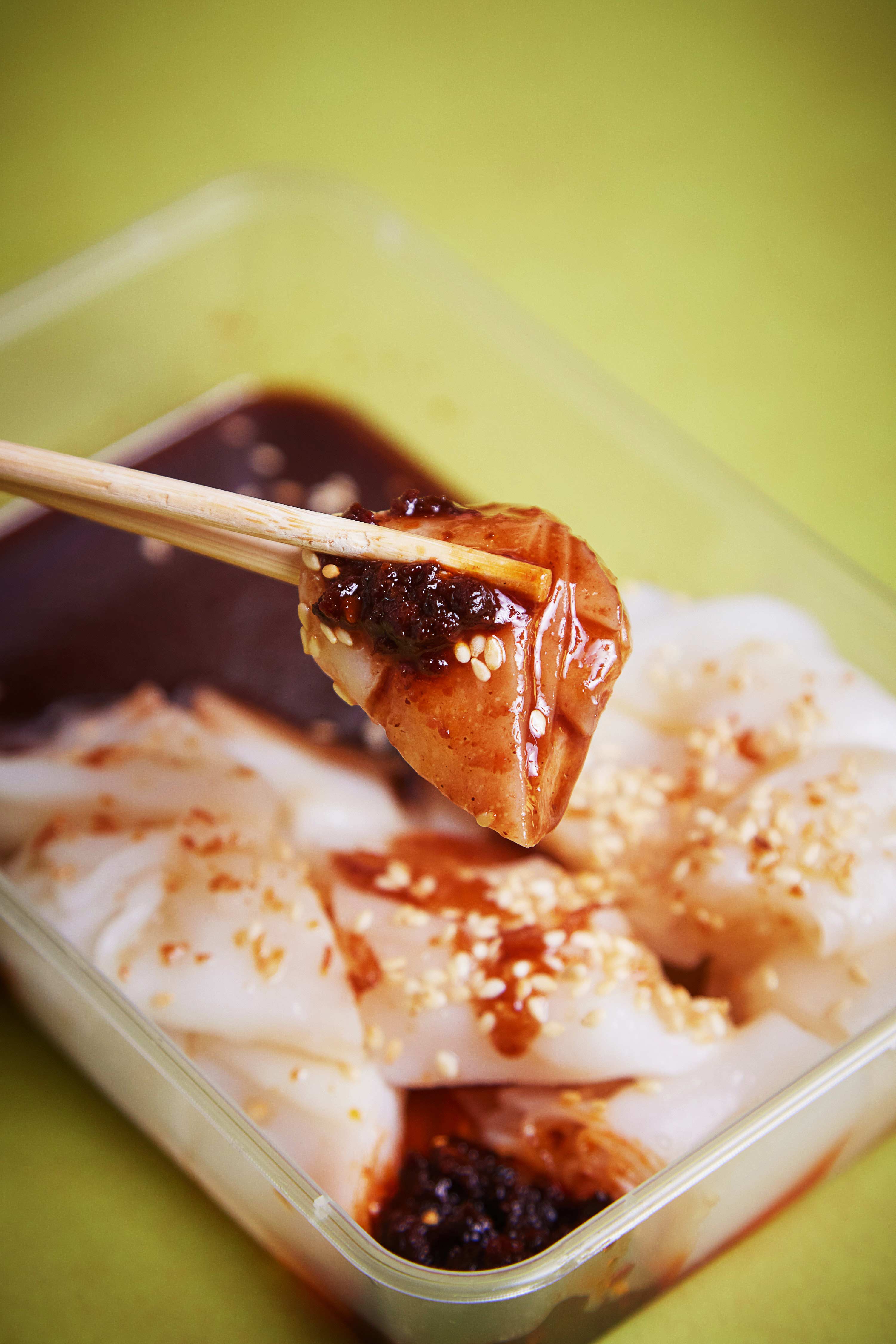 Chee Cheong Fun, $2.20 for two rolls; $3.30 for three (8 DAYS Pick!)
The plain chee cheong fun is served in a nondescript plastic box (the stall does not use plates) – the rolls are messily piled on one side with a dollop of chilli, while no-frills sweet sauce is ladled onto another. It's humble grub that reminds us of school canteen breakfasts.
The thickness of these rice rolls is somewhere between typical Singapore-style and Cantonese cheong fun – think a thinner kway teow texture with lovely layers that lend a good chew and springiness to the dish. We like that the house-made sweet sauce is robust yet not too cloying, and doesn't have that slightly unappetising, gloppy texture (Alvin's recipe, which contains hoisin sauce, soy sauce and sugar, does not use starch) found in some factory-made versions. The stall boasts one of the most generous sauce-to-cheong-fun ratios we've had – every order gets a full ladle of the delicious gravy.
The chilli sauce, also made in-house, is equally good – the fiery concoction is heavily spiked with savoury hae bee hiam and mingles perfectly with the fragrant house-made shallot oil, sweet sauce and sesame seeds. Simple, comforting and delish and uncomplicated as there's only one thing on the menu here.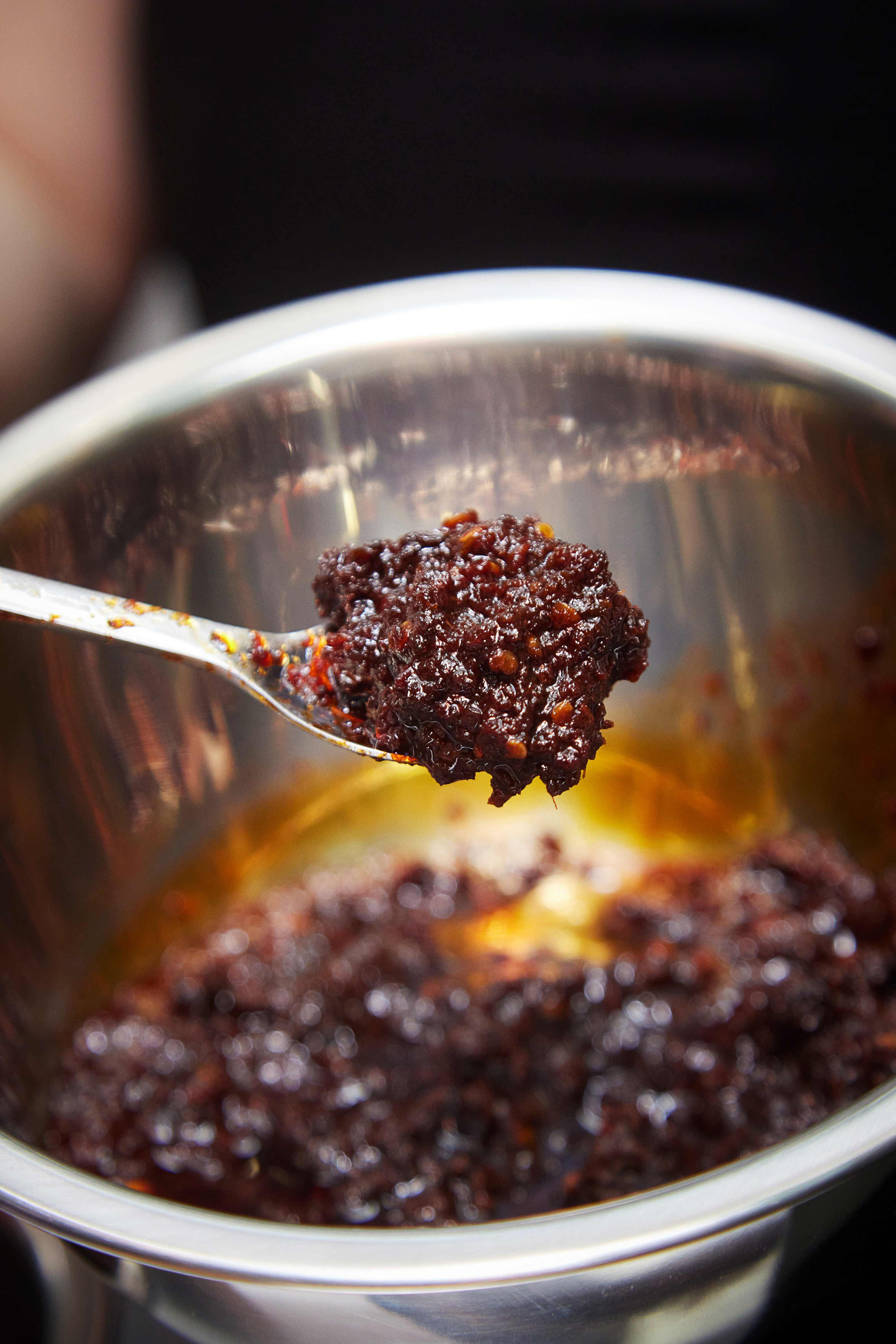 Bottom line
Chang Le's rolls aren't for you if you prefer the delicately thin, more elegant handmade Hong Kong variety drizzled in a light savoury sauce and stuffed with various fillings. These are unadorned, less fancy and thicker (store-bought) local-style rice rolls with a sweeter flavour profile. That said, it's a very well-made version with a yummy chewy texture even when eaten on its own. The house-made sauces are good too — we like that the sweet sauce is well-balanced and not too jelak, and that the hae bee hiam-spiked chilli is fragrant and fiery. Not bad for a simple breakfast or snack.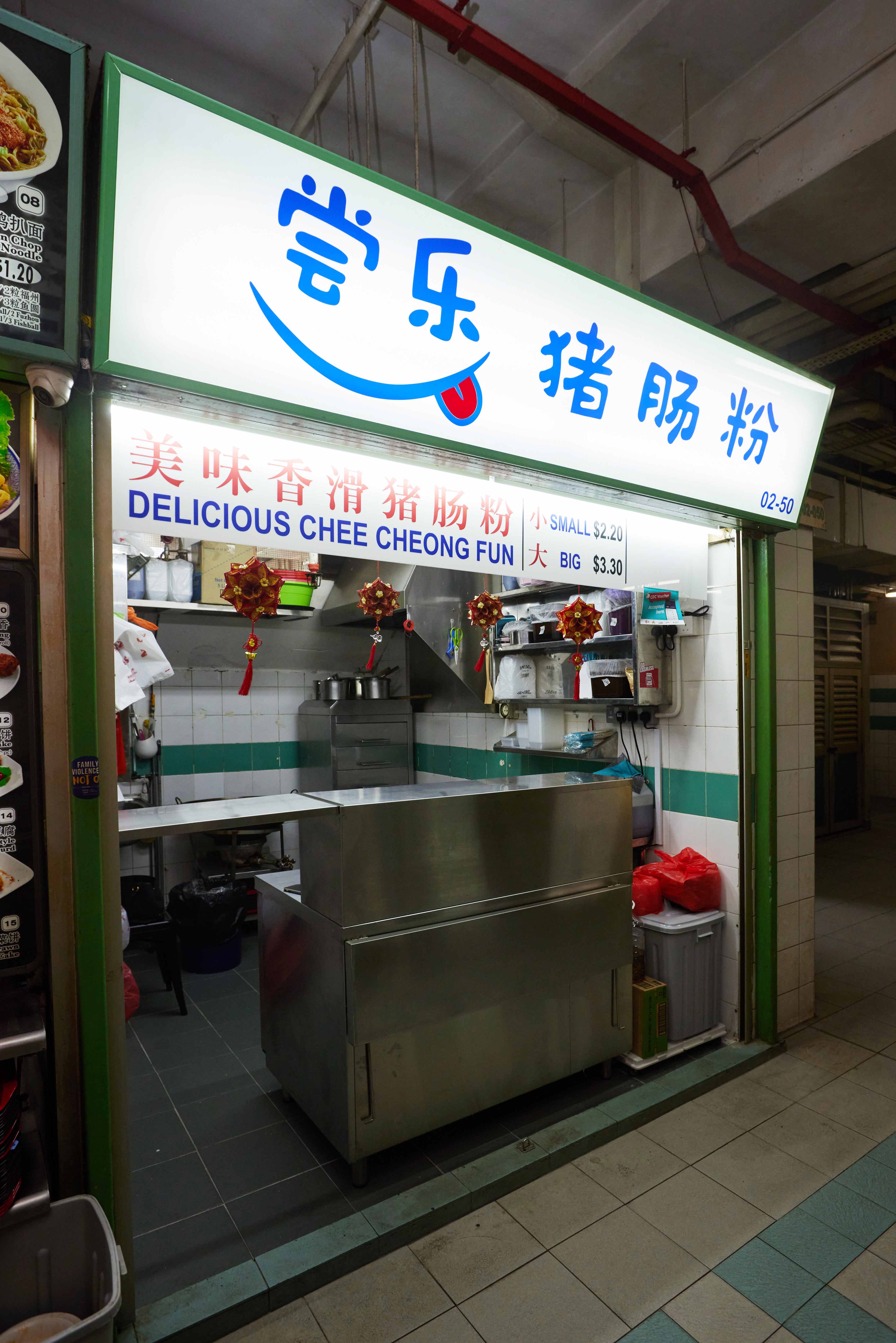 The details
Chang Le Chee Cheong Fun is at #02-50 Chinatown Complex Food Centre, 335 Smith St, S050335. Open daily except Mon & Tue 6.30am - noon (or until sold out). Facebook.
All photos cannot be reproduced without permission from 8days.sg
Photos: Kelvin Chia