Yummy Wagyu Sandwich, Matcha Latte & Warabi Mochi At Futuristic Japanese Teahouse
Waga Waga Den is opened by the folks behind upmarket Japanese beef restaurants Black Cow and Shatoburian.
Tucked away in a standalone glasshouse at South Beach Tower, Waga Waga Den is a stylish Japanese-inspired cafe that serves matcha latte, artisanal coffees from a house-blend of single origin Guatemalan and Brazilian beans, as well as pastries, sandwiches and Japanese desserts.

The cafe's name comes from the Japanese words 'waga', a nod to wagyu beef and wagashi (Japanese sweets), and 'den' for house or hangout. The month-old joint is the latest concept from Black Carvery Group, which also owns Japanese fine-dining restaurants Black Cow at South Beach Avenue, which serves sukiyaki and shabu shabu, and Shatoburian, a yakiniku establishment at Palais Renaissance.

No part of this story or photos can be reproduced without permission from 8days.sg.
Tastefully minimalist
Clean lines and a monochromatic palette give the cafe an understated, stylish vibe, while the natural light streaming in from floor-to-ceiling glass windows keeps the space from feeling too austere. A large, swanky geometric ceiling light adds a luxe feel to the cafe. With its chic decor, it's a pity there's only space for a couple of customers to sit indoors in air-conditioned comfort. We're told most of the cafe's customers work in nearby offices and order their drinks to go.
Outdoor seating
For those who wish to linger, there are four long benches in the outdoor area where you can enjoy your cuppa. They resemble a contemporary version of the wooden benches at traditional teahouses in rural Japan. The space is only partially shaded and not outfitted with fans, so your comfort level is dependent on the weather. Which is to say, pretty low in this sweltering heat. We were lucky to visit on a breezy late afternoon and found it rather enjoyable to sip our brews while people-watching amid the greenery here.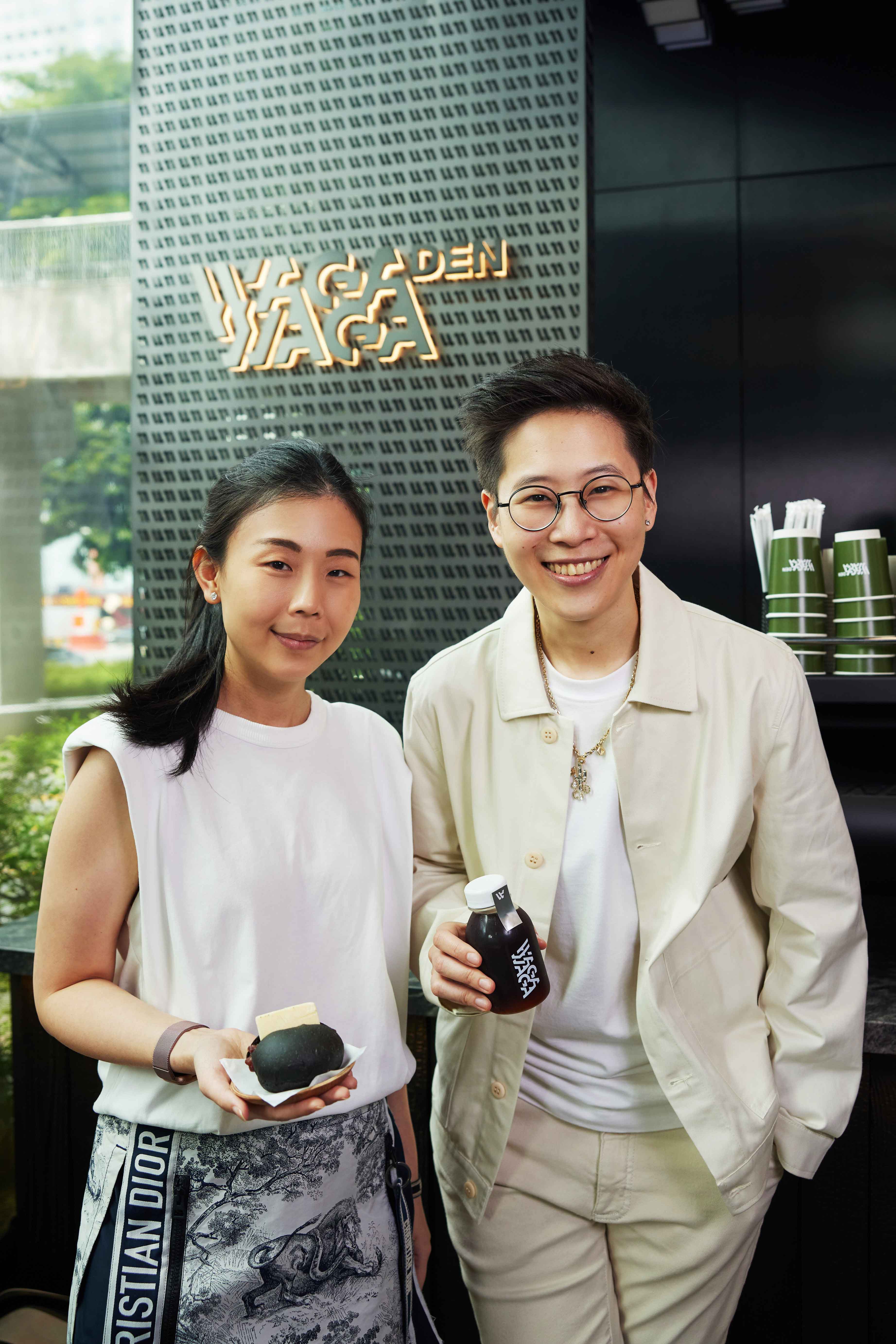 Opened by the same folks behind Black Cow restaurant
The cafe is owned by former finance management consultant Sam Chua (right), 34, and her best friend Chloe Tan, 35 (left). Both are also co-founders of the Black Carvery Group. 

A "huge fan of coffee", Sam tells us expansion plans are already in the works for Waga Waga Den. "We're looking at opening another outlet in the CBD this year. It'll have the Waga Waga concept, but with a different flair. We hope to create a unique experience at every outlet."

While Sam divides her time between the different establishments in their restaurant group, Chloe can be found managing the cafe daily. She leads a team of friendly, knowledgeable baristas clad in traditional Japanese jackets who are happy to help you find your perfect cup of coffee — or tea of course. 
The beverages
The cafe works with a local roastery to produce a smooth house-blend of single-origin Guatemalan and Brazilian beans with low acidity and cocoa notes. Prices start from $4 for a double shot to $9 for an iced mocha. Beyond espresso-based drinks, there's a rotating list of filter coffees on offer. The house espresso is also available for purchase from $25 for a 200g bag.

Using tea leaves from Uji in Kyoto prefecture (known for producing some of the best matcha in Japan), the joint serves an unsweetened Matcha Latte ($8) – just like in Japanese tea houses – so you can taste its nuanced profile. That said, the staff are happy to add natural Japanese red sugar upon request if you prefer a sweeter concoction.

Other drinks include more tea like cold brew hojicha, shaken lychee tea, yuzu sparkling (yuzu juice with sparkling water and mint), and sake.
The snacks
All food items are prepared in the kitchen of sister restaurant Black Cow, located just a block away from the cafe. Sam describes the compact menu as "experimental" riffs depending on what's in season or what the chefs are inspired by daily. The signature menu features about 10 items, including sandwiches, granola and Japanese confections like monaka (sweet red bean paste between crisp rice wafers) and freshly made warabi mochi (a chewy snack made from bracken starch).
Matcha Latte, $8 (8 DAYS Pick!)
Watching the staff prepare our drink with matcha-making accoutrements bearing their house branding (also available for purchase) was a visceral treat. High-grade Uji matcha powder is carefully whipped with a bamboo whisk into a vibrant emerald elixir before being combined with frothed milk. Our brew is smooth and has pleasant, grassy undertones with just the right hint of bitterness cutting through the creamy milk. Delicious.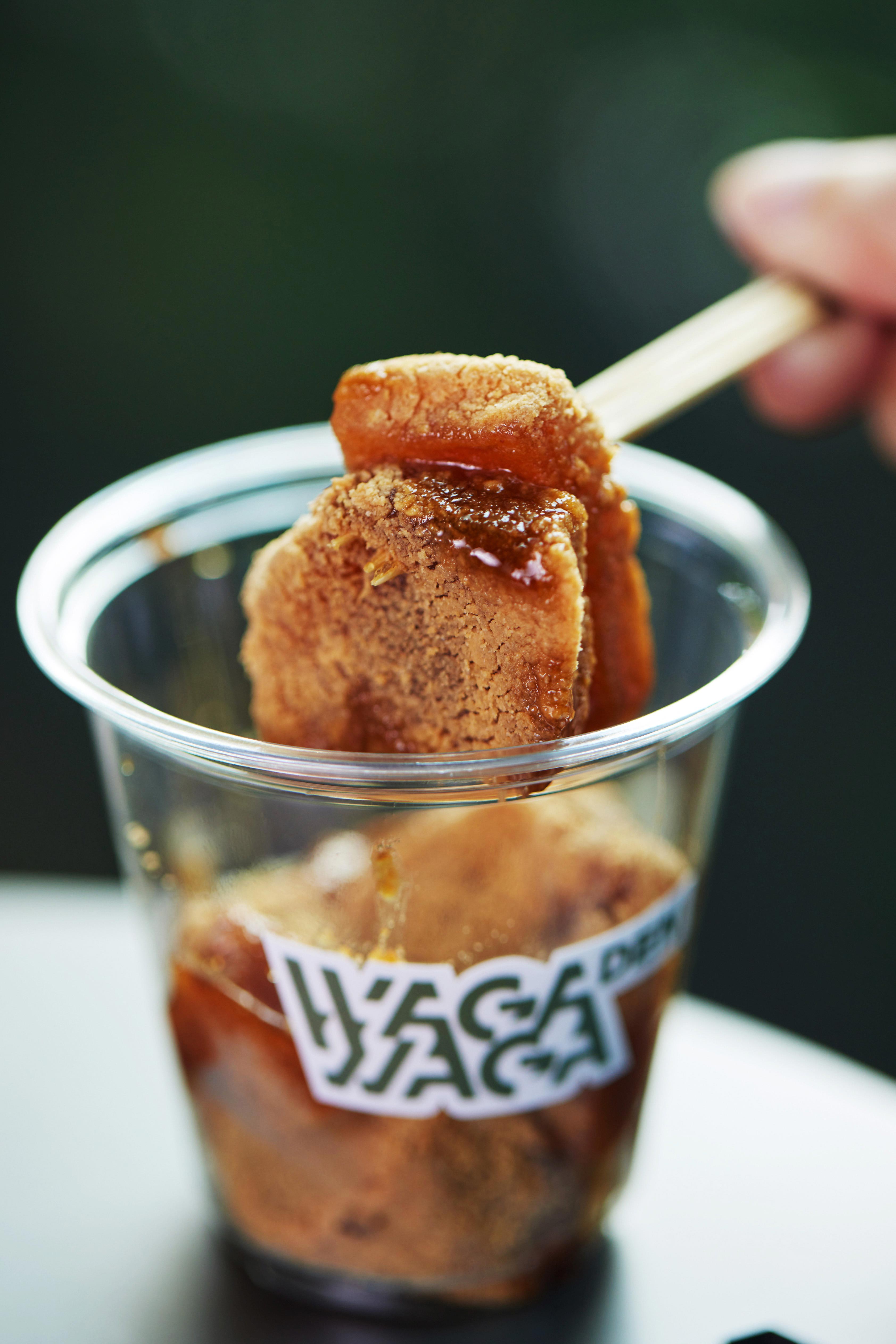 Warabi Mochi, $8 (8 DAYS Pick!)
Already a popular dessert item at Black Cow, the owners tell us they added warabi mochi to the menu here to offer it to more customers. Dusted in nutty kinako (toasted soybean flour) and sparingly drizzled with kuromitsu (Japanese dark sugar syrup), the house-made warabi mochi is satisfyingly jiggly with that springy, slightly sticky mouthfeel that we love. We only wish the treats were served in larger cubes so we could enjoy a more pronounced, pillowy bite.
Matcha Affogato, $12 (8 DAYS Pick!)
A dainty dessert that packs a punch. Bold, earthy notes of whisked ceremonial-grade matcha form a delicious contrast to a luscious scoop of Japanese vanilla ice cream and chewy warabi mochi. Simple but elegant.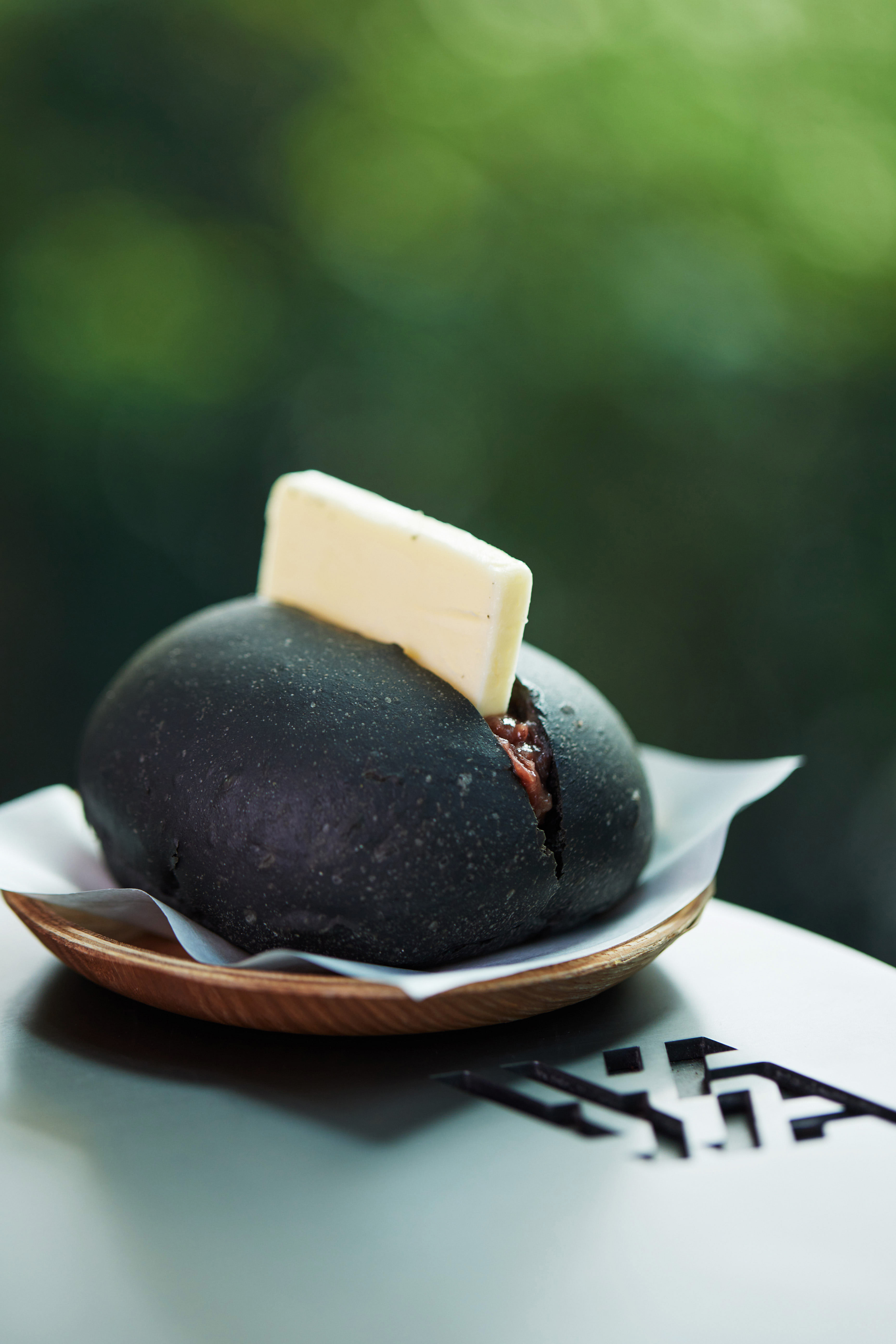 Adzuki Butter Brioche, $5 
While the charcoal brioche (from a supplier) is not as tender as we'd like and can be slightly fluffier, the filling is undeniably yummy: the Hokkaido red bean paste and cold slab of French Echire butter provided the right hint of sweetness and salt to this aesthetically pleasing treat.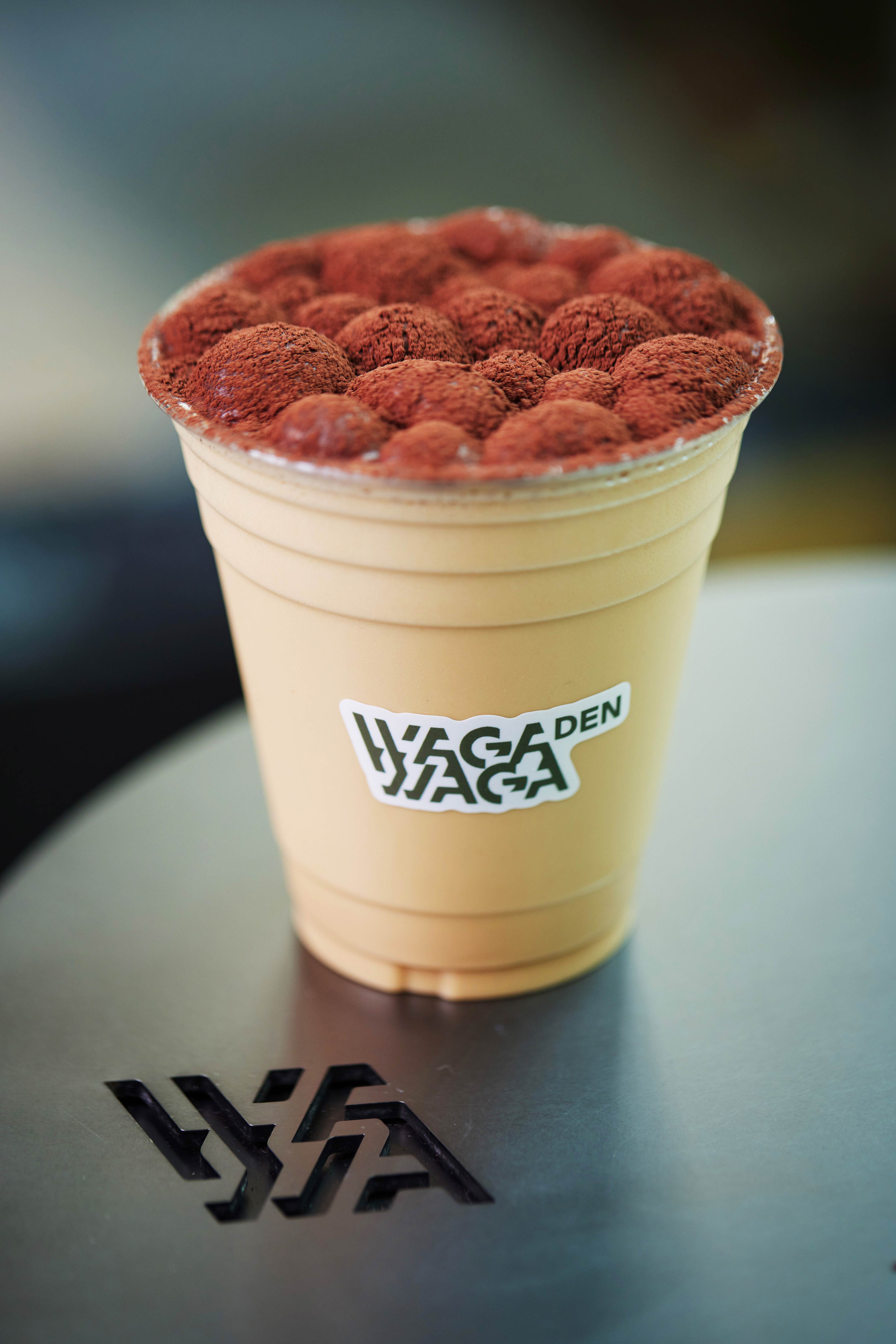 Cloud Iced Cappuccino, $8
Here's another spot to get this Insta-worthy concoction popularised by hip Japanese cafe chain Omotesando Koffee. The iced cappuccino here is specially blended to create intriguingly large, cute bubbles on the brew's surface, which are then accentuated with a generous sprinkle of chocolate powder. The coffee is smooth, velvety and refreshing, though not as full-bodied as we'd like, which also made it hard to pick up on the flavours of the beans.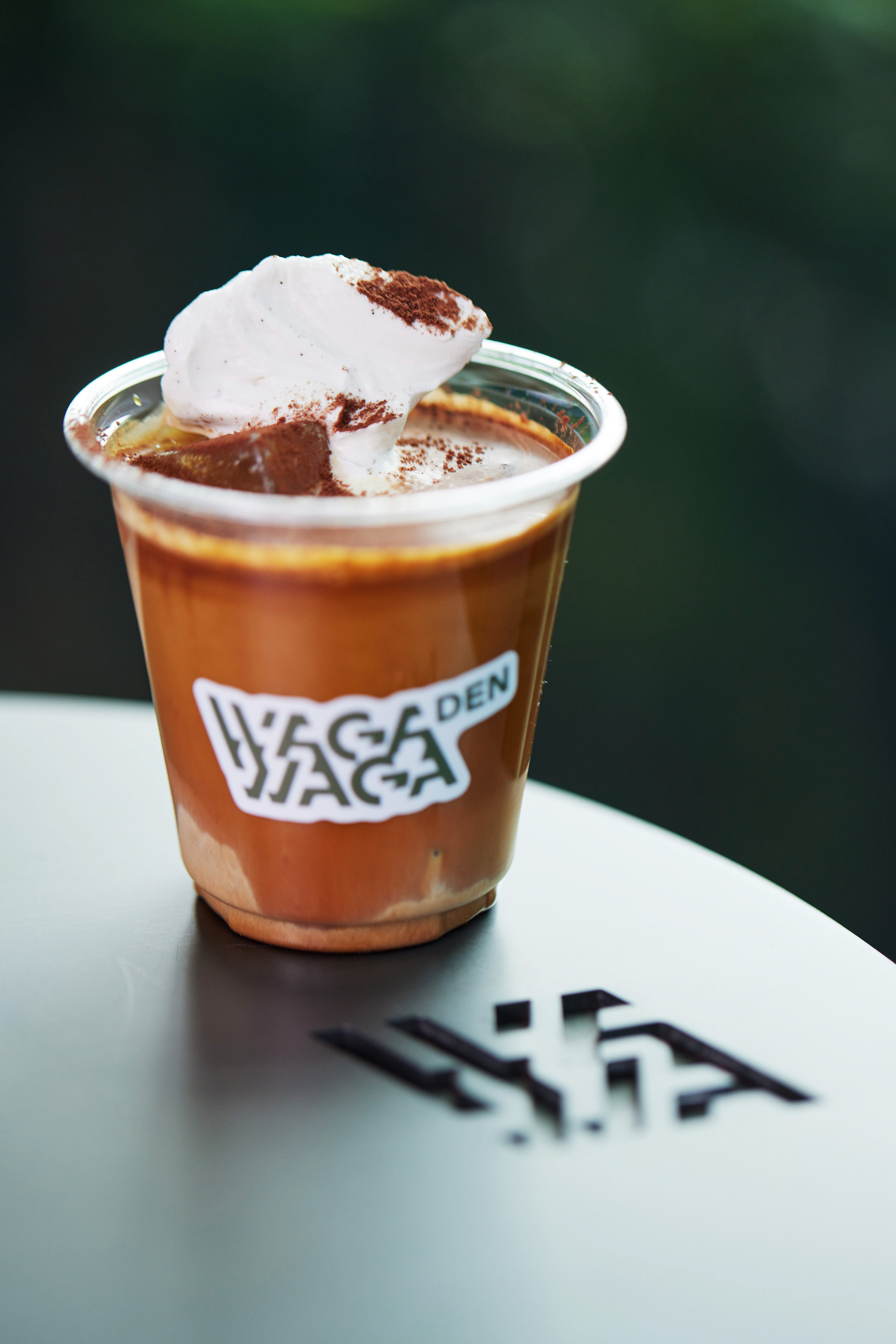 Einspanner, $8 (8 DAYS Pick!)
This classic Viennese-style coffee combines iced espresso with whipped cream – we could taste the robust, nutty undertones of the house blend here, which are rounded off nicely with the slightly sweet whipped cream (we preferred slowly sipping our coffee through the cream instead of stirring them together). A decadent pick-me-up.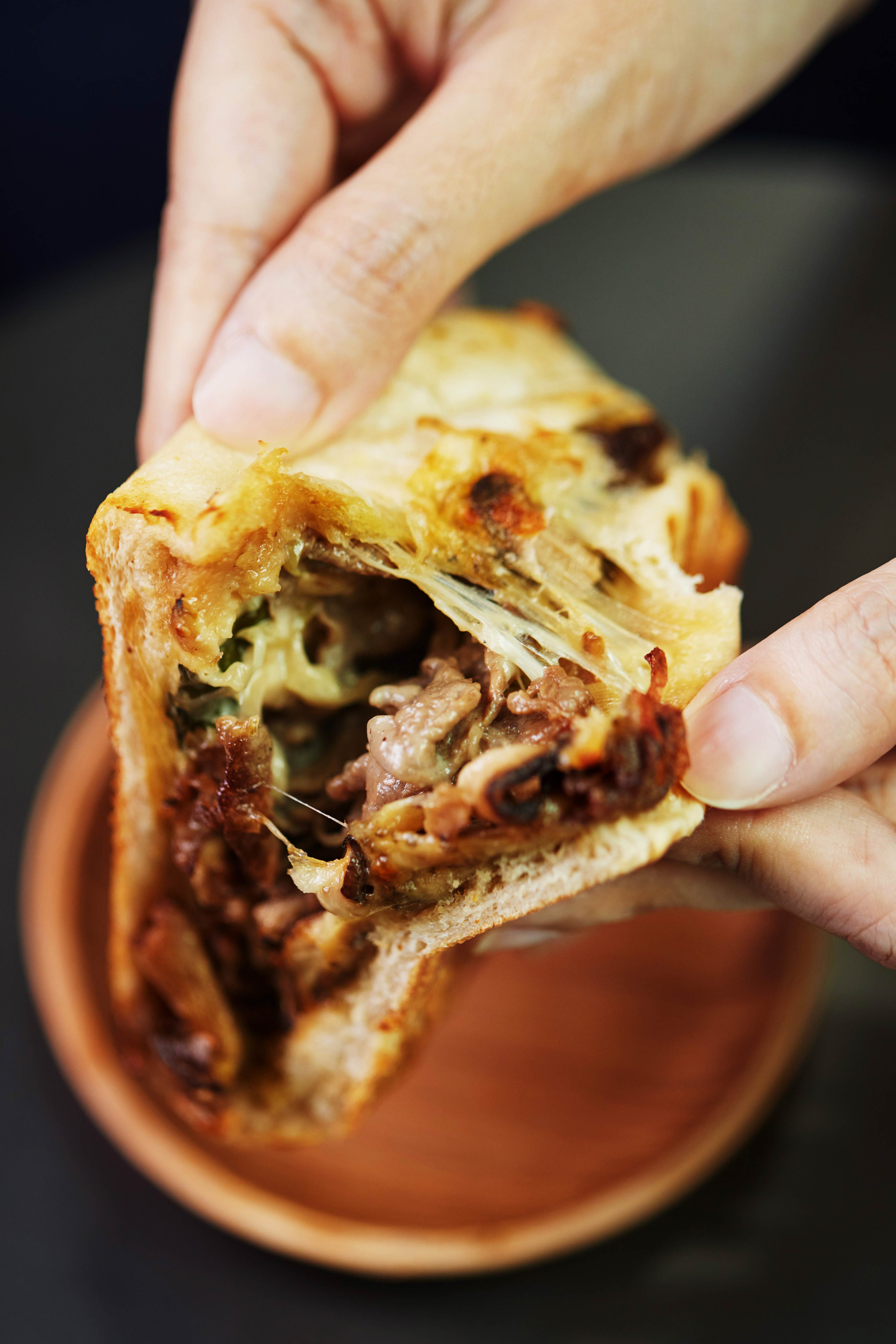 Wagyu Beef Onion Sandwich, $15
A crispy pressed Cuban sandwich with a comforting medley of sliced wagyu, onion, mushroom and cheese between soft white bread. There's also bright, buoyant notes from shiso leaves, which added an unexpected but lovely touch to the sandwich. Quite tasty, though the smallish portion may not be filling enough as a meal on its own.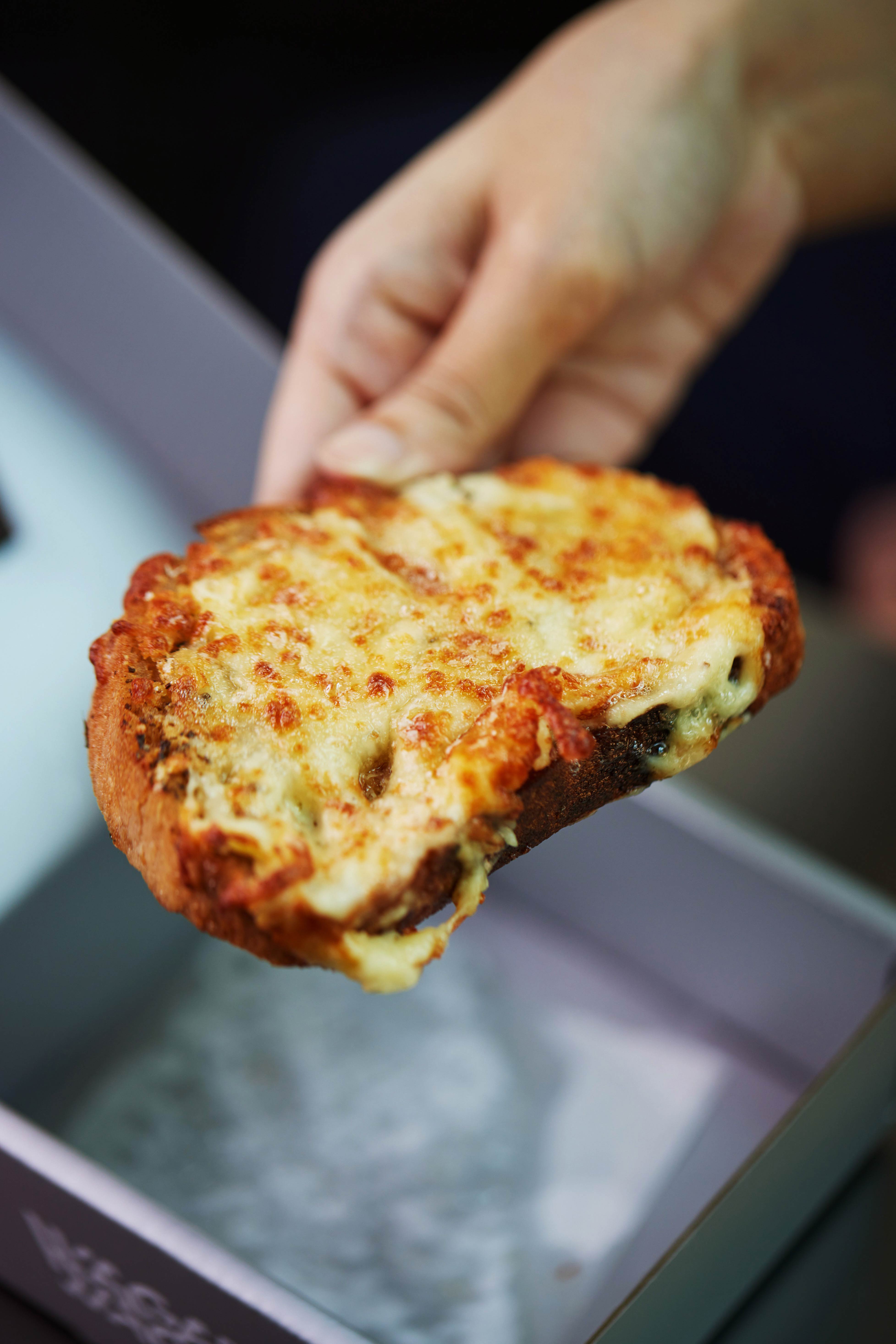 San Cheese Toast, $8
This seasonal item features stracciatella (Italian cheese made from shredded mozzarella mixed with cream), parmesan and mozzarella on crusty rye sourdough from a supplier. The topping is rich and flavourful, but we're not convinced this
modestly-portioned,
simple cheese toast is worth its price.
Bottom line
We love Waga Waga's sleek space — pity there aren't more seats within its air-conditioned area so we can daydream in comfort over a delicious matcha latte or affogato. Of the
wagashi-
inspired items, our favourite is the elegant, freshly made warabi mochi. Meanwhile, some of the other snacks like the sandwiches are tasty enough but rather petite. Overall a charming concept, even if a couple of the snacks here are priced rather steeply for a mostly takeout joint.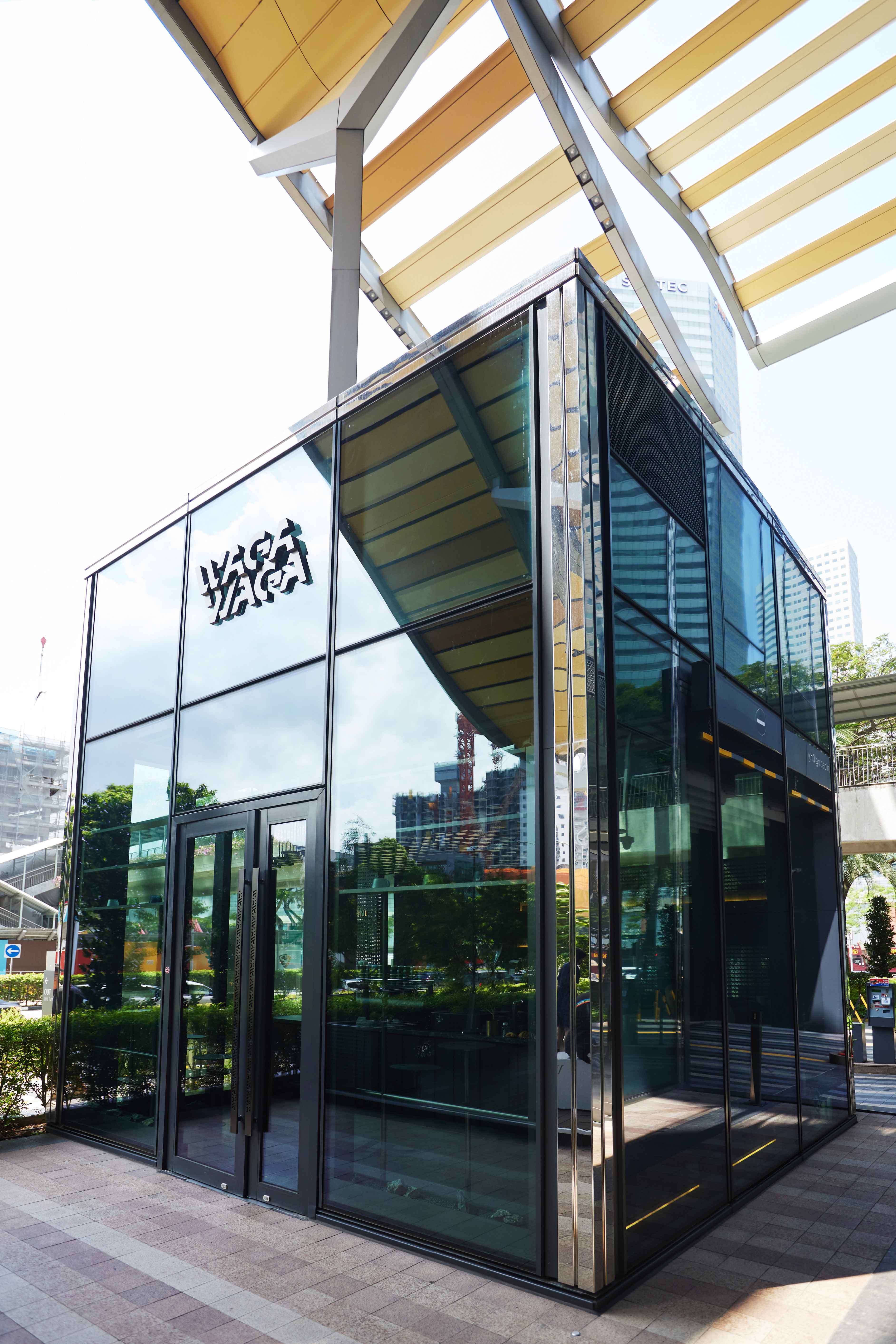 The details
Waga Waga Den is at #01-14 South Beach Tower, 38 Beach Rd, S189767. Open Tue to Fri, 8.30am - 3.30pm & Sat 9.30am - 4.30pm. More info via Facebook & Instagram.
Photos: Kelvin Chia
No part of this story or photos can be reproduced without permission from 
8days.sg
.