Zhang Zetong Took Part In YES 933's DJ Hunt In 2012, Was Eliminated 'Cos He Was Too Nervous And Couldn't Speak Coherently
A far cry from how well-spoken the Star Search 2019 champ is now.
Did you know Star Search 2019 was actually not Zhang Zetong's first talent competition?

Back in 2012, a fresh-faced, still-in-university Zetong had taken part in YES 933's DJ hunt.
Last week, in an IG Story to cheer on the finalists of Mediacorp's DJ search The Star Voice, the now 29-year-old shared that he had harboured dreams of becoming a radio jock.
As it turns out, Zetong was no where near as well-spoken as he is now.
8days.sg had a quick chat with Zetong over text earlier this week, where Zetong revealed he was actually eliminated pretty early on in the competition, 'cos of his nerves.

"Since young, I've always enjoyed listening to the radio and I was confident in my Chinese, so I thought to give it a try and experience something new," Zetong said, adding that he was  "probably 18 or 19" then. 
Reminiscing about his DJ hunt days
Unfortunately, it was not meant to be.
"The public audition was bad, I froze in front of the crowd, like how I did for Star Search. My voice quivered [and] the only saving grace was [the part where I had to] read the news article off the script [they provided]," he added.
Though he suffered a serious case of stage fright, he still managed to make it into the actual competition, thanks to that reading segment.
But then, things got worse.

"The actual competition was nerve-wrecking too, to think that I was speaking to a million listeners is just insane. The competition format was to do a mock interview with a celebrity. I was so nervous I wasn't speaking coherently, and my thoughts were all over the place, so I got eliminated," he said.
He's a winner, baby.
Of course, that did not deter him from honing his public speaking skills, eventually going on to win Star Search seven years later.
Zetong went on to share that while he's still open to the idea of becoming a radio jock, he'd like to focus on acting for now, though he'd welcome a part-time, or guest DJ gig.
"[I'd] love to work with YES 933! I love the pace of the evening belt, and they mostly discuss the latest entertainment news when I'm in my car winding down after a long day," he wrote.

He thinks a late-night show would suit him though. 
"[I'll like]to do something more introspective or more Uncle Agony type of content. I'm leaning towards podcast shows these days too. itsclarityco's YouTube channel has been producing content right up my alley," he added.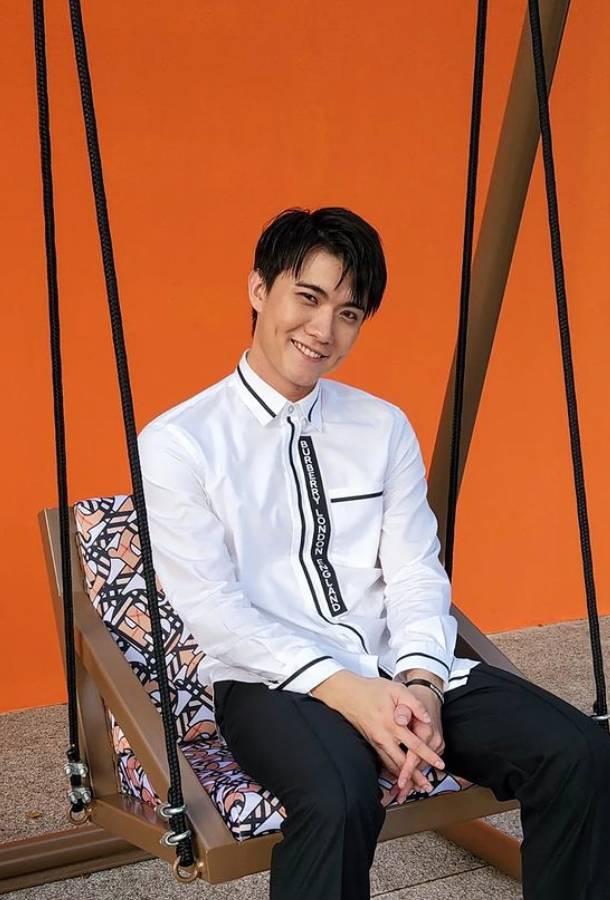 Been there, done that.
So does he have any advice for The Star Voice contestants?
"Always have the mindset [that you get] to learn something new in the competition. Striving for any result would only hamper your performance, you would be too tensed up to deliver anything good. Take a chill pill and you would surprise yourself on so many occasions, enjoy the journey. The competition is not the end, it's only the beginning," he said.
Wise words to note indeed.
Catch more of The Star Voice and behind-the-scenes clips on meWATCH here.
Photos: Zhang Zetong/Instagram