Zhang Ziyi & Chinese Actor Jin Dong, Who Are Both Married To Other People, Snapped Spending Time In Car Together
They reportedly asked their driver to get out of the car too, and now netizens are speculating the reasons behind their meeting.
Zhang Ziyi, 43, and Chinese rocker Wang Feng, 51, are said to have one of the most loving relationships in showbiz. 

Which makes this piece of news very shocking.
According to Chinese media, Ziyi, who has a seven-year-old daughter and a two-year-old son with Wang Feng, was recently photographed with actor Jin Dong, 45, in a car late at night.

They were also said to have asked the driver to exit the car so they could have some privacy.

Jin Dong is married to Chinese actress Li Jia, with whom he has two sons.
Ziyi stood by while Jin Dong spoke to the guy in white
Ziyi and Jin Dong reportedly attended a gathering together earlier that night.
During the gathering, Jin Dong could be seen talking to guy who was dressed in white, while Ziyi stood quietly by the side. After the guy in white left, Ziyi got into Jin Dong's car.
She then spent an hour inside the car with Jin Dong and was photographed looking rather pleased when she left the vehicle.
Netizens have had a field day speculating the relationship between the two stars.
However, there were also many netizens who felt that there was nothing wrong about the meeting, saying that it was "normal" and they did not believe that "Jin Dong would be interested in Ziyi" anyway. 
Um, ouch?
Others also reasoned that Jin Dong and Ziyi could have been "talking about investments", and did not want the driver to hear them.
"They are both already married. I don't think they are involved [in anything scandalous]," wrote one netizen.

Some also said that the driver was not far from the car, which meant that they were probably discussing work.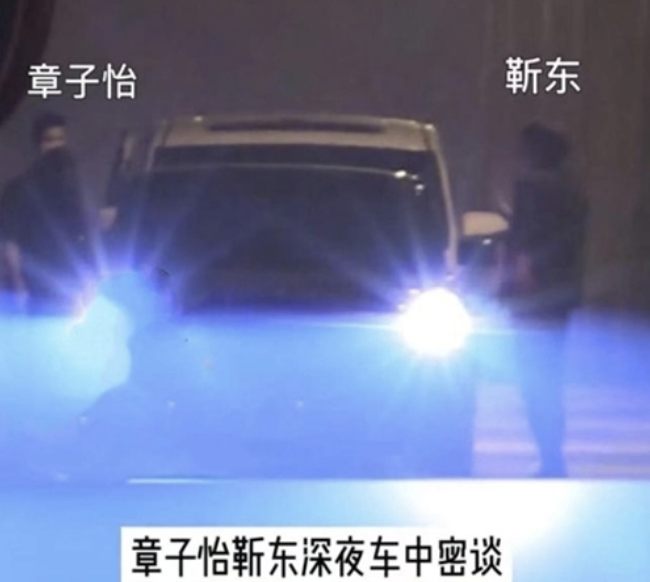 Ziyi and Jin Dong had a private conversation in his car
Photos: PBE Media, Sinchew News