Zoe Tay's Eldest Son, Whom She Calls "Handsome Chionh", Turns 17
It's a new year, which means we're getting another glimpse at the elusive faces of Zoe Tay's sons.

On Feb 24, Ah jie took to Instagram to dedicate a post to her eldest son Brayden Chionh, or "Handsome Chionh", which appears to be Zoe's nickname for him.
A cute pic of Zoe and Brayden taken on a holiday
"Handsome Chionh, happy 17th birthday. We've gone travelling together, indulged in good food together, gone skiing together, skateboarded together. Shared [responsibilities and burdens] together, countless [experiences] together…," she mused in her caption, wishing him a happy birthday.
"Mama hopes for you to grow up healthy and happy. Thank you for giving me so many joy and memories together. Happy Birthday Love you deep deep! (sic)," Zoe, 54, went on to write.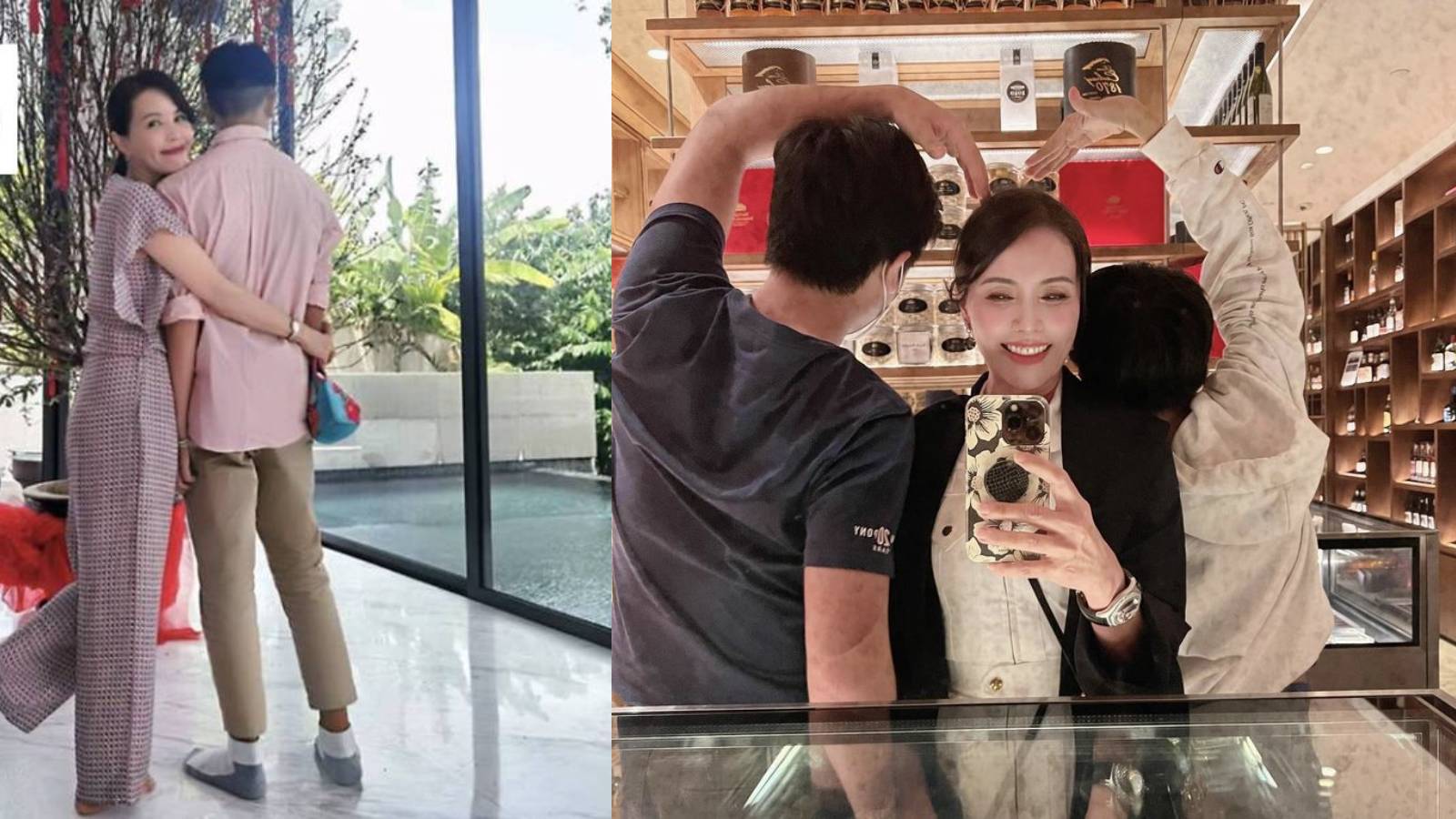 That's last year's pic on the left, and this year's on the right
Apart from her sweet caption, Zoe also shared some new pictures of Brayden, who appears to have grown even taller since her previous post on his birthday last year.
A number of celebs left comments on Zoe's post wishing Brayden a happy birthday, including Rebecca Lim.
"Seventeen already?!?! Happy Birthday handsome boy!" she wrote.
Guess we'll soon be seeing pictures of Zoe sending Brayden off to the army, just like Pan Lingling, who just happens to be his godma.

Lingling's sweet message to Brayden
Oh, and in case you were wondering — godma Lingling also left a comment on Zoe's post wishing Brayden a happy birthday.
"Godson, happy birthday. I love you too," she wrote, adding in a number of heart emojis. Aww…
Photos: Zoe Tay/Instagram