Zoe Tay's Sons Down With Mystery Illness; She Barely Got Any Sleep Before Star Awards 2022
Ah Jie's eldest and youngest sons have come down with "some sort of virus" that resulted in rashes, a fever and other symptoms.
Ah Jie Zoe Tay, 54, was a vision in purple as she sashayed down the Star Awards red carpet in her regal purple Gucci last Sunday (Apr 24). In fact, she looked so good that we could hardly believe it when she told us earlier that she actually had a really hectic week, with barely enough time to sleep before the awards ceremony.
8days.sg chatted with Zoe before the show, as she was getting her hair done. She shared that she's been so busy filming her new Chinese drama Dark Angels recently, she didn't have time to go on her usual hikes.
"It'd be great if I could go exercise, but there's really not enough time. Everyone's telling me — 'Can you not work so hard? If you have time, sleep a little'," she grinned.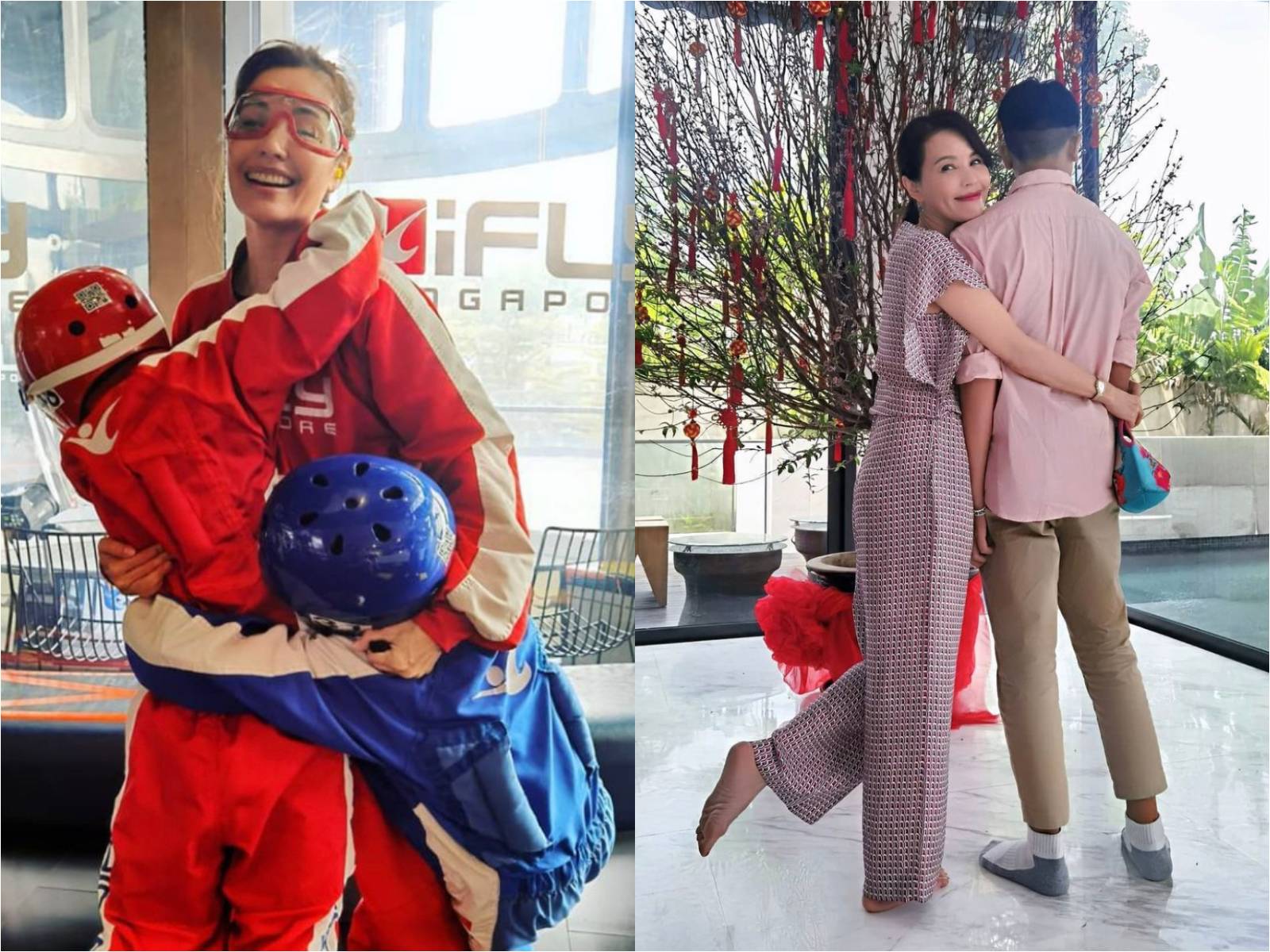 There's a bug going around
Adding to the strain of filming commitments, Zoe's sons came down with a mystery virus over the past week, giving her one more thing to fret over.
"There's some sort of virus going about too, I don't know if it's dengue or whatever," she said, adding that "little rashes" started popping out all over their faces and arms, one after the other.
"My eldest son got it last week, and my youngest just got it this weekend," she said. Zoe has three sons — Braydon, 17, Ashton, 14, and Nathan, 11.
Oh, and hubby Philip Chionh is currently overseas as well, so that's one fewer person available to help out at home.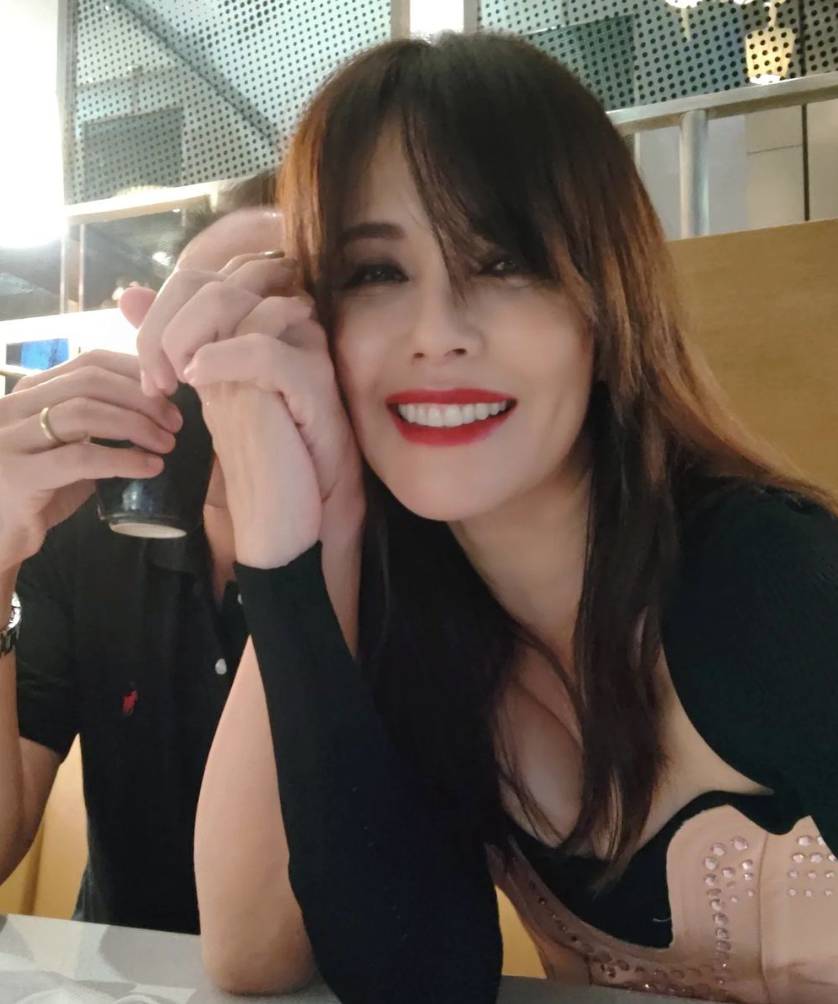 Holding down the fort at home
Thankfully, it seems like only the kids are affected by this mystery virus, as Ah Jie was radiant and very much rash-free on Sunday.
"I'm not sure what happened, but we took them to do a blood test, 'cos they had a fever, vomiting, nosebleeds and a sore throat. I thought it was dengue fever at first, but it wasn't," she said.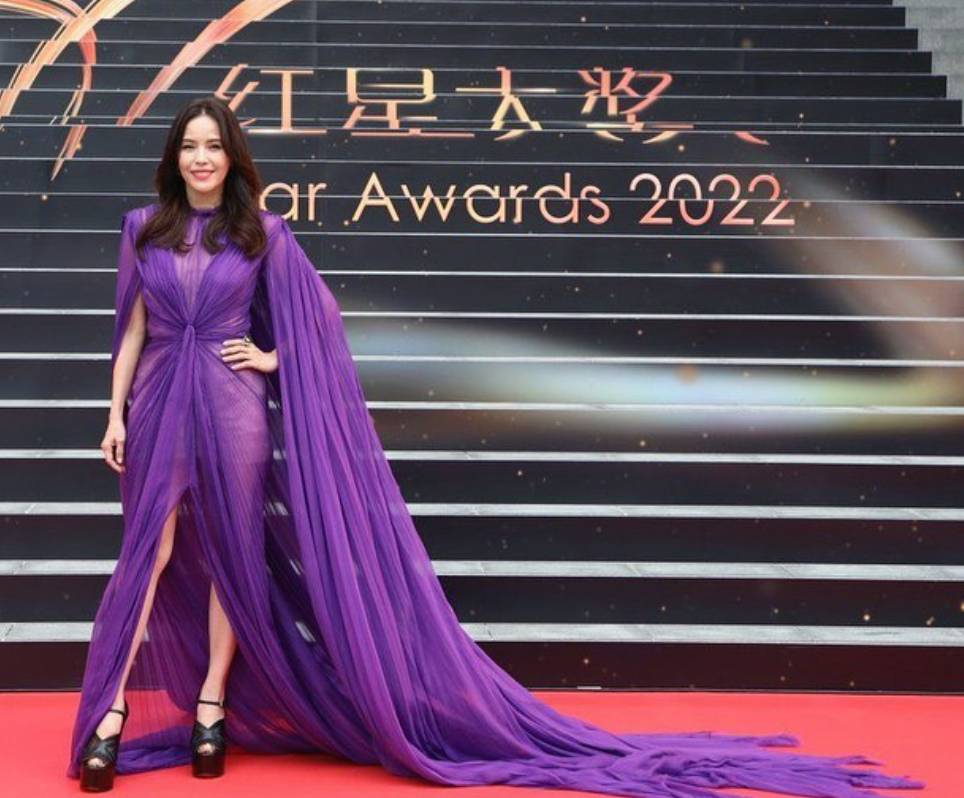 You go, queen
Unfortunately, doctors weren't able to pinpoint the exact nature of the virus and the boys were sent home with antibiotics and Panadol for their symptoms, with the adults tasked to monitor and observe their conditions.
"My mum said we should try the Chinese way too, but I'm not sure [about the specifics]," she said.
Get well soon, Braydon and Nathan! And here's hoping Zoe, who's been busy filming for the past two days, managed to get some rest.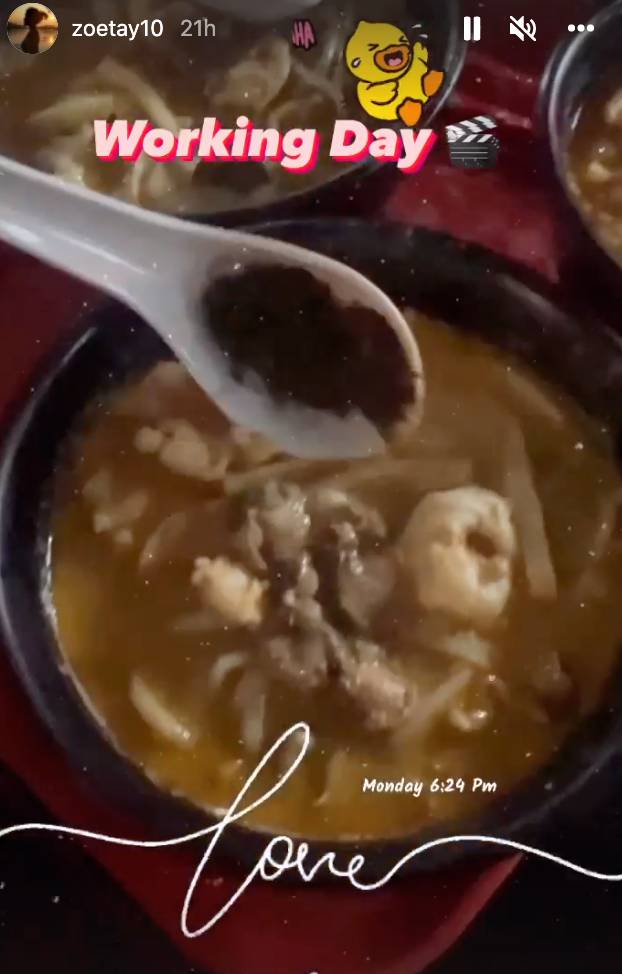 It's back to filming immediately after Star Awards for Zoe
Photos: Zoe Tay/Instagram