The Big Read in short: Community volunteers hit by fatigue, falling donations
Each week, TODAY's long-running Big Read series delves into the trends and issues that matter. This week, we look at how the protracted Covid-19 pandemic is taking its toll on community volunteers even as public donations fall. This is a shortened version of the full feature.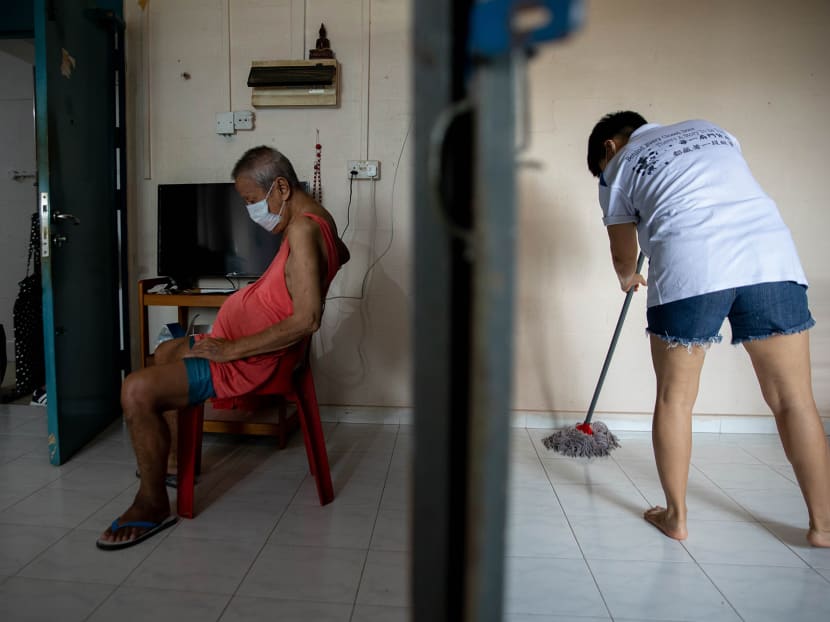 Each week, TODAY's long-running Big Read series delves into the trends and issues that matter. This week, we look at how the protracted Covid-19 pandemic is taking its toll on community volunteers even as public donations fall. This is a shortened version of the full feature,​ which can be found here.
Like frontline healthcare workers, community volunteers have also suffered fatigue and burnout amid the protracted Covid-19 crisis
Restrictions to curb the spread of the virus have made their work more challenging
Online volunteering are less fulfilling compared with meeting beneficiaries in person, said those interviewed
Overall, the number of volunteers and public donations have been dropping significantly, leading to a cut back of activities
There is concern that if the trend continues, a proportion of vulnerable members in the community would be left behind
SINGAPORE — At the peak of the Covid-19 outbreak in migrant worker dormitories here in April last year, Mr Nicholas Oh rallied volunteers to deliver care packs and organise activities to welcome these workers, who had to be temporarily housed in residential estates, to the local community.
But since late last year, the 25-year-old has been taking a hiatus from such laudable pursuits as he seeks to recover from volunteer burnout.
"There is definitely a bit of guilt. Taking a step back from working with the migrant worker community and advocating for their well-being also impacted my relationships (with the workers), so that is the part that I continue to find most difficult to deal with," said Mr Oh, who co-founded the volunteer-run initiative Welcome In My Backyard (Wimby).
Like him, Mrs Sashi Siva, 37, also pulled the plug on all her volunteering activities after struggling to combat the overwhelming fatigue — both mentally and physically — that she had felt since the start of this year.
She had been distributing care packs to seniors living in one-room rental flats in Bedok every month since May last year, before calling it quits after 12 months,
"I felt like I became demotivated and disillusioned. Even when I was volunteering, I felt like my mind wasn't physically present," said the marketing executive who has two boys aged four and six. "Is this what they call Covid fatigue?"
The Covid-19 crisis first hit Singapore in January last year and there is still no end in sight. Fighting a seemingly endless battle that is Covid-19 has taken a huge toll on frontline healthcare workers. Likewise, another group of frontliners has also suffered fatigue and burnout: Community volunteers involved in ground-up initiatives to help vulnerable groups affected by the pandemic.
The gamut of restrictions to curb the spread of the virus has also made the volunteers' work more challenging, as they come up with various ways to continue their outreach amid waning enthusiasm among people coming forward to help.
Philanthropic organisation The Majurity Trust (TMT) said it had seen a slowdown in applications coming in for its SG Strong Fund, which was launched in February last year to support ground-up initiatives during the pandemic.
Nevertheless, TMT director of philanthropy Charles Tan said this did not come as a surprise given that the immediate needs arising from the pandemic had been taken care of over the past year.
Last year, the SG Strong Fund disbursed money to 155 ground-up projects, with as many as 20 applications in a week during the initial months of the pandemic. 
In August, TMT partnered with the Community Foundation of Singapore on an initiative, which, among other objectives, increased the avenues for groups to apply for funding.
Currently, the SG Strong Fund receives about three applications a week.
SHARP DROP IN VOLUNTEERS AT A CRITICAL TIME
While the overall economic situation is on the mend, the Singapore economy continues to suffer from the impact of closed borders and decimated or struggling industries. Yet, at a time when the number of those needing help keeps growing, non-profit organisations and volunteer-run groups have seen a significant drop in the number of volunteers, by up to 80 per cent.
This can be seen among charities and ground-up groups that TMT partners.
Similarly, non-profit organisation Helping Joy, which provides home cleaning services to the physically disabled or seniors who have no immediate family, has seen its pool of delivery drivers drop drastically, from 30 last year to about three in recent months.
Centre manager Irene Woon Ailing said: "Maybe it has to do with the Covid-19 restrictions or maybe they're working from home, so not a lot of them want to go out of their way to make deliveries."
Due to the public health situation, volunteer groups also have to exclude a group of people from their activities — those aged 60 and above.
Such is the case for non-profit organisation RSVP Singapore, where the bulk of its volunteer pool is made up of seniors.
Its chairman, Mr Koh Juay Meng, said 80 per cent of his 1,000 regular volunteers had to be excluded from volunteering activities following the Government's guidance for seniors to stay at home since the start of the Phase Two (Heightened Alert) in May.
"It's not that they don't want to participate, they were very eager to. But unfortunately, we had to exclude them for their own protection," he said.
Non-profit organisations interviewed expressed concern that a proportion of vulnerable members in the community would be left behind, if the pool of volunteers continues to shrink, with many taking their ground-up initiatives along with them.
TMT's Mr Tan said that ground-up initiatives play a critical role by responding organically and nimbly to community needs.
"During this period where volunteerism is curtailed, we sense a palpable loss, especially for the vulnerable and less mobile groups that were used to having in-person interaction pre-Covid, such as the isolated seniors living in rental blocks and residents in destitute homes," he said.
VOLUNTEERS NAVIGATE ROADBLOCKS
After over a year of organising activities according to the ever-changing Covid-19 rules, some community volunteers have become exasperated.
Ms Siva said she took three weeks to plan one distribution drive to needy elderly residents — only for her plans to be disrupted when heightened alert measures were imposed that month to curb a new round of rising coronavirus infections.
"I called volunteers to coordinate the timing and areas they could go, got the catering company to prepare the meals and planned the route for delivery drivers. Suddenly, the measures were tightened and we had to cancel all our plans," she said. "I really wanted to cry."
The number of volunteers who signed up for her distribution drives has also dwindled over the past year, from 30 at the start of the pandemic last year to seven in May this year.
Wimby's Mr Oh, who started his full-time job as a civil servant in June last year, said the additional workload of organising activities on top of his full-time job could be mentally taxing, and it was not long before it took a toll on him.
SOME SOLDIER ON
While Mrs Siva and Mr Oh have taken time out to recuperate from their volunteer fatigue, some others are determined to press on and fight through their exhaustion.
One of them is Ms Dipa Swaminathan, founder of migrant worker advocacy group ItsRainingRaincoats, who recalled having several emotional breakdowns after encountering non-ending heartbreaking stories about the workers' plight in the past year.
"It's been relentless… there really hasn't been a break," she said.
"It's just been so intense and so emotionally draining seeing men who are crying (because) you internalise all of that, all of their grief, their difficulty, and then you put on a brave face and carry on with your life – meeting your friends and talking about everyday things."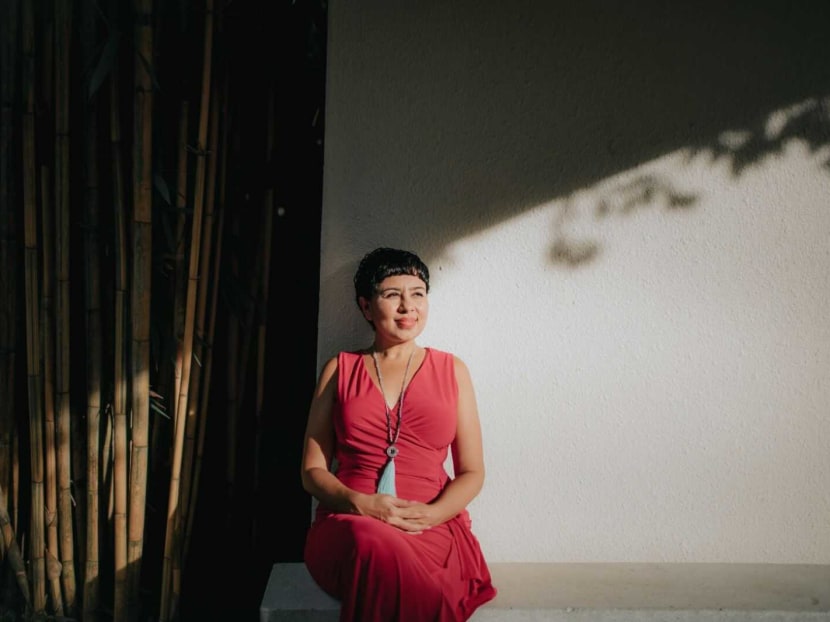 The 50-year-old, who works as an assistant general counsel for Singtel, went to see a medical specialist to deal with the burnout after she had difficulty sleeping.
Although she has seen her volunteer pool decrease by about 15 per cent, Ms Dipa said she is determined to continue the work.
"It's also the belief that if I don't do it, who would?" she said. "I started ItsRainingRaincoats as one person and I know how far we've come and how the workers' lives have been positively affected so yeah, there is no choice, there is no alternative."
Like her, Mr Raymond Khoo,57, a restaurateur and founder of ground-up initiative The Saturday Movement, also has had his fair share of sleepless nights.
Mr Khoo distributes tokens for the elderly living in one-room rental flats in Lengkok Bahru to collect free warm meals at the community kitchen which he runs with fellow volunteers.
Sometimes, he would go for long drives when he could not sleep at night.
"Talking to the seniors in the estate, especially those who live alone and have no immediate family members, can be exhausting," he said.
While he did contemplate shutting down the community kitchen when business at his Peranakan restaurant took a hit earlier this year, Mr Khoo said that knowing such a move would deprive these elderly residents of getting proper meals stopped him from doing so.
He has since dipped into his savings and even took out a bank loan to keep the community kitchen running.
ONLINE VOLUNTEERING 'LESS FULFILLING'
Those who have taken volunteering online have also found themselves overwhelmed by the sheer amount of work to coordinate such sessions, which they have found to be less effective and fulfilling compared with meeting the beneficiaries in person.
Mr Wally Tham started the Braveheartsg initiative where members of the public penned their notes of appreciation to healthcare workers. It held a campaign last year which was designed for online participation in order to minimise physical contact amid a raging pandemic.
But the online exercise made participation an "extremely narrow" experience.
"When it's narrow, when you can't meet the ones you want to help or meet the team to 'be with', the human experience is lost. The payoff of social connection is reduced to a list of tasks to be fulfilled to a schedule. Not fun at all," he said.
FALLING DONATIONS
On the financial front, many Singaporeans have scaled back on donating to charities at a time when the organisations are most in need of funds — due to the coronavirus-induced economic downturn that has left many erstwhile donors strapped for cash.
This has led many charities to cease operations last year.
While contributions from institutional donors have generally held steady, the majority of volunteers interviewed said they have seen a significant reduction especially in public donations since the beginning of the year, especially when fundraising events could not be held.
Mr Koh from RSVP Singapore said he has seen public donations go down by about 30 per cent, while Lions Befrienders has seen a 35 per cent drop, said its chairman Anthony Tay.
"Individuals are more conscious of their expenditures, and donors, especially corporations and foundations, are tightening their budgets," Mr Tay said.
However, TMT's Mr Tan said the organisation has not seen a noticeable drop in donations from its sources which include corporates, family offices and philanthropists. In fact, the charities which it partners have raised concerns that there is an inclination by these donors to give to Covid-19-related needs, instead of other ongoing services and programmes which continue to require resources and support.
As a result of the reduced donations, some ground-up initiatives are having a hard time meeting the needs of their beneficiaries.
The Saturday Movement's Mr Khoo, for example, who puts in about S$15,000 to S$20,000 of his own money each month to fund the social enterprise, said he has been feeling the pinch ever since business at his restaurant plummeted.
To reduce costs, he had to cut back on serving seafood at the community kitchen.
"We used to cook prawns and squid once a week for the meals, but now we can't do it every week. We also have to control our costs. Just this month alone, the utilities doubled in price," he said.