The Big Read in short: Covid-19 has worsened inequality
Each week, TODAY's long-running Big Read series delves into the trends and issues that matter. This week, we look at how the Covid-19 pandemic has widened inequality in Singapore. This is a shortened version of the full feature.
Each week, TODAY's long-running Big Read series delves into the trends and issues that matter. This week, we look at how the Covid-19 pandemic has widened inequality in Singapore. This is a shortened version of the full feature,​ which can be found here.
Covid-19 has upended everyone's lives but lower income families and those working in manual jobs face a more challenging reality
Their challenges include overcrowding at home, increased electricity and grocery bills, a lack of digital devices, and low job security
The Government has rolled out many schemes to help these households
Social welfare organisations and charities have also stepped forward with numerous initiatives
But beyond short term fixes, there is a need to look at how low-income families can share in the economic recovery
SINGAPORE — Crammed in a two-room rental flat in Tampines with 11 other family members, homemaker Madam Jalinah Jamaludin often fears that the Covid-19 virus could infect her whole family due to their living conditions.
Social distancing in her small apartment — which measures about 410 sq ft and has only one toilet and a bedroom — is out of the question, when the whole family has to stay at home for large parts of the day amid the community restrictions.
"It is impossible for us to be isolated if any of us happens to fall sick," said Mdm Jalinah, 44. She lives in the rented Housing and Development Board (HDB) flat with her ailing husband and 10 children, aged between eight and 20.
The overarching effects of Covid-19 could deepen inequalities between rich and poor nations, between urban and rural populations, and between communities of different socioeconomic levels, age, gender and colour, several international studies have shown.
In Singapore, the Government has made it a mission to "leave no one behind" amid the pandemic, which has left behind a deep and far-reaching impact on the social needs of Singaporeans, Minister for Social and Family Development Masagos Zulkifli said a year ago.
"The crisis will not divert us from our efforts to improve social mobility, and we will ensure that no Singaporean is left behind," said Mr Masagos at the opening of Parliament following the General Election held in July last year.
The Government had boosted its long-term ComCare cash assistance scheme prior to the pandemic. Since a year ago, it has also enhanced The Courage Fund and the Covid-19 Recovery Grant to help lower- and middle-income workers and households affected by the virus or the measures needed to battle it.
Beyond state support, social welfare organisations and charities interviewed by TODAY cited the numerous programmes, schemes and Covid-19 specific emergency funds that they have raised to channel to the needy.
Singaporeans have also stepped up to help those in need.
Despite such concerted efforts and assistance, there are some things in the day-to-day experience of living with Covid-19 that monetary handouts alone cannot fix.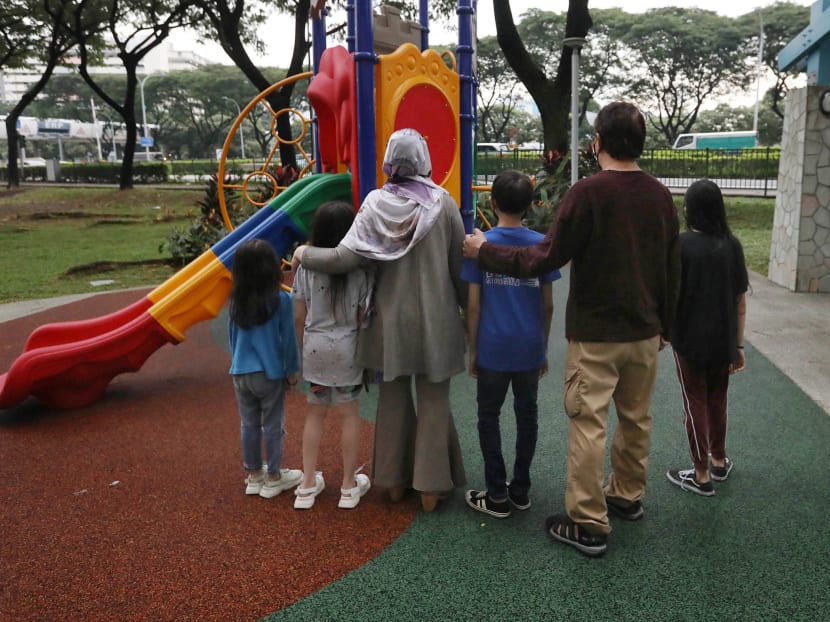 ISSUES SOME LOW-INCOME HOUSEHOLDS FACE
For Mdm Jalinah, when any one member of her big family comes down with the flu bug, for example, the rest of them quickly get it as well.
"The doctor will often advise us to at least distance ourselves from other family members to prevent others from getting it," she said, adding that space limitations in her cramped flat makes it impossible.
While she ensures that her children maintain good hygiene, there are many factors beyond her control, such as when her children go to school and are exposed to others who might be sick.
Said Mdm Jalinah: "We have not had any Covid-19 scares but of course, we are scared. I have not thought of any solution for that (overcrowding)."
Space constraints aside, lower income households whom TODAY spoke to said that they also struggle with increased grocery bills when their entire families are forced to stay home, for example during the circuit breaker, or when their children are placed on home-based learning (HBL).
Madam Siti Wahidah Abdul Wahab, 48, who also lives in a two-room rental flat with her husband and five children, said: "Usually I will only cook once a day for dinner when everyone is home. My husband and I will just survive on bread or instant noodles during the day so that really saves us a lot. But now we cook a lot more and prices (of ingredients) are also going up, it's hard."
Among the lower-income households that TODAY spoke to, many had been provided with tablets, mobile phones and computers by social welfare organisations, or by schools to facilitate HBL.
The increasing use of digital devices, however, has resulted in higher electricity bills.
Mdm Siti usually pays S$50 a week for electricity via the Pay-As-You-Use prepaid metering scheme, but would fork out S$70 during weeks when HBL is implemented, which would eat into her limited household budget.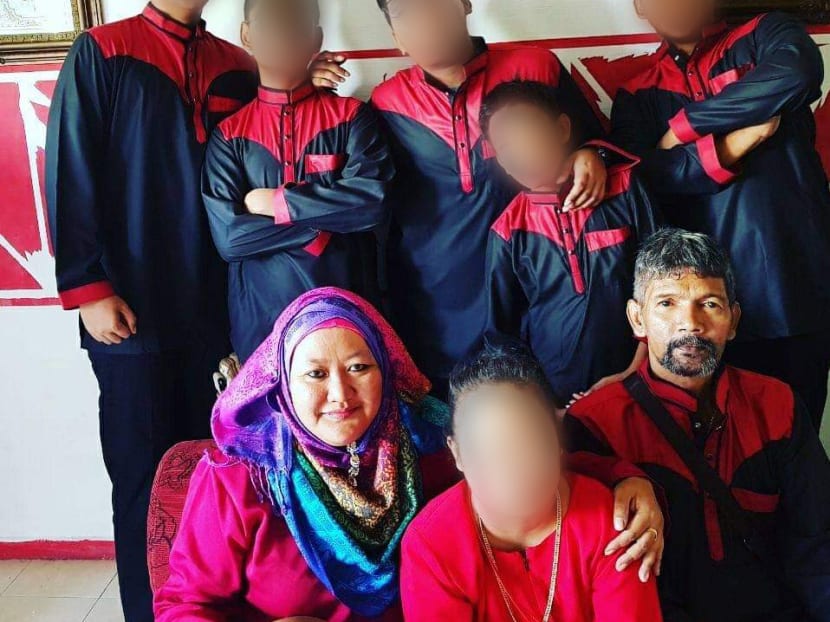 MINDING THE GAP
Several academics stressed that the issue of inequality should be examined qualitatively by looking at how the daily experiences of the low-income groups differ from many other Singaporeans, who may experience disruptions related to Covid-19 differently.
For example, a mandatory five-day medical certificate (MC) for acute respiratory symptoms for a high-income earner may be no more than an inconvenience, noted Associate Professor Walter Theseira, an economist at the Singapore University of Social Sciences.
But for lower-wage workers who are paid daily and may not be entitled to paid MC leave, losing five days of work could mean potentially losing.a quarter of what they are usually paid each month, said Assoc Prof Theseira, a former Nominated Member of Parliament.
Dr Ong Qiyan, adjunct senior research fellow at the National University of Singapore's (NUS) Social Service Research Centre, said the pandemic has also shed light on existing housing inequalities, since a key containment strategy is to stay, work and study at home.
She said: "The striking contrast is that while more fortunate individuals with ample living spaces were seen setting up separate work-stations for each family member, often in separate rooms due to the need for online meetings, members of a low-income household had to endure the interferences from each other's activities."
This threatens both the work performances of work-from-home parents and the education and emotional regulation of schooling children, she noted.
NUS sociologist Tan Ern Ser agreed, adding that lower-income households often lack the digital knowledge and financial ability to own the latest digital devices compared to more advantaged households.
Assoc Prof Tan said: "The experience and feeling of material deprivation in both relative and absolute terms; of being unable to cope, let alone compete; and of being left behind, could lead to a perception of being unfairly treated or disadvantaged and of utter desperation, despair, and alienation.
"The widening income gap could produce class envy, class tension, and a negative orientation towards the Government."
Assoc Prof Theseira said that people should also be concerned whether Covid-19 has made it worse for low-income households overall, even with the unprecedented amount of support that they have received.
While there has been extensive government support for lower-income families during Covid-19, there is no data to show if that has put them back on the paths they were before the pandemic, he said.
"We have to take the perspective that low-income families are likely to have suffered impacts that go beyond just the wage losses. Career paths have been upended, families have suffered tremendous stress from being trapped in what is often inadequate housing, and resources will have been drained to cope with the various challenges of daily life under Covid-19 and our changing economic and social restrictions.
"We have to look at schemes that go beyond just 'fixing' the losses in wages, which have already been accomplished to some extent, and look at how to ensure that low-income families can share in the economic recovery, through helping them achieve higher earnings and better job opportunities," said Assoc Prof Theseira.