The Big Read in short: Homegrown food produce — will Singaporeans bite despite bigger price tags?
SINGAPORE — Though local produce costs higher than imported ones, Ms Doreen Chan still believes she is getting more bang for her buck by buying local, as they are "fresher" and "better in quality".
Each week, TODAY's long-running Big Read series delves into the trends and issues that matter. This week, we look at how higher prices of local produce could pose a challenge to Singapore's push to boost food production. This is a shortened version of the full feature, which can be found here.
Cabinet Minister Grace Fu recently called on consumers to buy local food produce, even if they cost more than imported ones, as a 'co-investment' in Singapore's food security
The Government's '30 by 30' goal aims to produce 30 per cent of the nation's nutritional needs locally by 2030
While efforts are underway to boost local production and demand, the higher prices of local produce is a major deterrent for consumers interviewed by TODAY
Food producers say the high costs of manpower, electricity, land leases and other overheads mean it is tough for them to compete on price alone
To achieve the '30 by 30' goal, experts suggest increasing public education and providing more financial assistance to farmers
SINGAPORE — Though local food produce costs more than imported ones, Ms Doreen Chan still believes she is getting more bang for her buck by buying local, as they are "fresher" and "better in quality".
"I like hydroponic vegetables because they are much cleaner to me," said the 76-year-old, who works in the healing services industry. 
"I get local eggs too, like Seng Choon eggs, which I find to be fresher than imported eggs. They're more expensive, by a dollar or so, but the quality of local produce is so much better."
Ms Chan is one of the few who are undeterred by the generally higher prices of local produce, based on TODAY's interviews with 10 consumers.
For most of them, the costlier local options is a deterrent. 
A common sentiment comes from 20-year-old student, Ms Clarissa Lim, who said: "I always look out for prices when buying produce, and the higher cost of local produce definitely deters me from buying them. 
"Money is tight these days because of rising inflation, so it's important that I save the extra bit of money."
The issue of supporting local produce and its higher costs is in the spotlight after Minister for Sustainability and the Environment Grace Fu spoke about it in Parliament in April. 
In her speech, Ms Fu highlighted Singapore's "30 by 30" goal, which was announced in 2019, to produce 30 per cent of the nation's nutritional needs locally by 2030. 
Ms Fu called for more support in buying local, even if they cost more than imported produce. 
"When we buy local, we are supporting our local farms and F&B businesses that use local produce. We are co-investing in our food resilience for the future. It is a symbiotic relationship," she said.
WHY IT MATTERS
The Singapore Food Agency (SFA) said in response to TODAY's queries that local produce is one of Singapore's strategies in strengthening its food security and mitigates the country's reliance on imports.
Singapore currently imports more than 90 per cent of its food.
SFA said efforts are underway to boost local production, such as the Lim Chu Kang Masterplan, which will transform the area into a high-tech, highly productive and resource-efficient agri-food cluster. 
The agency has also been supporting the industry to boost its capabilities and capacity through various incentives and grants for food producers to adopt innovative farming technologies or carry out research and development.
However, based on TODAY's interviews with consumers, industry experts and eight food producers, such efforts have yet to help reduce the cost of production enough to lower the prices of local produce and increase consumer buy-in. 
Local food producers told TODAY that competition from lower-priced imported produce is their biggest challenge. For most of them, the high cost of manpower and production here is the main factor that drives up the prices of their products.
According to food security experts, the price conundrum is an issue that needs to be addressed if the "30 by 30" target is to be realised. 
THE BIG PICTURE
Mr Melvin Tan, director of fish farm Blue Ocean Harvest, explained that the production cost in Singapore can easily be three times higher than say in Malaysia.
"This poses a challenge in bringing our products to local supermarkets so they can be easily accessed by the public."
Farming in land-scarce Singapore also means that the cost of land leases is high, which is another contributing factor to the price of local produce.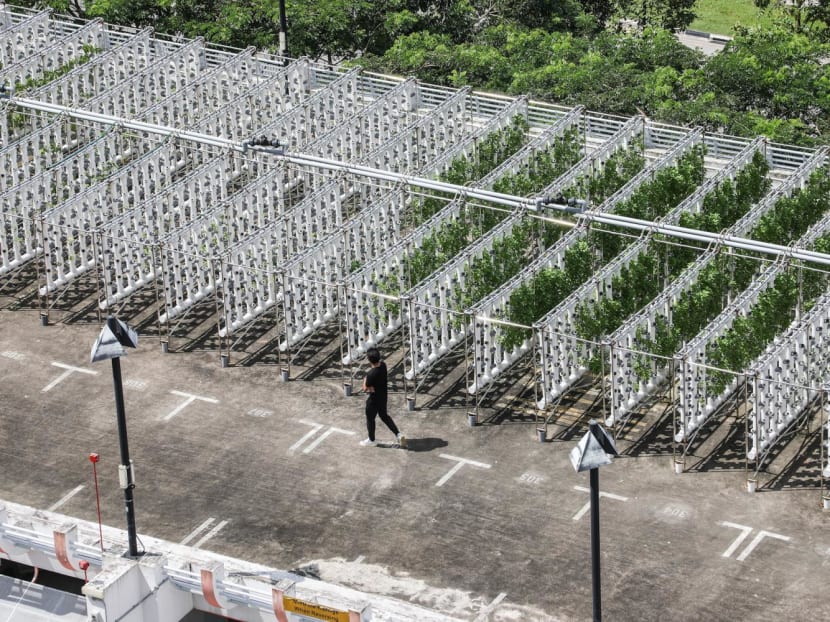 Mr Leon Hay, owner of goat farm Hay Dairies, said that he placed a "high bidding amount" for his current land lease, which is valid for 20 years — a period of time that he described as "very short".
"On top of that, we have the additional overheads to show SFA to prove that our produce adheres to very high food safety standards. 
"We have to pay substantial amounts of fees yearly to be certified and audited for food safety, which imported produce are not subjected to since they undergo a different system of quality control and food safety," said Mr Hay, adding that it costs about S$2 million per year to run the farm.
Another factor is the sharp rise in electricity costs in the last couple of years. 
The price difference between local and imported produce varies according to the food category.
For produce like eggs and vegetables, the price difference can range from a few cents to a dollar by weight. But in terms of percentages, the difference can be significant.
For example, a tray of 10 eggs weighing 60 grams each from Chew's Agriculture costs S$3.65, whereas the same product weighing 55 grams per egg from Malaysia costs S$3.30 at NTUC FairPrice supermarkets.
A 100-gram bag of pre-cut baby spinach from Artisan Green, for example, costs S$6.95 on local fine food purveyor Merchant Brothers' online shop Pantry Selects, whereas the same product with the same weight from Australia and Italy costs S$3.80 and S$4.80 respectively on online supermarket RedMart.
This means the local produce can cost about 83 per cent more than imported ones. 
Despite the odds stacked against them, local farmers are taking concrete steps to improve their marketing and branding, in an effort to boost local demand. 
These include marketing their produce as fresher, more value for money, and better in quality compared to imported produce.
Mr Ray Poh, founder and managing director of indoor hydroponics Artisan Green, said: "We brand our products as being fresher, locally grown and pesticide-free. This is a prominent feature throughout our packaging, which is made from sustainable paper, to make us stand out more on the supermarket shelves.
"I think it works because our loyal customers tell us they are willing to pay more for our produce since they are fresher and last longer."
Besides marketing, local farmers also invest in efficient and quality customer service to retain and expand their consumer base.
Some also sell directly to the public rather than through supermarkets while others work with local food establishments on a "farm-to-table" concept to attract customers who seek an authentic experience of having fresh, local produce on their plate.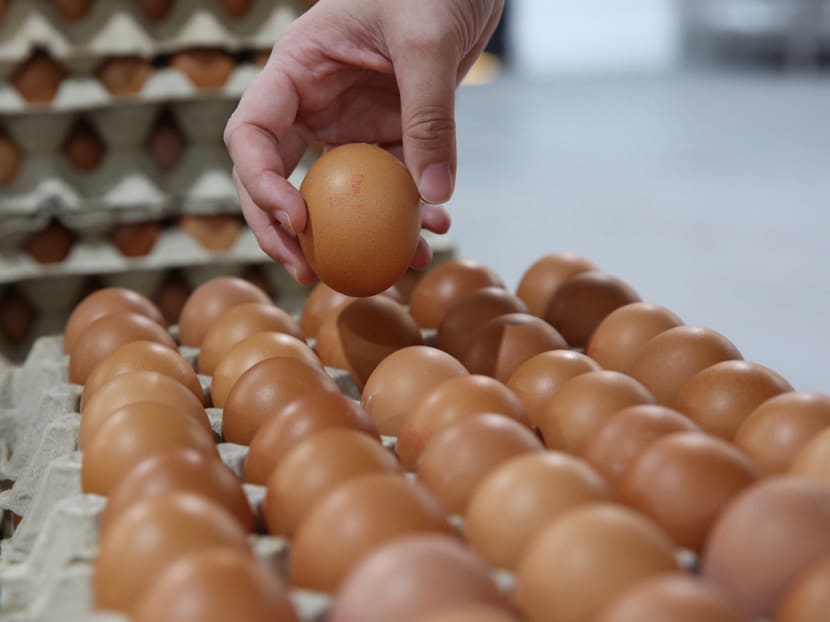 THE BOTTOMLINE
Food producers and industry experts say that more can be done to boost the local food production sector.
Public education should be the emphasis, said Professor William Chen, a professor in food science and technology at Nanyang Technological University. 
"We can push for more volume in production, but we cannot keep producing more if no one will buy it."
Agreeing, Mr Hay said: "We need more public education on buying local produce to boost local demand, which is lacking." 
Associate Professor Matthew Tan, an aquaculture expert at James Cook University, added: "I believe we can start education from young in schools, not just about food security and sustainable consumption, but also about reducing food waste."
He said that while SFA is already providing financial help in the form of grants to local producers, this support must be increased, along with public awareness on improving the nation's food security.
He added that other countries have mitigated similar problems by imposing import taxes, and using the tax gains to subsidise local farmers.
"However, this may not be viable here as Singapore prides itself as a free port, and may be hesitant to impose an import tax.
"We must then find a balance between maintaining our stance as a free port, while also increasing support for local farmers, so that we can achieve 30 per cent food self-sufficiency by 2030." Assoc Prof Tan said.
While the costs of production may be high, particularly for tech-reliant farms, Prof Chen believes that such costs can eventually be recovered through higher levels of production and consumer buy-in. 
Agreeing, Assoc Prof Tan said: "We can achieve 30 by 30, and we have to. We are lucky that we have enough food in our generation. We must ensure that our future children have the same luxury. This is about investing in their future."