The Big Read in short: Abuse against women comes in many forms, and can happen to anyone
Each week, TODAY's long-running Big Read series delves into trends and issues that matter. This week, we look at the violence involving intimate partners in Singapore and what more needs to be done to tackle the problem. This is a shortened version of the full feature.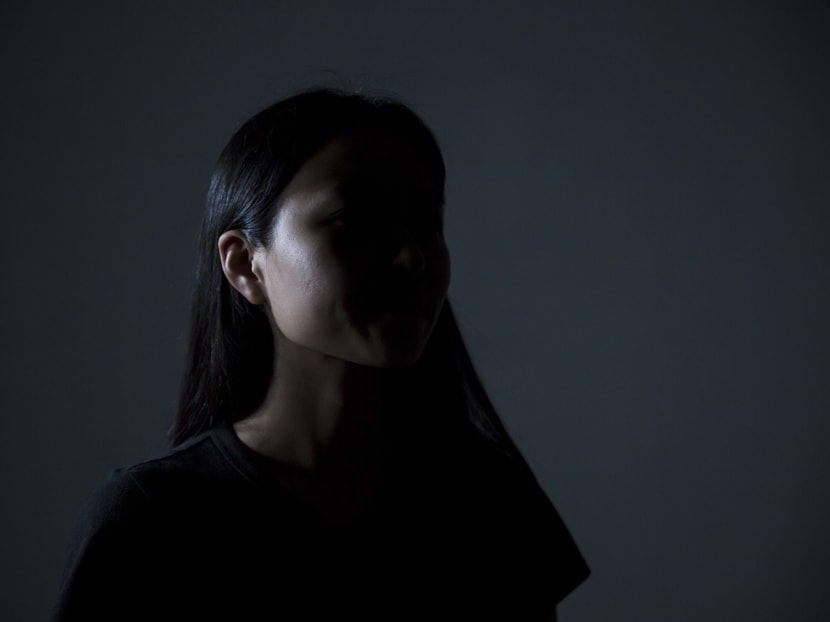 Each week, TODAY's long-running Big Read series delves into trends and issues that matter. This week, we look at the violence involving intimate partners in Singapore and what more needs to be done to tackle the problem. This is a shortened version of the full feature, which can be found  here.
SINGAPORE — It was just a S$2.50 meal. Even then, Wendy (not her real name) had to get permission from her then-boyfriend to buy it.
And it wasn't because Wendy was financially dependent on him — she graduated from Nanyang Technological University and was a former top banker before starting a business with her ex.
What Wendy didn't realise then was that she was being psychologically abused by her boyfriend, until her friend pointed it out to her.
"He told me, 'I trusted you with all these business leads and you didn't deliver.' It's the slow chipping of your mind, it starts getting very messed up. You think, 'maybe I'm really that bad'," she said.
In another case three years ago, Afiqah's then-boyfriend flew into a jealous rage and threatened her with a knife after seeing some old messages she sent to her previous lover. Afiqah, who did not want to reveal her full name, was three months' pregnant at that time.
"He said to me, 'I will make sure I end your life'," said the 23-year-old.
Both Wendy and Afiqah are among the growing number of unmarried women who have been abused by their close partners. They are not able to file for a Personal Protection Order (PPO) because of their single status.
With a PPO, abusers cannot use any form of violence, whether physical or emotional, against their victims but it only applies to family members.
More help for victims like Afiqah and Wendy could be on the way with proposed changes to the Protection from Harassment Act (Poha) to be tabled in Parliament "in the next few months", said Law and Home Affairs Minister K Shanmugam about a month ago.
STATS 'DON'T SHOW THE FULL PICTURE' 
According to the Family Justice Courts:
2,700 PPOs were filed on average each year over the last five years

2008: 2,500

2013: 3,100

2018: 2,500
The percentage of applicants that are women has consistently been at around 70 per cent.
Figures from family violence specialist centres such as Pave and Trans Safe also do not show a discernible trend.
Social workers say that it is difficult to draw a "substantive conclusion" just from the numbers alone, as it is mostly a function of reporting.
Read also
'HE DIDN'T HIT ME'
Beyond physical violence, social workers and lawyers TODAY spoke to also say that they see a growing number of cases involving psychological and emotional abuse.
Psychological abuse includes:
Verbal abuse, for example, the use of vulgarities or demeaning words and constant criticisms

Issuing threats

Constant surveillance

Isolating one's partner from friends and family
Ultimately, abusers want to exert dominance and have power and control in a relationship, be it through physical or psychological means, social workers say.
Social workers stressed that it is wrong to perceive psychological abuse as a less extreme form of violence than physical abuse.
Words have just as much of an impact as physical abuse, noted Ms Kanniga Gnanasekaran, senior social worker at SINDA Family Service Centre, which takes in cases from all ethnic communities in Singapore.
For Jane (not her real name), who has a law degree and has been working in the finance sector, the shouting and put-downs from her ex-husband were "far more damaging" than the instances where he grabbed and pushed her.
Experts note that the form of psychological abuse has become more sophisticated and complex, amid technological advancements and the pervasive use of smart devices in everyday life. 
Some examples social workers and lawyers have seen include:
Driving at high speeds to cause fear in victims

Installing CCTV cameras at home or GPS trackers in cars to monitor their partners

Threatening to post something demeaning or private on social media
While a PPO can be filed on the basis of psychological abuse, family lawyer Tan Siew Kim said the burden is on the victim to prove that psychological abuse — mostly unseen and invisible — has taken place.
THERE IS NO 'TYPE'
Women like Wendy and Jane — both well-educated and successful in their careers — are clear examples that abuse is not just limited to those from a lower socio-economic status or educational levels, a misconception social workers have been trying to correct. 
Social workers pointed out that there is a pattern to the abuse. After a violent incident happens, the perpetrator would usually apologise and make amends, becoming the man they fell in love at the start.
Income or education or any other social attributes has no bearing on whether a woman would be in an abusive relationship as the reasons go beyond factors such as dependency.
Jane, who was with her ex-husband for 13 years, said her efforts to leave him were hampered by her low self-esteem, worn down by years of psychological abuse. 
"It's like slow torture. And you do believe them (when they blame you). You love this person, you want their opinion of you to be better," said Jane.
Read also
SMALL, INCREMENTAL STEPS
While it is hard to assess whether the incidence of relationship violence has worsened or improved based on the statistics, social workers and lawyers agree that they are seeing a lot more awareness on this issue, and that more victims are coming forward voluntarily to report the abuse or to seek help through counselling.
Several factors may have contributed to this heightened awareness:
Technology

Publicity campaigns by government agencies and social service agencies

Changes in the way the police handle domestic violence cases

Cultural and mindset shift
"For the longest longest time, everybody just said, 'This is not my problem. These things happen, this is behind closed doors," said Mr Alan John, vice-president of Pave.
Relationship violence is also less of a taboo subject, and "that is helpful in letting victims know that they are not alone," said Ms Gnanasekaran.
CHALLENGES REMAIN
While social work practitioners say Singapore is heading in the right direction in tackling domestic violence and abuse, there are still gaps that need to be plugged.
Mr John believes that the only way to stop violence is to stop it early by targeting the belief systems and values of both boys and girls.
Beyond wider societal changes, the victims' desire to remain in abusive relationships despite the risk to their own safety is a constant challenge that social workers often have to work with.
"No matter how much you educate, because violence is a cycle and there is a psychological and emotional link when (the abusers) are significant others, I think there is a limit to the work we can do," said Ms Gnanasekaran. 
For the various women TODAY have spoken to, the hope to see their abusive partners change as well as fear were some common factors that motivated them to stay in the relationship.
But they all found their own strength to break free from the cycle, whether from their own realisation that they deserve better or from the birth of their daughters.