Affordable Art Fair S'pore: What does a S$100 artwork look like?
SINGAPORE — The Affordable Art Fair (AAF) loves Singapore so much it's holding another one this year.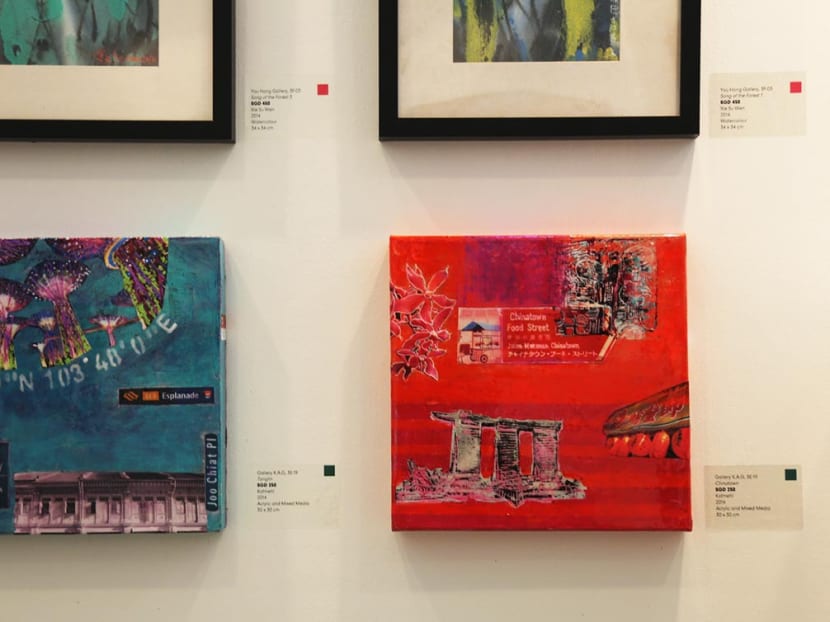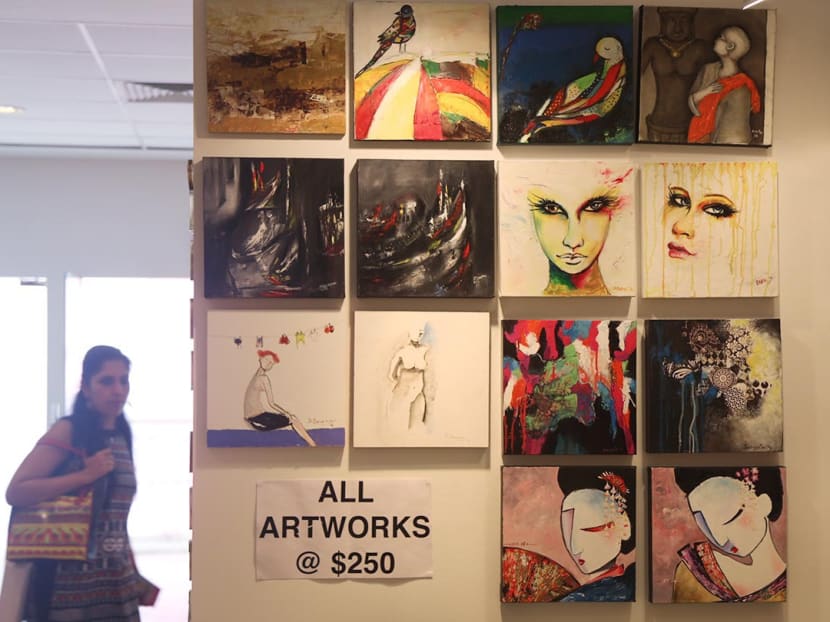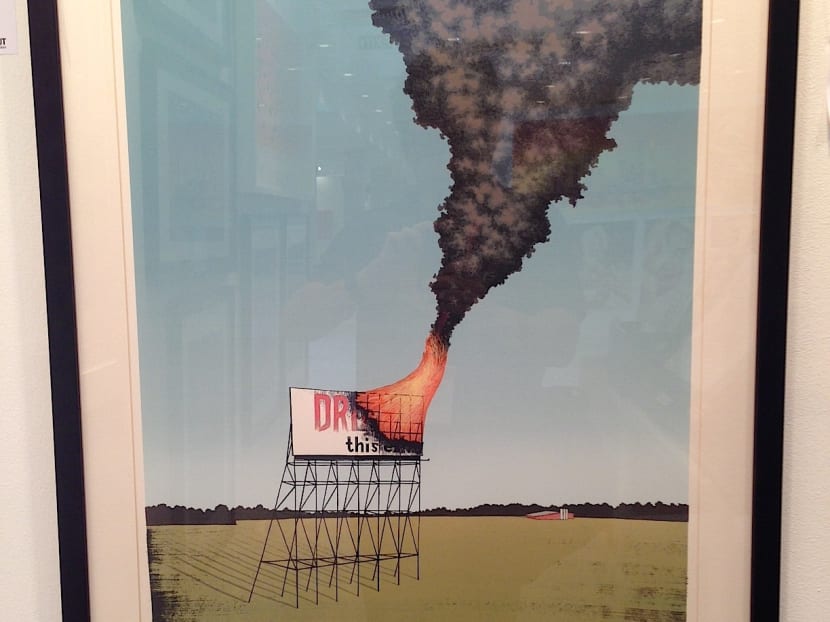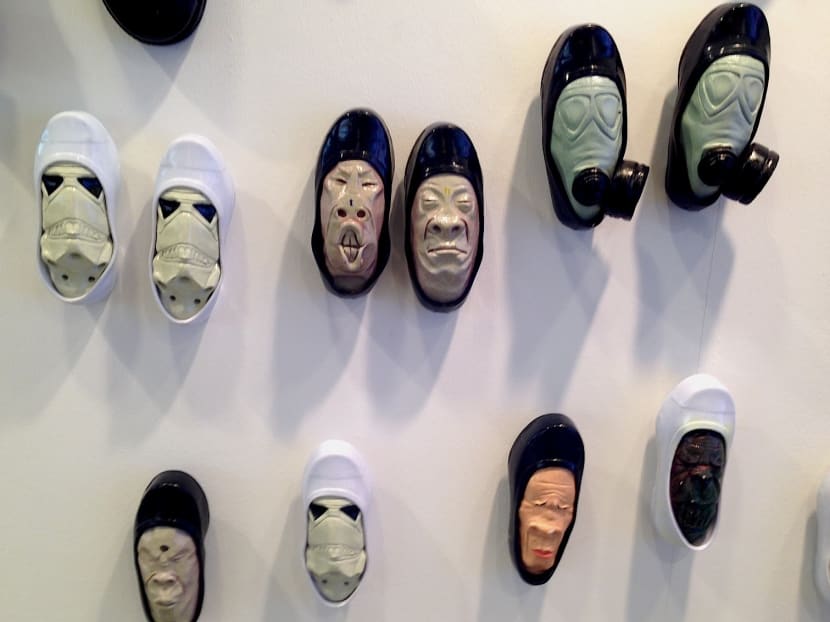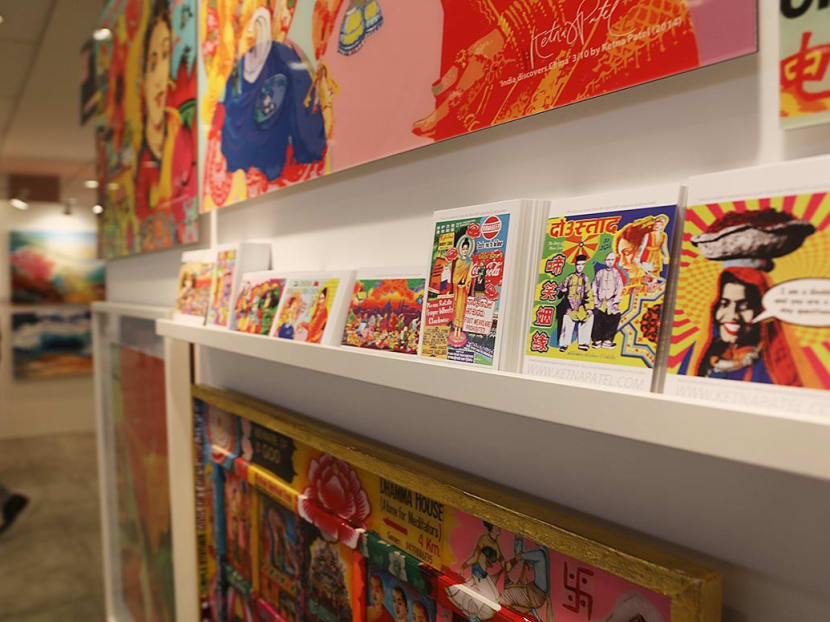 SINGAPORE — The Affordable Art Fair (AAF) loves Singapore so much it's holding another one this year.
Yes, holding after its first May edition a while ago, the usual year-end four-day showcase is back at the F1 Pit Building.
And such is its magnetic personality that it has attracted two new art fairs to hang out around the same time (Bank Art Fair and Spot Art). "I take it as a compliment that people want to be alongside us," said Paul Matthews, AAF's Director of Development.
Indeed it is. Now on its fifth year, you can safely say that AAF, together with Art Stage Singapore, has definitely had a hand in changing, in no small way, Singapore's art scene in terms of art market buzz and just all-around art awareness.
I caught the preview and, as always, AAF looks great. You've got 108 galleries showcasing 950 artists. The Under S$1,000 Wall is back. Homegrown gallery INSTINC's artists will be doing a live painting of a Volvo car at some point. Keep an eye out for the Young Talent Programme showcase — this year you've got Ryf Zaini, Zhang Fuming, Ezekiel Wong, Dan Wong and, for the first time, two young artists from Myanmar: Khin Thethtar Latt @ Nora and Zu Ei Phyu. Workshops and talks galore, too.
There's at least one pleasant surprise for supporters of ground-up initiatives in the local arts scene: A super brand new Singapore gallery called Flaneur is making its debut. In fact, founders Mike Tay and Vincent Chow have yet to open their actual space at Jalan Besar but here they are.
As for the price range, it's the usual drill: All between S$100 to S$10,000, with 75 per cent of these under S$7,500.
And then I realised, despite having practically been to all editions, I had no idea what a S$100 artwork at Affordable Art Fair Singapore looked like.
So I went hunting for them.
And came up empty-handed. Majority of the works are in the four-figures and even the cheaper ones are around the S$400-S$500 mark. Still, I came pretty close. If you squint hard enough, you'll find little ceramic works, photographs, prints and paintings that aren't exactly S$100 but close enough.
Alternatively, if you're lucky, you might bump into artist-scientist Isabelle Desjeux at the children's art section. She's got her interactive weeds project going on and if you're nice enough, she might give you a photograph from her rubber seeds series.
And if you're super nice, she might even sign them for you.
Voila! Free artwork.
Check out the photos to see the *really* affordable artworks we've discovered at the fair.
Affordable Art Fair Singapore runs until Nov 23 at the F1 Pit Building, 1 Republic Boulevard. For more info, visit http://www.affordableartfair.com/singapore.