We RAT on SKL0!
So yes, we had a chat with Samantha Lo, also known in some circles as SKL0 and, erm, Sticker Lady. So, without further ado, here it is. SKL0 before, during and after the "Sticker Lady Saga". Find a nice kopitiam and order kopi and, as one of her stickers go: "Press to stop time". It's a pretty long chat.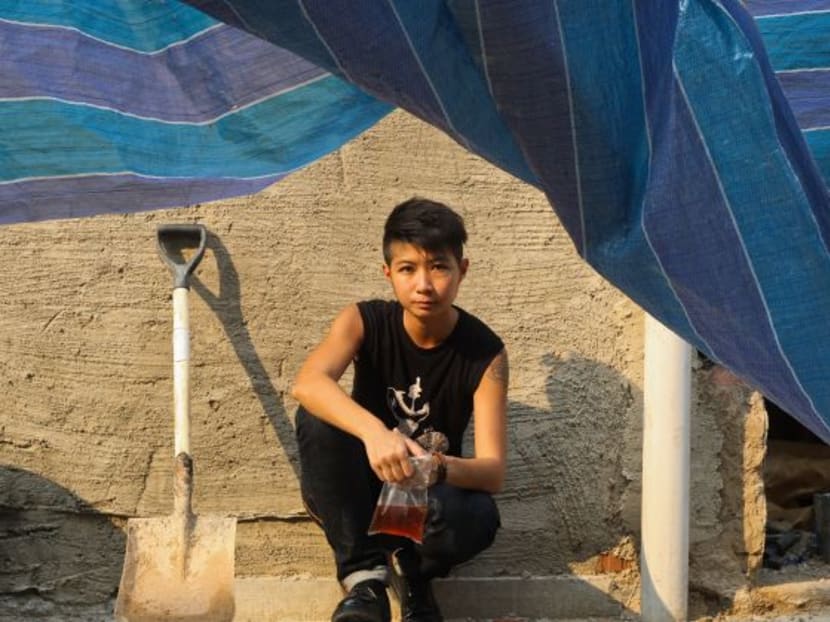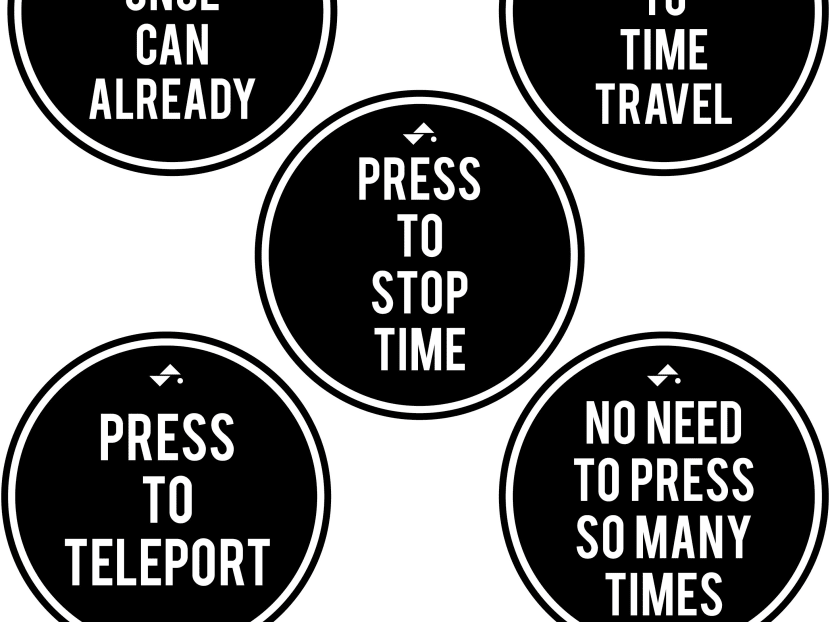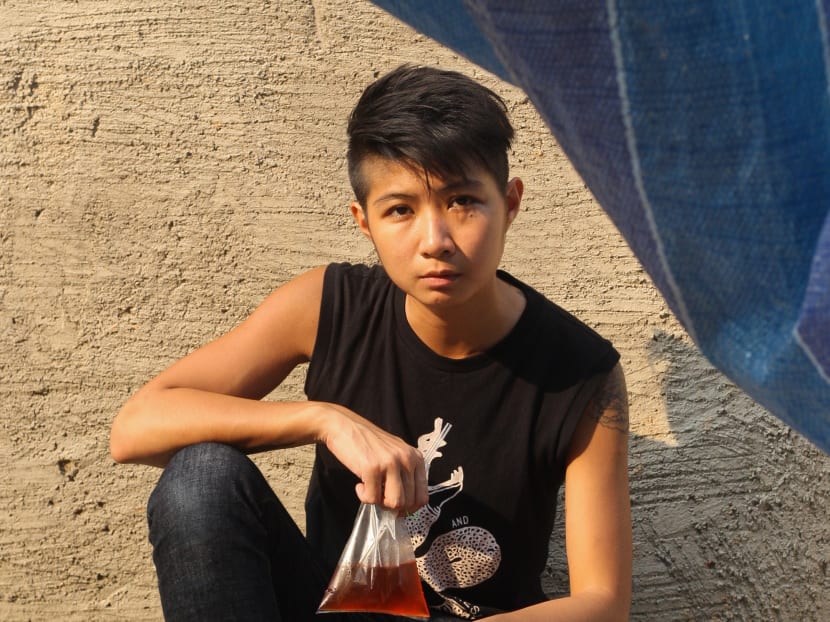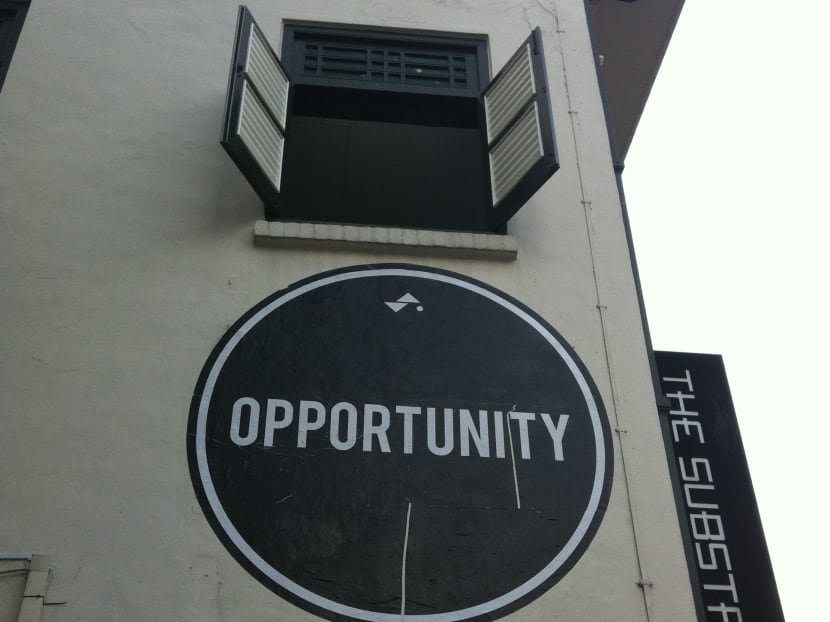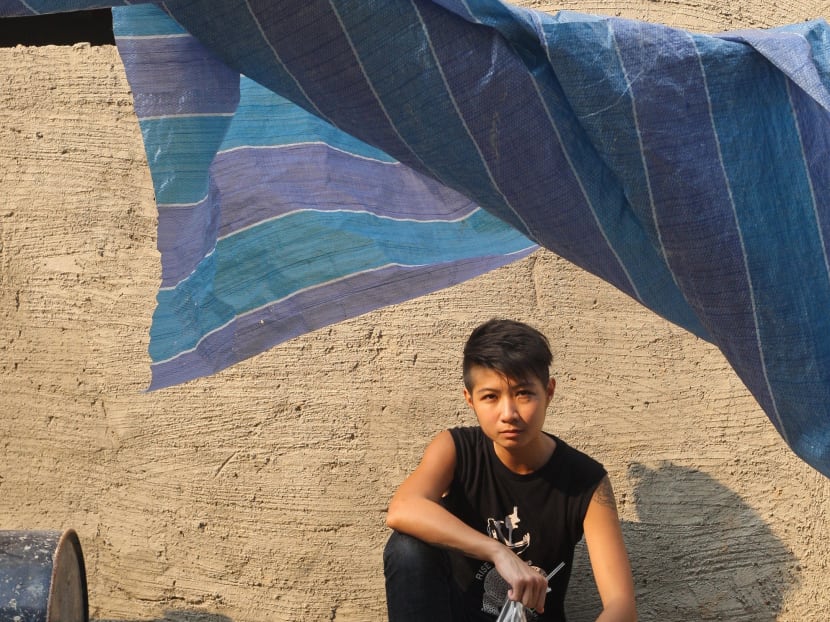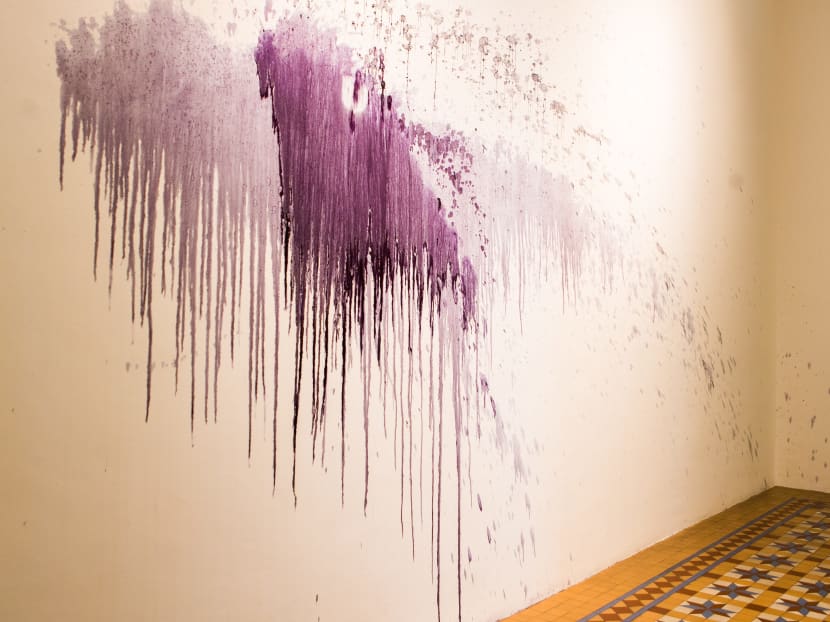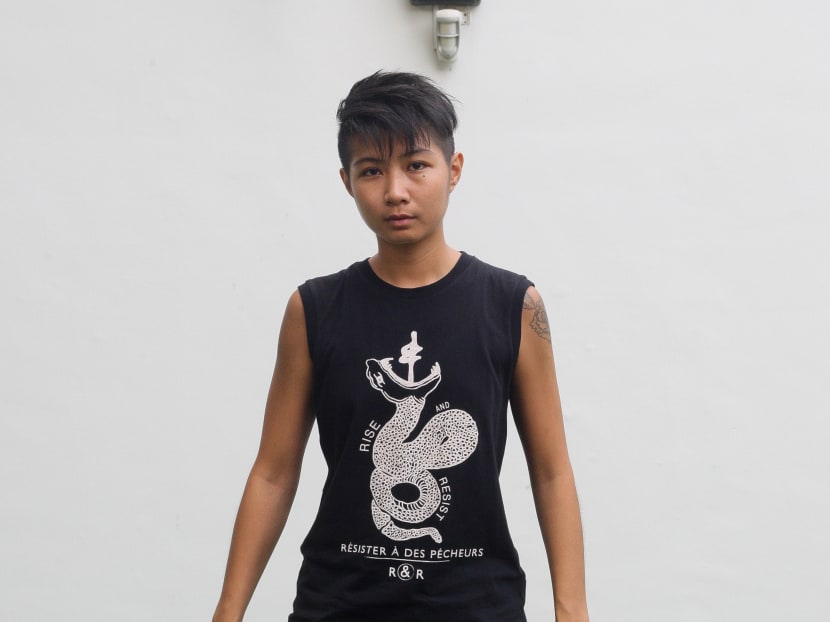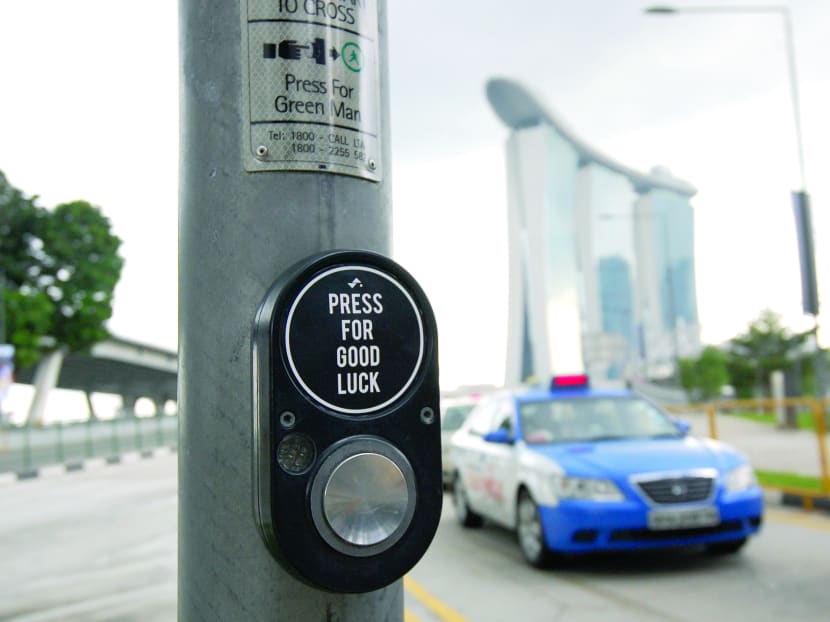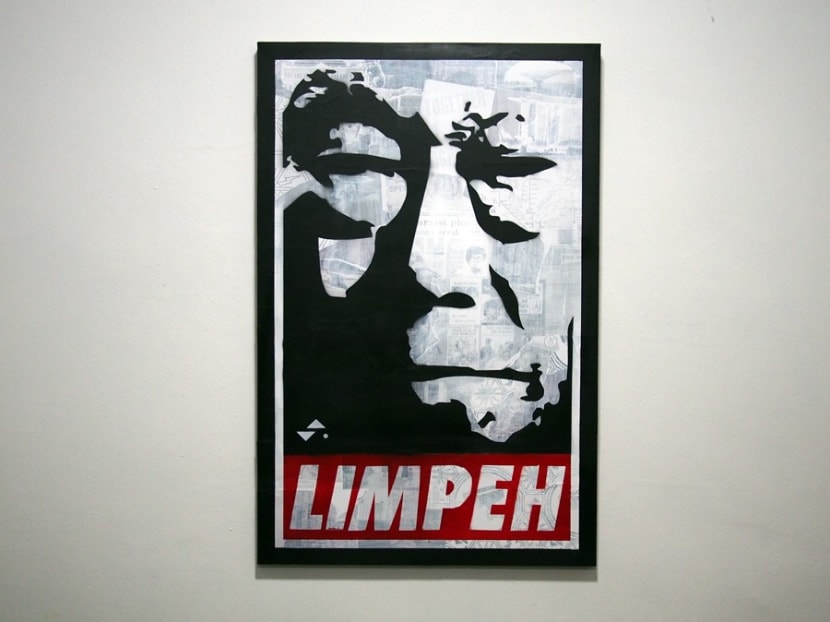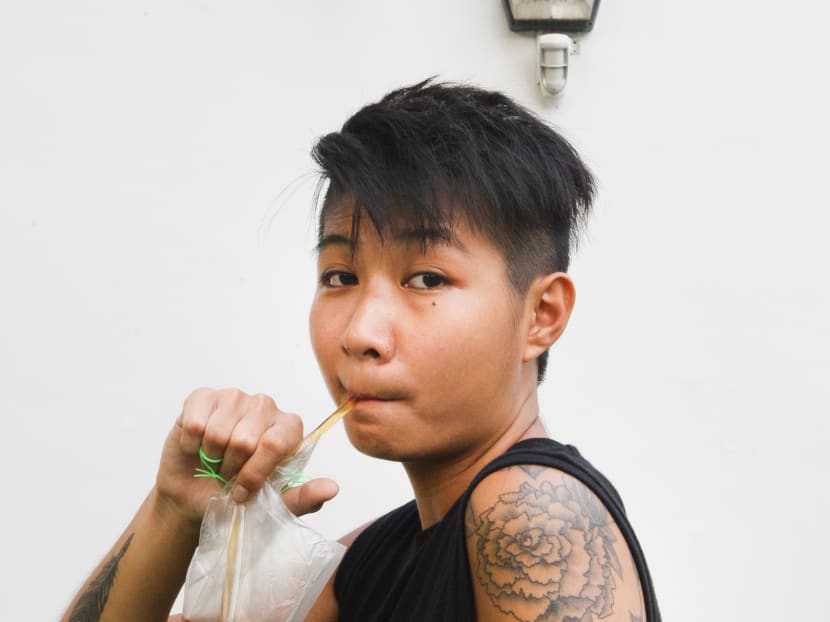 So yes, we had a chat with Samantha Lo, also known in some circles as SKL0 and, erm, Sticker Lady. So, without further ado, here it is. SKL0 before, during and after the "Sticker Lady Saga". Find a nice kopitiam and order kopi and, as one of her stickers go: "Press to stop time". It's a pretty long chat.
***
I GUESS WE CAN START WITH THE MOST OBVIOUS QUESTION. AFTER NEARLY A YEAR OF THE WHOLE STICKER LADY SAGA, HOW DID IT FEEL?
I think it wasn't just the sentencing, but more of having the whole thing conclude. That was a huge relief. It was just knowing that I didn't have to wait anymore.
SO WHATEVER THE COURT'S DECISION WAS—
I was ready to accept it. It's about being responsible for your actions. I mean, for the past 11 months, I was preparing myself mentally and emotionally. A lot of what I didn't expect to happen, happened as well. I didn't expect this much attention. I didn't expect my friends and loved ones to be put under pressure as well. The first few weeks were really, really tough lah. After coming out of lock-up, I was a hermit for a week, just battling thoughts in my head. Just crazy lah. And after that, having to deal with this new life, new identity… Throughout the entire 11 months, it was just coming to grips with this reality that I'm experiencing right now. A lot of good and bad. And it wasn't something that I expected to happen to me, but I'm grateful that it did — it is quite an experience.
WHEN YOU'RE AN ARTIST THAT DOES WHAT YOU DO, SURELY YOU WERE AWARE OF THE POSSIBLE OUTCOMES OF THE ACTION?
The only thing I really expected was the possibility of being arrested when I first did it. Of course, (because of) the nature of this action alone — of sticking things in public and putting things out in public — there is the possibility of being caught. We all know that it's illegal but I really believed in it enough to actually want to do it. And I think (fellow artist) Antz felt the same way. If not, we wouldn't have done it together.
SO WHAT WAS THIS ACT OF PUTTING UP STICKERS FOR YOU?
It was an act of reclaiming spaces, to make Singapore feel like Singapore again. It was my reaction to the surroundings and the people who inhabit these spaces. It was meant to relate to people, to form that connection with that Singaporean in them. What we have is unique. I wanted people to look around, to lighten up with a little humor. Your day doesn't have to be just nine to five. You don't really have to go around looking at the same things and complaining this place is boring. I wanted people to look around and see that we are beautiful.
WHEN DID YOU START THIS STICKER PROJECT?
This particular one, Champion Colloquial — I just coined it not so long ago because I never really named my stuff, you see (laughs) — these circular stickers were actually conceptualised maybe 2011.
It was based on a lot of research, observations and conversations. I'm actually naturally quite an obsessive person. If there's a question in my head, I'll keep thinking, finding out the reason why it's like that. And when I become obsessed with something, it creeps into my subconscious and everything I produce after is a result of that. And at that point of time, it was Culture.
When the traffic light button stickers came out, (it was when) I was very intrigued by what we could actually call our own. If you look around everything is getting homogenous. Everything looks the same. Not just buildings, but even signages, advertisements popping up everywhere. Just a lot of noise. And in the end, everyone just takes it in anyway. In fact, we accept this new Singapore to be what it's gonna be.
I wanted a Singapore that felt like Singapore again. It was through street art — the act of taking back spaces, the medium where the public is mostly involved in, the medium where your voice is loud and far — that I wanted to inject that bit of Singaporean-ness back into the environment again.
If you walk around, you don't even see those old playgrounds anymore, those old hawker signs. All these things are just gone. And on top of that, there is a little bit of a behavioural change as well. Even Singlish is disappearing. Of course you need to speak good English, but don't associate (Singlish) to the lower class, you know?
(Before the stickers,) I actually did this intervention, which looks like those bus stop ads that you peel off. I asked the public: What is our culture? And below were different answers: "No culture", "I don't know", "We have a culture", "Like that lor", "Rojak", different things.
I actually walked back to all those places I stuck them at to see what people peeled off. They were all Singlish. No one really peeled off "We have a culture" or "A unique culture", it was all very negative. And it was all Singlish. So that was quite a good indication already, no?
And so from there, I felt, why not try and say something about it lah.
AND SO YOU HAD THE STICKERS. CAN YOU SHARE THE CREATIVE PROCESS BEHIND THESE?
It was inspired by those speed limit stickers at the back of vans. I've observed that people are pretty impatient. They're always in a hurry, some of them just look at their phones and just walk straight. I wanted them to just slow down. So I thought, hey, speed limit. And, hey, black circle. So I just modified it a little bit.
The first design I ever did was "Slow the f*** down". It was meant to be applied universally. When you walk past it, you'll be like, hey! That was the impact I wanted to go for.
But applying the first one always takes a little bit more thought. So there I was at a crossing and there was this idiot jamming the button lah. And I'm like, I looked at my circle (sticker), looked at the circle (button) and — it was perfect.
So I rushed home and straightaway came up with seven designs, each one saying something different, all based on the mannerisms, quirks, familiar sayings and the language that we are familiar with. The first one was "Press once can already".
AND WHERE WAS THIS FIRST EVER STICKER PLACED?
It was at Haji Lane, diagonally across Raffles Hospital. I remembered, after placing that one, really quickly lah, I stepped back. Two seconds later, there was a lady that came by. She pressed the button, then she looked at it and smiled. She took her phone out, wanting to take a picture of it but the next thing you know, the green man came on and she crossed the road. But that did it for me.
SHE MISSED OUT ON HISTORY.
Completely understandable. Priority's where you need to go. (smiles)
CAN I JUST CLARIFY, WHILE YOU WERE PUTTING UP THE STICKERS, YOU WERE ALSO GIVING THEM AWAY?
Yes.
SO SOME OF THE STICKERS WE SAW…
May not have been pasted by me.
THAT ADDS ANOTHER LAYER.
And it's flattering, cos sometimes I walk around and "I didn't do that…" Actually most of it wasn't by me. I left them out and for (people) to apply them the same way I did, I thought was so cool. By doing that, it's extending the reach because they too believed in it to want to spread its voice.
HAVE YOU SEEN IT OUTSIDE OF SINGAPORE?
Yes, people took pictures of it for me. London, Stockholm… They were done by other people, which was pretty cool.
LET'S REWIND A BIT. HOW DID YOU GET INTO THE ARTS?
I was from RMIT, with a business management degree. Before that, a science diploma. Nothing to do with the arts. Not formally trained. (smiles) I got into it, when it hit me one day a few years back when I was still a factory worker —
YOU WERE A FACTORY WORKER?
I did a lot of funny jobs before. I was a cook once. A laboratory technician at Marigold, which was that factory I was talking about. I was a bartender, a server, an admin assistant… I was even a sandwich packer. Through these jobs, I met a lot of really interesting people from different walks of life and nationalities. Their stories and experiences helped shape my outlook at life and people.
AND THE ARTS BIT…
It pretty much started when I realised I needed to do something with my life. That was when I was 23? I started this (online) magazine that covered local talent called RCGNTN(.org in 2009). It was then that I got curious about the local creative community. I really wanted to provide a platform for Singaporean talent from the arts, music, design, fashion, and put them all together in one place.
I had a lot of friends back then who were real talented, but not really recognized for what they did, and I wanted to provide that platform for them.
SO THE TURNING POINT WAS WANTING TO GO "HEY THESE PEOPLE ARE WORTH LOOKING AT" AND NOT ABOUT YOU AS AN ARTIST?
Yeah. That magazine is for them, and it was that magazine that kick-started everything for me. It was where I got to know Antz and Zero and all the other amazing talent in this country. I would conduct interviews, ask them how they felt about being a local creative in this industry in this country. And a lot of the responses were rather negative, I would say. The main highlight was that they did not feel that there were a lot of opportunities for them, not a lot of appreciation, things like that.
I kept asking these questions but no one could really say why. So two years into the magazine and after all these conversations and interviews, I realised that exposing these thoughts and their talent was not enough. I wanted to do a little bit more. So I started taking all these questions and thoughts and brainstormed on them so that I could actually ask them back to the public.
The most prevailing (issue) was culture. Is it because we do not relate to a lot of works here? And then, why is it we keep looking abroad? Is it an issue of information overload? That the internet was providing us with a lot of information from abroad? It was a lot of things. A lot.
I too saw that there were more people coming up, and more platforms for these people as well. It wasn't a matter of wanting to rise above that but it made me wonder if my efforts to help provide this platform was even going anywhere. I'm just one magazine among other magazines—people are gonna spend five or two seconds on one person and move to the next.
The reason why I started the magazine was to expose these talented individuals and collectives, and show people that Singapore has talent, has something credible, comparable or even better. But was I going anywhere with that? That was the question.
SO WHEN DID THIS TRANSLATE INTO YOU ACTUALLY CREATING SOMETHING?
Maybe in late 2010, early 2011. I created this platform called XIV, which is part of RCGNTN. RCGNTN was more of exposing people, XIV was the part that's actually a little bit more SKL0, a little bit more "let's think about this", "let's talk about this".
It was a virtual place to talk about things. You could also say (it's) an event kind of thing because it was through XIV that I curated an art show tackling questions like culture.
XIV is actually named that way because it was based on number 14 in the Singapore constitution — the right to free speech. So pretty much that platform was for people to voice out and think of things critically. But of course at that point of time, you know how you see the same people at every event? And when I did the art show, it was the same people who turned up. The reach is limited. The same with XIV when it was functioning as a website, some people would rather not read the whole text.
So it was through this art show that I realised this was not getting out far enough. That's when the stickers came about.
AND SO WE COME FULL CIRCLE — THE "CULTURE SURVEY" AND THE STICKERS. WHEN DID SKL0 COME OUT?\
When I started doing the stickers. Before that, the stickers weren't on that large a scale. But I was already designing stickers, giving them out and pasting them. Basically those were the only non-sanctioned things that I did, and with non-sanctioned things, real identities cannot be exposed. SKL0 was born as an alter ego, the one that went out and did things when Sam was the one who pretty much did all the other work.
SO YOU HAD THAT AND THE MAGAZINE — AND WERE YOU STILL DOING YOUR ODD JOB THING?
Well, at that point, I did have odd jobs. I was an admin assistant at that point, working at DHL, I think. After that, I got spotted by a brand consultancy and started being a project manager for them, but the whole time, I was still running RCGNTN. As for the artist bit, I'm not sure. I just created what I wanted to express. It was my outlet.
BUT OBVIOUSLY YOU HAVE A SENSE OF DESIGN LAH. AND YOU HAD TO, IF YOU WERE DOING UP AN ONLINE MAGAZINE.
When I first started the magazine, I knew that there was a need to actually learn how to design, because I wanted people to go to the website and see that it's not a crappy website. I didn't have money to pay a designer, so I pushed myself to learn how to design. I spent three years straight, where I actually self-taught myself: Looking for inspiration online, learning Illustrator, Wordpress, Photoshop from scratch, training my eye for design... Every night I would actually do that. I was obsessive about making this website really work. From the website, PDF magazine release, stickers, flyers, tees… everything that was needed to make this work.
YOU WEREN'T INTO SPRAY PAINTING OR GRAFFITI AT ALL?
No. Ever since I joined (art collective) RSCLS, it's like spray painting and all that, bo pian lah, don't know how to do. (laughs) I mean I'm learning how to try to integrate. I honestly think I'm the black sheep of the collective. Everyone can draw… I'm here doing static design images. Sometimes I wonder, what am I doing here? (laughs)
But the concepts that we have, the idea that we all have is the same — we are focused on the community, the people that we want to do these things for. So that's the main driving force lah.
So it doesn't really matter what medium you choose, it is how you want to reach out to these people that matters. What is your message, what is its relevance to them, how can you reach them and make them feel?
For the stickers, it was very straightforward. It's only four words. Or three words. And it was meant to capture your attention in five seconds. That was the point.
Because I knew there was a lot of noise everywhere—how are you gonna rise above?
And as an urban artist, you have to know how to rise above that to get your message across. You need to want attention. It's a pre-requisite.
CAN YOU TALK A BIT ABOUT YOUR FAMILY? ARE THEY IN THE ARTS?
No, it's a traditional, conservative, middle class family. My dad's a pilot, my mom's a homemaker. No siblings. I was obedient yet cheeky, I guess. When I was younger, I would say I had a really good childhood. Everyone has a rebellious phase growing up, and I'd like to think I wasn't that bad a kid—I was a pretty good kid. But I did get a little bit more distant from the family when I was in my secondary school years, partially because I'm gay, so it was a little bit difficult, in that sense.
We do talk, have dinners together every night, but it was just a matter of, you know, "grow your hair out, you're not doing so well at school, if you can just look feminine, you can just marry and we don't have to worry about you." Or "if you can study, just study harder, then you can support yourself and we don't have to worry about you." And I'm thinking to myself, I don't think I'll feel comfortable if I do that.
But one thing is for sure — I always went with the flow back then. It was a day-to-day thing; I was comfortable and indifferent to a lot that was going on around me with regard to the socio-political climate, to a point I was actually happy to be indifferent. When I was 15, I imagined myself at 25, married with a kid. I'm not kidding. It is that kind of mindset lah. I'm gonna be like everybody else, get married, blah blah blah. And I'm glad, when I was 24, I realised this was not what I wanted to do. How can I still be comfortable in my own skin and show people that I can do something, be someone?
And what's interesting is that because I did the magazine, got curious about the community, started caring a lot for the community and started doing more for the community that I got this far. The apathy and indifference to my surroundings stopped when I started caring. It was never about money and it was all my passion projects that brought me to this point.
WHAT DID YOUR PARENTS THINK ABOUT THE PAST 11 MONTHS?
I think it was very trying for them, especially after I just got out from lock-up. It was a very gloomy kind of setting. I just got news that I had graduated. Two days after I got my degree, I got arrested. That felt like shit.
It was really bad. I felt so guilty of making them feel that way. I never meant to hurt them, never meant to make them feel like they're failures. They did feel that way, tho. I mean, if you saw your kid going to jail right? They didn't say it, but I felt they were disappointed. That's the worst feeling you could ever feel.
So when I got back (home) and I got a spare laptop, I spoke to Zero and Laurie and they showed me that Channel NewsAsia link. All my stickers and stencils were on that picture. But no mention of my name and my face. And I was like, "Oh my god, why did they blow it up so big, man?" Like, come on lah, vandalism doesn't really come out on the news that much. It's not a big deal lah. That was the link going viral. I'm like, "Guys, can you please, if I have to go to court, please cover my face, I don't want people to know who I am…'
FROM AN ARTISTIC OR PERSONAL POINT OF VIEW?
Personal. I wasn't ready because back then my mind was in a mess. I just didn't want it to be such a big deal. And so after that, after getting the courage to log on to Facebook, I saw all these black circles starting to appear. And I broke down, man. It was the most amazing thing I had ever seen in my life. I was just really, really touched.
And so I went downstairs with my laptop. I felt really, really good about it. I showed my parents.
Prior to that, they knew about the stickers already (and) they actually liked it. You know what, the first article that came out in November 2011, of, like LTA not so amused, they actually brought it to a family dinner and said, "Eh, she did it, you know!" (laughs) But they didn't know about the (My Grandfather Road) one. To them, that was a bit too much.
But yeah, it was only the next day when they saw the public speaking for me and being totally supportive, that they felt, "Okay, our kid's actually not so bad." I told them not to worry and I'll settle all this on my own. The lawyer, the fees, the money — I'll clean up my whole mess. I've always been like that, independent from my parents since I was growing up.
I'm really glad because it brought us closer—they now know what I'm doing and they know I've never been happier.
DURING THAT POST-ARREST PERIOD, THERE WAS ALSO AN ARTS COMMUNITY TOWNHALL MEETING. WERE YOU AWARE OF THAT?
I was flattered. I was amazed. I was so happy that there was dialogue. The thing I was grateful for was not just the support, but that there was dialogue about the state of the arts. I wished I could go down, but at that point (decided) I'd rather not as it was a sensitive period.
YOU DIDN'T STOP DOING WORK, THOUGH. YOU DID SOMETHING FOR THE SUBSTATION, FOR EXAMPLE.
The Substation was really supportive from day one. I love them. After the arrest, they invited me—"Hey, anytime you want to do something on our walls, let us know. Just do it."
At that point in time, I was struggling with all these feelings and attention and stuff like that —and I felt gagged at one point because it was preferred by my lawyers that I did not make any comments.
It was a good move to be quiet about it, but it was painful having to take all that stuff. I was the subject of ridicule for a bit, criticism, misunderstandings, and people had to fight for me and I couldn't even fight for myself, you know?
So when the opportunity came up to actually do something, I took it. I did "Opportunity" at Substation. I did it straight, maybe a few weeks after I got out of lock-up.
It was meant to comment on a lot of things. It had a lot of meaning for me, it was very personal. With this case, it gave me the opportunity to be closer to my family, to really see who your real friends are, an opportunity for the urban arts to be heard, an opportunity for dialogue on the state of the arts, an opportunity for people to benefit from, campaigns out of that same design... And what better place to do it than Substation? It was an opportunity for the arts.
YOU ALSO COLLABORATED (ALBEIT UNCREDITED) WITH THAI ARTIST PRATCHAYA PHINTHONG FOR THE THAI TRANSIENCE SURVEY SHOW AT THE SINGAPORE ART MUSEUM LAST YEAR.
He wanted to talk about impermanence and spaces. And the SAM is pretty much like an authoritative space. They (Phinthong and David Teh of Future Perfect) were thinking who would be the perfect person (to collaborate with) and they brought me up. They did ask if I wanted to be credited which I didn't feel the need for, and we decided to leave my name out for good reason. Tho's a great guy—he's the one who told me it's okay to not go to art school and not know how to draw and still be an artist. It is after all a mindset, a way of seeing things, an attitude.
When he asked me to be a part of this, he wanted to know what I would do if I had this can of disappearing ink. The first thing I said was I wanted to bring it back old school — put in a pail and just throw it. Just vandalise, like how everyone saw me at that point. It was my way of expressing what I felt.
Commissioning a "vandal" to create work in a controlled space — many parallels we can draw here. And it fit the theme of impermanence; street artists put their work up in public being used to the fact that it probably wouldn't last as long as they'd like.
It was fun, just taking the pail and throwing it down the stairs — and after that it got into the parquet floor and we're like "Oh shit, faster wipe!" (laughs)
LET'S TALK ABOUT YOUR OTHER STUFF—THE "LIMPEH" IMAGES, MY GRANDFATHER ROAD… DID THEY COME BEFORE THE STICKERS?
After. Because it's a bit more dangerous lah. (laughs) It's still colloquial (and) you'll still see traces of the language that we always speak day to day in it. My Grandfather Road was actually meant for jaywalkers. So My Grandfather Road, being in a pedestrian crossing, and if they choose not to obey it and just jaywalked—"Hey, your grandfather road ah?"
That's why it had quotes. When they're walking it's like them saying it's my grandfather road. It wasn't saying Lee Kuan Yew's road, which is what everyone's implying. It's not. Take it easy guys. I'm making fun of you.
BUT THE "LIMPEH" ONES…
Yeah, that one I would say was a little bit more… I mean my work has always been targeted at the youth. Nineteen or maybe even younger. You must think about these things—marketing student yo! (laughs)
It's a matter of connecting to them and that's why I used the Obey (poster template) which has been bootlegged by everyone all over the world. The youth could connect to Obey, so when I put that graphic, changed it to "Limpeh", the idea of "Obey" still came out because of the graphics. But it just meant "Obey your father" lah. How you looked at "limpeh" as derogatory or a regular day to day kind of term, it's up to you.
It's subjective. But it does reflect how you're exposed to the word in the first place or what you think about this guy in the first place. That's why you could see so many people had different views about this piece.
DO YOU THINK OF YOURSELF AS AN ARTIST?
I'm coming to grips with this identity of "artist". Really. It's a big thing for me. It is a big term, man. It's a status I do not take lightly. Before this, I've always thought of an artist as someone being able to paint, create big, great works that are able to touch many people, and someone who has gone to art school, a little bit more credibility in that sense. For me, I just came out of nowhere. (laughs) My only belief was I wanted to make things that are meaningful. That is basically what I've been thinking of myself as — I don't know what label to put on it. I just like to create things, usually as a reaction to my environment. And it's always for the community.
If anything, I could relate more to being an urban artist. Otherwise, I didn't go to an art school or a design school, I wasn't really artistically inclined in terms of skills, that's why I don't know if I deserve that term or people would think I'm deserving of that term either. That was my struggle for the past year. A struggle of identity. And I'm still learning and evolving.
AND NOW YOU'RE PAINTING. THIS YAKULT SPOOF, "MORE CULTURED THAN YOU"…
Yeah I'm doing this with a friend. An independent curator. I'm gonna do a series, like five different flavours, different colours. Duplicated, so it's 25 in total. It's funny how some think they are more cultured than others, or speak or behave a certain way. But hey, you can't beat Yakult (cultured milk drink). There's a lot more to this piece.
THIS IS PRETTY NEW FOR YOU RIGHT? HOW DO YOU FIND IT?
Everything's a learning journey, man. It's quite scary mixing with all these guys
who've done it for 13 years, 10 years… even Zul (Zero) used my stencil as scrap paper- I got pissed off today. (laughs) I know I'm not there yet lah, guys, but don't make it so obvious okay?
OKAY, RANDOM QUESTION TIME. WHAT'S WITH THE SUITS DURING YOUR TRIAL?
The reason I wore those suits to court is a statement. It's to show that we are not just street punks who you can look down on, or who hang out at corners or sit by the roadside smoking or whatnot. We are capable people who have made things happen. The suits were a statement. We mean business.
SKL0 — WHERE'D THAT COME FROM?
Kayne is my middle name. SKL0 was actually my Twitter handle, but my friends just started calling me that. It's a zero because someone else with an "o" took the handle. And it means "glass" in Swedish. Pretty straightforward, just a nick that stuck.
YOUR LOGO?
It's just "S". And the dot is my mole. I wish there was some deep symbolism that I can entertain you with.
YOU'VE MADE IT CLEAR YOU DON'T REALLY LIKE THE WHOLE "STICKER LADY" NICKNAME. WHAT DID YOU THINK WHEN IT FIRST CAME OUT?
Mr Brown came up with that right? I think he did no? I'm not sure. But yeah… (laughs) I'm not a big fan of it lah. I'm not even ladylike in the first place and my friends laugh at it. Aiya, accept lah. People know me better as Sticker Lady than my real name sometimes or SKL0. It's one of those funny things that stick.
LET'S TALK ABOUT RSCLS.
Zul and Antz were the ones who founded the collective, after which they got ClogTwo in, about a year or so ago, they got Sheep from China, and after that Zul got me in. Now we've expanded and we've got 10 members. We even have a video team, Fukusuru.
When I was introduced, I think Zero wanted me to challenge them. Cos I was from a completely different background. And in turn, they challenged me. He wasn't looking at it as a graffiti collective but a multi-disciplinary, dynamic collective. That's why we have a video team as well. We have TraseOne who does stencils… Everyone has their own skills and signature style. We are all really different, but we march to the same beat.
(Points to a poster) We did this recently with NAC, called the Rojak Rendezvous. We had a graffiti jam over at Substation, a workshop here as well, artist talks. When we come together, we are one unit, one identity- we do events, murals, projects. Everything is for the community.
We also have that platform, Solidarity 21. We got funding form the NAC recently for this platform, which is meant to research, document and create better understanding of urban and street art in Singapore and Asia. 21 symbolises the number of countries in East Asia and South-east Asia, including North Korea—even though I've no idea how we're gonna get there now. But someday.
Basically the idea was to create cross cultural urban exchanges based on urban art. We all have our own different struggles — in Singapore it's negotiation of public spaces, everything's so clean, that's our struggle with relation to our street art. When you look at places like Manila, they have their own stories and struggles as well. We're gonna do something in Manila in July, actually. We plan to go over there, share with them our story, how it's like being an urban artist in Singapore, and in return they fly over and do the same sharing here.
So even though we're all from different countries, we're brought together by this one discipline called street art. It's a global phenomenon.
Why Asia? Everyone thinks of the European or Western influences when it comes to street art, but Asia is now coming up strong, especially in street art. And we want to be there to document it. As RSCLS this is our passion.
If there's anything I learnt from this case I was involved in, even though people were pro or against it, there was one thing that was evident—it's not very well understood.
SO WHAT IS URBAN ART FOR YOU?
It's art that surrounds the community. An urban artist is one whose works are influenced and based on the urban environment, for the people who inhabit these spaces. These works can be of different mediums, exhibited in different spaces; not just the streets. Street art is art you can find on the street. Street art is not street art if it's inside a gallery. Even if you cut out a piece of a wall that Banksy sprayed on and put in a gallery—it's not street art. It was. Before they took it out.
SPEAKING OF WHICH, WHAT DID YOU THINK ABOUT BANKSY'S NAME POPPING UP IN CONNECTION TO YOU?
Yeah, I don't know, man. I think he's the only one who people more people were familiar with, that's why they kept saying Banksy. And I'm like, no, I'm not Banksy — Banksy never got caught! (laughs)
I don't know how to feel about it. If I say flattered also, like, I'm accepting it, you know. He didn't get caught what. But I have to say his genius is something that's an inspiration to me, along with my all time favourite artists Trustocorp.
SINCE WE'RE ON THE SUBJECT OF DEFINITIONS, I WANTED TO ASK WHERE YOU STAND ON THIS ISSUE: DO YOU THINK STREET ART LOSES ITS EDGE WHEN IT GETS COOPTED?
Honestly, if you make it legal, you would kill street art. Street art is the act of taking back spaces, telling people we exist, that's how it came about. In the past, people left tags everywhere, did "throw-ups" (or tags), "bombing" stuff, to rise above the noise. They left a mark to show they exist. It was the voice of the 'little' people, and one way to make it heard is graffiti- it is the longest and loudest scream. That is the very spirit of street art and graffiti.
But like all things, it evolves. It has gone on to different mediums, where you see new innovative ways of interacting with the environment. Some works exist in the public space to spread or draw awareness to a message. Some works exist to beautify the space, and to make people smile.
IN THE SINGAPORE CONTEXT, YOU'VE GOT TWO VIEWS OF IT—PEOPLE WHO SAY WE SHOULD HAVE MORE OF IT, BUT THEN ULTIMATELY, PERHAPS A SANCTIONED ONE. AND THEN, YOU HAVE THE OTHER END WHICH THINK IT'LL LOSE ITS BITE.
Yeah I know. Personally for me, I feel this conversation can go on forever. Okay, when I did it, I had a message to tell people. And I did it even though it was illegal. The only rule is you should never get caught. If I get caught, I might go to jail, might get fined or what I'm getting right now. But how much is it worth to you is the question.
When I did it, I knew it was worth it, because I wanted to say this, I wanted to express it. The streets were the best medium for me because I wanted to reach a larger audience. It wasn't much about getting a reputation or "I exist". For me, it was about "this issue exists and I want to show you what I think, and perhaps I'll mirror what you think."
Whether people start to talk about street art being this or that, all I can say is give it a chance first. Understand it and its intentions, then decide for yourself.
In terms of progressing the art form, I do feel that more support should be shown here for street art. Our artists have huge potential to go large on the world scale here, we have talent. But there isn't enough space or avenues for the artists to hone their skills. More can be done; more space, more walls, more avenues. We need to open the door for our artists, we need to trust our artists. There are people who genuinely love the art, and would love to go places with this talent. Street art is as legitimate an art form as every other discipline; there is history behind it, there is a lot of technique involved with handling the spray can, there are a host of tools and skills, there are plenty of stories behind the people who drive this art form. And if there's anything I learnt from the spirit of street artists, it is to grow some and get out there and get your voice heard.
DO YOU THINK WHAT YOU DID WAS VANDALISM?
In the eyes of the law it is lah. In my own eyes, it's my medium of expression.
VANDALISM VERSUS ART.
It's all intention. Nice or not, it's subjective. Personally I'm someone who's more of the idea and concept kind of person rather than the aesthetics.
SOME VIEW THIS KIND OF ART AS ANTI-AUTHORITY, ANTI-RULES, SOMEWHAT TRANSGRESSIVE. BUT YOU WORK WITH COMMUNITIES, SOMETIMES UNDER THE BANNER OF THIS SO-CALLED "COMMUNITY ART". AND THEN, OF COURSE, YOU'VE GOT THIS WHOLE COMMUNITY SERVICE THING AS WELL. DO YOU THINK IT SCRIMPS YOUR, WELL, STYLE AS A STREET OR URBAN ARTIST?
I think what we do IS community service. I think art, in general, is already community service. For me, the community service I'm sentenced to do right now is just part and parcel of what happened. It's just what I have to do, my way of paying for breaking the law. In terms of the community, we want to encourage understanding of this art form with the knowledge and skills we picked up being street artists. We want to share with you what we know and learnt about this art form that we love. We want to make it clear that street art is not just an aesthetic expression. That's the stand we take with these community initiatives.
We've done workshops with kids and orphans before. We plan to do more with that. With RSCLS, we've got plans for some community initiatives. Every couple of months, we want to go out and teach kids how to paint, do things like that. We're not anti-government. We are pro-society.
DO YOU THINK THERE'S A KIND OF CONTRADICTION IN GOING "LEGIT"? I MEAN, WITH THE SEED GRANT, THIS SPACE IN ALIWAL, YOU'RE SORT OF ON THE SAME LEVEL AS, I DON'T KNOW, W!LD RICE OR SOMETHING.
Our purpose is to progress urban art to the next level and to have it taken seriously instead of it being pushed to the sides, we want it to be recognised as an art form.
We are appreciative that the NAC sees potential in us and believe in our vision enough to trust us, and we are grateful for that.
It's a matter of what each individual wants at the end of the day. So for us, we just want to keep doing what we want to do and if this helps us keep this initiative alive in the long run, then this is is what we do. Living standards, I'm sure everyone knows, is not easy. But I believe as long as we don't compromise on what we believe in, that's good enough. Plus we have been doing these initiatives for years out of our own pockets, it would be nice to have a little help you know?
SO YOU DON'T FEEL YOU'VE COMPROMISED ANYTHING?
This whole thing may look like a grey area, but we just want to do what we feel is best for the community. I stand by my beliefs. I'm still telling people what I want to tell them through my work, I'm still telling them to question everything, I'm telling them not to give up through my actions. I'm still doing my stickers and giving them out.
My message is consistent in my work, so is my purpose. I believe street art's integrity and life is kept if it stays illegal, and on the other hand I also believe that more support could be shown to the art form in terms of advancing an artists' craft and talent, like more space for practice and expression. I believe in empowerment of knowledge about this art form through being completely honest about its nature, its history and why it came to exist, about the consequences if you get caught. I also believe in empowerment for the artists to improve their game and be on the world scale. We want to lay all the options out for you, you decide for yourself what you want to do with this knowledge and set of skills.
Fast forward to today, we are given this chance to progress the understanding of street art with the grant and we will make the best use of it. What I choose to do now with regard to expressing myself through the streets is my choice and my responsibility, and that's where I stand.
FUTURE PLANS?
Picking up again. Am working on a new body of works based on my next obsession after culture, First World Status. It's a little different from what many are used to; the mediums used and mood of the work definitely have some traces of the repercussions I experienced after the case, but I am really excited about them.
In the distant future I'd like to go to art school in New York to learn art history and theory. Most currently, I'm gonna be really busy for the next few months. I've been commissioned by the Night Safari to be part of a campaign on animal conservation. Second one would be a campaign at Sentosa. I'll be doing a couple of signages around. They actually liked my stuff, which is like, my illegal stuff. (laughs)
HOW DOES THAT FEEL?
Honestly, I'm just flattered that they liked what I did. Even when I was in the cop car, being brought to the station, the cops said to me, "We have nothing against you, we actually like your stuff, we're just doing our job." Even when they put handcuffs on me, they said "Sorry, this is just procedure." They're actually very nice. People make them out to be bad. Even the people I met in lock up, they're a lot more credible than some people I meet outside. Never judge a book by its cover lah.
Anyway, when I did all that stuff, the campaign, and got arrested for it, it's part and parcel of getting caught. It's illegal, and you have to be responsible for your actions. That's straightforward. Part two: From that incident my work was exposed, and if someone or an organisation likes what I do and would like to have me on board, then I have a chance to do something I like. It's a separate thing altogether. It's not contradicting or being hypocritical. These are two separate things.
In fact, we actually did work with Singapore River One, who are in partnership with LTA, URA, SLA! It felt good. I actually wanted to leave a circle sticker there saying "Now you pay me" Of course I didn't. (laughs)
AND YOUR, ERM, STREET ACTIVITIES?
I've to lay off the streets, of course. No, I will not break the law again. (smiles) I am at this point where there is so much attention that I feel like I'm being watched. I take it as a challenge for myself tho, how am I going to get my message across to them now that I have this scrutiny? But I have to be honest, I miss it. I miss talking to people through the streets or putting up things to make them react.
I've all these ideas for the streets still, though. (Shows me a new piece similar to the red emergency boxes, but had a fake smart phone and the words "In Case Of Solitude Break Glass" on it.)
I'm gonna put a real phone inside. I haven't done it yet, it's just an idea that's based on the streets. The streets and the people who inhabit these spaces are my inspiration, and it is for them that I'm doing this for.
IT WON'T LOOK OUT OF PLACE IN A GALLERY SETTING TOO.
Yeah. I know that the street is not an option for me now. So I'm thinking, how am I going to work around it? For the first few months, I felt like I was restricted. But in time, I took it as a challenge. What can I do other than that?
Now, my idea has changed. I do not see myself as a street artist, like what people would associate me to with my recent or more popular work. I am still growing and evolving, a constant work in progress with new things to learn everyday, and that includes embracing being an artist.
I want the youth to know that it's okay to still be figuring things out in terms of who they are and what they are meant to do, and to see that instead of being stuck, we actually have the privilege to question everything. I am just like you, going through the same things as everybody else. If you're not happy with your reality, know that you have the chance to do something about it. I managed to do something about it and now, I'm glad because I've never been happier doing something I love as a living and you can achieve what you want as well. Change is possible, just don't stop fighting for it.