My dinner with Rain
SINGAPORE – Friday night was a pretty special night. Because I had dinner with Rain.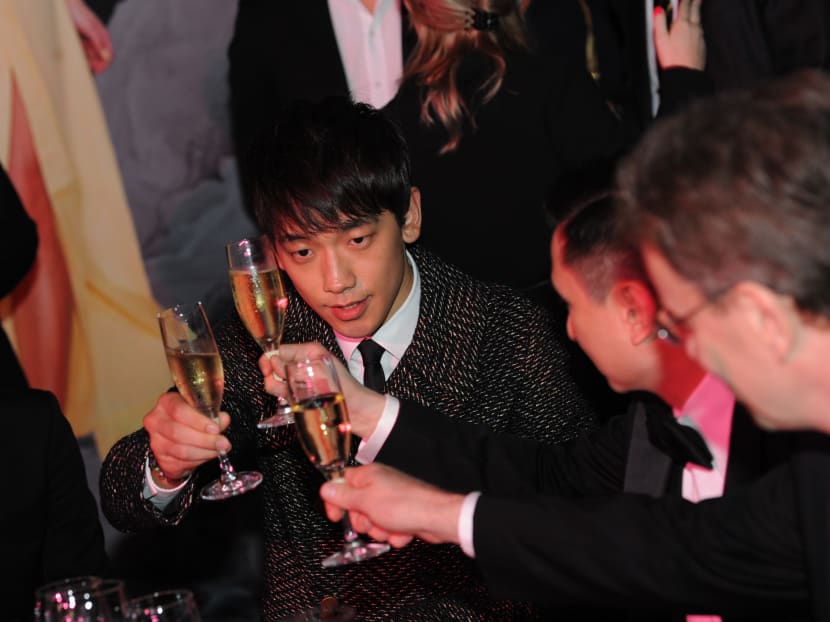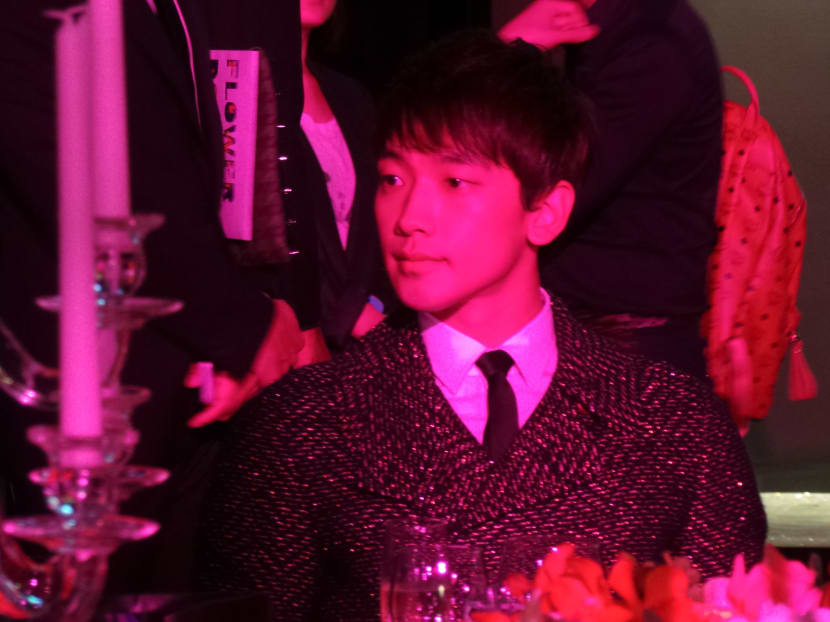 SINGAPORE – Friday night was a pretty special night. Because I had dinner with Rain.
Sure, we were seated several tables apart, so cruelly separated at Fashion Week 2013's MCM Gala Dinner at Marina Bay Sands.
But I am not going to nitpick.
Our evening together began quite dramatically, at approximately 9pm, right after I'd gobbled my appetiser and a particularly tasty bun.
He marched right into Hall F at the Sands Expo for the Gala Dinner. All heads turned, probably to memorise every step he made.
As he took his designated seat, women in shiny gowns and grown men in expensive suits hurried over, aiming their cameras and phones at his face.
He smiled - awkwardly, politely, and a little resigned. I am not sure if our eyes met, but I am going to remember that they did.
Half a dozen bodyguards stood menacingly behind him, forming a semi-circle of muscle.
I know some people wanted to go close – to ask him for autographs, photos, a marriage proposal. But no one challenged the Muscles.
A minute later, the women were shooed back to their seats, while the men were (probably) told to have some self-respect.
And he finally settled in enough for a short chat with the people at his table.
I wondered what came up during their conversation. How was the flight? Did he enjoy the fashion show? Wasn't he dying of heat under that pea coat?
I was sure he would have more fun talking to me. About our favourite movies. Our childhoods. Where our kids should go to school.
Soon, it was, of course, time for him to make a trip to the bathroom. And so he did. A dozen of his people followed. I motioned to say that I would wait at my table.
Then, he probably thought it would be nice to take a photograph against the backdrop, right next to my table. More cameras and smartphones came out, and more people were shooed. I tried to tell him that I was camera-shy.
He went back to his table for a few more minutes, and then back to the backdrop. It had been too dark.
Two bodyguards fished out their torchlights so he could have enough light for a good photo.
Pose, and snap.
Then, about half an hour after he entered the room, while they were serving squash soup, he left.
Without even a goodbye kiss.
He marched out the way he had marched in, with a long train of people behind him.
Not unlike Pied Piper, I thought. If Pied Piper were unusually good-looking, and one of Korea's biggest pop stars.
And, just in case you were interested, I finished my soup. It was quite good.
So what did you do on Friday night?