Are showers worsening your dry and eczema-prone skin?
Formulated by a National Skin Centre dermatologist, Suu Balm Dual Cooling and Moisturising Cream Body Wash cools you down on a hot and humid day, and removes dirt and sweat without irritating sensitive skin.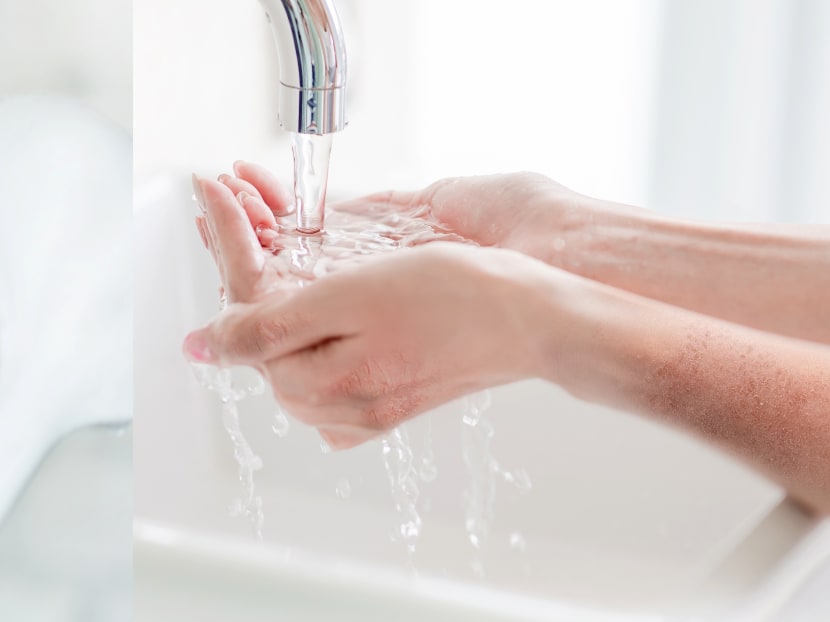 Formulated by a National Skin Centre dermatologist, Suu Balm Dual Cooling and Moisturising Cream Body Wash cools you down on a hot and humid day, and removes dirt and sweat without irritating sensitive skin.
As the days get hotter and more humid in the coming weeks, many people will not think twice about hopping into the shower and lathering up to remove dirt, sweat and oil on the body first thing in the morning and after a long day.
But this is not always so straightforward for those with dry, sensitive and eczema-prone skin. Using the wrong cleanser or body wash could potentially aggravate eczema-prone skin by stripping its natural oils, triggering a maddeningly persistent itch that would be impossible to ignore.
Unfortunately, scratching only worsens itchy skin. Instead of soothing it, scratching damages the skin barrier, aggravates inflammation and increases the itch sensation.
FINDING THE RIGHT BALANCE
According to co-founders of Singapore-based award-winning itch-relief skincare brand Suu Balm, Dr John O'Shea and Mr Jason Humphries, the key to cleansing dry, eczema-prone skin is to find the right balance in removing dirt and grime without compromising the skin barrier.
A medical doctor from Ireland, Dr O'Shea trained and worked in surgery and urgent care medicine, and has experience seeing patients with dermatological conditions. Mr Humphries' background is in pharmaceutical and consumer health.
"To clean the skin, you need an ingredient called a surfactant, which helps dissolve oils. When dirt accumulates on the oily layer of the surface of the skin, a surfactant helps to break up the oily layer, allowing dirt to be washed away," said Dr O'Shea.
"However, if the surfactant is too strong, it washes everything away and may even damage the skin underneath the oily layer. On the other hand, if you don't use any surfactant at all, then you don't wash away much dirt.
"So the key is in finding the right balance – something that is gentle enough to wash away the dirt but not so harsh that it completely washes away the good stuff (like natural oils and the normal bacteria) that should be on your skin," he added.
KEEPING THE SKIN SOOTHED, CALM AND REFRESHED
Recognising this, the team at Suu Balm has worked on developing a body wash that is ideal for gentle cleansing on sensitive and eczema-prone skin while leaving skin feeling soothed and moisturised.
Suu Balm's skincare range is formulated by dermatologist Dr Tey Hong Liang, who runs the Itch Clinic at the National Skin Centre, Singapore. He had noticed that moisturisers and creams in the market were not doing enough to address itchy, dry skin commonly seen among his patients, and the available cleansers contain ingredients that could be damaging to sensitive and eczema-prone skin.
Like Suu Balm's flagship Rapid Itch Relief Moisturiser, the Suu Balm Dual Cooling and Moisturising Cream Body Wash is formulated with ingredients selected by Dr Tey to keep the skin soothed, calm and refreshed.
It contains five moisturising ingredients – rich shea butter, sodium hyaluronate, hydroxyacetophenone, caprylic/capric triglyceride and betaine.  
Another signature ingredient is menthol, which provides itchy skin with cooling and refreshing rapid relief that lasts even after stepping out of the shower.
Addressing the misperception that menthol irritates the skin, the Suu Balm team shared that when used in small doses, menthol can, in fact, provide rapid itch relief.
"When applied topically, menthol triggers sensory receptors in the skin, and the perception of itch is replaced or reduced in response to feeling a cooling sensation on the skin," Dr O'Shea explained.
"Suu Balm products use low doses of menthol, which gives you cooling itch relief, not the more intense sensations you get at higher doses, which can also trigger the skin's pain receptors," he added.
ZERO NASTY SKIN INGREDIENTS
To break the itch-scratch cycle, it is important for people with sensitive, dry and eczema-prone skin to ensure that their body wash and cleansers are free of ingredients that can aggravate their condition. Dr O'Shea advised checking the ingredient list before purchasing skincare products and cleansers. 
According to him, harsh ingredients that can potentially trigger eczema flare-ups and inflammation include fragrance and surfactants such as sodium lauryl sulphate (SLS), sodium laureth sulphate (SLES) and cocamidopropyl betaine.
"Surfactants are not bad per se, but some are stronger than others, therefore they dry and damage the outer layer of the skin. If you have vulnerable and sensitive skin, use a more gentle cleanser," he said.
Preservatives, of which a commonly used example is parabens, are another ingredient that people with sensitive skin should avoid.
Dr O 'Shea said: "On the product label, you will often see parabens written as methylparaben, propylparaben and butylparaben. To make matters worse, in some countries, brands try to hide the fact that there are parabens by using an alternative chemical name." An example is methylparaben being labelled as "methyl hydroxybenzoate", he said.
Suu Balm Dual Cooling and Moisturising Cream Body Wash is free of soap, sulphates, fragrance, parabens and preservatives, which makes it suitable for all skin types.
Mr Humphries added that while Suu Balm's body washes are free of fragrance, it does a good job at freshening up and removing bacteria on the skin that creates body odours, say after a sweaty gym session.
WHEN AND HOW TO USE
Suu Balm Dual Cooling and Moisturising Cream Body Wash can be used daily or more often, if needed. Apply to the body to gently cleanse before rinsing off.
The Suu Balm team recommends keeping showers short and sweet, and avoid using water that is too hot as that can irritate eczema-prone skin. Pat skin dry after stepping out of the shower, and apply Suu Balm's moisturiser to soothe dry or itchy areas of the body.
The body wash is also available in the child-friendly range, which does not contain menthol. Suitable for children of all ages, Suu Balm Kids Dual Soothing and Moisturising Head To Toe Wash is free of soap, sulphate, fragrance, paraben and preservative.
A WORD OF ADVICE ON TACKLING ECZEMA
According to Dr O'Shea, moisturising regularly with the right cream is important for people with dry, eczema-prone skin to keep the skin barrier healthy, even when there are no flare-ups.
For those struggling to get on top of their itchy and painful eczema flare-ups, managing stress, avoiding potential triggers and seeing a doctor early each time a flare-up occurs are ways to manage the skin condition, he said. 
Suu Balm products are available at Guardian, Watsons, Unity as well as online at Suu Balm official stores on Shopee, Qoo10, Lazada and suubalm.com.
Enjoy 15 per cent off Suu Balm Dual Cooling & Moisturising Cream Body Wash and Suu Balm Kids Dual Soothing & Moisturising Head-to-Toe wash on suubalm.com till April 16, 2021. Enter <TODAY15> upon check-out to enjoy the offer along with free local shipping. While stocks last. Not applicable for promotional bundles.