Better banking for a sustainable future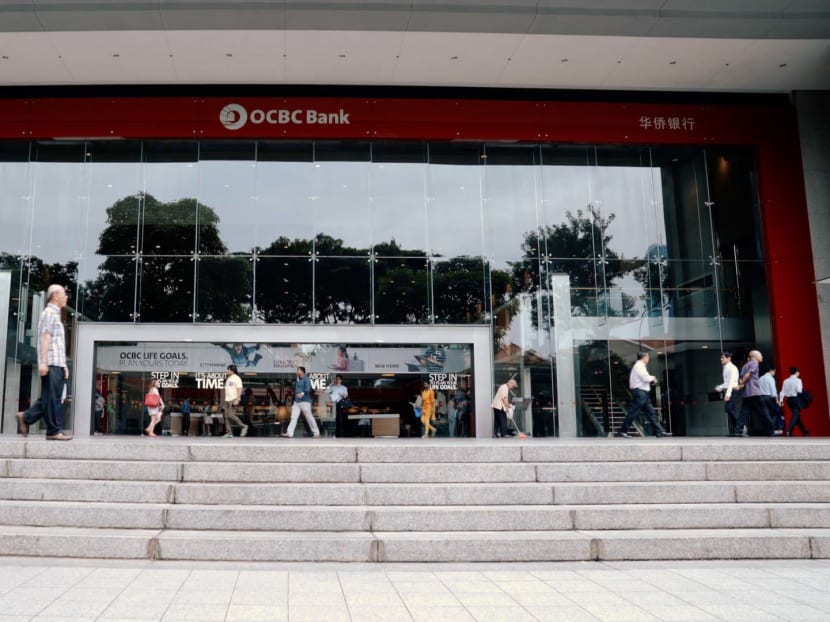 OCBC is committed to creating long-term value and a sustainable future for clients and society.
Demand for sustainable finance solutions has surged in recent years, as consumers and businesses recognise the urgent need to address environmental, social and governance (ESG) challenges facing the world.
The financial sector plays a key role in promoting sustainability by offering solutions that incentivise sustainable development outcomes, including mitigating and adapting to the adverse effects of climate change. Reflecting the rapid growth of this space, more sustainable debt was issued globally last year than ever before. According to data from Bloomberg, some US$465 (S$625 billion) billion was raised in 2019, up 78-per-cent from US$261.4 billion in 2018.
In Singapore, the Monetary Authority of Singapore actively promotes sustainable financing by engaging financial institutions here to consider ESG criteria in their decision-making processes, supporting the adoption of industry standards and guidelines, and developing the local green bond market. 
As a leader in sustainability, OCBC has been steadily leading the digital push in banking and beyond.
A STALWART IN SUSTAINABLE FINANCE
OCBC continues to be a pioneer in this emerging space – since 2018, it has been helping corporate customers kickstart their sustainable finance journeys through customised solutions. In 2019, OCBC was the first Southeast Asian bank to pledge to end financing for new coal-fired power plants, even as it substantially increased financing to renewable energy projects; including solar, onshore and offshore wind projects in Taiwan, China, Malaysia, United Kingdom and Australia.
"We really started seeing corporations and customers looking at sustainability in a much more targeted way. First of all, increasingly, companies are aware that there is a risk associated if they do not incorporate sustainability into their business models. Secondly, there are business opportunities that could arise from it," said Mr Mike Ng, head of structured finance and sustainable finance, OCBC Bank.
The bank completed more than 20 green loans and sustainability-linked loans in 2019, and was ranked No 1 Mandated Lead Arranger (MLA) for green financing league tables in the Asia Pacific (ex-Japan) region. It ranked first in Bloomberg's 2019 MLA league table for green loans and renewable energy loans, as well as the 2019 MLA league table for green loans and sustainability-linked loans by intelligence service Debtwire.
OCBC's commitment to sustainability is evident in the bank's Sustainability Framework, which guides its approach to embedding responsible and sustainable practices into the core of its organisation.
GOING DIGITAL TO DRIVE SUSTAINABILITY
OCBC has ensured that all segments of clients have been taken care of, including seniors, in its digitalisation charge. 
To realise its vision of sustainability, OCBC has been transforming the way it delivers its products and services to consumers and businesses through a range of digital and innovation efforts.
Today, close to eight in 10 of OCBC's digital consumer customers bank on mobile devices, while nearly two-thirds of its business customers perform transactions on its digital platform. Overall, more than 90 per cent of the bank's total volume of financial transactions in Singapore are performed digitally. Through digitalisation, the bank aims to go "beyond banking" to add greater value to other aspects of the customers' journey.
"Using the power of data, we are creating an extremely personalised experience. We provide actionable insights that help customers achieve their financial aspirations and goals in a sustainable manner. This creates the connection to customers and encourages more people to use our services," said Mr Pranav Seth, head of digital and innovation, OCBC Bank.
While OCBC has been focusing on digitalisation as a pillar in enabling a better and more sustainable future for years, it accelerated these efforts during the COVID-19 pandemic to help its customers adapt and thrive amid the new challenging climate.
During circuit breaker, OCBC launched initiatives that encouraged seniors to try out online banking. These included a Chinese-language version of the bank's mobile app, so seniors could conduct their banking digitally; and a feature that enables placement of fixed deposits online – a popular transaction among older folk.
In another first, OCBC partnered with healthcare providers to introduce the HealthPass by OCBC app, which aims to help Singapore residents protect their most important wealth – their health. The app offers users access to a network of over a hundred doctors available for both video consultations and instant appointment booking for in-clinic visits. HealthPass helps ensure continued access to medical consultations with relative safety. 
The bank has also tied up with an online food ordering platform to provide customers with a convenient food ordering service using the OCBC Pay Anyone app. This quick and seamless checkout journey enables users to order and pay for food all within the Pay Anyone app.
HELPING BUSINESSES THRIVE
OCBC has also been breaking new ground in the enterprise space with its digital solutions for businesses. Its digital tools help businesses buy, sell and operate better; enabling them to grow and become more sustainable.
For instance, the OCBC OneCollect app helps merchants collect payments in real time through PayNow QR. Merchants no longer need to check if their customers have paid at the point of sale, wait for days to receive payment or waste time on paper-based reconciliation.
Through OCBC Velocity, its digital business banking platform, customers can easily obtain a complete view of their business finances. Users can also tap into OCBC's award-winning trade financing solutions, which allow them to do online forex trading, secure banker's guarantees digitally, or make cost-effective overseas transfers through its International Automated Clearing House.
OCBC Velocity – through the Digital Business Dashboard – also integrates a wide range of business apps seamlessly, including popular accounting software like Xero and QuickBooks, as well as e-commerce services such as Shopify.
SINGAPORE FINTECH FESTIVAL 2020
OCBC's various digital initiatives will take centre stage during the Singapore Fintech Festival (SFF) 2020, the largest fintech festival in the world. The bank will participate as a gold sponsor this year, and has supported SFF annually since 2016. The digital initiatives showcased reflect OCBC's commitment to go beyond banking to create a sustainable future for its customers and society.
If you are an SFF passholder, visit OCBC's digital showcase on the SFF 2020 online platform, and catch the bank's featured speakers:
Mr Melvyn Low, head of global transaction banking, will be speaking on the panel "Solving Cross-Border: The Roadmap to Connecting Faster Payment Systems" on Dec 8, 16:10 SGT.
Mr Pranav Seth, head of digital and innovation, will be speaking on the panel "Planet of the APIs" on Dec 8, 16:10 SGT.