Beyond her comfort zone, making splashes in the tech world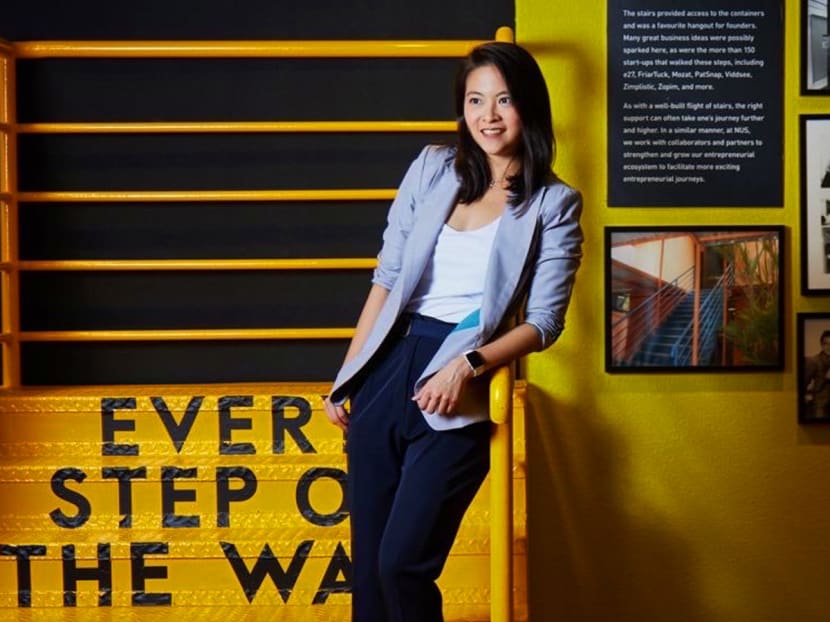 Move beyond stereotypes and focus on your own unique strengths to succeed, says founder and CEO of QuickDesk Charmain Tan.
Women may make up almost half the workforce in Singapore, but in corporate leadership positions, women are still underrepresented. According to statistics released by the Council for Board Diversity in 2021, around 17.6 per cent of board members of the 100 largest primary-listed companies on Singapore Exchange are female.
Of all the employers in Singapore, women made up 29.9 per cent in 2020 – an increase of only 9.9 per cent from 2004, according to the Comprehensive Labour Force Survey by the Ministry of Manpower.
Dismantling biases about women leaders is one of the large-scale shifts and mindset changes required for workplaces in Singapore to become more diverse and equitable, said Minister for Culture, Community and Youth Edwin Tong at the 7th Annual Women in Leadership Summit, who also highlighted that unconscious biases against women are known to be a factor in hiring and promotion decisions.
The lack of diversity affects not just women but also the companies they work for. The University of Arizona found that more gender-diverse companies have demonstrated higher levels of creativity and innovation, while Harvard Business School reported higher profitability in such companies.
Women leaders also bring to the table a valuable set of people-oriented perspectives, said Ms Charmain Tan, 31, founder and CEO of QuickDesk. QuickDesk is a start-up that provides businesses with a one-stop digital sales and marketing solution.
A UNIQUE PERSPECTIVE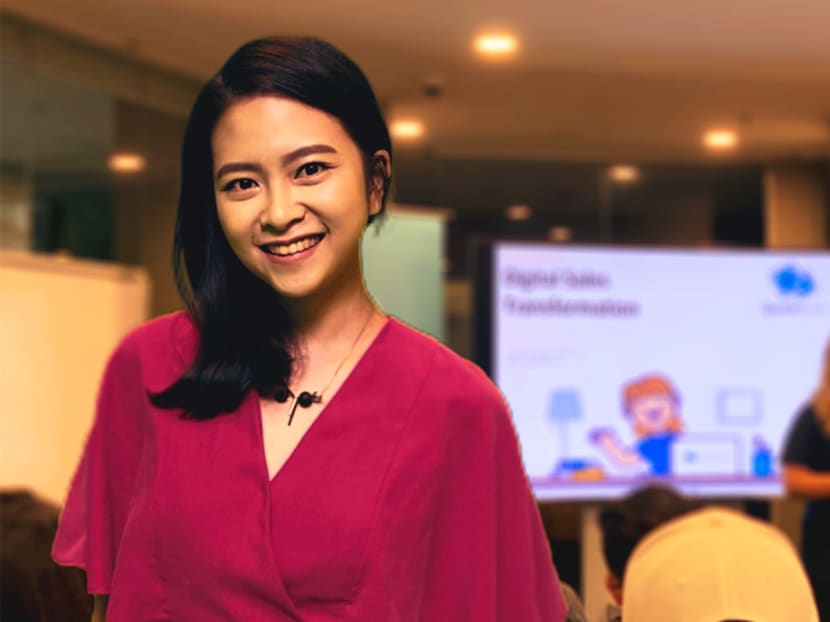 In the male-dominated world of science, technology, engineering and mathematics (STEM), Ms Tan is an outlier in more ways than one. This is because not only does she not have a tech background, she is also a woman. 
When QuickDesk lost its first chief technology officer, Ms Tan found herself struggling to learn various types of technical architecture on her own until she filled the vacant position four months later.
Instead of feeling bad about herself for not having the same amount of tech knowledge as some of her male counterparts, Ms Tan chose to focus on how she could bring complementary skills to the table.
"I believe women bring a unique set of strengths to the tech space. We are able to introduce that balance between melding a product function with an intuitive user experience, allowing a different interpretation of how products are built," said Ms Tan
"Seeing things through a woman's lens also enables my team and I to further optimise the user journey. For instance, education plays an important part in the implementation of our product. As such, we make it a point to show users what it means to better engage their customers by using our software to understand who they are, and thus make more market-ready decisions," she continued.
Ms Tan is philosophical about having to grapple with the stereotype of women being less capable in STEM industries. In her view, women should not allow the fear of being typecast stop them from doing what they have a passion or talent for.
"Stereotypes will always exist," she said. "Move beyond them and instead, leverage your strengths. If you take a strengths-based approach to work, the probability of excelling and finding happiness in what you do is higher."
PAYING IT FORWARD: SUPPORTING WOMEN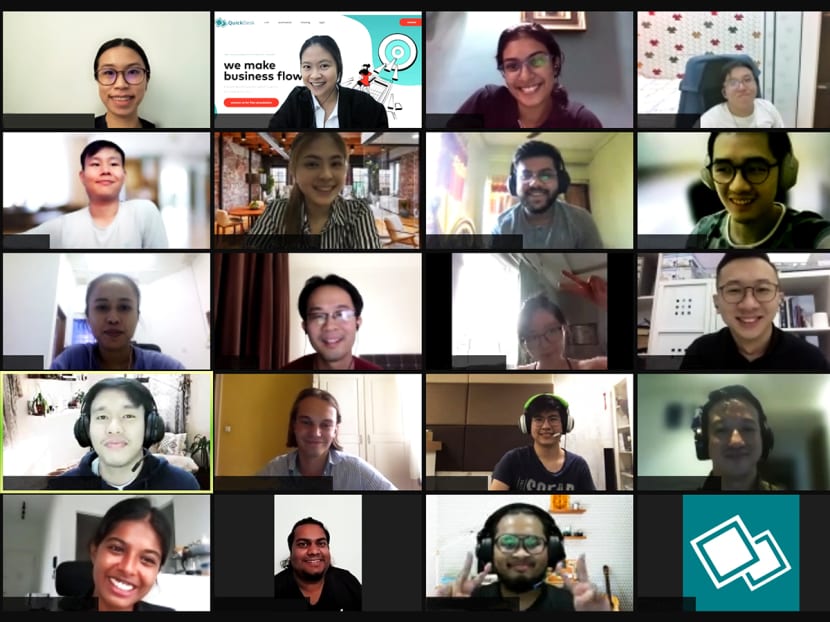 Ms Tan is a big believer in the power of mentorship, having had many mentors both in the past and present.
"I've had both female and male mentors," she said. "They've helped me to see my blind spots and have given me encouragement in times of self-doubt, hence allowing me to achieve a better possible self."
One of her mentors, a professional life coach, has had a significant impact on her.
"She would meet me for an hour on a weekly basis with only one requirement – to see growth," said Ms Tan. "She's made a difference in my life because I feel that I can be vulnerable in front of her without feeling judged. Especially when the line between personal matters and business is blurred."
Her mentor explained that she was willing to mentor Ms Tan as helping her would create value that could be multiplied many times over.
"That stuck with me for a very long time. I could completely relate to her statement, since one of my missions in life is to be of positive value to others," shared Ms Tan. "If she believes in me, why should I doubt myself?"
Ms Tan is now passing these lessons of empowerment and faith on to others in the 17-strong QuickDesk team, eight of whom are women. Representation is important to Ms Tan, who points out that having more women in the STEM industries can encourage others to step out of their comfort zone and embrace a career in tech.
"I find ways to mentor my own teammates. I hope to encourage them to believe that they can achieve more than what they believe or think," she said.
Ms Tan also emphasised the importance of having empathy for the individual and taking a people-first perspective when it comes to managing her staff. While none of her young staff has required such policies yet, QuickDesk is looking to implement family-friendly schemes such as flexible work arrangements – to accommodate childcare and school pick-up times – as well as a nursing or lactation room in the office. It is also exploring additional paid time off for childcare on top of annual leave entitlement, and a family day for employees and their children.
This array of supportive measures is typical of Ms Tan's approach to leadership. She said: "As a leader, I always seek to understand why my staff think the way they do and to put myself in their shoes. When it comes to supporting my female colleagues, the best thing I can do is to share my story of overcoming my own struggles, and give my time and a listening ear from the perspective of someone who can relate to their challenges."
Read more about the Year of Celebrating SG Women and how you can be a part of the movement.
Join the social activation #MakeTheNorm and show your support for SG women.
Share your stories on how you have overcome gender norms at home and/or in the workplace on your social media platforms. Some examples can include how:
You and your partner share caregiving and household responsibilities;
You empower women to achieve their work aspirations
You inspire future generations to respect women as equals
Tag your friends and colleagues to encourage them to participate and share how they too #MakeTheNorm and are #CelebratingSGWomen.