Big on skincare? Then don't neglect this important step in your routine
Do you only apply sunscreen before heading outdoors? Here's why that habit has to change.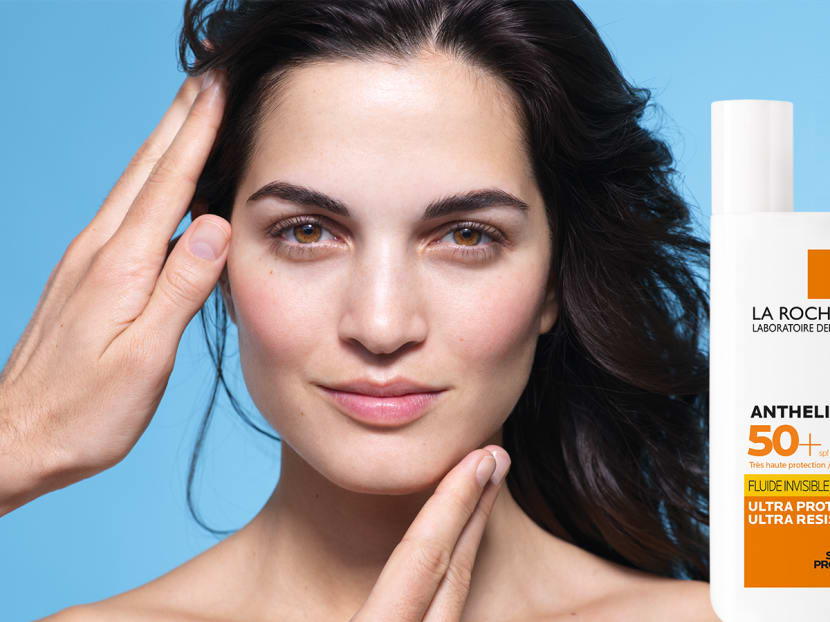 Do you only apply sunscreen before heading outdoors? Here's why that habit has to change. 
Singaporeans are well aware of the effects of skin ageing. It's exactly why they readily and heavily invest in skincare, from cleansers and toners to serums, eye creams and moisturisers – all in a bid to combat signs of skin damage, such as dark spots, skin sagging and wrinkles.    
Yet many often neglect a crucial step in their routines: Daily sunscreen application, regardless of whether they are indoors or outdoors. Here's why this matters.
THE MISSING STEP IN YOUR SKINCARE ROUTINE
Ever felt like your skin was burning after prolonged time spent under the sun? Singapore's close proximity to the equator means the city is exposed to higher levels of ultraviolet (UV) radiation, which refers to energy produced by the sun.
The most common UV rays are UVA rays and UVB rays. UVB rays have a longer wavelength and are responsible for burns and tanning of the skin. UVA rays, given their far-reaching ability to pass through windows, even on cloudy days, are associated with premature ageing of the skin, such as dullness, wrinkles, age spots and pigmentation. UVA rays can affect anyone, regardless of skin tone.
Accumulated exposure to UV rays has been shown to aggravate skin sensitivity for acne sufferers and, in more severe cases, cause skin cancer.
Yet less than a third of Singaporeans use sunscreen, and those who do mostly apply the product on certain occasions, such as before a hike or a day at the beach. In fact, by scrimping on a basic skincare product now, you could end up spending more on expensive laser treatments as premature skin ageing or pigmentation issues crop up later on.

Still, it's never too late to change old habits. This starts with understanding what to look for in a sunscreen.
CHOOSING THE RIGHT SUNSCREEN
Sunscreens may appear one and the same, but the protection and texture that each offers varies. If you're looking to purchase one, consider these two factors first: Sun protection factor (SPF) and PA rating.
A sunscreen's SPF measures its ability to protect the skin from UVB rays, but not UVA rays. This matters because UVA rays are the main culprits for the invisible damage that you don't immediately see and feel. That includes skin damage and ageing, both of which may only become visible in your later years. On the other hand, UVB rays are responsible for sunburn. So while a higher SPF product – such as SPF 50 – may lower your chances of getting sunburnt, it wouldn't be adequate to prevent long-term skin damage.           

The National Skin Centre recommends using a sunscreen with at least SPF15, which blocks out roughly 93 per cent of UVB rays. SPF50 sunscreens offer the best coverage, blocking out 98 per cent of UVB rays.
PA rating is a widely-used measurement rating that looks at the protection grade of UVA rays. It is based on the skin's persistent pigment darkening (PPD) reaction after two to four hours of continuous sun exposure – with a PA++++ ranking higher than a PA+ for coverage from UVA rays.
The Anthelios Invisible Fluid SPF50+ PA++++ is an option worth considering. Its formula, which includes the highest broad-spectrum protection with SPF50+ to guard against UVB rays, as well as a PA rating of PPD46 PA++++ to guard against UVA rays, is ideal for even sensitive skin types. Given Singapore's extreme humidity and unpredictable weather around this time of year, its lightweight texture is ideal so you don't have to deal with the 'heaviness' of a cream-based sunscreen product. The non-sticky fluid does not transfer to your face mask either, even in our humid climate, and absorbs in as quickly as a minute – making it a convenient option for last-minute application on busy days.
In addition, it has high resistance to water and sweat – making it versatile for everyday use, including under makeup and when wearing a face mask – and leaves no white marks upon application, even after a long day out, whether indoors or outdoors. 
You'll be doing good, too: Anthelios' sunscreen formula is marine life-safe, thanks to the omission of a harmful chemical known as oxybenzone that's found in many sunscreens and cosmetics.

HOW ELSE YOU CAN PROTECT YOUR SKIN
Regardless of which product you choose, be sure to take further steps to protect your skin, since no sunscreen can fully protect you from the sun's harmful UVA and UVB rays.

That includes reapplying your sunscreen every two hours, since perspiration or exposure to water could cause the product to lose some of its protection coverage.
You should also make it a point to apply enough sunscreen to protect your skin sufficiently. It's recommended that you use approximately three finger lengths' worth of the product on your face and neck.                
Incorporating an additional step into your skincare routine may seem like a chore at first, but it's only a matter of getting used to. A sunscreen also helps to complement and maximise the brightening benefits of other skincare products such as Vitamin C serums, ensuring your skin is well protected from accelerated skin aging and long-term damage.
Anthelios Invisible Fluid SPF50+ PA++++ is available at Watsons, Guardian, Lazada and Shopee for S$46.90 (50ml). Sign up for your complimentary sample.