Celebrate, by collaborating for good on National Day
Amazon and Shake Shack are championing the 'Together, Singapore Cares' spirit with campaigns for local causes, as part of the Collaborate for Good initiative by Company of Good.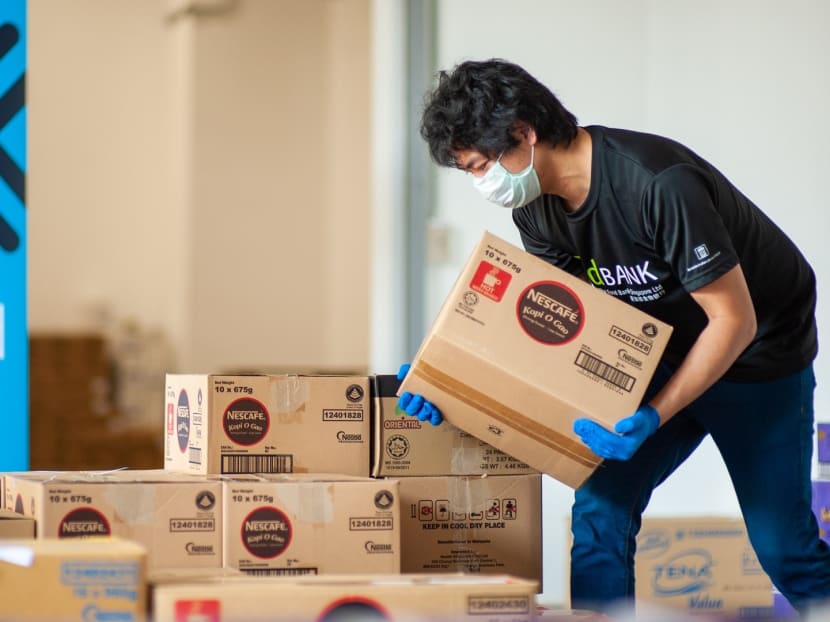 Amazon and Shake Shack are championing the 'Together, Singapore Cares' spirit with campaigns for local causes, as part of the Collaborate for Good initiative by Company of Good.
As COVID-19 affected the global economy last year, some local charities saw a drop in donations and volunteers. But this "Together, Singapore Cares" spirit soon came to the forefront as individuals and organisations began to rethink the meaning and purpose of business, and how they can create long-lasting impact for their industries and the community.
One way of doing so is the Collaborate for Good directory, an initiative by the National Volunteer and Philanthropy Centre's (NVPC) Company of Good.
The Collaborate for Good directory allows businesses to find opportunities to partner other organisations in support of good causes. Individuals can also use the directory to discover how they can do good through everyday activities such as eating, shopping and learning.
This National Day, NVPC has come together with the NDP21 Engagement Committee, the SG Cares Office, and the National Council of Social Service, among other corporate and community partners in the Together, Singapore Cares campaign. Company of Good members Amazon Singapore and Shake Shack are inviting Singaporeans to join them in spreading joy to the community this August.
MAKE A WISHLIST: AMAZON X SHOP FOR GOOD
Though the retail sector was hard-hit by COVID-19 last year, online shopping saw a boost as Singaporeans turned to the Internet to treat themselves. Amazon Singapore launched its Amazon X Shop for Good Wishlist campaign, in partnership with Company of Good.
"As Singapore entered its circuit breaker in April 2020, non-profit organisations faced challenges in obtaining regular and sufficient donations," explained Amazon Singapore's country manager Henry Low. "Delivering essential items also proved logistically difficult due to health and safety regulations."
The initial four participating non-profit organisations were able to list specific items and the quantities needed on their wishlists. Customers could donate to their chosen causes securely and once the items had been purchased, they were delivered directly from Amazon to the organisations.
Between August 2020 and June 2021, Singapore shoppers donated over 2,300 items – such as canned soup, mosquito repellent and notebooks – which went to approximately 2,680 beneficiaries in total. When combined with Amazon's direct donations, this amounted to approximately S$132,000 worth of in-kind and monetary assistance.
As the Amazon X Shop for Good Wishlist campaign grew, Amazon reached out to Company of Good to help promote the initiative and connect it with other non-profit organisations.
This year, the non-profit organisations with wishlists have expanded to 14 charities – including the Singapore Red Cross and Sunbeam Place @ Children's Society – which span causes ranging from animal welfare to community services and medical care. Amazon intends to introduce a self-service option, which allows other non-profit organisations that are not part of the programme to make their own wishlists.
"We are driven by the belief that no family should have to make trade-offs to meet basic human needs," said Mr Low.
PAY IT FORWARD WITH THE GREAT SHAKE SALE
Your Shake Shack meal now comes with a side order of doing good, in the form of the Great Shake Sale (GSS). Each S$2 GSS ticket entitles the holder to either a free classic hand-spun shake or Shake Shack's National Day-themed Salted Egg Shake – vanilla custard blended with salted egg yolk, topped with whipped cream and shortbread crumble.
The GSS was first held in December last year and saw customers purchasing a total of 4,000 GSS tickets, often as Christmas gifts for friends and family. All voucher proceeds – a total of S$8,000 – went to the Children's Wishing Well, a charity that assists children from disadvantaged backgrounds in Singapore.
This year's cause is Heartland Pays It Forward, an initiative jointly organised by NVPC and the Federation of Merchant Associations, Singapore. Heartland Pays It Forward enables beneficiaries such as rough sleepers who are supported by Homeless Hearts of Singapore to redeem meals and beverages at participating hawker stalls, allowing them to enjoy a hot meal while also supporting the hawker industry that has been battered by COVID-19.
Said a Shake Shack spokesperson: "As we expanded in Singapore, we began working with more local non-profits and were introduced to the Company of Good team at NVPC. We love what they have done to help organisations further their social impact and are proud to be part of the Heartland Pays it Forward initiative."
While the GSS is an annual event, every Shake Shack outlet in Singapore is doing its part to support our F&B sector, in the spirit of helping the less fortunate. It also has a dedicated charity partner that receives five per cent of the profit from each Shake Shack Concrete sold year-round. Its charity partners include Club Rainbow Singapore, HealthServe, Save Our Street Dogs and PromisedLand Community Services.
Said the company spokesperson: "Even though this Shake Sale is not during the holidays, we hope our Shack fans will continue to gift vouchers to brighten up someone's day – whether it's a friend or perhaps even a stranger, as a small way of helping fulfil NVPC's ongoing mission towards becoming the City of Good this National Day."
Find out how you can make a difference through Collaborate for Good.