Craving a getaway with friends? Here's why a cruise might just be the sea-cation you need
The World Dream with Chan Brothers Worldwide Cruise Centre offers holiday makers unique experiences from Korea and Thailand.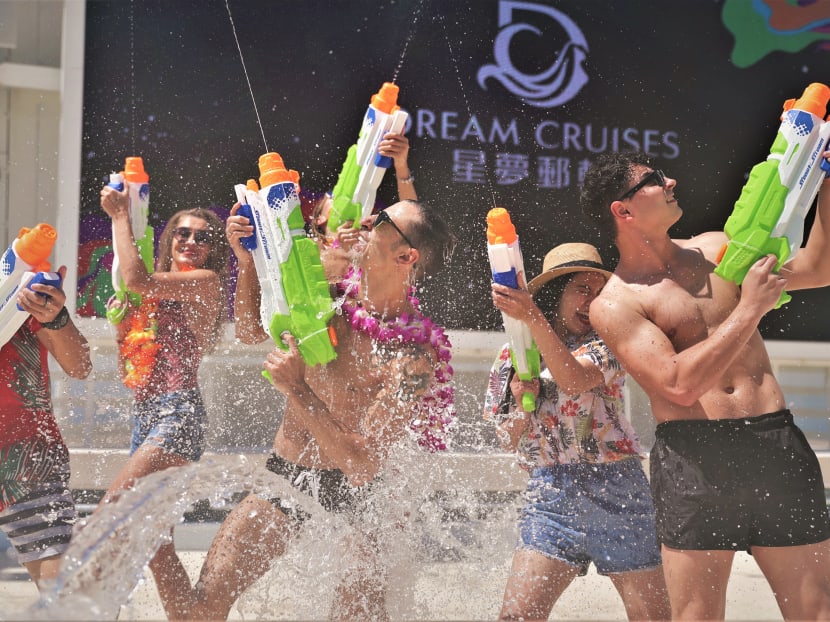 The World Dream with Chan Brothers Worldwide Cruise Centre offers holiday makers unique experiences from Korea and Thailand.
Many of us have wrestled with the grey areas surrounding work-from-home or hybrid work arrangements. Notifications and pings that come in at all hours of the day may lead to workers feeling stressed and fatigued.
You could be having your day off, but the urgent emails just keep coming in. It could be because your colleagues and boss know that you're never too far away from work, given how various apps and video conferencing tools keep us connected digitally.
The thing is, the answer might just be a port away. Gather your buddies and get some downtime on board the World Dream.
I DREAMED A DREAM VACATION
Missing Korea or Thailand? As two of Singaporeans' top go-to destinations, World Dream has teamed up with the Embassy of the Republic of Korea in Singapore, Korea Tourism Organization and Tourism Authority of Thailand Singapore to bring those unique experiences to passengers.
From now till Mar 30, World Dream transports passengers to a Korean wonderland. Pick up smooth dance moves at the K-Pop Dance 101 classes or spot the latest beauty trends at the Flawless Beauty talks and Hair-ppiness Styling workshops. For the more linguistically inclined, expand your Korean vocabulary by participating in the basic conversational Korean language class.
Aspiring home cooks will delight in picking up recipes for dishes such as kimchi and kimbap while those who enjoy Korean street food can feast on fare such as Korean fried chicken, tteokbokki rice cake and haemul pajeon seafood pancake. To bring home a slice of Korea, specialty K-snacks like Jeju chocolates and Korean abalones are available for purchase.
Singaporeans know April is a special time for our friends over in Thailand. While we can't celebrate Songkran with them this year, World Dream has brought the festivities onboard with its Thai-themed activities from Mar 31 to May 28.
Prepare yourself for some splashing fun at the pitch burst challenge or water gun tag. For a workout that will bring your heart rate up a few notches, join the basic muay thai training class or show off some fancy footwork in a game of sepak takraw.
No Thai vacation is complete without a visit to the spa. Passengers can head to Crystal Life Spa for a massage featuring tropical Thai products.
For a cultural experience, there are handicraft workshops featuring soap carving, wooden bead necklace making and tie-dyeing. Last but certainly not least, soak in the vibes at the floating Thai Street Market and tuck into authentic Thai street food amid a thematic backdrop of Thai umbrellas and lanterns adorning the ship.
YOU FINALLY GET TO FLEX THAT PASSPORT
Remember those memes you've seen on social media suggesting how a passport is best used as a coaster amid the pandemic? Well, now you can use your passport as it's for when you embark on a cruise.
Handing over the passport at the check-in counter is a prelude to a sun-filled holiday, one where you are refreshed by azure-blue sea views and the wind in your hair standing on the balcony of your balcony stateroom.
Couples seeking a next-level holiday can opt for the Palace Paradise experience, where a premium cabin with Italian fittings, round-the clock-butler concierge service and exclusive access to The Palace Restaurant await.
BUDGET? WHAT BUDGET?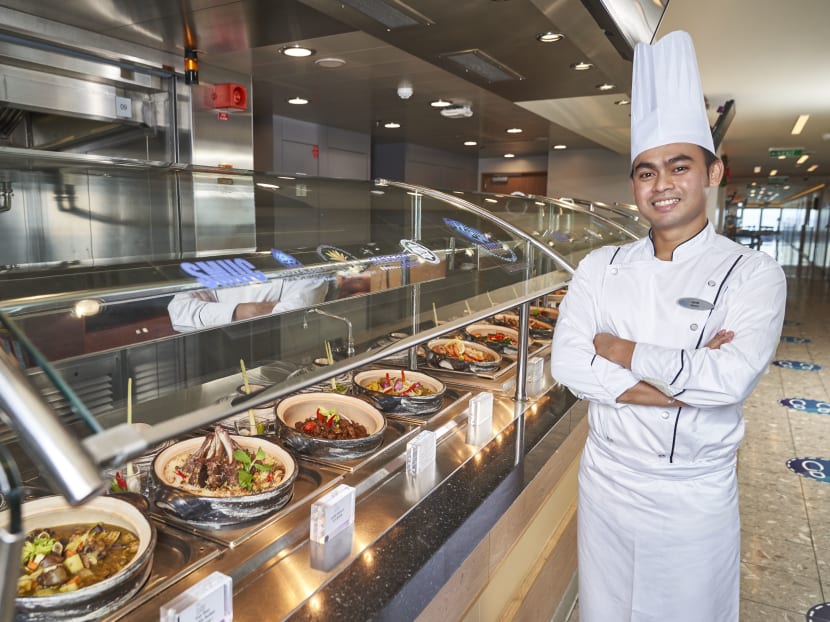 A holiday is meant to be stress-free, so take the fuss out of budgeting by not having to keep an eye on one. The all-inclusive nature of cruises takes the weight off planning. No matter if one catches a Korean blockbuster at World Dream's Cinema at Sea or feasts on signature Thai desserts at Dream Dining Room or The Lido, there's no need to split the bill among friends.
Additionally, World Dream is Asia Pacific's first halal-friendly cruise with a tantalising halal buffet served at The Lido.
MORE OF EVERYTHING, FOR EVERYONE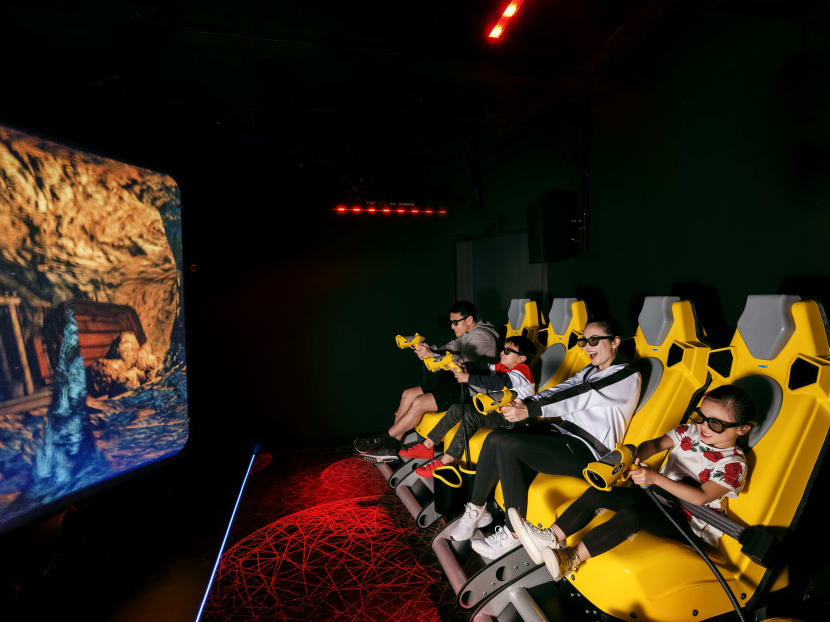 If one member of the squad is an active hamster while the other is a couch potato, World Dream has recreation options to suit a spectrum of interests.
Get an adrenaline rush at the Waterslide Park with its six exhilarating rides, or chill by the generous pool deck and jacuzzi. There's also a rock climbing wall, ropes course, mini golf course, scenic running track and gym to keep sport fiends happily occupied. Those seeking indoor entertainment can head to the Esc Experience Lab for some virtual reality action or catch performances at The Zodiac Theatre.
With the implementation of COVID-19 safety protocols, guests can look forward to more space  and more attention with World Dream operating at 50-per-cent capacity.
Enhanced health measures in place include a systemised embarkation and disembarkation process that involves a seamless Antigen Rapid Test; frequent sanitisation of guest accommodation and common public areas; the distribution of personal tokens and a fresh air ventilation system. Your next sea-cation will not only keep you safe from work, but also safe at sea.
Enjoy a two- or three-night Getaway/Escapade Cruise with Antigen Rapid Test from S$129 (excluding taxes and surcharges), terms and conditions apply.
To book your cruise with Chan Brothers Worldwide Cruise Centre, click here, call 6212 9944, WhatsApp 9277 7198, or email worldwidecruise [at] chanbrothers.com.sg.