Eat and live well with a healthy gut
Here's how women can keep their digestive health in tip-top condition and get the most out of life.
Here's how women can keep their digestive health in tip-top condition and get most out of life.
Specialists at Gleneagles Hospital have noted that irritable bowel syndrome (IBS) affects nearly one in 10 Singaporeans, and typically affects women more than men.
Often characterised by discomfort in the abdominal area, IBS is a condition that affects the large intestine and disrupts bowel movement.
While IBS also afflicts men, Dr Reuben Wong, a gastroenterologist at Gleneagles Hospital, noted that symptoms tend to be more severe in women. As such, women are more likely to seek medical attention.
Besides IBS, there is a host of other gut conditions that typically affect women. The specialists at Gleneagles Hospital share what women can do to improve their gut health.
COMMON DIGESTIVE ISSUES IN WOMEN
The human gut houses an ecosystem – a microbiome – of billions of bacteria and other microorganisms both helpful and potentially harmful. As we grow older and our diet changes, so too does this microbiome.
"The overgrowth of harmful bacteria can sometimes lead to a variety of gut symptoms such as bloating, gas and visible abdominal distention," said Dr Amitabh Monga, a gastroenterologist at Gleneagles Hospital. "Job-related and personal stress, diet and alcohol consumption are common causes of a large majority of gut problems seen in women."
According to Dr Monga, a diet high in processed foods and added sugars can reduce the quality of good bacteria in the gut. Consuming too much dairy, sweetened and carbonated drinks, as well as junk foods high in trans-fat will also impact gut health negatively in the long run.
"There is a common saying: You are what you eat. Diet always acts in conjunction with other factors that affect digestive health," said Dr Monga.
Dr Monga advises that women – and, for that matter, men – maintain a nutritious and balanced diet incorporating all the major food groups.  
"Eat whole grains, leafy greens, such as spinach or kale that are excellent sources of fibre, as well as various vitamins. In addition, I generally advise my patients to take fruits that are low in fruit sugar, such as berries, oranges, bananas and grapes, while avoiding fructose-rich fruits like apples, mangoes and pears," he elaborated.
He added that people who bloat easily can benefit from lowering their fat intake. Opting for lean meats and avoiding fried, fatty food means your stomach has an easier time with digestion, which helps reduce the risk of bloating.
When it comes to Singaporeans and our love affair with food, balance is key. You can order or prepare healthier versions of your favourite dishes with less salt, sugar or trans-fat.
SEEK HELP FROM THE PROFESSIONALS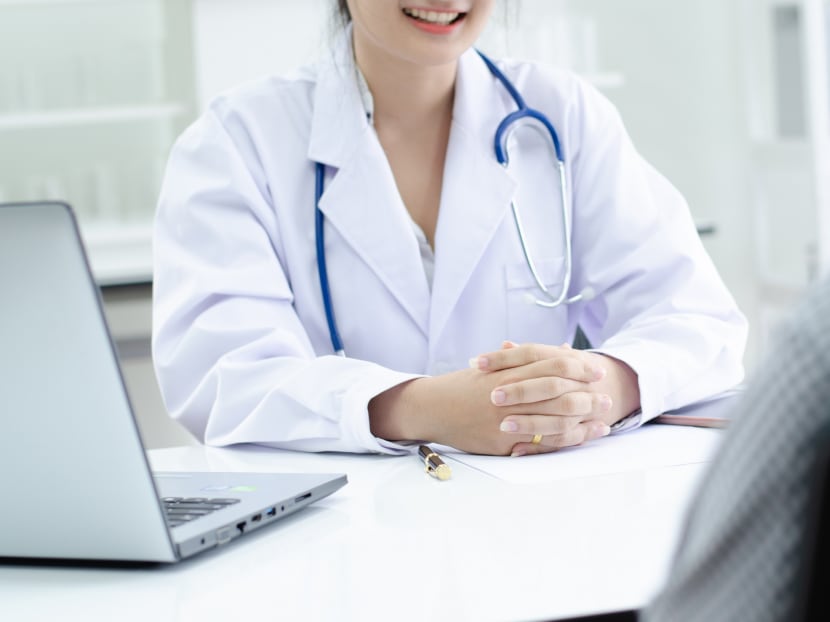 Whatever the case, when discomfort presents itself, it's important that you don't suffer in silence.
"Early detection plays a big role," said Dr Wong. "If you have symptoms that persist or affect your quality of life, see your doctor who may refer you to a specialist for a detailed evaluation."
Added Dr Monga: "A specialist can help to evaluate your symptoms, examine you for signs of illness and carry out appropriate investigations, if needed, to identify the root cause of your symptoms."
Using colorectal cancer as an example, screening with a faecal occult blood test and colonoscopy can detect and facilitate the painless removal of pre-cancerous polyps. Another example would be chronic hepatitis B, where regular screening allows for early detection and life-saving treatment of liver cirrhosis and cancer before they develop, Dr Wong elaborated.
In the speciality of digestive health, Gleneagles Hospital has over 26 gastroenterologists and colorectal surgeons who can provide customised diagnoses and treat gut-related conditions. By having a specialist look at underlying causes and assess the severity of symptoms, these doctors can recommend a prognosis ranging from medication to more in-depth treatment.
LIVE YOUR BEST LIFE
In addition to the speciality of gastroenterology, Gleneagles Hospital offers access to a range of multidisciplinary specialists for life's milestones and uncertainties.
More often than not, women wear many hats and straddle a range of responsibilities, be it at home or at work. With this in mind, it's important for women to prioritise their well-being and remember that health is wealth.
For peace of mind, consult a specialist at Gleneagles Hospital if you feel that something is amiss. By listening to your body and making that appointment, tomorrow's quality of life can be decided today.
Find out how Gleneagles Hospital is on your side to help with health issues affecting you or your family members.