Encounter all the shades of Western Australia
Witness all of nature's palette with unearthly landscapes, pristine beaches and selfie-friendly wildlife
There are few things during travel as freeing as a road trip.
With hands on the wheel, the pace is yours to control, and your itinerary – well, flexibility is your middle name. And even as a passenger on a coach, being so close to the ground means you get to capture all the spectrum of views.
If unearthly landscapes, pristine beaches and selfie-friendly wildlife sound like items you would have on your agenda, then Western Australia is the destination you've been looking for. 
With a colourful roadmap through the best that the region has to offer, Jetabout Holidays offers a complete day-to-day programme for its self-drive clients. For those who just want to take a backseat, hop on to the coach tours for extra freedom.
Taking out the hassle of planning yet offering all the freedom, the tour packages include all the in-betweens you need, including restaurants, activities and route maps. See how Jetabout Holidays take you on a Western Australia ombre journey.
4D3N PERTH DISCOVERY TOUR  
The 4D3N Perth Discovery Tour package is from S$485 per person on a twin-sharing basis. It includes accommodation for three nights, airport transfers, Perth Scenic Heli Ride and your choice of another full-day tour. Quote "TODAY" by Aug 15 and get a free A$50 (S$48) gourmet gift card per person.
Soaring Sky Blue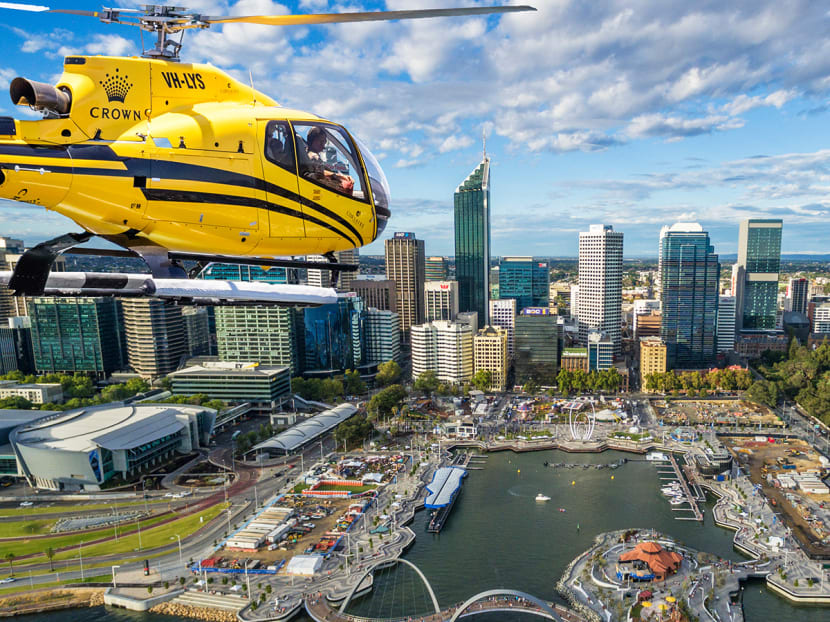 Some might claim to have seen it all in Perth, but have they seen it from above?
As part of the 4D3N Perth Discovery Tour, every person can enjoy a complimentary 10-minute scenic helicopter flight worth A$150 per adult. There's nothing quite like taking in Perth city with a bird's eye view, as you spot popular spots like Subiaco Oval, Kings Park, Swan River, and Elizabeth Quay during the flight. This new perspective, set against the sunny blue skies, will have you reminiscing long after.
Smiling Quokka Brown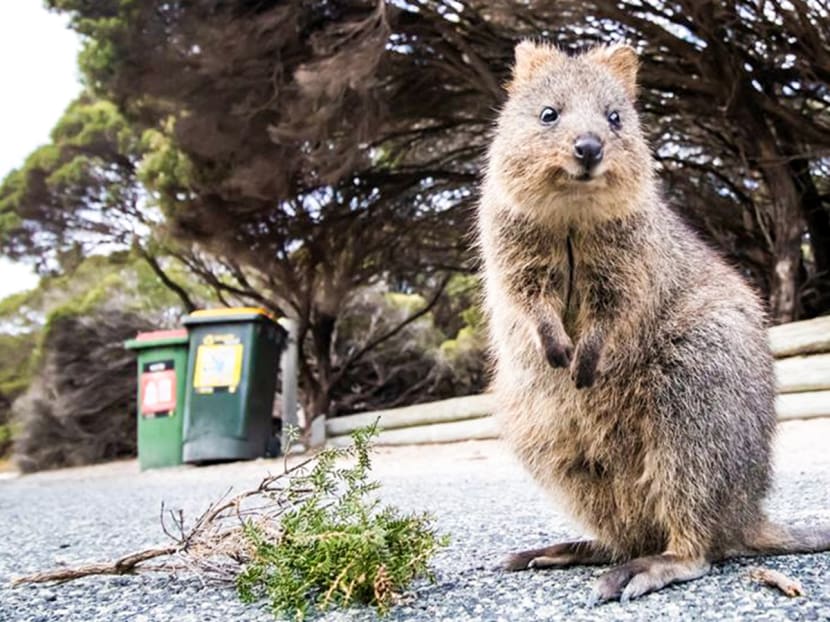 Meet the happiest animal on earth! On Rottnest Island is one of Perth's most famous social media celebrities – the quokka.
Once you hang low and take a selfie with these creatures, you'll understand why – their unique features make them smile when you snap a pic. Prancing about on their hind legs, they are one of the many highlights you will see on your 90-minute coach tour, including sweeping green views, a boardwalk to a majestic lookout point on the West End, and even a lighthouse or two.
Endless Wildflower Purple 
The period between September and November is fantastic for visiting the Pinnacle Desert and Wave Rock because along the way, you will get pit stops to witness unbelievable views of wildflowers in bloom. Perth's expansive plains will give you some incredible swaths of pinks, yellows and purples for visually stunning pictures.
8D7N CORAL COAST & DESERT DRIVE
The 8D7N Coral Coast & Desert Drive package is from S$965 per person. It covers car rental, all accommodation en-route, and a day-to-day itinerary for a safe, eventful visit. Quote "TODAY" by Sept 15 and get a free A$50 gourmet gift card per person.
Surreal Lagoon Pink
You have to see it to believe it. Hutt Lagoon is mostly pink in colour, thanks to its high salinity and presence of a carotenoid-producing algae. It's sometimes lilac and red, but most of the time, it's a rich creamy pink.
Try to visit between 11am and 3pm and see if you can spot the black-winged stilt birds as they careen above the water surface. Set against the intense azure sky, it's a riveting sight to behold and easily, the highlight of the 8D7N Coral Coast and Desert Drive itinerary.
Delicious Lobster Red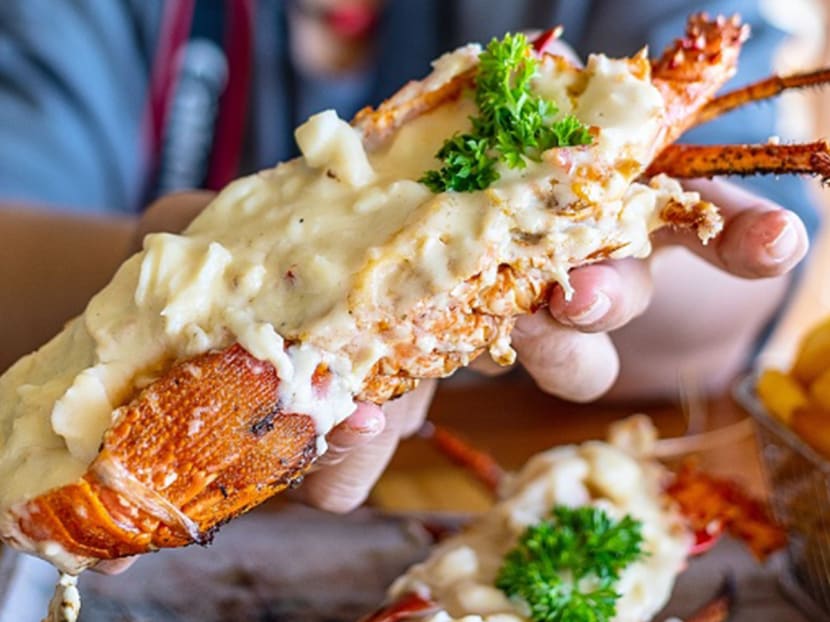 The Lancelin Dunes are one of the town's most unexpected secrets. As one of Australia's premier sandboarding destinations, the sand dunes that appear suddenly behind the town offer sandboarding rides down tall sloves up to three storeys high. It's casual but riotous fun as you fly down them with others.
Then dust off your shoes and drop by Lobster Shack for an incredible sea-to-table lunch. The charming eatery distributes the Western Rock Lobster, the country's most valued single species fishery item.
And while one can learn about the factory processes, the real item of interest for most would be on the menu. Savor the grilled lobster with all its own juices, as you enjoy a view of the balmy Indian Ocean from the patio.
Dazzling Shell White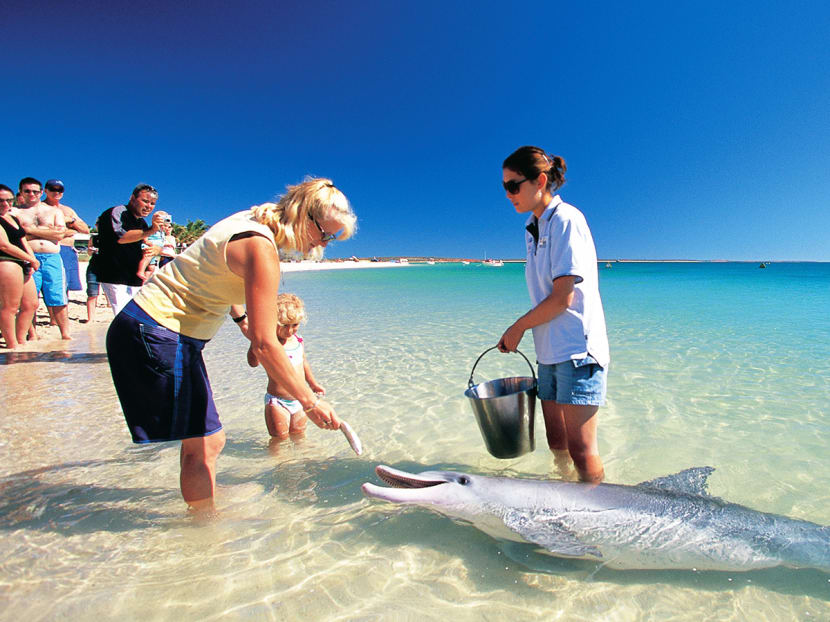 The Monkey Mia Dolphin Resort is the only one of its kind in the reserve, and features daily dolphin feeding on its beach property for all hotel guests. Monitored by the Department of Biodiversity, Conservation and Attractions, these wild bottlenose dolphins have been coming to the area for over five years now, offering visitors a unique experience to interact with them in a natural manner.
During the long drive to this location, you can stop by the 110km Shell Beach. It's a staggering pristine stretch made so from the billions of tiny white shells crushed to powder over the years.
Rocky Desert Yellow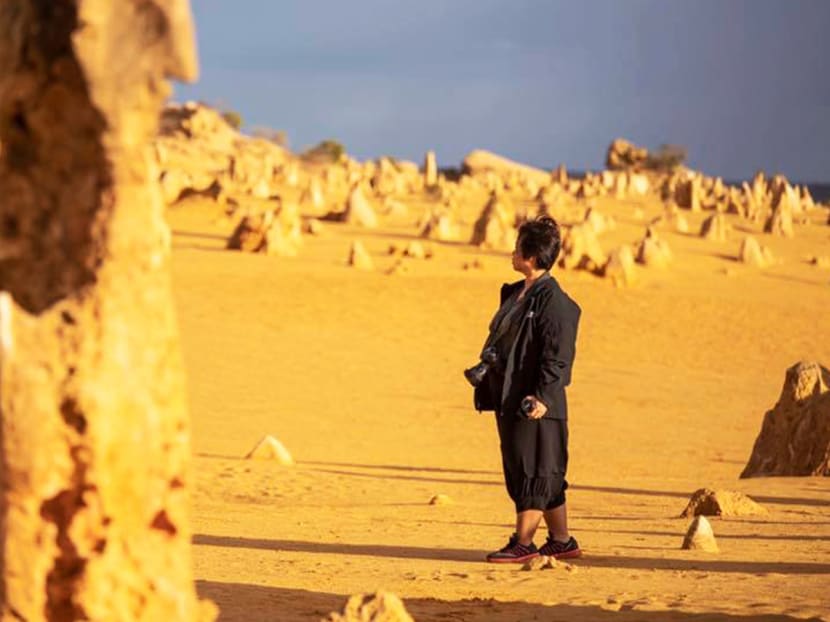 Another landscape wonder of Perth is hidden in Cervantes and Nambung National Park. The Pinnacles are natural limestone pillars that dot the natural sanctuary, and jut out from the yellow sands – some over 3m tall – like mystical towers. There's still debate as to how they are formed, but weaving between them is a magical experience nonetheless. Come during the early hours or evening hours and watch the sunlight set the scene on fire with golden hues.
A holiday to Western Australia is a rainbow ride with a balance of thrills and chill, punctuated with delicious local fare that reel in the best of the ocean. To feel the wind in your hair and get those selfies going, all you need now is to book the tour and you're good to go. Visit Jetabout Holidays today to reserve your place.
Find everything you need to know for a Western Australia holiday here.