Food for thought: What do kids need for a healthy start in life?
The right nutrients can help promote optimal development, immunity and digestive health in young children. 
The right nutrients can help promote optimal development, immunity and digestive health in young children. 
Every child is unique and develops at a different pace. But what is clear is that to build a healthy foundation, children depend on their parents and caregivers to provide nurturing care, ample opportunities to learn in a stimulating environment and the right nutrition.
All of these factors are crucial in helping little ones develop key areas of the brain that are central to their overall development. 
The early years are especially critical. According to the United States' Centres for Disease Control and Prevention, a child's brain starts growing rapidly even before birth and continues well into childhood. The first eight years are especially important, as they build a foundation for a child's learning and health in life.
NUTRITION MATTERS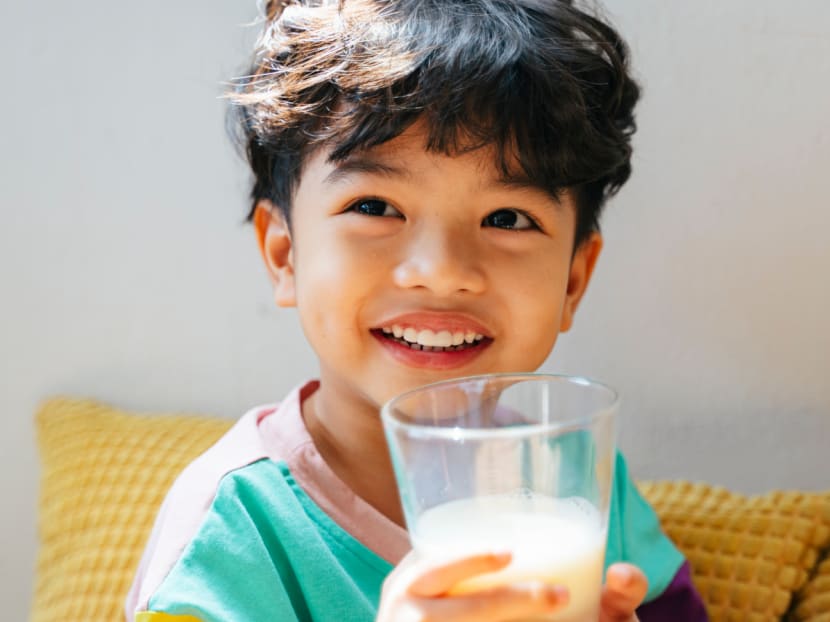 Good, well-balanced nutrition plays a crucial role here. Not only does it help children develop properly, optimal nutrition also supports digestive health and builds a robust immune system. 
According to Ms Vanitha Buthmanaban, nutrition science manager from Reckitt Singapore, Milk Fat Globule Membrane, or MFGM for short, is an example of a supportive nutrient. This biological membrane surrounds milk fat globules, allowing them to mix well in the liquid part of milk. 
Rich in bioactive fat and protein1, MFGM has been found to support children's cognitive and brain development, digestive health and immune system, key stages of development in children, Ms Vanitha said. 
Ms Vanitha shares more on how MFGM can better support childhood development and give children a healthy head start. 
FOOD FOR THE BRAIN
Research has shown that MFGM supports brain development, making it an important nutrient for the brain. 
Explained Ms Vanitha: "MFGM contains complex lipids such as sphingomyelin, phospholipids and gangliosides. These components provide different benefits such as supporting the formation of the myelin sheath to increase nerve signalling efficiency and the connection between brain cells2."
A 21-day laboratory experiment revealed that one of the components of MFGM, sphingomyelin, together with docosahexaenoic acid (DHA), improved the chances of brain cell connectivity, compared to DHA alone3, Ms Vanitha added. 
Brain connections are important for cognitive development, which enables a child to learn new skills, process information, think and communicate, according to an article on early childhood brain development. 
BOOSTING THE BODY'S DEFENCES
Let's not forget that eating well can help boost the immune system. As children inevitably come into contact with germs in everyday life, consuming the right nutrients could bolster the body's defences to fight against infections. 
"A healthy immune system is important in early childhood development. Studies have shown that certain proteins in MFGM help support the body's immune system and the defence mechanism against viral and bacterial infection4,5," said Ms Vanitha. "A strong immune system can also reduce the chance of illness."
For example, a study published in the Journal of Paediatric Gastroenterology and Nutrition in 2015 showed that the group who received MFGM supplementation had a reduced risk of developing acute otitis media5, a type of ear infection, compared to those who did not.  
In a separate study published in the journal Nutrition in 2012, researchers found that the group of children aged 2.5 years to six years old who were on MFGM-enriched formula milk had fewer short febrile episodes – characterised by having a fever higher than 38.5 degrees Celsius, lasting less than three days – compared to those who took formula milk without MFGM supplementation4.
SUPPORTING A HEALTHY DIGESTIVE SYSTEM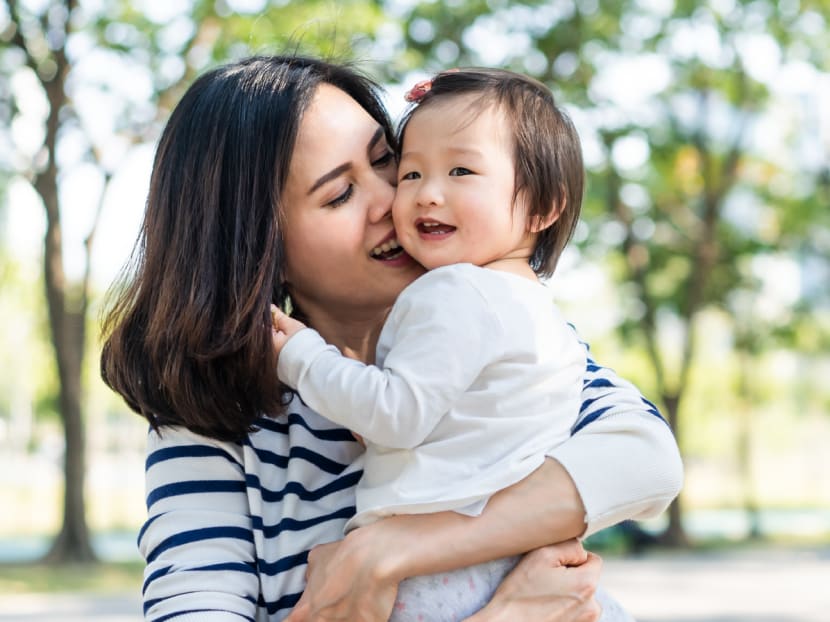 According to Ms Vanitha, MFGM also helps in the fight against pathogenic microorganisms and promotes good gut health. This results in a healthy digestive system, which is one of the key factors to healthy growth and development. 
"Picture a child who frequently gets constipation, diarrhoea or tummy upsets. Undoubtedly, they would be irritated and fussy. On the other hand, if a child has healthy digestion, this will likely influence other aspects of their health, including managing emotions and the capacity to learn," said Ms Vanitha.
With the right nourishment, children are better equipped to respond to their environment and learn better. What is important, too, is a child's day-to-day experiences – the interaction and love they receive from nurturing parents and caregivers will make a difference when it comes to holistic growth and development.
Your child's nutrition matters. Get more information on nutrition and early childhood development at Enfamama A+ Club.
1 Milk lipid composition and structure; The relevance for infant brain development, Lidewij Schipper, Gertjan van Dijk and Eline M van der Beek.
2 Javier Fontecha, Lauren Brink, Steven Wu, Yves Pouliot, Francesco Visioli and Rafael Jiménez-Flores. Sources: Production, and Clinical Treatments of Milk Fat Globule Membrane for Infant Nutrition and Well-Being. Nutrients. 2020 Jun; 12(6): 1607.
3 NeuroProof report for Mead Johnson Nutrition.
4 Veereman-Wauters G, Staelens S, Rombaut R, et al. Milk fat globule membrane (INPULSE) enriched formula milk decreases febrile episodes and may improve behavioural regulation in young children. Nutrition. 2012; 28: 749-752.
5 Timby N et al. Pediatr Gastroenterol Nutr. 2015; 60: 384-389.