From emergencies to uncertainties, here's why the A&E should be your answer
The prospect of a visit to the accident and emergency department can be daunting – but not so much when you know what to expect.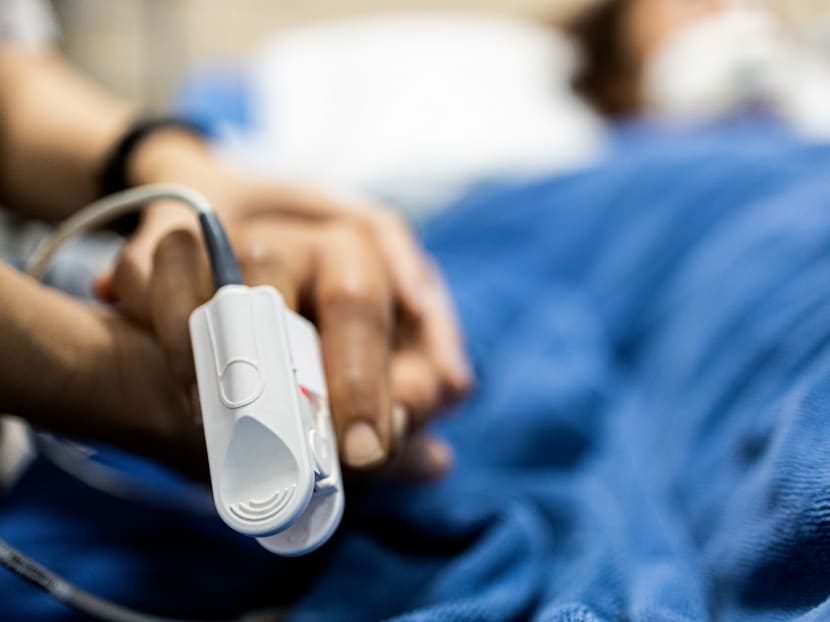 The prospect of a visit to the accident and emergency department can be daunting – but not so much when you know what to expect.
The phrase "accident and emergency" evokes a certain sense of foreboding, to the point that a visit to the accident and emergency (A&E) department may be an intimidating idea for some of us.
In reality, the A&E – just like a clinic or specialist centre – has an important role to play in the healthcare ecosystem. In fact, modern-day A&E departments have been streamlined and optimised such that one needn't hesitate making that visit should the need arise.
But what exactly goes on over at the A&E? When is the 'right time' to make a visit? Here's a rundown of what you can expect from a typical A&E experience.
WHEN TO GO TO THE A&E
According to Dr Kevin Sim, A&E resident physician at Mount Elizabeth Hospital, a common misconception is that A&Es are reserved solely for those with emergency conditions. In the case of Mount Elizabeth Hospitals, the A&E comprises both an A&E department as well as a 24-hour walk-in clinic.
"We address conditions ranging from immediate emergencies to less urgent conditions. We also act as a front door to the hospital to help patients who need an appropriate specialist's consultation," he explained.
When it comes to emergency conditions, these include a range of symptoms such as chest pain, sudden and severe shortness of breath, blurred vision, severe abdominal pain, high fever in babies, loss of consciousness, concussions and persistent vomiting and diarrhoea.
It should also be noted that while priority is indeed given to more urgent cases such as those listed above, the Ministry of Health's guidance is that attending A&Es aren't only reserved for this group of patients.
Dr Sim echoed this sentiment, sharing that a large proportion of Mount Elizabeth Hospitals' A&E visits are, in fact, non-emergencies.
"After all, emergency conditions may not be easy for a non-medical person to assess – I recall vividly a patient with a full-blown heart attack who came in only at the insistence of his wife. My advice is that if you're in doubt, just come and let us assess your condition," he said.
FROM DOOR TO DOCTOR IN JUST 30 MINUTES
Modern medicine and the healthcare industry in Singapore have come a long way. Today, many institutions pride themselves on speed – a crucial factor when it comes to the delivery of medical attention.
Dr Henry Chua, A&E resident physician at Mount Elizabeth Novena Hospital, shared that swift response is paramount at the A&E.
"Time to treatment is of the essence in ensuring the best health outcome for the patient," he explained.
On average, patients can expect to wait up to 30 minutes to see a doctor at the A&Es at Mount Elizabeth Hospitals. With this, even non-emergency patients can expect to quickly receive personalised attention from a doctor – particularly important in cases involving pain or discomfort such as appendicitis, allergic reactions or broken bones. With the recent spike in dengue cases nationwide, this means that visiting the A&E is also a viable route when a potential dengue infection is suspected.
Once patients are through the door, a simple step-by-step process ensures that every patient receives the appropriate care and attention depending on their condition. Swift, streamlined procedures ensure every patient has their waiting time kept to a minimum, mitigating their exposure to more risk.
IN GOOD HANDS
Dr Chua shared that at Mount Elizabeth Hospitals, the A&Es are well-equipped to deal with a broad range of conditions such as cardiac emergencies, acute conditions such as appendicitis and common conditions such as fractures and back pain.
"We believe that a multidisciplinary approach to patient care is the best model to ensure excellent medical outcome for our patients. To provide high-quality and speedy care to our A&E patients, we have a multidisciplinary team working 24/7 comprising doctors, senior nurses, radiographers, pharmacists, health care attendants, ambulance drivers and administrative support staff," he said.
"To be prepared for different scenarios, we have a panel of experienced specialists from all disciplines who are on daily standby should the patient's condition require their care," said Dr Chua.
PREPARED IN TIMES OF CRISIS
An overview of safe management measures at Mount Elizabeth Hospitals. Image: IHH Healthcare Singapore
On the topic of preparedness, Dr Sim acknowledged the common concern over catching COVID-19 by visiting the A&E. He stressed that patients can set their mind at ease thanks to strict infection prevention and control processes.
"Potentially infectious patients are brought directly into the fever area so that the rest of the A&E remains safe for our patients," he elaborated.
As part of its Healthcare Made Safer campaign, the hospitals have implemented a slew of safety measures and infectious control processes to safeguard the health of patients, visitors and staff.
Regular updates to these measures are also made in line with the ever-shifting COVID-19 situation. The hospitals have recently imposed the following restrictions on top of existing safety protocols and safe distancing guidelines:
Rostered routine testing and vaccination for healthcare workers.
COVID-19 swab for all inpatients.
Adoption of enhanced personal protective equipment (PPE) for added protection. This means that depending on the patient's condition and location within the hospital, MOH recommends donning different types of masks. The range of masks include full PPE, N95 respirator and surgical masks.
No food and drinks allowed within the wards, and ward visits are limited to 20 minutes, according to MOH guidelines. 
Mandatory use of the TraceTogether app or token to perform SafeEntry check-ins.
At the end of the day, one can rest assured knowing hospitals like Mount Elizabeth go to great lengths to ensure A&Es continue to keep their doors open for those in need, pandemic or otherwise.
If you or your family members require treatment for a medical condition, make an appointment with a specialist or visit the Mount Elizabeth Hospitals 24-hour A&E clinics.  Should you require an ambulance that will transport you to the nearest hospital or a hospital of your choice, call 1800 – PARKWAY​ for Parkway Emergency services.