Fulfilling her lifelong dream of furthering her studies
Despite an unexpected career detour, Ms Jesselyn Liau made it to NIE NTU, Singapore, where she pursued her goal of graduate school in her 40s.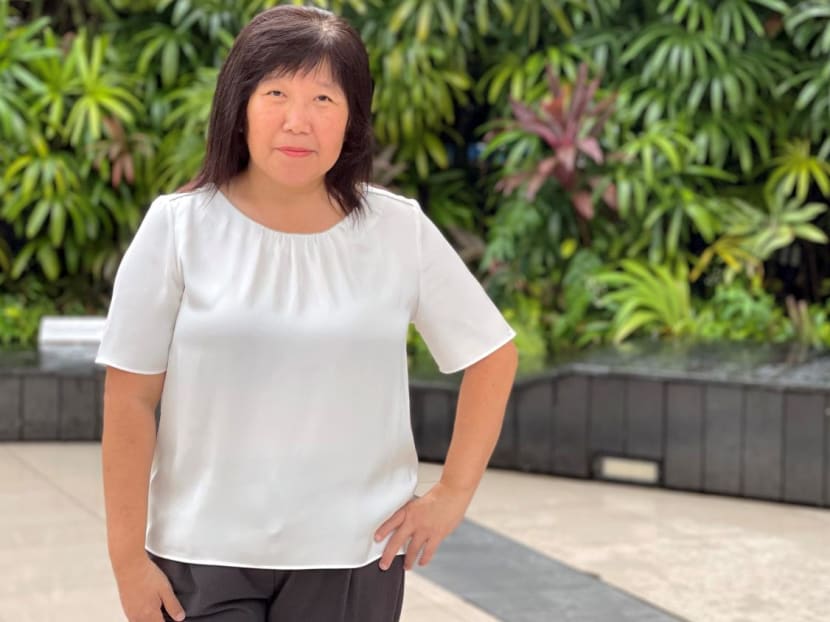 Despite an unexpected career detour, Ms Jesselyn Liau made it to NIE NTU, Singapore, where she pursued her goal of graduate school in her 40s.
As a young preschool educator who excelled at her job, Ms Jesselyn Liau dreamt of furthering her studies at the National Institute of Education, Nanyang Technological University, Singapore (NIE NTU, Singapore).
After she married and had children, however, life took her on a very different path.
Ms Liau originally planned to be a stay-home mother for four years before returning to work. But both her daughter and son were diagnosed with autism. While her daughter was able to attend mainstream schools with support, her son Zane required a higher level of care.
"Autism changed my career course," said Ms Liau candidly. "I started to train myself in the field of autism and special education. Being my son's speech therapist, occupational therapist, intervention teacher and advocate consumed my life. 'Zane's mommy' was my name."
The years flew by. By 2013, when her children were more independent, Ms Liau was feeling burnt out and mildly depressed. Her husband, realising that she needed to take time for her own interests outside the home, sent in an application on her behalf to a bachelor's degree programme, majoring in English with Psychology.
The experience of going back to school at 40 revived Ms Liau's passion for lifelong learning. After graduating, she decided to continue studying – this time at NIE, where she enrolled in the Master of Arts in Applied Linguistics (MAAL) programme at the age of 46 in 2019.
Not just for school teachers, NIE's Masters programmes are designed to challenge students, develop their skills and boost their career prospects. The MAAL degree that Ms Liau selected offers a broad-based course of study in the fields of language education and language studies, balancing theoretical knowledge alongside practical application. Besides benefiting professionals who teach the English language, it is also suitable for people who are interested in language-related issues.
DELVING DEEPER INTO LANGUAGE
Ms Liau, who graduated from the MAAL programme last year, was drawn to the curriculum and modules that include topics such as sociolinguistics, discourse analysis and psycholinguistics – the last of which inspired her dissertation.
She said: "I find it fascinating how monolinguals and bilinguals process languages and how we handle new data and transfer it between the languages we acquire or learn. After we process the language presented to us, how are our thoughts influenced or shaped? Towards the end of the psycholinguistics module, I focused on the use of metaphor and how our brains respond to non-literal (figurative) language."
Dr Clarence Green, a former NIE lecturer, encouraged her to choose the dissertation route over course work during her consultation with him for the module's final paper.
"He affirmed that my paper had the potential to be developed into a dissertation," Ms Liau recalled. "He shared that the process of executing a research project is very rewarding and it was an opportunity for me to push my boundaries in research skills."
Another lecturer, Assistant Professor Victor Lim, showed her new possibilities in her dissertation. Asst Prof Lim, who taught Discourse Studies, provided Ms Liau with a theoretical and practical introduction to concepts and techniques associated with the analysis of discourse.
"Understanding the value of discourse analysis as an approach to investigating socio-cultural practices in diverse settings was critical in my learning journey," she said. "It charted the possibility of designing my dissertation using a multi-disciplinary approach, mainly cognitive linguistics, metaphor studies and socio-cultural fields."
Ms Liau's completed dissertation was titled Metaphors shape thoughts: An investigation on the extent of embodied experiences, cultural grounding and contextual factors on the processing of conceptual metaphors. Writing it was challenging – the COVID-19 pandemic meant that her potential pool of research participants dwindled as many returned to their home countries.
She adapted by changing her research methods and seeking out more Singaporeans and permanent residents as research participants. Her supervisor, Dr Mark Seilhamer, helped to develop and finetune her dissertation.
"He generously shared his knowledge and time," said Ms Liau. "His detailed and insightful comments on my drafts were invaluable and spot-on. I learned a lot under his tutelage."
GETTING MORE OUT OF HER LEARNING JOURNEY
Ms Liau, who is 49 this year, feels that far from being a stumbling block, her age helped her to benefit more from the MAAL programme.
"I know more people of various age groups and various walks of life and have observed how they speak and communicate. I appreciate more how languages function in our society and understand why people choose to use languages the way they do and in the different contexts they are in," she explained. 
She added: "Also, as a more mature student who's closer in age with my lecturers and professors, our discussions were very focused. I have learned most during such consultation sessions."
Ms Liau, who currently teaches international students as an adjunct lecturer, is able to apply her learning from the MAAL programme at work.
"Through psycholinguistics, sociolinguistics and discourse analysis, I learn how my students process English using their native-speaking backgrounds," she explained. "I also apply the principles of discourse framework and socio-cultural factors to my teaching. And by breaking the learning goals into smaller components, the students are able to grasp each lesson better and become more confident users of English."
For the time being, Ms Liau plans to continue teaching English. But now that she's embarked on her journey of lifelong learning, her dream of taking her studies to the next level is within her grasp.
"Maybe I will pursue a PhD one day," she reflected. "For now, I am happy giving back to society, using what I have been equipped with by my bachelor's degree and by NIE."
Applications are ongoing until Jan 13, 2023. For more information, visit nie.edu.sg/aug2023.