The future of beauty is here with Lancôme's first hyper-personalised e-boutique
Lancôme continues to push barriers with the skin-strengthening Advanced Génifique serum and its virtual flagship that offers customised sampling kits and online exclusives.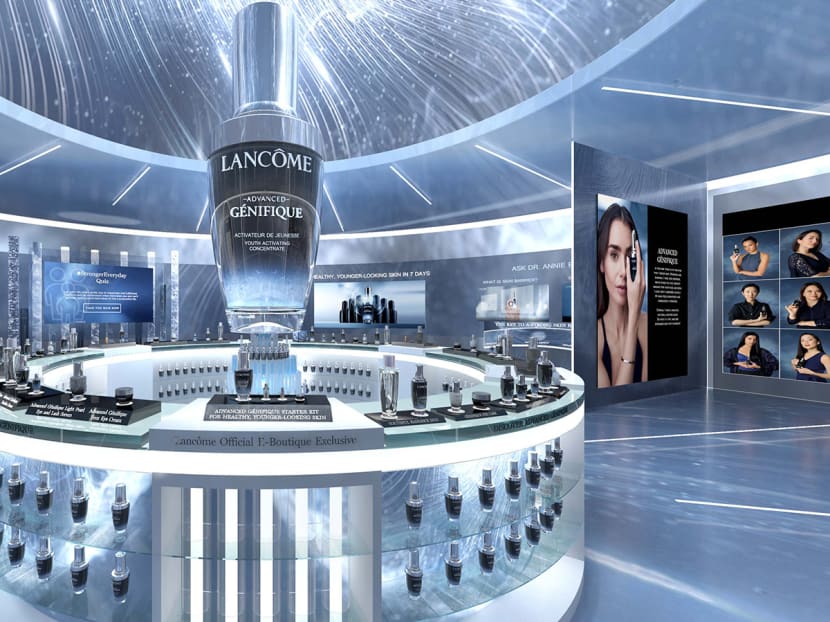 Lancôme continues to push barriers with the skin-strengthening Advanced Génifique serum and its virtual flagship that offers customised sampling kits and online exclusives.
We are all made differently and so is our skin.
Forget cookie-cutter skincare solutions and say hello to a new era of hyper-personalised beauty experiences that let you learn more about your skin type and needs.
Beauty brand Lancôme has launched the Lancôme Génifique #StrongerEveryday Virtual Flagship that runs till Oct 24. Its first e-boutique in Singapore, the immersive, one-stop luxury retail space allows visitors to shop the full Lancôme range and online exclusives, from the comforts of home.
Shopping virtually does not mean that you lose out on the warm, friendly and helpful service that you enjoy at a physical counter. The virtual flagship goes the extra mile to make the experience more personalised through its virtual skin consultation service.
The Lancôme E-Youth Finder, a mobile skin diagnosis tool powered by artificial intelligence and decades of skincare expertise, uses an algorithm based on a database of 10,000 clinically graded photos. When you send across a selfie – yes, it's as easy as that – the system analyses your skin in order to recommend the most suitable skincare solution.
If you prefer, you can opt for an in-depth virtual consultation with a beauty advisor via the chat function of the e-boutique.
The online experience also gives you the chance to empower other women. Register for a customised Génifique sampling kit and Lancôme will donate S$5 towards supporting underprivileged women who wish to return to the workforce through appointed charity Daughters of Tomorrow.
CENTRED AROUND SKIN MICROBIOME
Lancôme's Advanced Génifique is the game-changing result of more than 17 years of research and 221 trials and nine patents*.
The iconic serum is formulated around the role of skin microbiome. Serving as the body's first line of defence, our skin barrier is made up of four levels: The topmost physical barrier, the biochemical barrier, the immune barrier, and lastly the microbiome barrier.
Skin microbiome reinforces the other three barriers, and a balanced ecosystem means that your skin stays healthy, youthful and — most importantly — strong and resilient.
However, with age and external stressors, skin microbiome can be compromised. Furthermore, given the present reality of extended periods of mask-wearing, the increased humidity and temperature levels, as well as friction, can upset the delicate balance.
A STRENGTHENING AND YOUTHFUL BOOST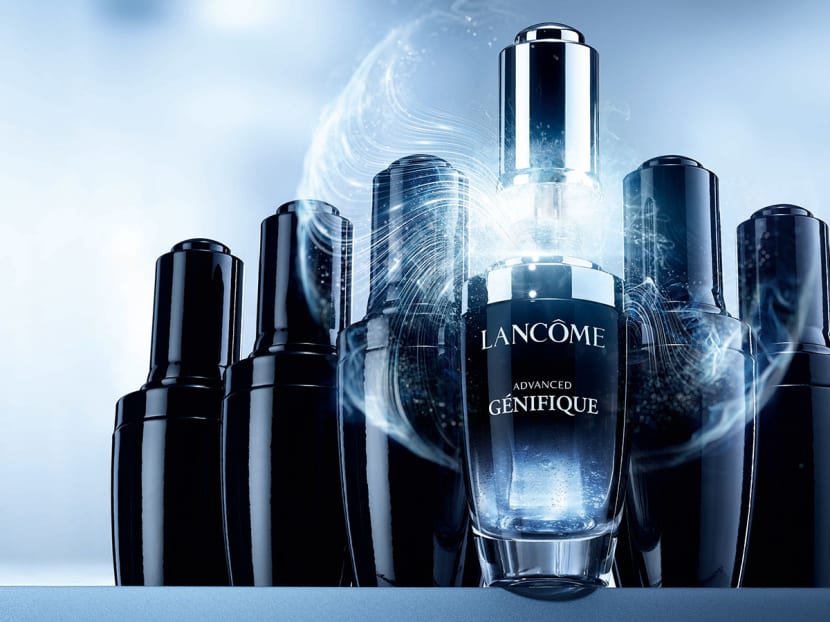 Suitable for all skin types, Advanced Génifique serum aims to strengthen skin microbiome and help it recover twice as fast from the first drop**. 
Its formulation contains three prebiotics, an essential source of food and nutrients needed for the growth of beneficial bacteria in skin microbiome. Working in tandem, four probiotic fractions – obtained through a biotechnology process that makes them well-suited for skin – provide an optimal environment for the skin microbiome barrier function.
In addition, Advanced Génifique contains skin-plumping hyaluronic acid that can hold up to 1,000 times its weight in water, as well as Vitamin CG, a stable form of Vitamin C to even out and brighten skin tone.
Based on a consumer user study conducted by Lancôme on 1,065 Asian women over four weeks, participants who used Advanced Génifique reported observing healthy, younger-looking skin after just seven days.  
And over eight weeks, 34 women in a clinical study observed that their skin radiance had gone up by 52 per cent while the appearance of wrinkles had diminished by 46 per cent.
Put your best face forward with Advanced Génifique, be it on Zoom or in person.
Visit the Lancôme Virtual Flagship Store to get your customised sampling kit based on your skincare concern. The Lancôme Advanced Génifique Serum retails at S$130 (30ml) on its e-boutique, Lancôme retail outlets, Sephora and Lazada.
*Source: Lancôme. Patents are granted or pending.
**Based on a skin aggression study conducted by Lancôme on 27 Asian panellists over six hours.