Getting to the root of grey hair
Going grey may be a natural part of getting older, but certain lifestyle habits may be exacerbating the problem, says a Bioskin expert.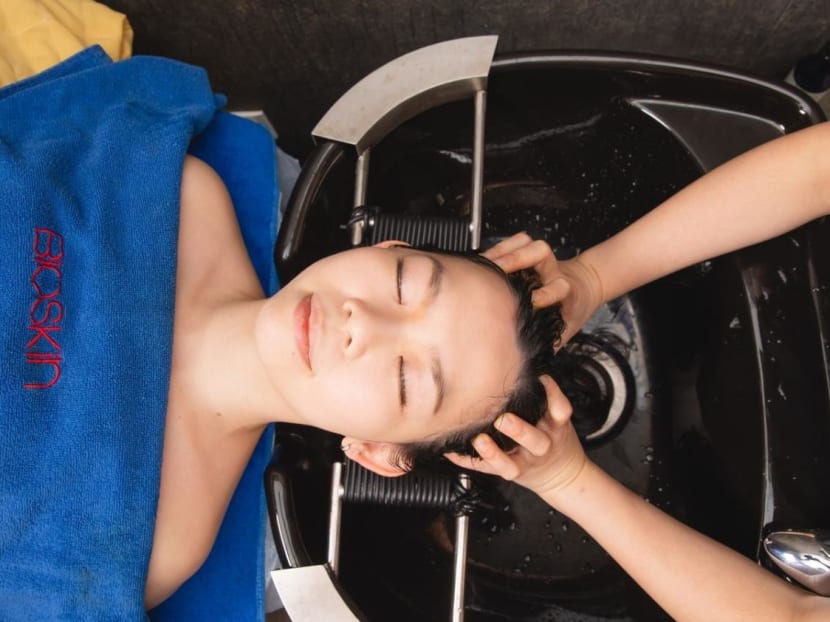 Going grey may be a natural part of ageing, but certain lifestyle habits may be exacerbating the problem, says a Bioskin expert. 
Grey hair, often associated with maturity, wisdom and experience, has found its way into the hearts of Hollywood celebrities like Ryan Reynolds, Mark Ruffalo and Andie MacDowell, who proudly sport the salt-and-pepper look.
For many of us, however, those silver strands can be seen as unwelcome reminders of the passage of time. While frequent chemical hair dyeing may provide a temporary fix, it fails to address the underlying cause of the problem. Is there anything one can do to slow down the process? 
According to Ms Doris Tan, assistant general manager at Bioskin, the transformation to grey hair can be explained by the science behind it. Our hair gets its colour from a pigment known as melanin. As we age, our hair follicles gradually produce less melanin due to a decrease in melanocytes, the cells responsible for its production. Consequently, during the natural process of hair regeneration, new strands are more likely to emerge in shades of grey. 
Beyond appearances, Ms Tan pointed out that greying hair is linked to hair health. "Grey hair is a sign that your tresses are no longer healthy – these strands tend to have a shorter lifespan, are more prone to breakage and are harder to manage," she said.
THE LIFESTYLE FACTORS THAT EXACERBATE THE PROBLEM
The belief that stress is a contributing factor to premature greying holds more than a sliver of truth, said Ms Tan. Indeed, research showed that stress can accelerate the greying process by affecting the stem cells responsible for regenerating pigment. Underlying medical conditions may also be responsible for greying strands.
Besides these, Ms Tan highlighted that smoking, excessive alcohol consumption and frequent late nights can lead to premature greying. "Poor nutrition and a deficiency in Vitamin B12, a nutrient that aids in melanin production, may also play a role," she added.
Neglecting hair hygiene is another factor. "Some people avoid washing their hair every day as they are worried about hair loss," Ms Tan said. "But in Singapore's hot and humid climate, not making this a daily habit can result in clogged hair follicles and affect hair health."
Frequent chemical treatments, including dyeing, bleaching and re-bonding, can also further damage hair roots. "The problem is exacerbated when people start colouring their hair regularly the moment they spot a few grey hairs," she said. 
MITIGATING THE PROBLEM OF GREY HAIR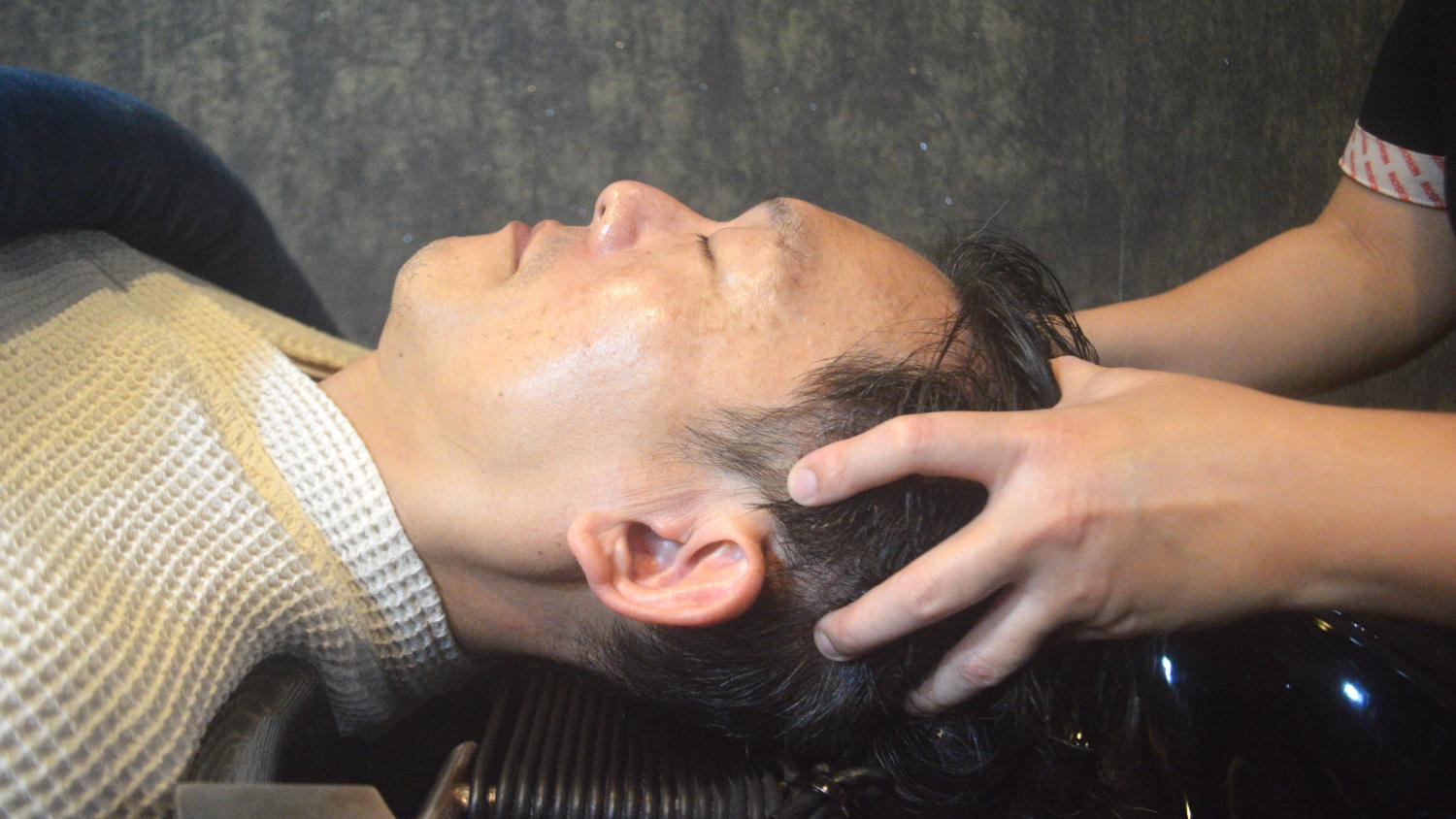 Practising good hair hygiene, reducing stress levels and avoiding harsh chemical treatments are some of the measures you can implement to combat premature greying, said Ms Tan. For individuals whose greying is primarily due to lifestyle factors rather than medical conditions, there are professional treatments one can consider as well.
Bioskin's Grey Hair Reverse Treatment is a chemical-free hair pigmentation treatment that targets the underlying causes of scalp and hair ageing by nourishing the roots and providing essential nutrients to stimulate pigment production in melanocytes.
"Bioskin's advanced treatment is specially formulated to both cover and reverse grey hair. The treatment boosts the metabolism of the hair roots, promoting the regrowth of healthier and darker strands," Ms Tan said. 
The treatment harnesses the power of natural herbs and botanical ingredients. These include green tea protein, an antioxidant said to improve the function of hair follicles; amla, which is rich in Vitamin C and has anti-ageing properties; cellulose to help retain moisture and enhance shine; as well as silk protein that nourishes the hair shaft and acts as a protective barrier against UV rays. Together, these ingredients promote hair growth, increase hair strength and improve the scalp's health.
Another key ingredient in the treatment is cold-pressed black seed oil from Sri Lanka, which has antibacterial and antifungal properties and contains a high concentration of the antioxidant thymoquinone to protect the scalp from free radical damage. "Black seed oil stimulates pigment production and prevents the premature ageing of melanocytes. It also has Omega-3 and Omega-6 to stimulate blood circulation," Ms Tan explained. 
She added that the treatment is safe and non-invasive, with long-lasting results. Over time, customers can expect healthier hair with a semi-permanent reddish-brown hue. Ms Tan shared that most customers can see noticeable results after receiving the treatment bi-weekly for three to six months. "As the treatment progresses, the colour intensifies, which means individuals may no longer need frequent dye jobs to mask their grey hair," she said. 
If you're tired of constantly resorting to hair colouring to conceal grey strands, consider making improvements to your lifestyle and taking advantage of professional hair pigmentation treatments that may help reduce the need for frequent salon visits. 
New customers can try Bioskin's Grey Hair Reverse Treatment at a special price of S$48* (before GST), which is inclusive of a relaxing shoulder massage. Find out more about the treatment and book your appointment. Terms and conditions apply.
Individual results may vary.