Healthy tresses start with a healthy scalp
Give scalp health and overall wellness a boost with Bioskin's improved scalp treatment.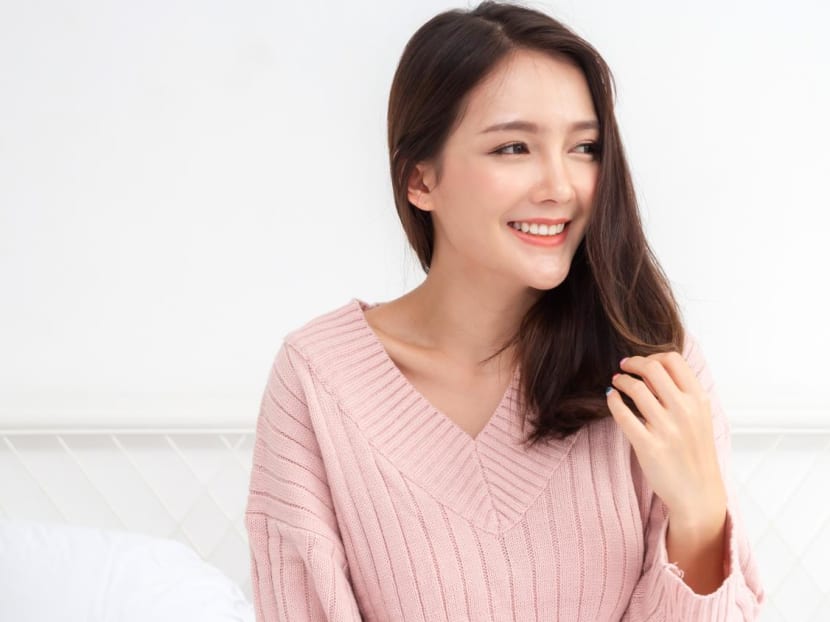 Give scalp health and overall wellness a boost with Bioskin's improved scalp treatment. 
We cleanse and moisturise our skin daily, but when was the last time you gave your scalp some TLC? 
"Scalp health determines the overall condition of hair," said Ms Doris Tan, assistant general manager at Bioskin. 
Neglecting your scalp may result in some pretty uncomfortable – and unsightly – consequences. According to Ms Tan, common scalp-related conditions she has observed among clients include an oily and sensitive scalp, as well as hair loss. These issues may stem from stress and poor sleep quality – something many urbanites experience – and a highly humid environment. When combined, these factors make the scalp a perfect breeding ground for fungus and bacteria.
Misconceptions about how to care for the scalp can also result in poor outcomes. "A common myth is that frequent hair-washing causes hair loss. Many customers we see don't believe in a daily hair wash – some do it once every two or three days," Ms Tan shared. 
This, she stressed, is not a good routine to follow. "High humidity can lead to a build-up of sebum. Not washing your hair every day tends to cause clogged hair follicles, enabling fungus and bacteria to multiply. This can result in odour, itchiness and sensitivity, as well as hair loss," she said. 
"Diet plays a part, too. For instance, consuming too much oily and salty food may catalyse the over-production of sebum that clogs hair follicles," added Ms Tan.  
A NEW, IMPROVED SCALP TREATMENT
Similar to choosing suitable skincare, Ms Tan said that using the right formulation for your hair and scalp makes a huge difference to their health. 
"Also, go for regular professional treatments that deep-cleanse the scalp and remove the build-up of dead skin cells, dirt and debris," she shared. 
Bioskin's newly improved Herbal Scalp Treatment 2.0 uses natural herbal ingredients, and incorporates its signature herbal combing and acupoint massage, to improve scalp health. 
Key ingredients in the herbal formula include old ginger to dispel wind and dampness from the body, as well as mugwort to aid detoxification, Ms Tan explained. The formula is dispensed continuously in a waterfall-like motion during the treatment, allowing for optimal absorption into the scalp. 
As part of the process, the therapist uses a combing technique that follows the flow of the meridian lines on the scalp – this is aimed at improving blood circulation and dispelling toxins. 
The treatment includes a tension-relieving scalp, neck and shoulder massage that helps soothe symptoms of headache, which may arise due to stress and bad posture. "Besides improving scalp health, the session also targets overall well-being and is beneficial for anyone who experiences discomfort associated with long hours of sitting down and excessive gadget use," Ms Tan said. 
The Herbal Scalp Treatment 2.0 takes approximately 1.5 hours to complete, and is suitable for most individuals, except those with scalp diseases such as ringworm and seborrheic dermatitis, or those with open scalp wounds.
Said Ms Tan: "For optimal results, clients who suffer from scalp issues and stress-related discomfort are recommended to undergo regular sessions at least once every two weeks initially, and once a month thereafter." 
You don't have to wait till problems crop up though. The relaxing treatment is suitable for anyone who considers scalp health a priority and would like a calming treat after a week on the grind. 
Bioskin's Herbal Scalp Treatment 2.0 is priced at S$51.36 (trial session inclusive of GST) for new customers. Visit the Bioskin website to learn more. 
Results may vary with each individual.