Innovative diabetes online platform boosts awareness of insulin therapy
To mark World Diabetes Day on Nov 14, Diabetes Singapore has launched an e-learning platform in partnership with Sanofi Singapore to mark 100 years of the discovery of insulin.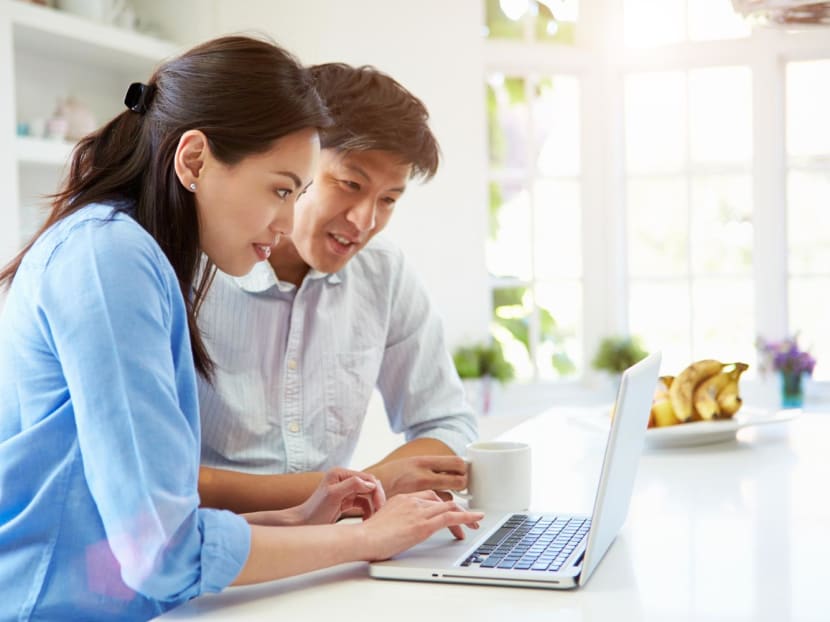 To mark World Diabetes Day on Nov 14, Diabetes Singapore has launched an e-learning platform in partnership with Sanofi Singapore to mark 100 years of the discovery of insulin.
Before the discovery of insulin around 100 years ago, people diagnosed with diabetes had a poor quality of life.
Diabetes is a metabolic disease in which the body produces insufficient insulin or does not respond properly to insulin, a hormone that controls blood sugar levels. In the past, without effective treatment, people with diabetes generally did not live long.
That changed when scientists successfully isolated insulin, marking a life-changing breakthrough in treating diabetes. What used to be a fatal metabolic disease is now a manageable condition.
However, while the condition is not fatal in the short term, diabetes has become a growing public health concern. In Singapore, around 440,000 people had diabetes in 2014, and the number is estimated to grow to one million in 2050, according to the National Registry of Diseases Office's Information Paper on Diabetes in Singapore1.
WHY SOME FEAR INSULIN THERAPY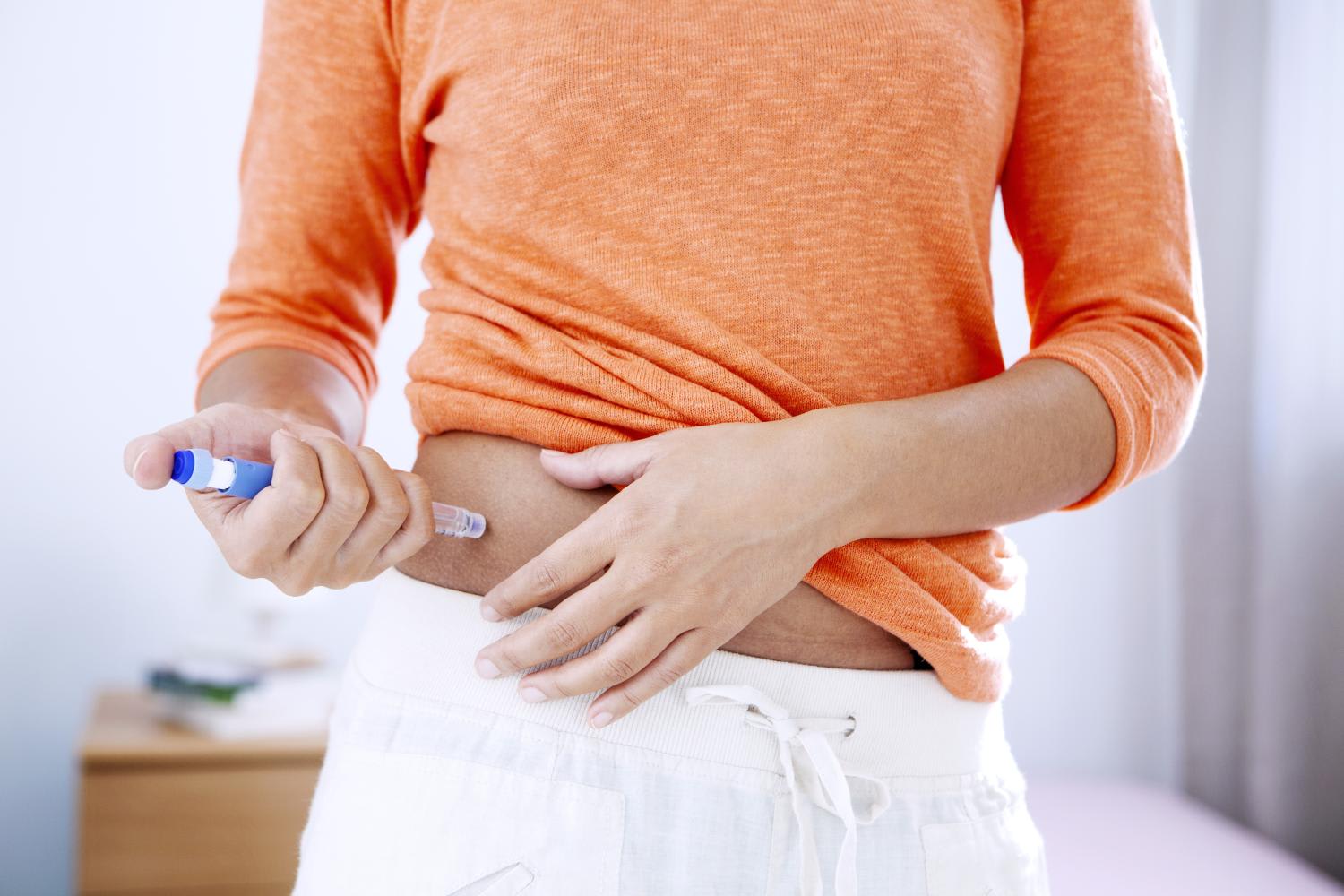 A poor understanding of the role of insulin can interfere with one's diabetes management. Some people with diabetes struggle with the idea of insulin therapy due to the myths and misconceptions surrounding its use.
Top concerns about insulin treatment – which involves self-administered injections using an insulin pen or a syringe – include apprehension over needles and injections as well as the fear of side effects2, such as hypoglycaemia3 (an abnormally low level of glucose in the blood). Some also believe that insulin therapy would make it difficult to fulfil responsibilities at work and at home. 
Additionally, a medical journal article on common patient-related cultural barriers found that people from Asian cultures may view insulin therapy as a sign of disease management failure and believe that such therapy causes more complications in the long term4.
AN E-LEARNING PLATFORM FOR ALL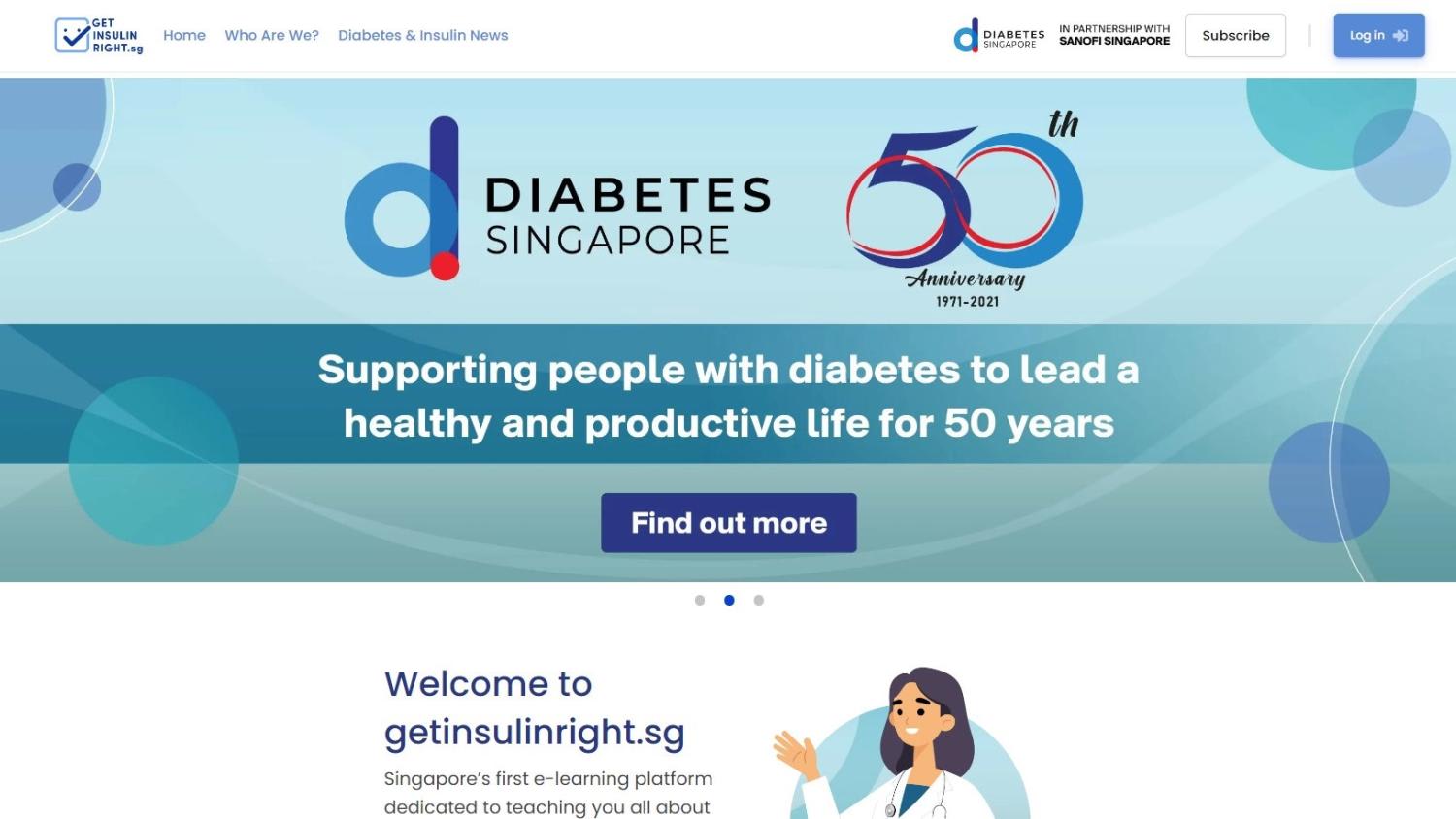 In conjunction with World Diabetes Day on Nov 14, an e-learning platform aims to dispel such misconceptions by equipping people living with diabetes and their caregivers with knowledge of insulin therapy. 
Developed by local charity Diabetes Singapore in partnership with pharmaceutical company Sanofi, getinsulinright.sg is an innovative online platform in Singapore dedicated to raising awareness on managing diabetes with insulin therapy. The platform's resources are helpful for people with Type 2 diabetes who have recently started using insulin or are on oral medication but have not responded to treatment.
The e-learning modules on the website can be readily accessed while on the go on mobile devices. Bite-sized interactive videos, educational articles, games and quizzes make learning fun and engaging.
The modules aim to provide comprehensive information about managing diabetes with insulin, as well as preventative measures one can take before starting insulin treatment. For example, the first steps for treating Type 2 diabetes are usually lifestyle modification, such as eating healthily and exercising regularly, and oral medicine. Only when these medications do not work can insulin treatment be considered.
GOOD DIABETES CONTROL IS VITAL
Poorly controlled diabetes can lead to serious health complications, such as vision loss due to diabetic retinopathy, leg amputation, kidney failure and nerve damage. 
For patients with Type 1 diabetes, insulin therapy is the primary treatment. This form of diabetes occurs when the immune system attacks and destroys the insulin-producing beta cells in the pancreas5. 
In Type 2 diabetes, the body is unable to respond to insulin properly. Some people with the disease may need to start insulin therapy when they have an acute illness, undergo surgery, or have periods of high blood glucose. Their oral antidiabetic medications may also no longer work for them, leading to poorer blood sugar control. In addition, women with the disease may need insulin therapy during pregnancy.
Different types of insulin treatments are available, depending on each person's needs. Insulin therapy may also help people with diabetes avoid widely fluctuating glucose levels6. 
By empowering themselves with information on the e-learning platform, those with diabetes will be able to have better conversations with their care teams, and gain the confidence to manage their condition and improve their quality of life.
Visit getinsulinright.sg to learn more about managing diabetes with insulin therapy.
This advertorial is supported by Sanofi as a public health initiative. It is meant for disease awareness and educational purposes only, and does not endorse, make reference to and/or recommend any product. Reach out to your prescribing physician for more information. MAT-SG-2200321-1.0(11/22). 
1 Phan, Thao P, et al. Forecasting the Burden of Type 2 Diabetes in Singapore Using a Demographic Epidemiological Model of Singapore. BMJ Open Diabetes Research and Care 2.1 (2014).
2 Tan, A M, et al. Initiation of Insulin for Type 2 Diabetes Mellitus Patients: What are the Issues? A Qualitative Study. Singapore Medical Journal 52.11 (2011): 801.
3 Wong, S, et al. Perceptions of Insulin Therapy Amongst Asian Patients with Diabetes in Singapore. Diabetic Medicine 28.2 (2011): 206-211.
4 Rebolledo, Julio A and Regina Arellano. Cultural Differences and Considerations When Initiating Insulin. Diabetes Spectrum 29.3 (2016): 185-190.
5 Donner T, Sarkar S. Insulin – Pharmacology, Therapeutic Regimens, and Principles of Intensive Insulin Therapy. [Updated 2019 Feb 23]. In: Feingold K R, Anawalt B, Boyce A, et al., editors. Endotext [Internet]. South Dartmouth (MA): MDText.com, Inc; 2000.
6 Umpierrez, Guillermo E and Boris P Kovatchev. Glycemic Variability: How to Measure and its Clinical Implication for Type 2 Diabetes. The American Journal of the Medical Sciences 356.6 (2018): 518-527.