Kick-start your investment journey early with moomoo by Futu SG
Keenly attuned to the needs of millennials and Gen Zs, the digital brokerage is lowering barriers to entry, bridging knowledge gaps and building an inclusive community for young retail investors.
Keenly attuned to the needs of millennials and Gen Zs, the digital brokerage is lowering barriers to entry, bridging knowledge gaps and building an inclusive community for young retail investors.
In days past, investing was conducted mainly by traditional financial institutions, whose focus was on helping top earners manage and grow their wealth.
Today, a rise in financial literacy has democratised the concept of investing for younger segments like millennials and Gen Zs. Investing is now regarded as an essential adulting strategy for achieving financial independence.
To meet the evolving needs of a new generation of young investors, moomoo powered by Futu Singapore (Futu SG) touts user-first technological advances. This one-stop super app aims to give users greater accessibility and convenience, while making investing smarter with a suite of tech-powered tools and resources.
AN EYE ON YOUNG INVESTORS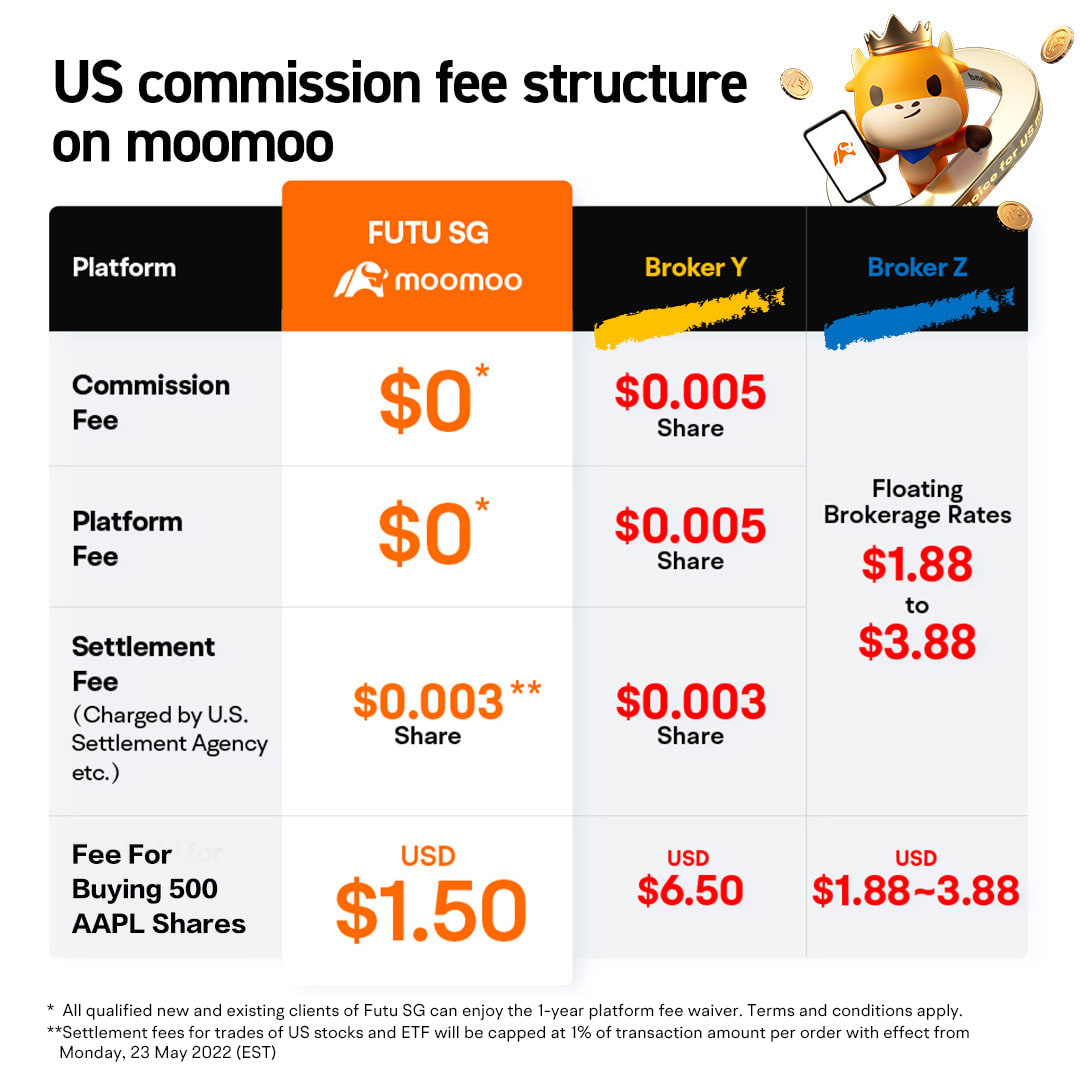 According to Mr Gavin Chia, managing director of Futu SG, as of the fourth quarter of 2021, 10 per cent of Singapore's population over the age of 20 are moomoo users. Of these, more than 70 per cent are millennials and Gen Zs.
"Part of this robust uptake lies in how we have designed our platform to better serve a younger demographic of investors and match their investment appetite," shared Mr Chia.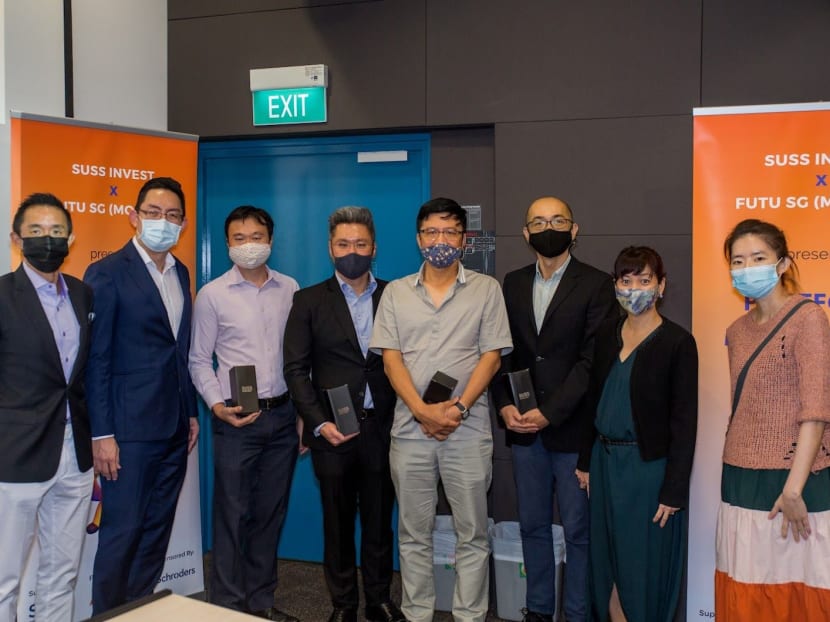 Despite having been in the market for just over a year, Futu SG has already worked with over 30 partners ranging from financial institutions to unicorn companies and universities to better understand the investing landscape, specifically for millennials and Gen Zs. With its boots-on-the-ground approach, Futu SG has uncovered insights such as the popularity of US stocks among retail investors in Singapore, and the hurdles faced by those wanting to dip their toes into the global investing space.
"Younger investors tend to have lower capital, which presents risks in trading as commission fees could potentially wipe out any profits that they stand to gain," shared Mr Chia.
In April, Futu SG became the first digital brokerage to offer access to global markets with S$0 platform fee1, S$0 market data fee and lifetime S$0 commission2 on US stocks via moomoo.
FACILITATING INVESTING ANY TIME, ANYWHERE
Zero commission fees for the trading of US stocks are just the tip of moomoo's offerings. Futu SG has streamlined the process of investing, allowing users to access and manage their investment portfolios whether at home, in the office or on the go. Opening an account takes just a few minutes, giving investors access to stock markets in the US, Singapore, Hong Kong (SAR) and more.
Futu SG has also addressed other pain points for Singaporean investors – most notably trading hours for US stocks. Typically, investment platforms in the industry support around 13 hours of trading time on trading days, based on US market hours. Levelling the playing field for investors in Singapore, moomoo lets one trade US stocks for up to 16 hours on trading days – 6.5 hours of regular trading hours and 9.5 hours of pre-market and after-market trading hours.
STRONG COMMUNITY SUPPORT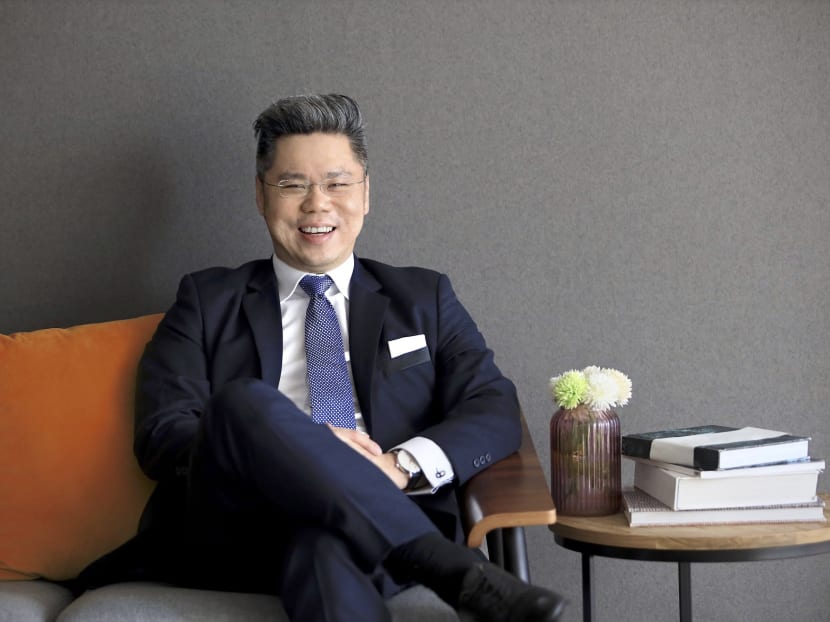 The investment journey can sometimes feel like a lonely one – yet another gap Futu SG has sought to bridge.
"Our users want financial knowledge that is digestible and timely, based on market updates," said Mr Chia.
The moomoo platform acts as an integrated one-stop hub that gives users free access to market news, research on individual shares and a wide range of educational materials. Its in-app community function also fosters learning opportunities among its users.
With its high-tech, high-touch services, moomoo represents a new age of investment platforms that deliver enhanced experiences, with the user at the centre of all it does.   
Keen to explore a new age of investing experiences? Join a community of like-minded individuals today here.
1Platform fee is waived for the first year.
2Applicable to eligible clients of Futu SG only. Terms and conditions apply. For more information, visit https://j.futusg.com/00hzrn.
This advertisement has not been reviewed by the Monetary Authority of Singapore. In Singapore, capital market products and services in moomoo are offered by Futu SG.