Let thoughtful tech make hybrid working logical – and enjoyable – again
The sleek Logi Dock is the nifty gadget that will take care of your remote desktop needs.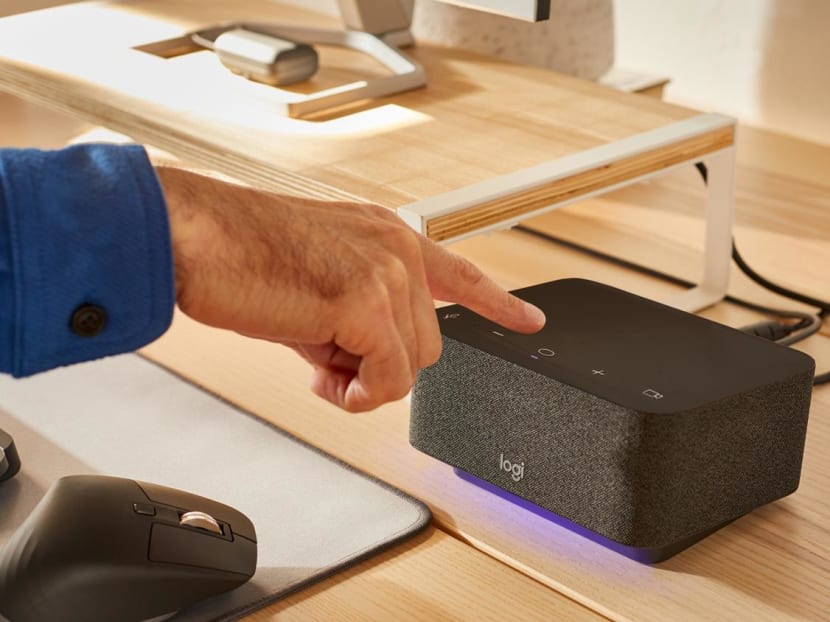 The sleek Logi Dock is the nifty gadget that will take care of your remote desktop needs.
How's your remote working experience going?
Many global brands have announced that permanent hybrid work arrangements will be made available to their hires. And according to a report from consulting firm Gallup, close to 60 per cent of employees surveyed indicated a preference for remote working options.
As the hybrid work trend gains traction, businesses are seeking to arm their workforce with appropriate tools to boost efficiency and performance. However, remote working presents a number of pain points, including cluttered desks with one too many wires and dongles; missed online meetings due to calendar syncing mishaps, and the all-too-familiar spotty video call with poor audio.
The Logi Dock by Logitech is designed to mitigate these pain points and meet the emerging needs of the new workforce. With its user-friendly functions and one-touch meeting controls, this all-in-one docking station with enterprise-grade speakerphone aims to elevate your personal workspace and empower you to present the best side of yourself at every call. 
DECIDE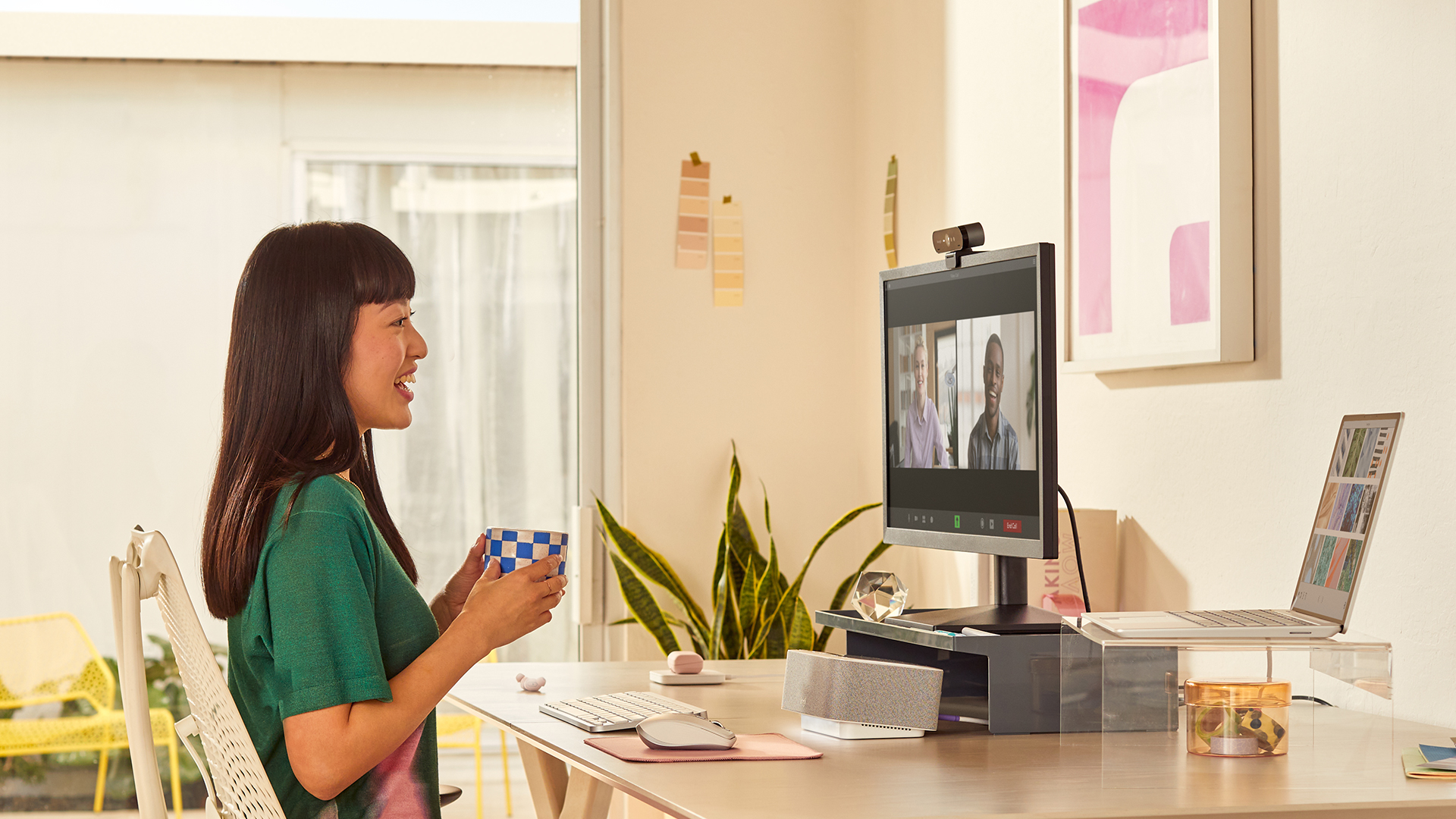 If you've ever swopped between two video call platforms and forgot where the mute button was, you're not alone. Moments like these can take away from one's professional presentation, and Logi Dock is changing that with physical touch buttons.
Flushed atop the sleek device are five clearly labelled buttons that allow the remote worker to effortlessly join meetings with one touch, control the volume and switch between mute and video settings. It makes for more decisive interactions when you don't have to fiddle with screen controls, or worse – think you're muted when you're not.
Stay on top of your meetings with Logi Tune – a free app that helps realise the full potential of your Logitech collaboration devices – and instantly join any meeting by simply pressing a button. It syncs with calendar tools like Office 365 and Google Calendar, and a discreet light will appear to signal your next appointment.
Logi Tune is not just a planner, it also optimises your Logitech webcam* and Logitech Zone True headset. Tweak the field of view and zoom to a comfortable composition, then compensate for poor lighting with tone adjustments for a more natural glow.
IT decision makers will be happy to know that any troubleshooting issues with Logi Dock and firmware updates can be performed remotely. For today's hybrid arrangements, it's a time-saving and scalable solution, allowing teams to also adjust access settings for various functions.
DECLUTTER
An uncluttered desktop might seem like an indulgent aesthetic decision, but it does affect one's productivity. The Harvard Business Review explains how a messy work desk makes one lose focus and slows down mental processing.
It doesn't help that the desk of the remote worker is an ever evolving one. One moment it's an extra monitor, the next it's a new security dongle. Let's not even get into the number of messy wires or adapters for all the various ports. 
The Logi Dock solves this issue with its many connectivity options, sweeping up stray wires in one fell swoop. There're five USB ports for those standard peripherals – including one USB-C tucked at the side for frequent convenient access, as well as one HDMI and one DisplayPort dedicated to those monitors. There's also a USB-C upstream option for you to charge a laptop up to 100W. Whichever tribe you belong to – Mac, PC, Chromebook – you're always taken care of by the Logi Dock.
DECLARE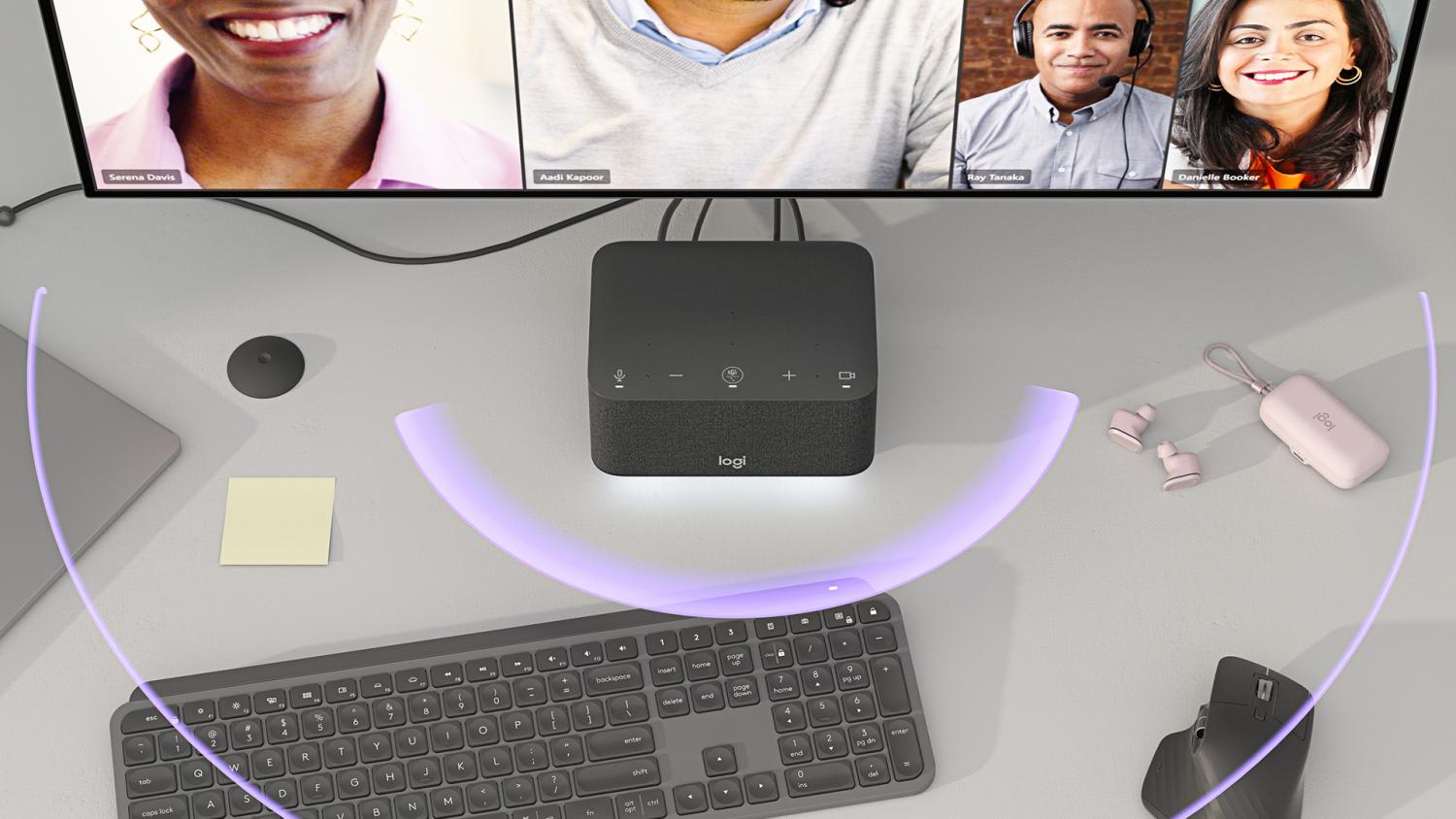 Be heard. How many times have you had to deal with inferior audio quality or background noise interrupting your presentations? Distractions take away from your announcements, which is why the Logi Dock lets you declare your intentions with crystal clarity.
Enterprise-grade speakerphones work with six adaptive beamforming microphones to capture voice clearly while reducing pesky echoes and reverbs. When combined with Logi Dock's advanced algorithms, unwanted background noise from a rumbling air-conditioner or busy co-working bustle will be pared to a minimum.
For those moments between calls when you're ready to immerse yourself in your favourite tracks for work, just activate your earphones. The speakerphone automatically switches to personal audio, allowing you to pick from tracks that raise your productivity. You can also pair your Bluetooth-enabled mobile device to play your work soundtrack through Logi Dock's speakers. Logitech's Zone Wireless and Zone True Wireless can be connected to Logi Dock via Bluetooth as well. 
Tidy up your desk, simplify your processes and create the impression you seek. With the Logi Dock, your remote working problems will be a thing of the past.
Your tidy desktop companion awaits. The new Logi Dock is available for pre-order now.
*List of Tune-supported webcams: https://prosupport.logi.com/hc/en-us/articles/360062762853.