Making dating a walk in the park
GaiGai aims to bring authenticity to matchmaking with the help of technology and a team of passionate relationship managers.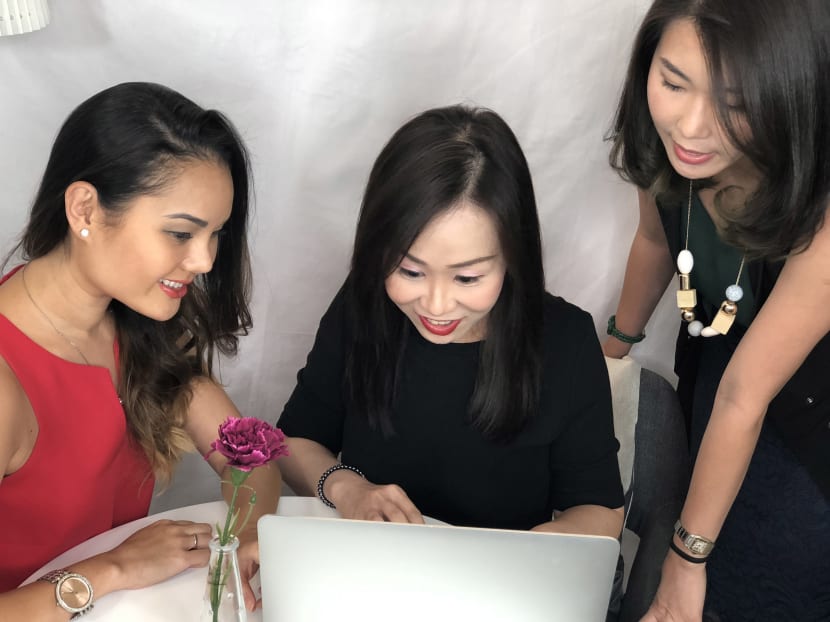 Mention the word "matchmaking" in Asia and we won't blame you for imagining pesky relatives and foreboding parents. It isn't fun or easy, that's for sure.
But switch "auntie" into "algorithm" and "disaster" into "dedication" and we just might see some success. And that is what GaiGai is all about.
Accredited by the Social Development Network, the modern matchmaking agency has a strong presence not only locally, but in places like Taiwan, Malaysia and Hong Kong as well.
In Singapore alone, GaiGai has an impressive database of 50,000 members. With so many profiles to go through, GaiGai has harnessed modern technology to pair up individuals. This is not a loose screening process, but a complex and intelligent algorithm that spins through the candidates for compatibility. The algorithm uses scientific research data and historical user behavioural trends, and is updated regularly to ensure relevance and accuracy.
KEEPING THE HUMAN TOUCH
GaiGai's relationship manager will try to understand each member's needs and expectations.
Besides using technology, GaiGai also has a dedicated team of experts – called relationship managers – to support the matchmaking process.
The relationship managers will conduct an initial interview with the client to get an accurate profile. This customised process takes into consideration the full spectrum of a person's make-up, and every match is assessed based on the client's values, attitudes, personalities and expectations.
The relationship managers can even identify pitfalls from previous relationships that keep members from finding a happy match. These experienced dating practitioners will counsel the client on unrealistic expectations and destructive relationship habits.
Some common issues include clinging tightly to a checklist for a perfect partner, or being too quick to say 'no' after spotting a few imperfections. This goal-oriented mindset can often detract one from truly enjoying the interaction in a date, said Mr Alex Tam, GaiGai's chief executive officer.
"Our relationship managers provide personalised advice on what our clients should look out for in a partner," said Mr Tam. "Sometimes, what our clients think they want may not be what they truly need. We have to guide them to understand that."
After the initial profiling, a member will be matched with dating partners. After each date, a relationship manager gathers feedback from the member and refines the search for a next match.
GaiGai supports the dating process with a wide range of events catering to all kinds of personalities. There are saber tag battles for a sci-fi experience, batik painting for the crafty, rock-climbing sessions for aspiring superheroes, and even a trip to a beer brewery for some behind-the-scenes moments. These events are tuned to be fun, and help members "expand their circle of friends through engaging, interest-based events".
OVERCOMING DATING HURDLES
GaiGai is an all-inclusive platform for singles, says Mr Alex Tam, GaiGai's chief executive officer.
GaiGai's inclusive invitation is helping to break down stereotypes that matchmaking is only for the desperate. The agency welcomes singles from all walks of life and all professions, knowing that the problem more often lies with circumstances and opportunities, rather than the person themselves.
"We enable members to gain a better understanding of themselves first, so that the right candidate can be selected to achieve a meaningful and lasting connection," said Mr Tam.
Mr Tam added that the agency wants to simplify the process of finding a match for time-strapped working adults who are too busy to widen their social circle.
"GaiGai does the legwork for them by effectively increasing the opportunities to meet the right one," he said.
It's easy to start with GaiGai. Head over to its website to create your basic profile, and a relationship manager will get in touch with you to schedule a complimentary consultation. What's more, from now till Nov 12, 2018, enjoy 20 per cent off dating packages. Terms and conditions apply.