Orchard Road reimagined, thanks to this 5G-powered virtual racing championship
Singtel's 5G network satisfies your need for speed with Legion of Racers' pop-up sim racing experience at Mandarin Gallery.
Singtel's 5G network satisfies your need for speed with Legion of Racers' pop-up sim racing experience at Mandarin Gallery.
One of the many reasons why race car events are considered motor sports is because of how much athleticism the drivers need to possess. The same can be said for e-racers, though in this case, there's one external factor that's absolutely vital – connectivity.
Connectivity isn't just about bandwidth; it's also about latency. While bandwidth dictates the amount of data flow per second, latency measures how quickly data and signals zip between points. For online gamers, having low latency is crucial because a momentary lapse is all that is needed to decide winners from losers.
For participants of the inaugural sim racing league, OUE E-Cities Championship (ECC) 2021, the edge Singtel's 5G Standalone (SA) network delivers was something they got to personally experience. With a latency of less than 15 milliseconds, the network offered an ultra-smooth gaming experience. Such a low-latency network is not only useful for racing but also for other cloud games and virtual reality (VR) and augmented reality (AR) applications that require real-time responses. And now, with the Legion of Racers' (LOR) sim racing experiential pop-up at Mandarin Gallery, you too can fully feel the same engine throttle and lightning-fast responses.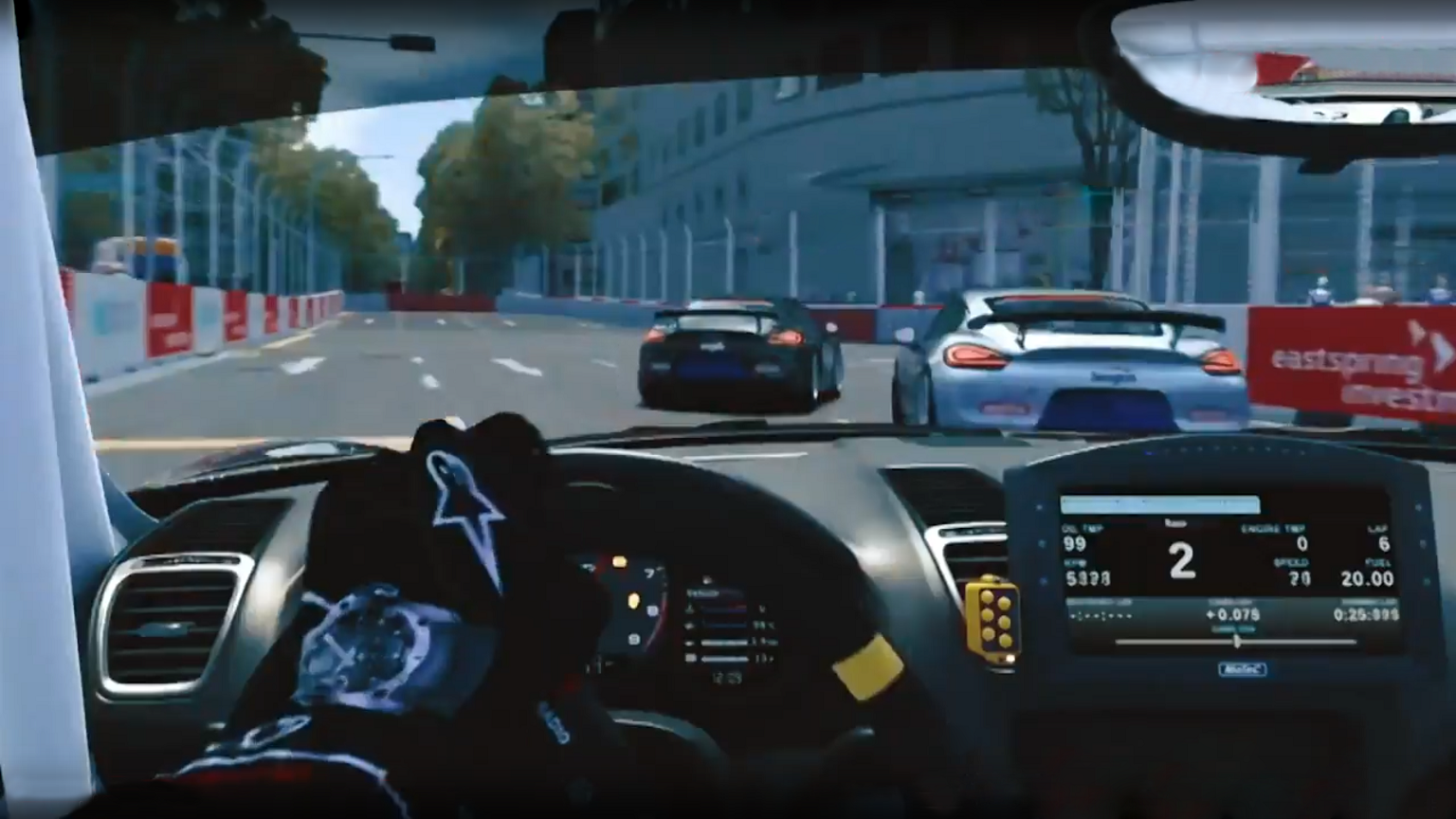 SETTING NEW (RACE) TRACK RECORDS
The OUE ECC 2021 was developed by LOR as a unique offering to connect cities and global motorsports fans. According to co-founder Lim Keong Wee, the organisation observed a dramatic rise in interest for e-motorsports during the regional COVID-19 lockdowns, but there were few platforms featuring city circuits. OUE ECC's stellar debut featured a realistic rendering of Singapore's renowned shopping belt Orchard Road and was supported by official partner Singtel's 5G SA network. Being one of less than 10 operators worldwide to launch a 5G SA network, Singtel is at the forefront of 5G technology, and its first-time sponsorship of such a motorsports event has allowed race participants to experience the power of an ultra-responsive network.
Broadcast live on Mediacorp's meWATCH on Nov 14, the online race saw the return of 25 finalists who emerged fastest out of 78 participants in the qualifier rounds on Nov 4. The contestants included those from Malaysia, Indonesia, the Philippines, India and Hong Kong. One of Singapore's representatives, 12-year-old Dillan Tan, even registered first in the trials.
Dillan's entry was a pleasant surprise as he only started sim racing in 2020 when COVID-19 restrictions made it impossible for him to travel for kart racing. Although he was mildly disappointed to come in third in the end, the attention and scale of the event made it a memorable experience for him.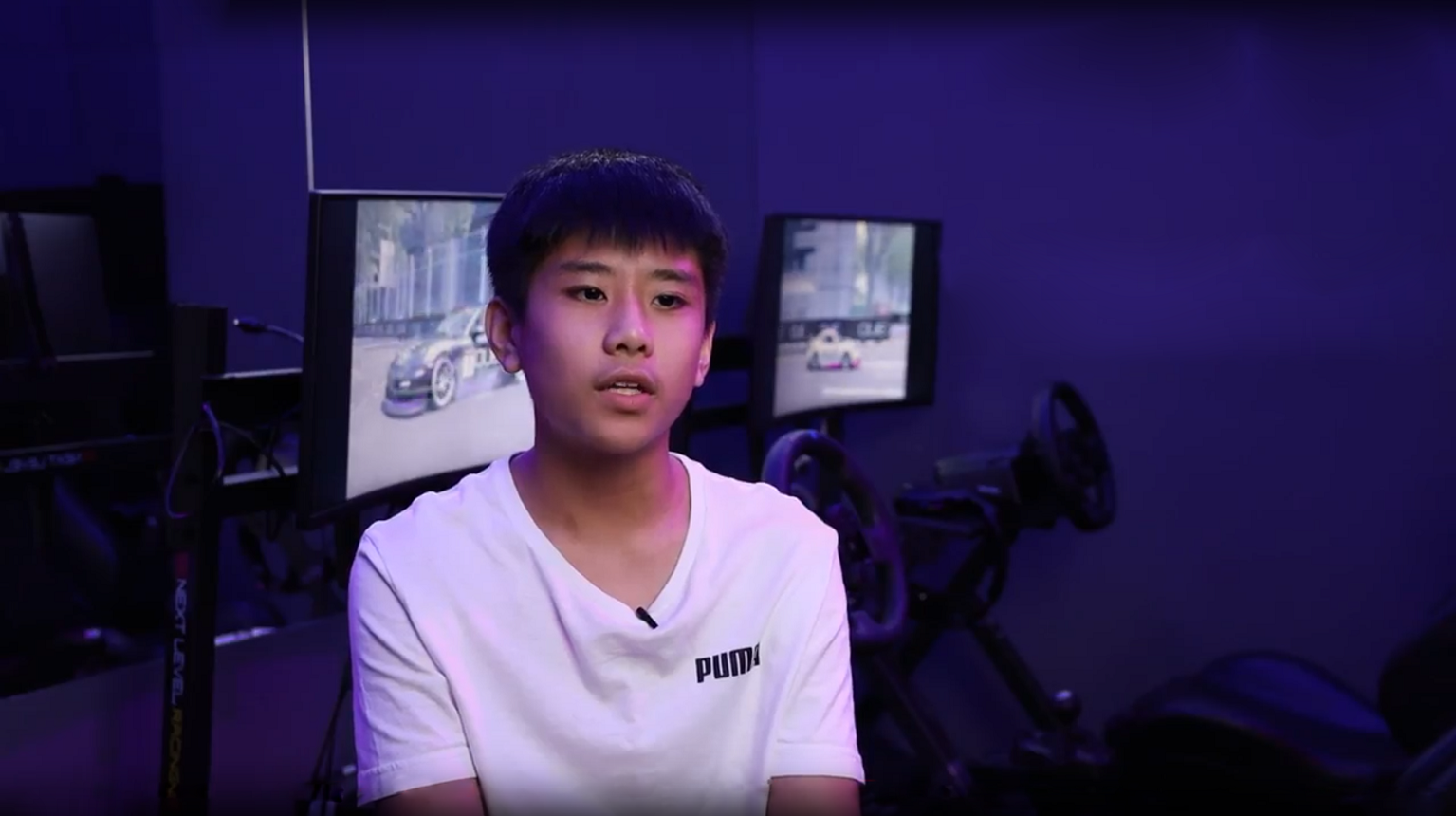 "The organisers did a great job scanning the circuit as it looked so realistic and I'm sure every driver enjoyed driving on the track," said Dillan. "The race experience was really comparable to that of other top racing events around the region. I'm really proud to see a Singapore e-sports organisation hosting such a professional race."
The final champion is seasoned racer Andika Rama Maulana from Indonesia, who edged out fellow countryman Presley Martono by less than a second to take home the grand cash prize of S$4,500.
"The experience was great, and this race was one of the best races I've entered so far, with a unique concept that included entertainment," said the 27-year-old, referring to the inclusion of a live performance by local singer Tabitha Nauser.
AHEAD OF THE GAME
Most of the OUE ECC 2021 participants have registered their interest for next year's edition, where an extension of the circuit will make its appearance. LOR has also received multiple requests from drivers to recreate the experience with tracks of their cities such as Jakarta.
"We have plans to scan other cities in Southeast Asia, such as Indonesia, Hong Kong and the Philippines," revealed LOR co-founder Melvin Moh. "Hopefully, we will discover new sim racing talents along the way. Maybe one day, we can also discover the new Lewis Hamilton in sim racing."
FEEL THE SPEED
Are you an aspiring Fernando Alonso or Michael Schumacher or just curious about what it's like to be in an e-race? The LOR Experience Centre (Race Box) at Mandarin Gallery provides an opportunity for e-racing enthusiasts to take the driver's seat and enjoy the full thrills of racing along the 3.2km Orchard Road circuit used in OUE ECC 2021.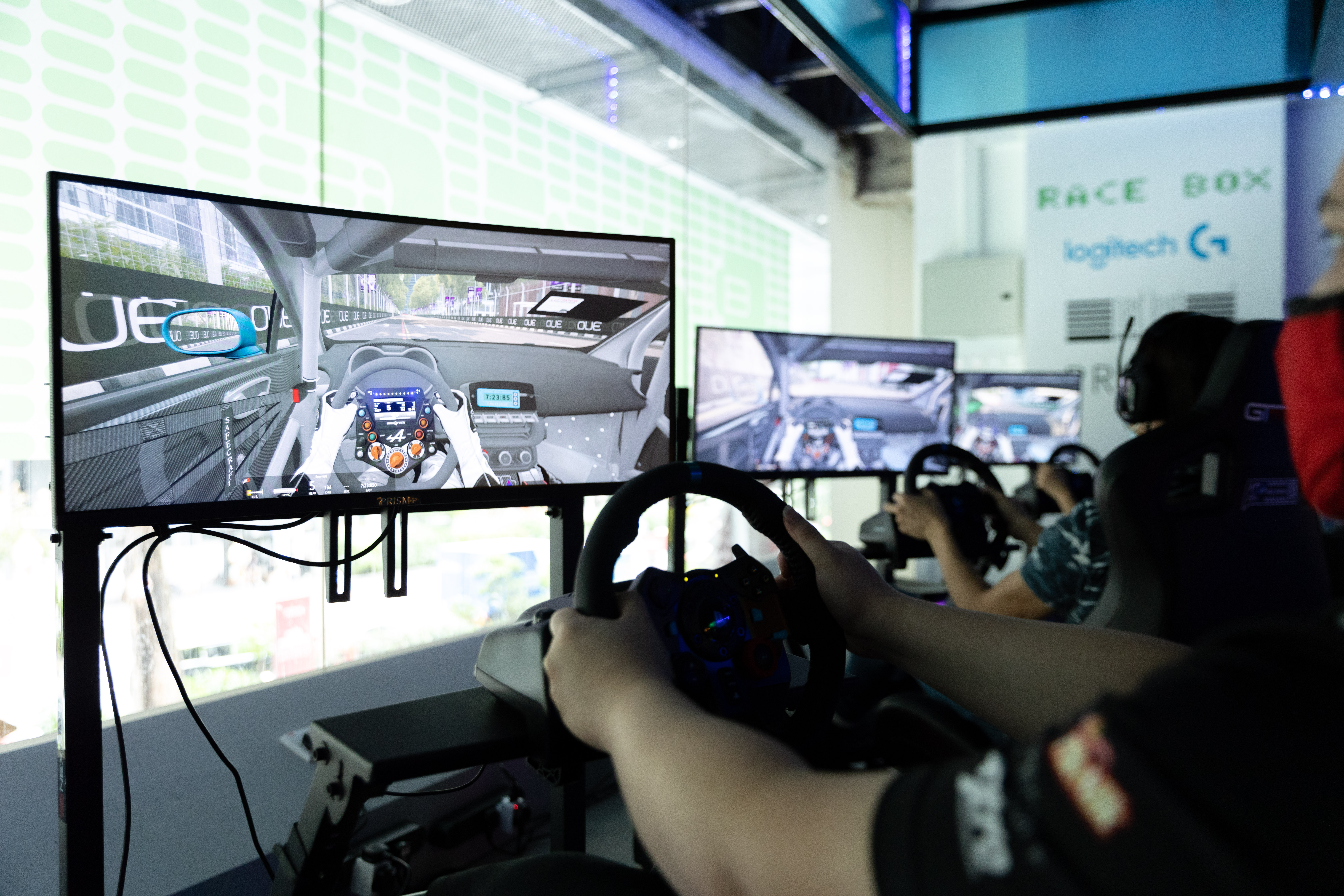 For just S$40, gaming enthusiasts can hop into one of the simulators and participate in a time trial challenge. The racer with the fastest lap time will get a free test drive in the Alpine A110S at the Alpine showroom at Leng Kee Road. If you are a Singtel 5G customer, pop by to enjoy a free 10-minute sim racing session (subject to availability of slots). It's a rare chance to navigate an Alpine GT4 in the hyper-realistic scenes of Orchard Road, achieved through eight months of work using digital twin technologies and implemented on the Assetto Corsa platform. Coupled with Singtel's 5G network, Singapore's most powerful* 5G network, the experience is as cutting-edge as it gets. The LOR Experience Centre (Race Box) will be open for walk-ins from Tuesdays to Sundays, 11am to 9pm, from now to Jan 9, 2022.
"We are thrilled to power up the LOR Experience Centre (Race Box)," said Ms Gan Siok Hoon, Singtel's managing director of consumer sales and mobile marketing. "As customers zip through the virtual Orchard Road street circuit, they will enjoy a hyper responsive and immersive gaming experience powered by our 5G network that offers low latency and ultra-fast speeds. The centre taps on our 5G coverage at Orchard Road, one of the many sites in Singapore where we have rolled out our 5G network, which presently covers over two-thirds of the island."
Singtel's 5G SA network boasts speeds that are more than 10 times faster that of 4G networks, and an ultra-responsiveness that makes possible a future of riveting programmes. From AR engagements and VR events to liquid-smooth broadcasts of live streams and concerts, Singtel's 5G network realises the future of connectivity now.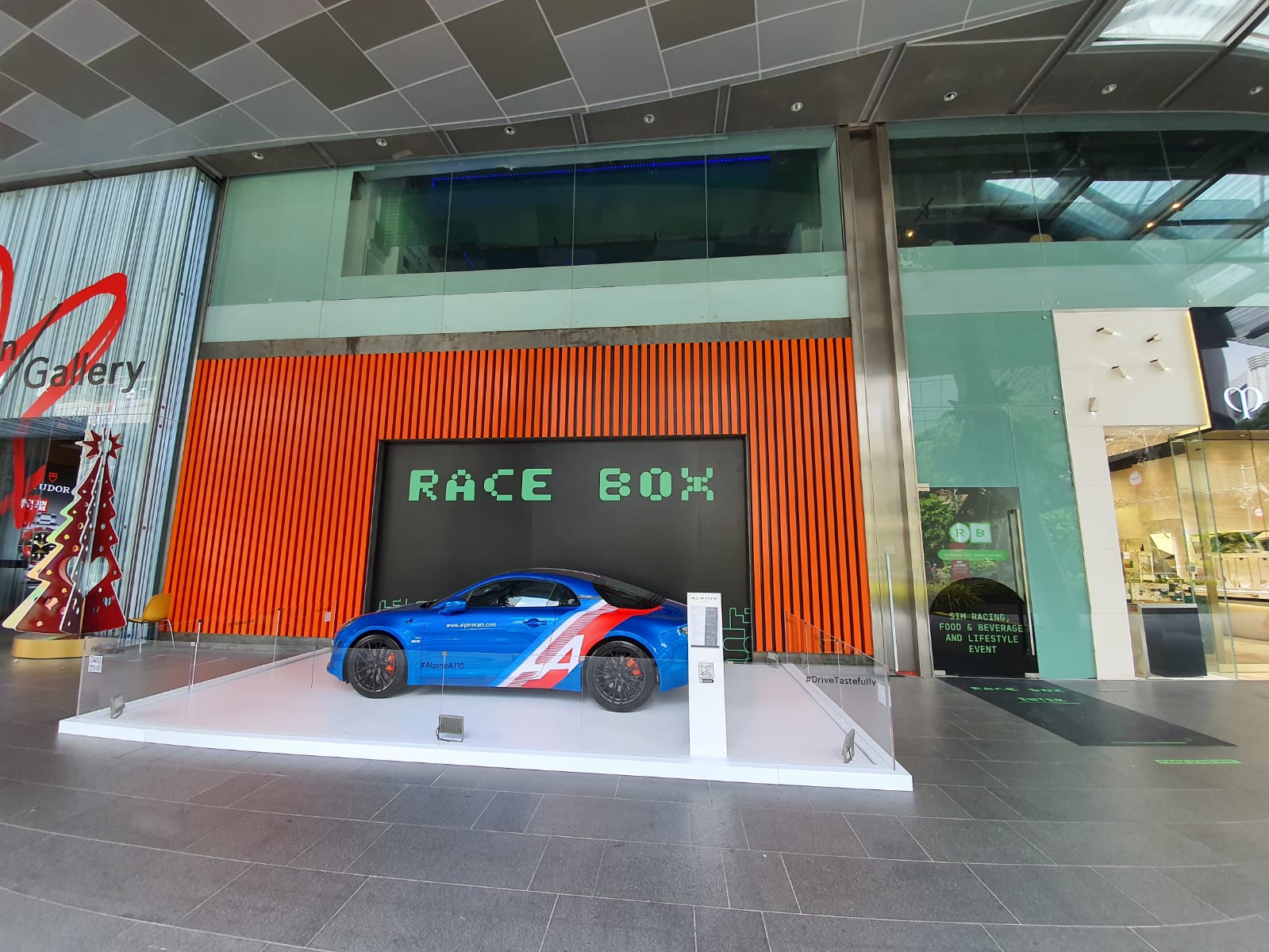 Be a part of the action with an exciting sim racing session powered by Singtel 5G, Singapore's most powerful* 5G network, at Racebox located in Mandarin Gallery.
 
*Based on analysis by Ookla of Speedtest Intelligence data Q1–Q2 2021.