Planning for Baby? Here's one test you should consider
A fertility health check can be a big help for couples who want to start a family, even if it's just a 'maybe' for baby.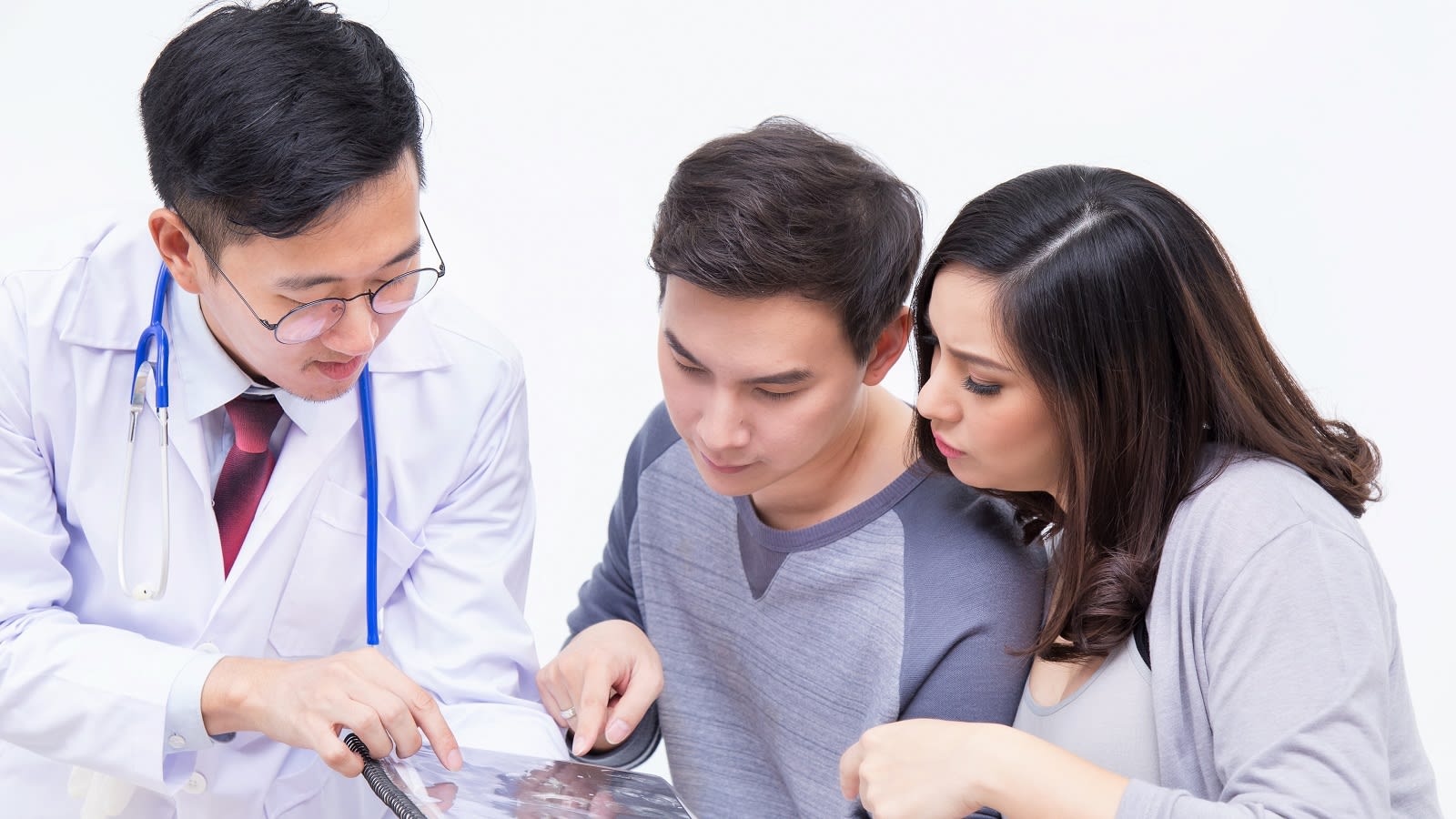 Even if it's just a 'maybe' for baby, a fertility health check can be a big help for couples who want to start a family.
Married in 2015, Ms Esther Tan, 33, and Mr Samuel Yeo, 34, always knew that they wanted children. In 2017, they began to try for a baby but were unsuccessful for a year and a half. They came across I Love Children's Know Your Fertility Wellness campaign, which prompted them to go for a fertility health check.
As Mr Yeo's mother was a former gynaecological nurse, he was open to the idea of getting checked, but his wife took some convincing before she agreed.
"I wasn't keen at first," Mrs Yeo said. "My menstrual cycle was regular, so I was certain that there was nothing wrong with me."
Dr Ee Tat Xin, a consultant with the Department of Reproductive Medicine at KK Women's and Children's Hospital, advises couples to seek specialised medical attention if they do not conceive after a year of regular, contraceptive-free intercourse. If the couple is aged above 35, six months of being unable to conceive is enough to justify a visit to a specialist.
In Dr Ee's experience though, husbands tend to be the reluctant party – as many people have the misconception that the inability to conceive lies with the woman.
"Worldwide, approximately one-third of infertile couples have significantly abnormal sperm counts, hence the burden of infertility is shared between the couple," pointed out Dr Ee.
GOOD HEALTH IS NOT FERTILITY
When the test results came back, it was found that Mr Yeo exhibited signs of teratozoospermia, a condition indicating the presence of sperm with an abnormal morphology, or shape.
During a fertility health check, a specialist records the couple's medical history and orders tests to examine the condition of sperm and fallopian tubes, ovarian reserves and ovulatory function. The tests may also include the hormonal blood profile, a full blood count and ultrasound scan of the pelvis.
Treatments include in-vitro fertilisation (IVF) and intra-cytoplasmic sperm injection, or measures to help the couple conceive naturally, such as the removal of polyps or the surgical correction of endometriosis.
While fertility treatments do offer hope for couples experiencing difficulties conceiving, Dr Ee reminds couples that success is not always guaranteed. "While many couples have achieved success in their fertility treatment, some couples may not be as fortunate," he said. Dr Ee encourages couples to seek help early to increase their chances of conception.
Dr Janice Tung, a consultant in Thomson Fertility Centre, emphasised that good physical health does not equate to being fertile. "Even if the couple appear to be in good health, there are many conditions that can lead to infertility or subfertility, such as blocked fallopian tubes or low sperm count," she explained. "These conditions often have no symptoms and no prior diagnosis."
She advised couples to seek medical help at fertility centres, which are available at both restructured hospitals and private medical providers: "Fertility centres are more focused on your gynaecological conditions in relation to fertility and reproduction, versus gynaecological conditions in a general context. These centres are also able to more easily provide a diverse range of fertility services."
In Dr Tung's opinion, even single women may want to address any concerns regarding fertility with their doctors, if they are already seeking medical attention for gynaecological issues. This is because certain conditions like adenomyosis – which can cause heavy or painful menstruation – are known to affect fertility significantly.
Said Dr Tung: "It would be a good window of opportunity to treat the woman before she has a partner or considers starting a family."
The important thing, she added, is to get help early. "As with any medical condition, early diagnosis and treatment can often make the difference."
HOPE FOR THE FUTURE
On the advice of their doctor, Mr and Mrs Yeo continued trying to conceive, as men with teratozoospermia can still start a family. In 2019, they managed to conceive naturally, though the pregnancy unfortunately ended in miscarriage.
Last year, the couple underwent assisted treatments in the form of super ovulation via hormonal medication and injections. Mrs Yeo's uterine lining was also discovered to be very thin, which may have led to poor or failed implantation.
Learning about these issues was a relief for the couple. Said Mrs Yeo: "When I knew my lining wasn't ideal, I was able to research and find out what I could do to improve my condition, rather than sit around and hope for the best."
As Mrs Yeo found the side effects of super ovulation – weight gain, acne outbreaks and mood swings – to be overwhelming and anxiety-inducing, she stopped the treatment in December. She took time for self-care in the form of reducing stress, focusing on her health and joining a community of other couples trying to conceive, before the couple resumed their fertility journey.
"We are preparing for IUI [intrauterine insemination] this month," she shared. "We have done more detailed fertility tests and I am glad our fertility health has improved."
She added: "Many things need to align before a pregnancy can happen. Instead of guessing, the surest way is to get checked. And seeing a doctor doesn't necessarily mean that there's something wrong – but it can go a long way in giving you peace of mind."
Check your fertility health and learn more about your fertility wellness at I Love Children's webinars on Nov 12 and 19.