The right logistics partner: A game-changer in the 'shoppertainment' age
As more small businesses take to selling on entertainment platforms like TikTok, logistics provider J&T Express stands ready to deliver.
As more small businesses take to selling on entertainment platforms like TikTok, logistics provider J&T Express stands ready to deliver.
When it comes to electronic goods, TikTok creator Melissa Wix knows her stuff. As the person behind The Auction House SG, The Heist SG and local start-up Aurion Gadgets, it's perhaps not surprising that she emerged as the No 1 livestream seller during TikTok Shop's 12.12 Live Ranking Competition in 2022.
Ms Wix has been selling on the content platform for six years, but even a veteran like her has encountered a hiccup or two. "The most challenging livestream I experienced recently was co-hosting with Wang Lei," she shared, speaking of her collaboration with the local getai singer who made a new name for himself selling frozen seafood online.
"We had a language barrier as my Mandarin is poor and his English is shaky. However, this worked out to our advantage because everyone found it funny. We are two opposite livestreamers in terms of age, language, viewers and products, but it worked out great, surprisingly."
No doubt, the spontaneity of livestreaming on TikTok Shop is one of the draws for Ms Wix. "I hope to be doing this for as long as I can," she said. "I enjoy livestreaming. It doesn't feel like a job at all."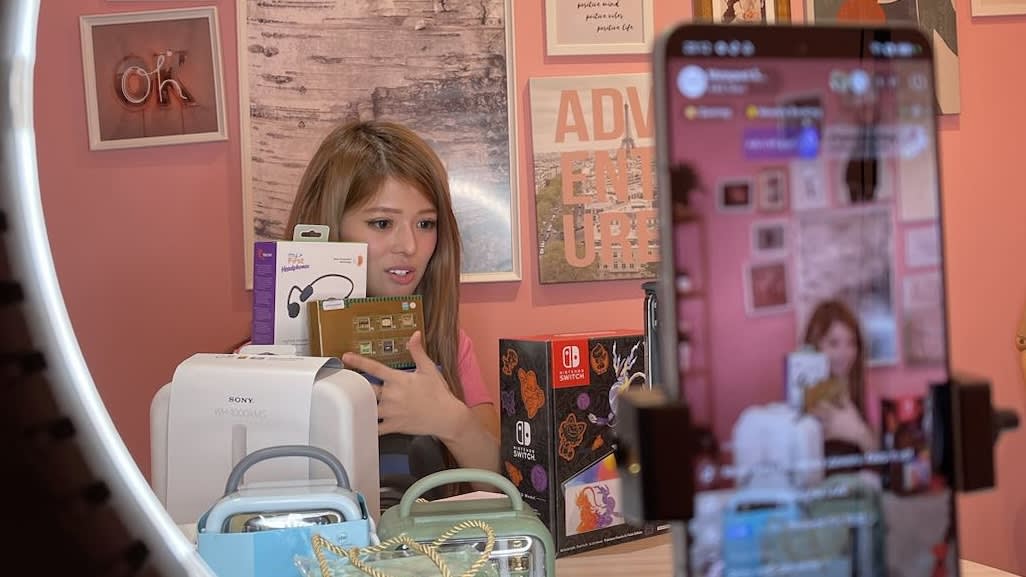 THE RIGHT TOOLS FOR THE RIGHT NEEDS
"Shoppertainment" – blending entertainment with online shopping – has proven to be an effective strategy for driving sales online. Consumer engagement is key, and nothing seems to foster engagement better than social media. The move to selling directly on these platforms has been both organic and lucrative – Forbes magazine last year estimated social commerce to be worth US$1.2 trillion (S$1.6 trillion) globally.
TikTok is one of the latest to harness the power of that wave, with the launch of its retail arm – TikTok Shop – last year. AFTERSHOCK PC, a custom personal computer builder, was quick among Singapore businesses to grab the opportunity. "The best part about selling on TikTok Shop is how it is integrated with the in-feed content, subtly and unassumingly appearing on audiences' For You page," said Mr Jonathan Teo, AFTERSHOCK PC's marketing lead.
TikTok Shop's Affiliate Program also enables e-commerce businesses to sell another company's products and offers support and training to creators.
"My account manager and creator manager go to great lengths to help me," said Ms Wix. "Due to my hectic schedule, I once could not make it to a certain location for my livestream. My account manager brought the products to me instead, so we could carry out the livestream without hiccups."
Above all, AFTERSHOCK PC and Ms Wix prize the ability to interact directly with their customers. "We feel more connected to our audiences when we do livestreams," said Mr Teo. "In the past, we could only address our customers' concerns when we met them in person. Livestreaming bridges that barrier, allowing us to interact and engage with them virtually 'in person'."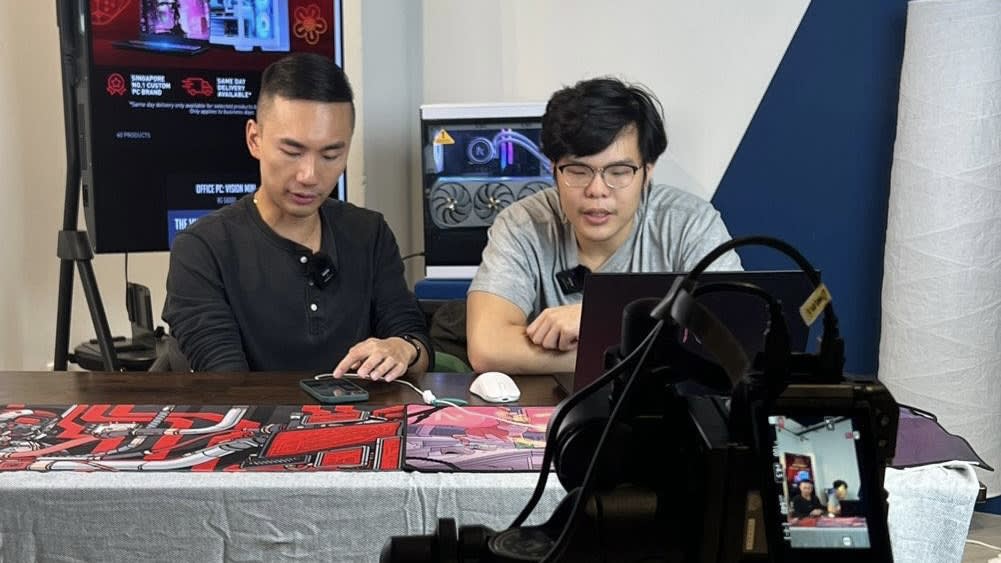 A PARTNER THAT BRINGS IT ALL TOGETHER
To drive transactions, TikTok Shop regularly organises campaigns, such as 11.11, 12.12 and the Prosperity Sale for Chinese New Year. "These always bring us outstanding results," said Mr Teo. "For 11.11, we acquired around 300 new followers just from the livestream."
Ms Wix agreed: "We've broken a few sales records on TikTok Shop Singapore. Our 12.12 livestream hit six digits in a single four-hour stream."
With hectic sales campaign periods, support from trustworthy logistics providers is especially crucial. Ms Wix uses J&T Express, citing its speed and reliability. "J&T Express' tracking feature is very accurate, and I'm amazed at how fast it can deliver, usually one to three days upon collection," she said. "During sales campaigns, J&T Express also gave customers vouchers and held giveaways, which made products across TikTok Shop more attractive."
J&T Express is well aware of the logistical challenges TikTok Shop sellers face – such as having lean teams, live selling at odd hours, and packaging orders. Said Mr Peter Cai, J&T Express Singapore's chief executive officer: "For example, writing details on the airway bills may be easy for a few orders, but what about a thousand orders? In e-commerce, sellers must be prepared to scale with a full-fledged logistics partner."
Mr Cai added that J&T Express educates and advises sellers so that they can enjoy linear growth without being hindered by logistical problems and focus on building their e-commerce empire. "We see ourselves as the integrated logistics partner of TikTok Shop Singapore and other social media commerce platforms," he said.
Join TikTok Shop's Treat Yourself Sale Campaign from Feb 25 to 27, 2023, for a seamless shoppertainment experience. Find out more about how J&T Express can move your business into social media commerce.