Slip into your pre-pregnancy clothes, with help from the experts
London Weight Management offers a holistic shaping solution comprising tailored treatments, customised meal plans and specially formulated nutritional products.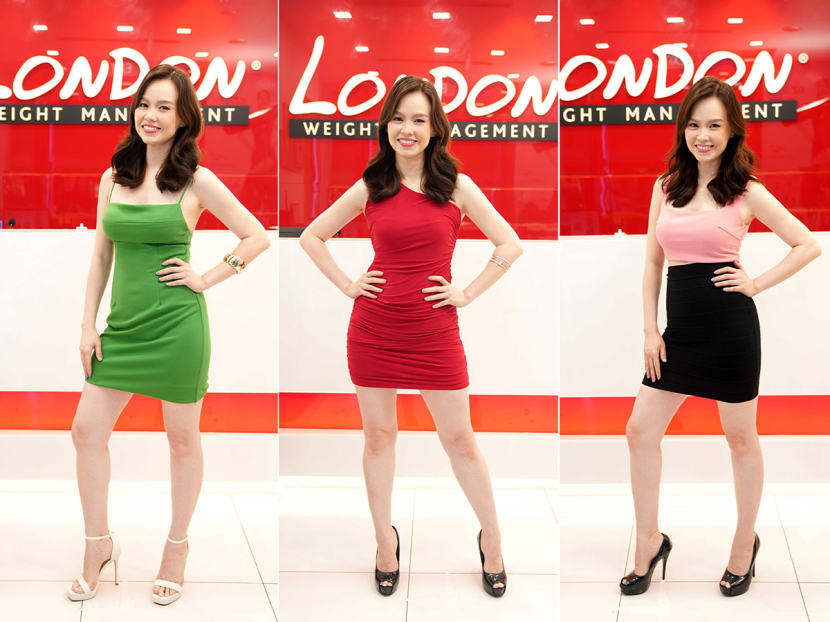 London Weight Management offers a holistic shaping solution comprising tailored treatments, customised meal plans and specially formulated nutritional products.
Postpartum weight gain is often a source of stress for new mothers. According to Johns Hopkins Medicine, changes in clothing size, hip width and breast shape are common during pregnancy. 
However, shedding those extra pounds is possible, said Ms Nicole Teo, a slimming supervisor at London Weight Management, especially within the first six months post-delivery. During this "golden window", a mother's accumulated body fat is still in a "free state" and her endocrine system, metabolism, blood and lymphatic circulation are all "functioning at high gear", making it an opportune time to pursue weight loss goals, she explained.
Ms Teo also noted that the societal pressure for new mothers to bounce back to their pre-pregnancy weight can be overwhelming, leading to undue stress and anxiety. She advises women to prioritise their health and wellness needs and not to cut back on consuming nutritious food during confinement for fear of weight gain. 
"It is more important to nurse your body back to health post-delivery. If you are unsure about losing weight without compromising on your health, you can consider working with slimming experts to review and reach your body goals."
ENHANCING SHAPING OUTCOMES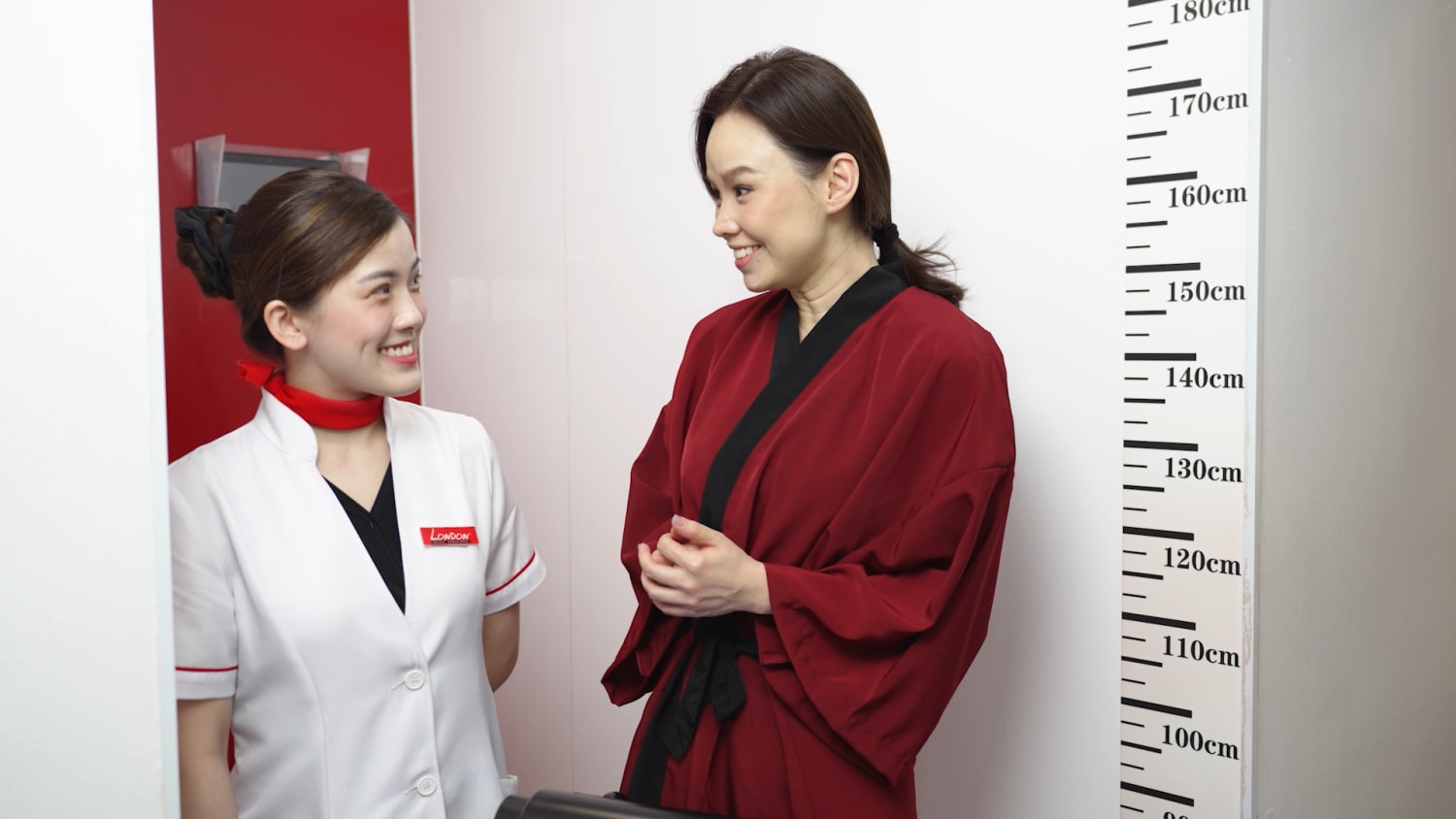 With over two decades of experience in the field, London Weight Management has been helping women with their weight loss goals since 2000. The brand has also served a roster of celebrity clients, including Michelle Chong, Naomi Neo and, most recently, Candyce Toh – who turned to its professional slimming and toning solutions after welcoming her second child last year.
The brand's signature offering is the multi-step ezSlim treatment that can be customised to focus on the client's problem areas. At the beginning of each session, the client is assigned a personal consultant who will conduct a thorough body fat analysis test. 
The computerised analysis yields detailed information on body composition, including fat, water and muscle percentages. This helps the consultant better understand the client's constitution and identify potential issues that could hamper slimming objectives. 
"During my first review, I learnt that conditions like water retention, a high body fat percentage and a sluggish lymphatic system could have hindered my attempts at shedding post-pregnancy pounds, as opposed to confinement-related overeating as I'd previously thought," said Candyce. 
Following the review, the consultant draws up an ezSlim programme that best suits the client's needs. In Candyce's case, this began with the BioDetox Slimming Treatment, which activates the lymphatic system to clear toxins and lymphatic blockage while boosting blood circulation. She was then prescribed the ezSlim Body Contouring Treatment – a non-invasive 30-minute treatment that requires no downtime.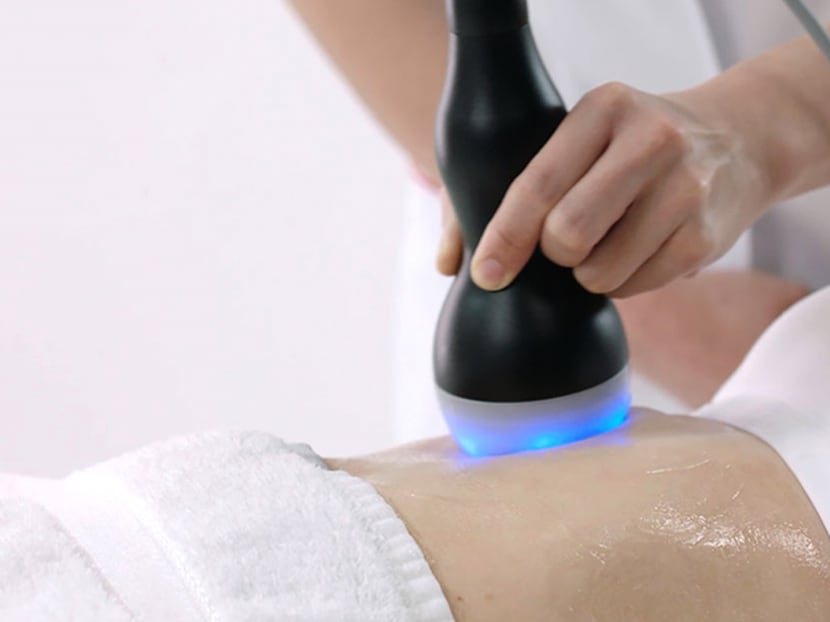 "Unlike one-size-fits-all treatments, this regime is a tailored service that includes customised ampoules to address a range of body concerns," said Ms Teo. The ampoules comprise formulations such as ezCleanse that targets bloating and water retention, ezBoost that addresses stubborn fat and ezFirm for body firming and contouring. 
The treatment starts with the Bio-Delivery System that optimises ampoule absorption with the aid of a handheld device to boost benefits. Thereafter, the Bio-Boost and Bio-3DS treatment steps work in tandem to deliver body sculpting and contouring results. 
Candyce is heartened by the results she has observed and the compliments she has received since starting treatment. "In three months, I had sized down from a large to a small, and could fit into my pre-pregnancy clothing," she shared.  
WEIGHT MANAGEMENT SOLUTIONS FOR ALL
Candyce and other mothers struggling with post-natal weight loss aren't the only ones who have benefitted from the ezSlim approach.
The programme also has a fan in multi-hyphenate media professional Michelle Chong. "Over the course of three months in 2022, I shed the weight I had put on during the pandemic," she said. 
In addition to salon-based slimming solutions, Ms Teo recommends a holistic approach to weight management. These include customised meal plans and fuss-free nutritional products offered by the slimming chain.
"We have a team of trained nutrition specialists who can provide practical advice on dietary habits to complement clients' treatment goals," she said. 
 
London Weight Management offers a range of beverages that supports one's metabolic and digestive functions, such as Express Coffee, Express Matcha Tea and Berries Lite Detox Drink. The Formulated Dietary Food Roasted Grains is also available as a meal replacement option to regulate one's appetite by moderating blood glucose levels. 
Candyce appreciates how the brand's multi-pronged approach has supported her body goals. "My slimming journey has been seamless and doesn't compromise my lifestyle choices," she said. 
Give your confidence a boost with London Weight Management's ezSlim Body Contouring Treatment, priced at S$28 nett for the first session.
Individual results may vary.