The smart drivers' guide to handling demanding customers
Two highly rated Gojek drivers share the secrets behind their passenger satisfaction success.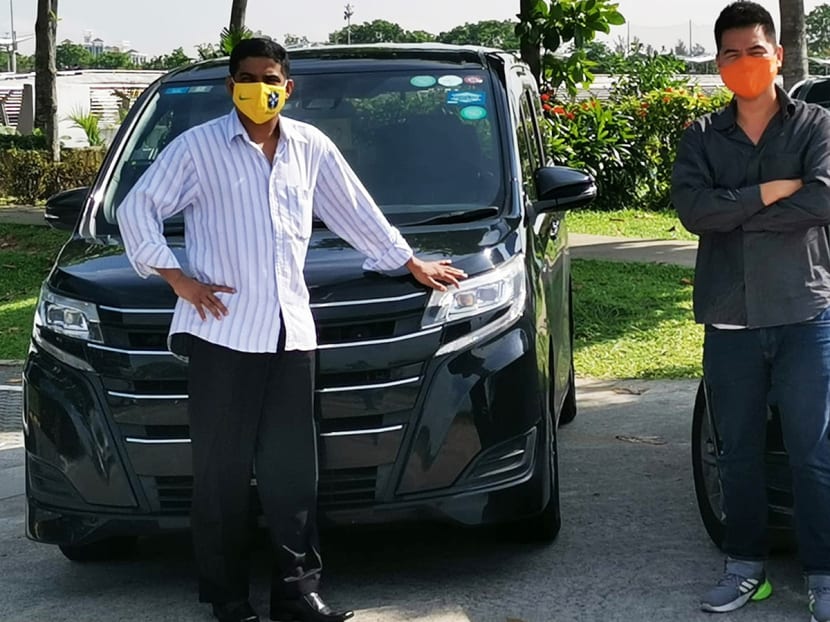 Two highly rated Gojek drivers share the secrets behind their passenger satisfaction success.
Singapore consumers, according to one American Express report, take customer service very seriously. The American Express Global Customer Service Barometer 2017 found that two out of three Singaporeans had not completed a purchase because of poor customer service.
So how do drivers who work in the ride-hailing space – where interactions occur in close quarters under sometimes stressful traffic conditions – satisfy customer needs while also ensuring their safety?
In the case of full-time Gojek drivers Desmond Thio and Mohd Zaini Abdul Latif, the answer lies in the former's empathy for others and the latter's ability to engage customers in multiple languages. Their efforts have paid off, as both drivers have been consistently rated highly by customers for providing a positive experience.
GIVING WITHOUT EXPECTATIONS
From his early days as a private-hire driver, Mr Thio has offered a S$5 cash discount to elderly, pregnant or disabled passengers.
Customers are surprised by the gesture, he said. And while they appreciate it, half of them turn down his offer, as they do not want him to give away his hard-earned money.
His motivation for doing this is straightforward. He feels these people are in a more vulnerable stage of their lives and may require additional support. "I have no expectations," said Mr Thio. "It's just my way of doing good for society, something my mum taught me to do from young."
Mr Thio's kindness has not gone unnoticed. Customer reviews describe him as being well-mannered and a gentleman. Some have thanked him for engaging them in meaningful conversations. One passenger even lauded him as "the best GoCar driver" (GoCar is Gojek's four-wheel ride-sharing service) he has  encountered.
Mr Thio's secret to good customer service? Be happy. Said the 40-year-old driver: "When you're content and rested, you will be happy to serve every customer."
His daily jog with his three children helps him relax and gives him a sense of fulfilment. He spends more than 10 hours driving each day but makes it a point to come home in the afternoon for his family run.
"It's just a jog around the block. But it's a great way for me to de-stress and enjoy family time in between driving, and to encourage my kids to exercise and stay active. It's good to have something to look forward to every day. That motivates me and makes me want to do my best for my customers."
THE MULTILINGUAL MAESTRO
For Mr Zaini, making the first move is his "standard operating procedure".
"I say hello to customers the moment they step into my car. It takes no effort and immediately creates a good first impression, which makes the customer happy," he said.
The 51-year-old has been called "inspiring", an "excellent conversationalist" and a "joyful person" by customers. One even credited him with "setting the standards in the service line".
The self-proclaimed chatterbox sometimes greets passengers – and can even hold conversations – in their native languages, such as Mandarin and Tagalog.
"This allows me to share a special affinity with them, especially those who aren't from Singapore."
Mr Zaini developed his multilingual skills by chatting with his passengers. Before joining Gojek, he worked as a taxi driver for 21 years. Today, he is a full-time Gojek driver as he feels it provides stable, competitive earnings.
He gets a healthy number of bookings through the Gojek app and does not have to drive around in the hope of finding passengers. In addition to trip fares, the company offers earnings incentives.
A recent grandfather, Mr Zaini said he seldom has an unpleasant ride-hailing journey. And even if he does encounter disrespectful or rude customers, he remains positive.
"I don't argue. But when I do have to make my point, I make it short. I remind myself that every journey won't take long and will come to an end, so I should make the best of it."
Find out more about the benefits of driving with Gojek