Subscribe to a simple new way of protecting yourself
Affordable, accessible and convenient: AIG and Circles.Life are teaming up to offer fuss-free insurance coverage via your monthly phone bill.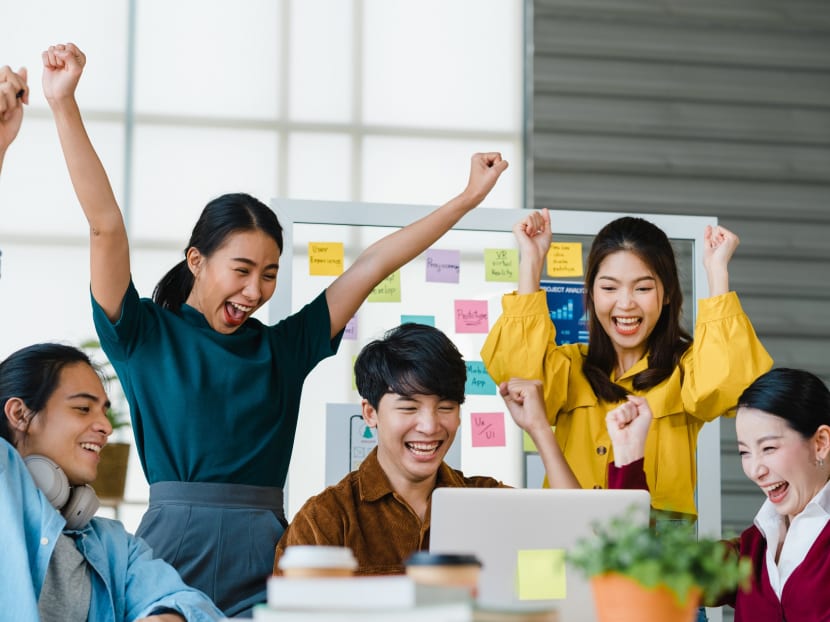 Affordable, accessible and convenient: AIG and Circles.Life are teaming up to offer fuss-free insurance coverage via your monthly phone bill.
One of the major milestones of Adulting 101 is the purchase of insurance as protection against death, injuries and critical illnesses. Yet many Singapore residents of working age remain under-insured, leaving them and their families unprotected in the event of an accident or a health crisis.
While some younger Singaporeans may assume that insurance can always be purchased when they are older, Mr Christian Sandric, president and chief executive officer of AIG Singapore, points out that accidents and illnesses can affect anyone, regardless of age.
He said: "While many will focus on building a career, increasing their knowledge and creating new experiences, a sudden accident or illness could derail their plans and potentially alter lifestyles and financial stability.
"Having enhanced insurance coverage enables one to get back on track quicker as it provides a financial safety net. The insured can focus on recovery instead of worrying about medical bills. This is especially relevant for younger customers who are growing in independence – having protection and insurance coverage helps to ensure that their family will not be burdened in event of an accident or illness."
SIMPLE, DIGITAL, AFFORDABLE: CUSTOMERS' EVOLVING NEEDS
The lack of coverage could be due to the fact that while 70 per cent of young Singaporeans want to purchase insurance coverage, only 44 per cent considered themselves savvy when it came to choosing a suitable plan, according to an OCBC survey.
Others might find it too troublesome to research different policies or prefer to delay purchasing general insurance in favour of funding big life expenses such as weddings, homes and further education first.
Still, premiums for personal accident, hospital cash and critical illness coverage – the three main recommendations for young working adults, according to Mr Sandric – are more affordable when the insured person is younger. He maintains that insurance remains one of the most cost-effective choices for protecting oneself at the start of their career.
While their need for insurance is clear, younger insurance purchasers – such as millennials and Generation Z – are looking for alternative ways to purchase coverage. They are usually digitally savvy consumers who prefer insurers with a strong digital presence, online distribution capabilities and ecosystem partnerships. This then translates to embedded insurance covers that can be easily purchased through the consumer's preferred lifestyle providers. Used to Internet banking and filing their taxes online, the younger generation prefer viewing policy documents and making changes to their personal finance planning portfolios online. Gone are the days of filling up paper forms and receiving policy updates in the mail.
Even the type of coverage they prefer has shifted. According to AIG, younger people are more inclined towards lifestyle-oriented cover that helps to minimise disruption to their active lifestyles. They are more discerning, which is why lifestyle protection add-ons, such as reimbursement for pet care or reimbursement of event tickets in the event of hospitalisation due to injury, are popular extras for accident and health insurance policies. 
Said Mr Sandric: "As younger people are more exposed to the shared economy and access to essential services based on a subscription model, they like their insurance coverage to carry similar constructs and to be embedded into their way of life via the ecosystems they are already used to, such as their chosen telco provider."
PARTNERING WITH CIRCLES.LIFE, TO MAKE LIFE EASIER
To provide seamless coverage of a different sort for a new generation of customers, AIG has partnered with telco Circles.Life to offer an innovative subscription-based model for insurance.
Customers can subscribe to their chosen insurance policy and pay premiums along with their monthly phone bill via the Circles.Life app. Since policy premiums are paid monthly, customers feel the pinch less compared to paying a lump-sum premium once a year.
Partnering with Circles.Life was an easy choice for AIG, as the telco is popular with younger users who enjoy its affordable phone data packages and customisable add-ons.
Explained Mr Sandric: "The experience and success of Circles.Life as a digital telco with flexible, on-demand mobile subscriptions fit perfectly into the needs of this generation from an insurance standpoint, which are likely to expand beyond the younger customer segment in the future. AIG sees Circles.Life as the right partner in the telco space that can help close the insurance gap for their current and future customers."
Mr Siddarth Chaturvedi, Singapore country head for Circles.Life, said: "Circles.Life is all about leading innovation and giving power back to the customer. We're pleased to be partnering with AIG to simplify how insurance is sold digitally. Offering fuss-free insurance coverage as a customisable add-on to our flexible, on-demand mobile subscriptions fits perfectly with the needs of digital natives and our younger customers."
By removing traditional barriers to purchasing insurance, AIG and Circles.Life are reshaping insurance coverage access for the digital generation. Being protected from the unexpected is now as easy as paying your phone bill – and it can even be done at the same time.
Learn more about the AIG and Circles.Life partnership.