Support local, help others, benefit all
How can you spread even more cheer this Christmas season? SG Cares Giving Week invites you to shop for good and uplift communities with participating local businesses.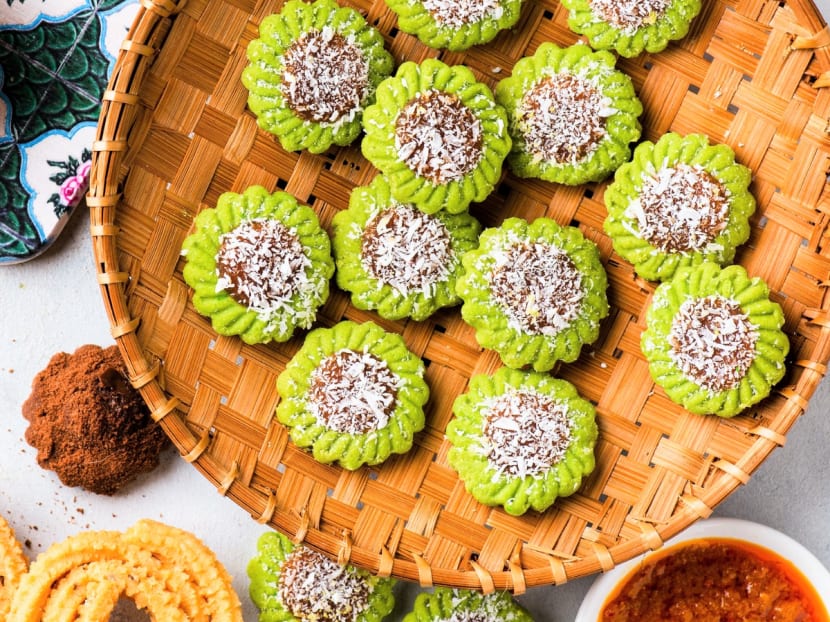 How can you spread even more cheer this Christmas season? SG Cares Giving Week invites you to shop for good and uplift communities with participating local businesses.
December is the month of gifting and festive cheer. This year, make December even more meaningful for your loved ones and the wider community by buying gifts and services from local businesses listed in the Company of Good online directory – Collaborate for Good.
There's no better time to support SG Cares Giving Week, which runs from Dec 1 to Dec 7. SG Cares Giving Week is organised by SG Cares, National Volunteer & Philanthropy Centre (NVPC) and the National Council of Social Service (NCSS).
The Collaborate for Good directory lists brands that are committed to making a social impact as part of their business model. Through the directory, businesses can also find opportunities to partner other organisations in support of good causes.
Collaborate for Good also enables consumers to discover socially conscious brands and find ways to do good, whether they are buying presents for others or treating themselves. For instance, they can make a difference by providing a meal, donating pre-loved items or redeeming cashback options as donations.
PROJECT ZERO-WASTE
One of the brands on the Collaborate for Good directory is The Sustainability Project, which encourages the adoption of a low- or zero-waste lifestyle and practices, for both consumers and businesses.
Till Dec 31, shop for curated Christmas bundles ranging from vegan soap bars and cleaning kits to toilet bombs that use only natural ingredients to deodorise, disinfect and clean toilets – perfect for gifting. The products use sustainable packaging as well. With each purchase, a portion of sales proceeds will go towards supporting A Million Books and other environmental projects.
RISING TO THE CHALLENGES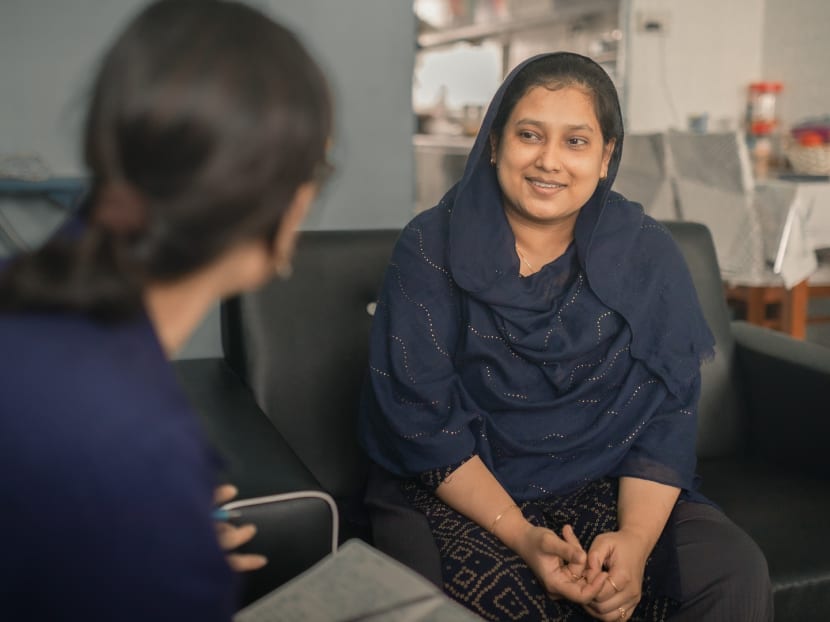 If you're hungry for a taste of home cooking, look no further. Her Rise Above is celebrating SG Cares Giving Week with a Christmas catalogue of unique, handmade goodies that represent the diverse cuisines of Singapore. Whether you're craving cookies, cakes or savoury snacks, you can be sure that their products are made with love.
Her Rise Above is a 10-week business mentorship programme that empowers women from vulnerable backgrounds with the skills and knowledge needed to start or grow their home businesses while fulfilling their caregiving needs.
SHINE BRIGHT FOR CHRISTMAS
Brighten up the lives of others when you purchase a night light (S$29.90) from contemporary gift shop The Commandment Co. Through the sale of these night lights, the shop aims to raise S$4,000 that will go towards the creation and distribution of goodie bags for ONE Singapore, which is dedicated to eradicating poverty.
The goodie bags will contain toiletries and personal care products packed by The Commandment Co together with dry rations provided by The Food Bank Singapore. They will be distributed to families covered by ONE Singapore's Emergency Fund in January.
SUSTAINABLE REWARDS
For shoppers who love chalking up points and rewards, the susGain app will bring a smile this Christmas. Throughout December, the rewards app – which features food and retail brands that support sustainability – will donate an additional S$1 to the charity of your choice on top of susGain's regular donation with each purchase, with the total donation amount capped at S$500.
Shoppers who donate to Giving.sg as part of The Great Singapore Give can also participate in susGain's December Challenge to win a 2D1N staycation at M Social Singapore and F&B experiences from Merci Marcel and Okada Coffee & Sweets. Even if you don't win, there are still benefits: The organisation is partnering Eden Reforestation Projects to give and plant a mangrove tree on Biak Island, Indonesia, for all participants.
Just share your donation details via the susGain app and redeem one tree for your submission. Details will be announced on susGain's Instagram feed on Dec 2.
A BETTER HOME FOR FURRY FAMILY MEMBERS
Don't leave out your beloved pets when gifting. Local interior design firm M.INT – known for its fun approach to modular concepts and furnishings – is pledging to donate 10 per cent of proceeds from its Pet Series products to the Cat Welfare Society from Nov 1 to Dec 31. The block-like structures combine furniture functions with pet hidey holes and rest areas – an aesthetic addition to your home that Fluffy will approve of.
In addition to the donation, customers will receive a Christmas pet collar with every purchase of a Pet Series product, and a free 3D Illusion Lamp with every purchase of M.INT's Acacia Block Bundles.
This December, support local and do good by giving gifts that make an impact beyond the season.
Find out how you can Collaborate for Good with other socially conscious brands this SG Cares Giving Week