Taking charge of their upgrading: Three women level up with newly acquired skills
Having completed courses at NTUC LearningHub, these avid learners share more about the positive impact of upskilling and reskilling in their lives and employability. 
Having completed courses at NTUC LearningHub, these avid learners share more about the positive impact of upskilling and reskilling in their lives and employability.
While keeping a close eye on her 12-month-old baby, Ms Nur Saiyidah Mohd Nordin was also taking notes diligently for a course she had chosen to attend remotely. The mother of three had recognised the urgent need to reskill, after losing her job as a result of the COVID-19 pandemic. 
She was not alone in her experience. Beyond its economic impact, the pandemic had severely affected working women across the world. Caregiving responsibilities increased for many, while others encountered job losses. 
In the face of headwinds, three women committed to upskilling and reskilling themselves at NTUC LearningHub, a continuing education and training (CET) provider that offers a wide range of courses to equip workers with job-ready skills. Ms Saiyidah, Ms Ravinder Kaur and Ms Estelle Su share their experiences and how their efforts paid off. 
A NEW BABY, AND A CHANCE TO ENTER A NEW INDUSTRY  
Having lost her job in the travel industry, Ms Saiyidah turned her attention to rearranging her family's financial and housing affairs to accommodate the unexpected loss of income. 
In the spirit of making lemonade out of lemons, her husband suggested that she enrol in a course from NTUC LearningHub to pick up new skills. "I signed up for the Digital Supply Chain Management executive course as it would give me a chance to set foot in the supply chain industry," she said.
The experience proved to be a challenging one. Ms Saiyidah had to juggle honing her Excel and Power BI data visualisation skills from 9am to 6pm via remote learning and taking care of her children. Still, her interest in the new field kept her going. "The course deepened my knowledge of the supply chain industry, and I gained a better understanding of how business-to-business (B2B) and business-to-consumer (B2C) logistics work. I was especially stoked when I had the chance to learn the SAP Ariba system that most companies use." 
She encourages others at career crossroads to give lifelong learning a shot: "I thought that I would remain in the same job till I retired, but when the opportunity presented itself, I followed my gut and took action."
Armed with her newly acquired skills, Ms Saiyidah now works in the logistics field where she handles freight forwarding. 
TAKING CARE OF HER MOTHER, AND HER OWN DEVELOPMENT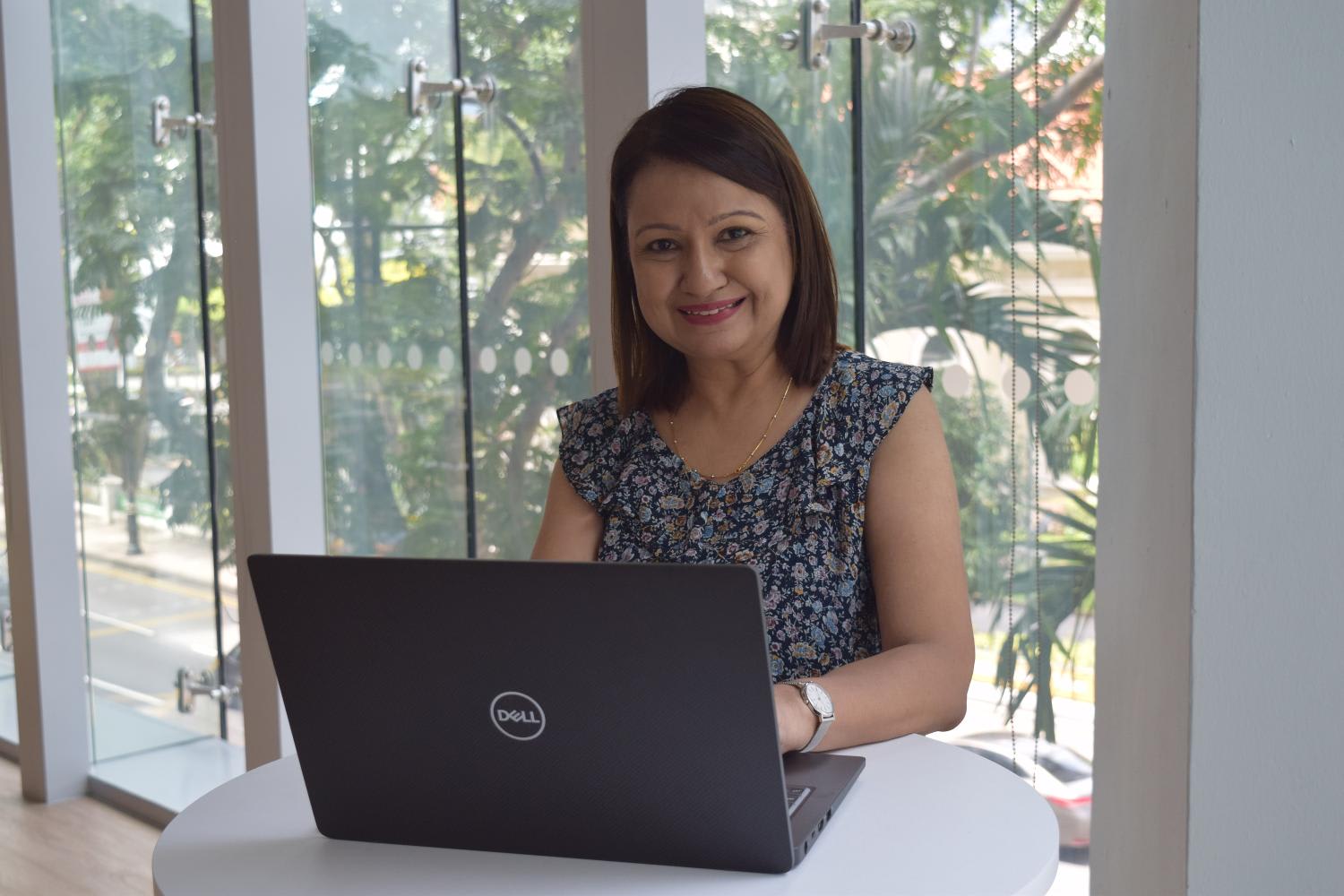 During the COVID-19 pandemic, caring for her mother was Ms Ravinder Kaur's top priority. Then an operations manager in the food manufacturing industry, Ms Kaur, who is in her 50s, decided to leave her job and take over caregiving duties when her helper returned to her home country in 2020. "It has been very fulfilling for me to attend to my mum and her needs," she said. 
Despite being focused on her responsibilities, Ms Kaur was intent on staying relevant. She was on the lookout for upskilling and reskilling opportunities when she came across NTUC LearningHub's advertisements. She enrolled in the International Consortium for Agile (ICAgile) and Scrum Master courses, and then embarked on a six-month-long Associate Project Manager and Scrum Master programme. 
"I discovered that the Agile framework can be adopted not only in the workplace but also in my personal life. I've learnt to break down problems into smaller and more manageable parts, which are essentially the basic building blocks of Agile development," she explained. 
Ms Kaur believes that her broadened knowledge base has made her a stronger candidate for employment in the future. "The good thing about learning is that it's never too late," she said. "Upskilling and reskilling have been a critical part of my journey. I find the process deeply satisfying." 
BECOMING MORE AGILE IN HER CAREER
Several retrenchment rounds and an unstable workplace environment spurred Ms Estelle Su – a former global account manager in the infocomm technology sector – to call it quits after a year of uncertainty. 
She acknowledged that her resignation was a risky move: "2020 was a volatile period and I was not sure if I would remain jobless for some time. But making the decision to move on trumped the stress of working in a rocky environment. Thankfully, my loved ones supported my choice and helped me out financially."
 
In pursuit of new skills, she took up a series of ICAgile courses at NTUC LearningHub. She chose the CET provider for its reputation and raft of certified courses. The ICAgile – Agile Coaching course, for instance, comes with the ICAgile Certified Professional Agile Coaching (ICP-ACC) accreditation that is recognised worldwide. "Agile methodologies are relevant to the changing economy and are good for my portfolio as they are applicable to sales-related roles," she shared. 
She is heartened that her newly minted skills are applicable in her current position in business development at a British consumer tech conglomerate. "I've learnt to harness the Agile framework and virtual collaboration tools when catering to the different working styles of people," she shared. 
Her tip to others who are facing career-related speed bumps? "You are not alone – ask for help when you need to. Things will get better with time."
Interested in upskilling and reskilling? Check out NTUC LearningHub's array of courses.