Are we wrong about Singapore's housing market?
Singapore's housing market has shown signs of life recently, as both developers and buyers drive a pick-up in activity.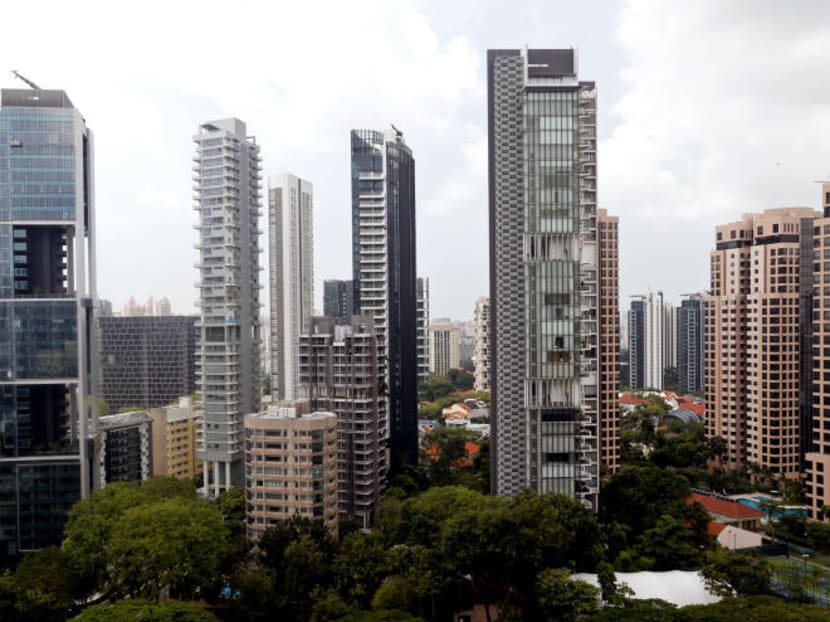 Singapore's housing market has shown signs of life recently, as both developers and buyers drive a pick-up in activity.
BUYERS HAVE SOAKED UP WELL-POSITIONED PROJECTS
In March, Sim Lian Holdings surprised the market with strong sales of its executive condominium project Wandervale, moving almost 300 units out of a total of 534 units within the first month of launch.
Based on feedback from the ground, Sim Lian is again poised to do well for its pending launch of another EC, the Treasure Crest. Some might attribute its better-than-expected performance to the projects being ECs that are fairly priced and cater to local demand.
However, over the last weekend, GEM Residences, a private condominium project, managed to sell about 50 per cent of its units despite its relatively high price and not too exciting location. These rather strong sales performances are being achieved despite known market weaknesses.
FOREIGN DEVELOPERS AGGRESSIVELY ACQUIRING SITES
Chinese developer Qingjian Realty surprised the market with its aggressive land banking strategy last month. Its proposed acquisition of the Shunfu Ville site for redevelopment at a cost of S$638 million marks the first large en-bloc deal in nine years and represents a strong statement of confidence in the recovery of the private residential property market beyond 2018-2019.
Within two weeks, Qingjian again submitted the highest bid of S$301 million for a mixed residential and commercial use site in Bukit Batok. This works out to a total investment of almost S$940 million in land purchase alone.
Meanwhile, casino tycoon Stanley Ho, a shrewd investor and billionaire from Hong Kong, secured the site at 9 Cuscaden Road at a mind-boggling price of S$145 million, translating to about S$2,145 a sqf per plot ratio, including the development charge, for hotel redevelopment.
ARE FOREIGN DEVELOPERS SEEING SOMETHING THAT WE ARE MISSING?
These deals suggest that foreign developers are more positive about the Singapore market than their local counterparts. Some might attribute the aggressive acquisitions by foreign developers to their relative advantage in different holding costs as well as social and economic considerations. However, we need to ask ourselves whether we are being too pessimistic about Singapore.
Singapore has been consistently ranked among the best places in Asia to do business, a key financial hub in the region and one of the most liveable cities in the world. Probably no other government in Asia, with the exception of China and Japan, is putting together such an intensive effort to gear the country to meet the challenges of the new sharing and digital economy. Is there evidence from previous cycles that suggests foreigners and foreign developers tend to see something that we do not?
(Click to enlarge)
FOREIGNERS TENDED TO BUY MORE HOMES IN PAST UP-CYCLES
From 1995 till now, the proportion of foreign buyers, excluding Singapore PRs, of private homes — both new and resale — has averaged about 9.7 per cent of total transactions a quarter. In the last up-cycle from the third quarter of 2009 to the third quarter of 2013, the proportion of foreign buyers was consistently above the long-term average [see area (1) in Figure 1]. A similar observation was made that during the previous up-cycle from the third quarter of 2004 to the second quarter of 2008, the proportion of foreign buyers was at an average of 11.8 per cent a quarter, higher than the long-term average [see area (2) in Figure 1] .
Since the third quarter of 2013, when the non-landed Private Residential Property Price Index (PRPPI) turned negative, the proportion of foreign buyers has averaged about 8.7 per cent, below the historical average of 9.7 per cent.
In the first quarter of 2016, the proportion stands at 9 per cent, but since the second quarter of 2015, the proportion has gradually increased. Is this a precursor of the return of sustained foreign buying interest that could help the private residential property market stage a rebound?
FOREIGN DEVELOPERS DEMONSTRATE AN APPETITE FOR GREATER RISK
During the last upswing, Hong Kong's Cheung Kong Group won a site in Upper Thomson Rd (where Thomson Grand currently stands) in November 2009 for S$251 million, or S$530 psf per gross floor area. The bid that Cheung Kong submitted was 22 per cent higher than the second highest bid and 86 per cent higher than the lowest bid, which at that time seemed overly optimistic for an untested area. It turned out to be a rather astute purchase with the project selling at an average of S$1,300 psf at its launch in July 2011. So in the current climate, are foreign developers again seeing something that we are missing?
MAINTAIN NEGATIVE OUTLOOK BUT WITH ROOM TO REVIEW
While analysing past macro-trends, REMS reiterates that there needs to be massive wealth destruction prior to the PRPPI reaching a bottom. The wealth destruction effect can be best measured through the performance of the stock market, and our analysis suggests that the stock market needs to reach a trough before property prices can hit a trough, historically between one and four quarters later.
The reasons for foreigners and foreign developers purchasing Singapore properties are varied. It could be due to the comparative attractiveness of Singapore as a safe haven to protect their wealth, the relatively lower cost of capital, and clearer legislation, or it may be an investment ahead of sending their children here for further studies in the future, among many other reasons.
While recent market developments have caused us to relook our assumptions, REMS maintains a negative outlook on the residential property sector as there are many fundamental demand and supply factors that remain challenging. However, we keep an open mind as our assumptions could be wrong.
ABOUT THE AUTHOR: Tan Kok Keong is CEO of REMS Advisors as well as COO and co-founder of FundPlaces, a real estate crowdfunding platform that is integrating blockchain with real estate to transform property investments. He can be reached at kk.tan [at] fundplaces.com