Dairy farms to expand in Asia as milk consumption increases
SURABAYA — Tucked away among the cool hills above Malang in East Java, Indonesia, is a farm that is home to close to 6,000 pure-bred Holstein cows, which produce more than 27 million litres of raw milk each year to feed the growing demand for dairy products in the region.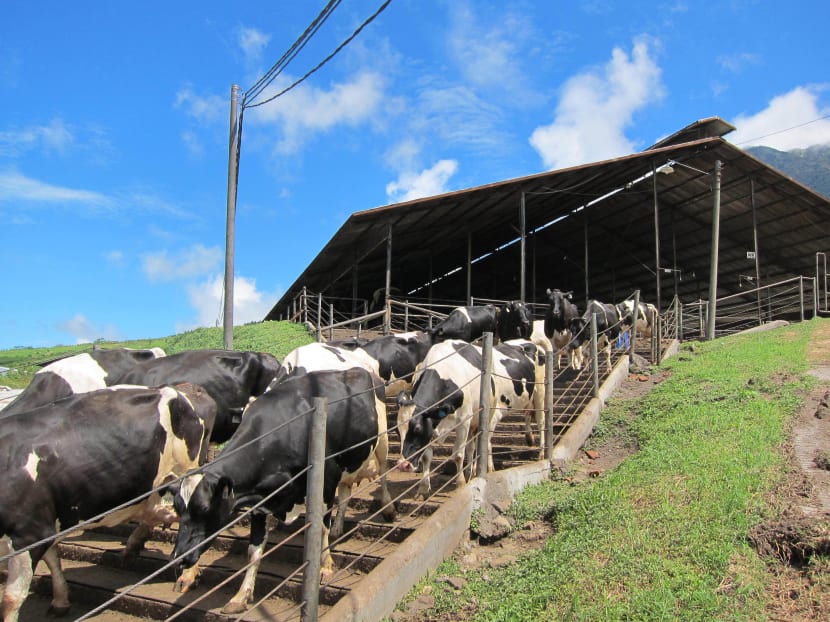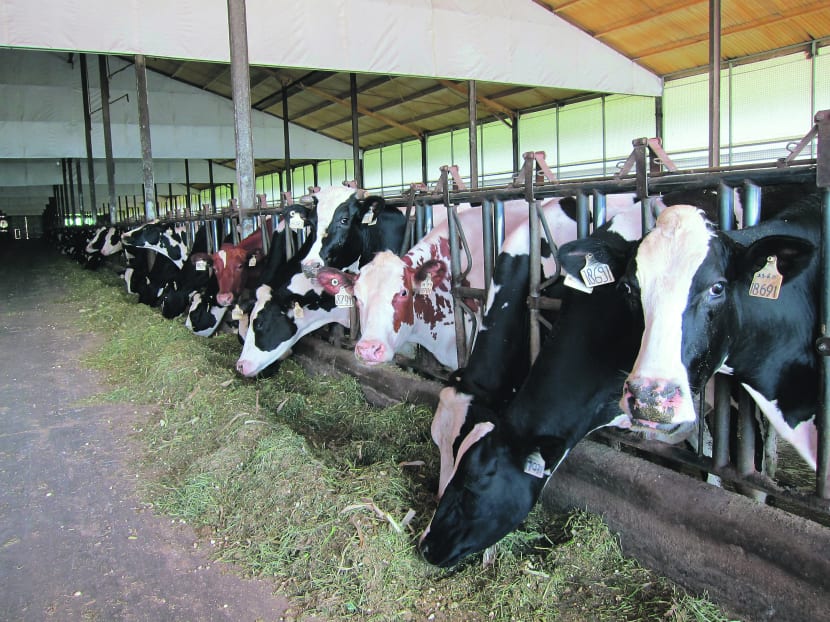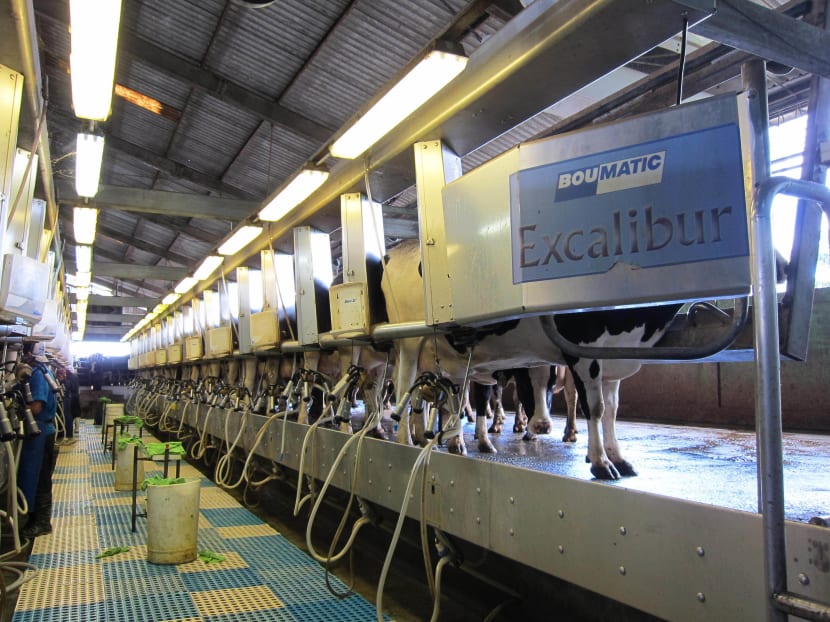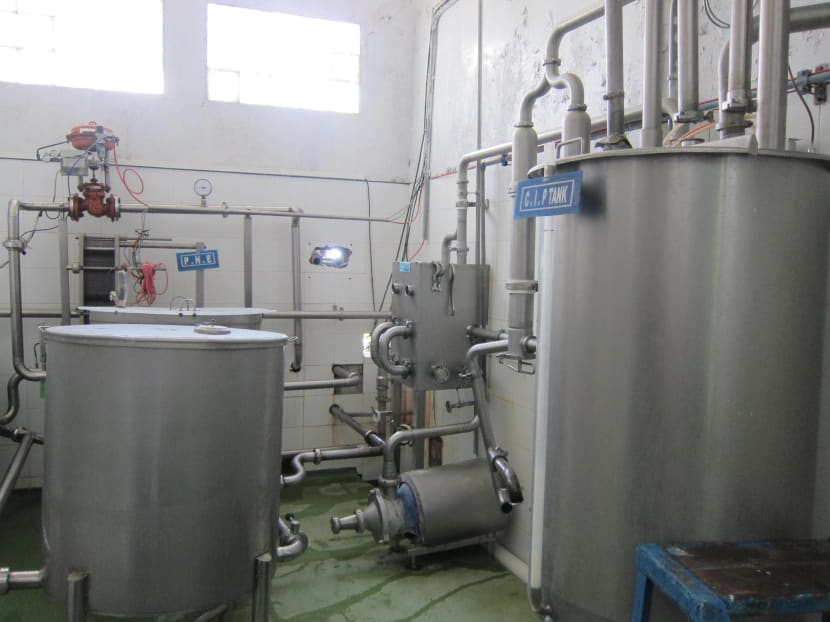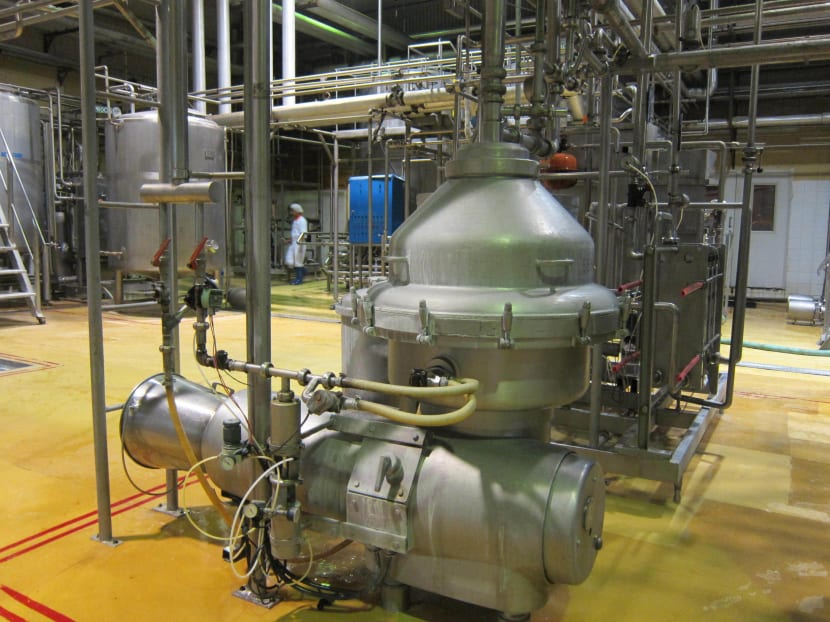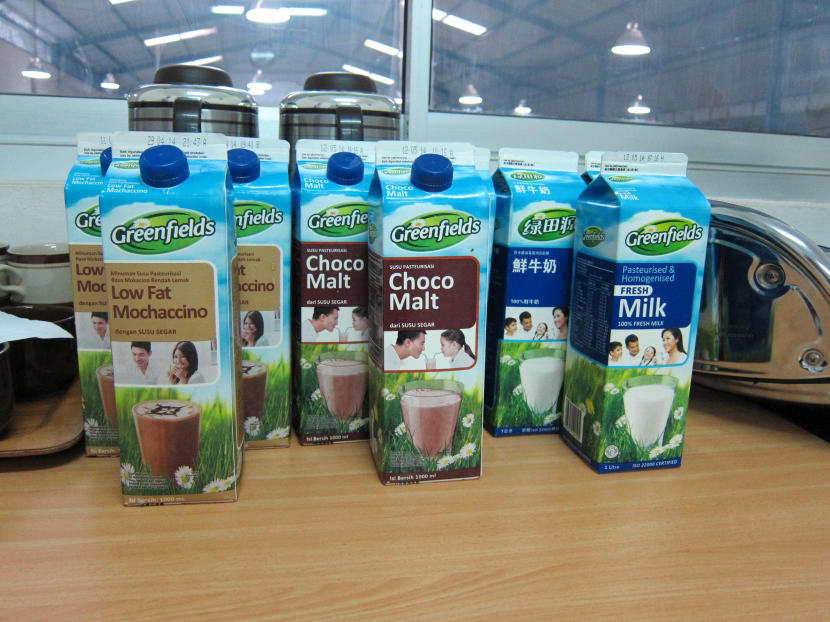 SURABAYA — Tucked away among the cool hills above Malang in East Java, Indonesia, is a farm that is home to close to 6,000 pure-bred Holstein cows, which produce more than 27 million litres of raw milk each year to feed the growing demand for dairy products in the region.
This demand means that although the farm operates at full capacity, the company behind it, PT Greenfields Indonesia, believes there is significant untapped potential for expansion. As a result, it has put in place an investment plan, worth an estimated few hundred million United States dollars, to more than double its current capacity within the next two years.
"The consumption of dairy products is on the rise, but the increase in production of raw milk has not caught up," Mr Jan Gert Vistisen, Greenfields head of marketing and sales, told journalists who recently visited the farm.
Mr Vistisen's assessment is supported by a Rabobank research report last year that said growing demand for dairy in South-east Asia equates to an extra three billion litres of milk, which local players are ill-equipped to deliver.
And Singapore, despite being a mature market with a relatively small population compared with its neighbours in the region, is one of the countries that has seen sales of dairy products grow at healthy rates over the past few years. Research firm Euromonitor International said the value of drinking-milk products in the Republic has grown 4 per cent per annum in the past three years to reach S$282 million last year, driven largely by a population that is increasingly health-conscious.
"Local consumers are aware of the benefits of calcium ... and are incorporating the consumption of dairy, especially drinking milk products, into their daily routine," said Euromonitor Research Manager Jane Germaine Yeo. "With local consumers increasingly concerned about being health-conscious, healthier variants of drinking milk products are gaining popularity. Products include fat-free fresh or pasteurised milk and semi-skimmed fresh or pasteurised milk."
This has also led local retail stores to diversify their range of dairy products to meet the rise in consumption. A spokesperson at grocery retailer FairPrice told TODAY it has expanded its range of chilled milk products sold in its stores by 25 per cent from three years ago to cater to the growing demand.
"Over the past three years, we have seen a general increase in sales of between 5 and 15 per cent for all dairy products, including chilled and shelf stable milk," the spokesperson said. "FairPrice now imports milk from six countries, which includes Australia and the US, as we adopt a strategy of diversified sourcing to ensure our customers have a stable supply of products at affordable prices."
Besides health reasons, the rise of the coffee culture in Singapore is also a major contributor to the demand for milk, which is growing at about 6 per cent to 8 per cent every year, said Mr Vistisen. Starbucks has opened its 100th store here, while The Coffee Bean and Tea Leaf operates more than 50 outlets islandwide.
"Coffee chains are arriving in the region at a phenomenal rate, and they spend as much on milk as they do on coffee, so the amount of milk that people consume in these coffee chains is enormous," Mr Vistisen said.
These are among the factors that have spurred Greenfields to ramp up production at its farm situated only next door to Singapore. By the end of this year, its farm in Desa Babadan, north-east of Gunung Kawi, will house an additional 1,200 Holstein dairy cows flown in from Australia.
And by the end of next year, a second farm located at the same altitude in the south-west of Gunung Kawi will be coming on stream with 8,000 cows, which will more than double Greenfields' production level.
Mr Vistisen said: "To build a farm, we need altitude, access to water, access to feed and logistics. It's very hard to find the combination that works, but that's what we have here and we're very fortunate to find this land. Having the facility in the same area also makes a lot of sense from a management perspective: We can have one team to manage both rather than two teams if we're spread too far."
The close proximity to the growth markets in South-east Asia means that Greenfields' products can be shipped to consumers in a shorter time. It takes only three days from the moment the cows are milked for supplies to reach Singapore shores and another one to two days to hit supermarket shelves. This is faster than for competitor brands shipped from Australia or New Zealand, as these often need to be pasteurised a second time upon reaching Singapore as bacteria counts increase while milk is being transported.
Therefore, the company has no immediate plans to expand beyond the markets it is currently in, which are mainly South-east Asian countries and Hong Kong, all of which are experiencing good growth in the dairy sector. "We will not be beyond these countries in the near term. Annual growth in Indonesia for liquid milk is 20 per cent. In Singapore, we're talking about 6 to 8 per cent. Hong Kong is about 6 per cent as well and Malaysia is also quite high," said Mr Vistisen.